Nemanja Matić's Height
6ft 4 ⅜ (194 cm)
Serbian professional footballer, who has played for Kosice, Benfica, Chelsea and Manchester United. At Chelsea in 2015, he
was listed as
"Height: 194cm, Weight: 84kg (185 pounds)"
.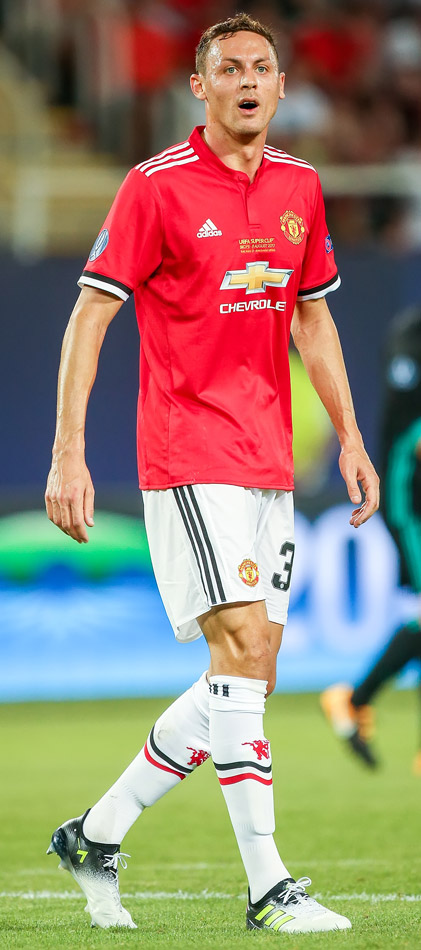 Photo by vverve/BigStock.com
You May Be Interested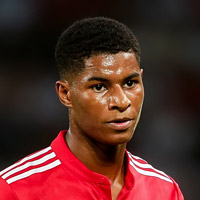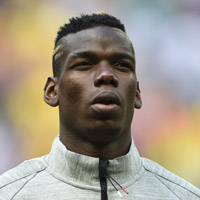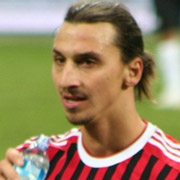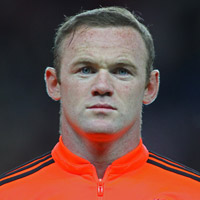 Add a Comment
27 comments
Average Guess (32 Votes)
6ft 4.48in (194.3cm)
Canson
said on 29/Jun/21
@RJT: yea he may be the same. That's interesting but not surprising. He can look taller in that one and shorter in another. Not a complete surprise though because two people that close in height can vary pic to pic
RJT
said on 19/Jun/21
Look even taller than Ibra here
Click Here
recapa
said on 3/Mar/21
a textbook of a 194cm guy.maybe he can dip a little under i,m not too sure .193.5-194cm.
slim 6'1
said on 10/Feb/21
Add the other nemanja and Christo stokoiv
He looks a solid 194cm to me
Wolfy
said on 19/Nov/20
Rob can you add Nemanja Vidic,ex Manchester player.
Thanks
Ronaldo 185.5cm
said on 22/Apr/20
Actually i would say he is 194.1-2cm.
Ronaldo 185.5cm
said on 30/Mar/20
Yes he really is a typical 194cm guy. 194 for him.
Canson
said on 29/Nov/19
Agree with Junior. Not as tall as Ibrahimovic
Chris Junior Hernandez 1990
said on 21/Oct/19
So at 6'4 1/8 a low for Nemanja.
NJ NYC
said on 2/Mar/19
Here is Nemanja messing around with Ndamukong Suh of NFL fame
Click Here
Ndamokung is listed as 6'4" in the NFL combine
Der Titan
said on 4/Sep/18
This listing seems accurate. Not surprising considering the country he's from.
Batistataker
said on 28/Aug/18
Click Here
In this picture he looks 6ft 2 ¾ (189.9 cm).
1999
said on 26/May/18
Hey Rob how tall do you think his teammate Dusan Tadic is, he's listed at 181cm
Click Here

Editor Rob
5ft 11 might be possible for him.
Mel
said on 20/May/18
With the 6'3 3/4 smalling.
Click Here
What do you think Rob?

Editor Rob
In that instance he looks shorter, but I'm not sure if smalling is a solid 6ft 4 himself or not.
Dream(5'9.5
said on 26/Mar/18
Rob, which celebrities—in your opinion—would measure close to 6'4" 3/8ths?

Editor Rob
Tough to say as there are not a lot of 6ft 4.5-4.25 on the site to begin with.
Dream(5'9.5
said on 22/Mar/18
193.993 cm--In this case, a solid 6'4.375"-- is damn close to 194 cm that if anyone bothered with the 0.1 cm difference, then it's slightly petty.
For my opinion on this guy, he can seem near 6'5" at times. This listing works. No less.
Agent Orange
said on 19/Jan/18
I can believe this listing. I have pretty much the same build as him but he's much taller! He probabaky wakes up over 196cm.
Tall Sam
said on 19/Jan/18
It's funny I'm right around his height and a slender looking guy but I apparently have 20 pounds on him somehow.
Rampage(-_-_-)Clover
said on 18/Jan/18
Not trying to toot my own horn here but I was coming out with these types of estimates as far back as 2015
Johnson
said on 18/Jan/18
@Rob
but why do you believe 100% that web listing?? We do not know if that 194 was actually 193.5 194.0 or 194.4
Yerry Mina was measured 194.5 and rounded 195 on website
Nowadays Cesc Fabregas is listed 1.80 at Chelsea web (I guess some rounding up of 179.5)

Editor Rob
From looking at him, I thought he did seem near 194cm.
Zahid
said on 17/Jan/18
Pretty much the same height as Zlatan
5'10 lad
said on 17/Jan/18
What's with the the 3/8ths listing Rob?

Editor Rob
It's the closest to the Metric value of 194cm.
grizz
said on 17/Jan/18
I've read that his physician asked him to sell his Mini Cooper (new Mini, not the old tiny Mini Morris) because it's too small for his size, otherwise he wouldn't recover from his injury properly.
Reiner
said on 17/Jan/18
He looks so much taller than he's listed when i saw him play in a game
Kenndrick
said on 17/Jan/18
I think he's more of 6'4.5 if not 6'4.75
Johnson
said on 17/Jan/18
Yes, he is 1.94 meters tall
Vlad
said on 17/Jan/18
I actually met him, i'm a bit over 6'5 196cm and he was pretty much the same height as me, not sure what was his footwear though.