Nicholas D'Agosto's Height
6ft 1 ½ (186.7 cm)
American actor best known for starring in Final Destination 5. On TV he has appeared in Gotham, Heroes and Masters of Sex. On twitter he said
"I'm the shortest dude in my family... 6'2"!"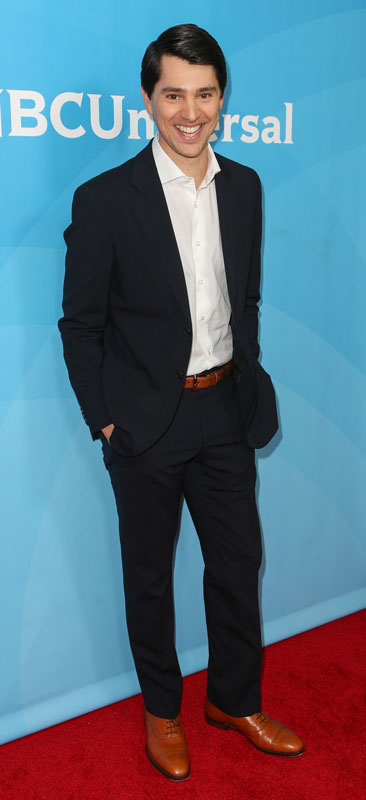 Photos by PR Photos
You May Be Interested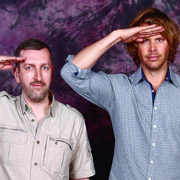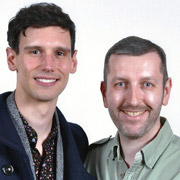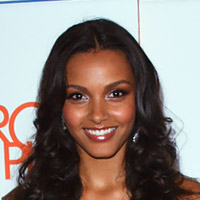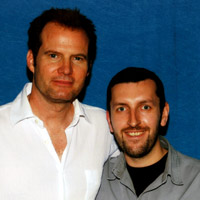 Add a Comment
50 comments
Average Guess (19 Votes)
6ft 1.61in (187cm)
Slim 6'1"
said on 7/Aug/20
186.5-187
Chris Junior Hernandez 1990
said on 27/May/20
@Christian
I'm not that sure but going by standard listing Nicholas deserved to be listed 6'2 and 6'1 listed Eric Christian Olsen isn't 1/2 inch lower than him it's more on solid 1"
Christian 6'5 3/8"
said on 20/May/20
@Junior
Lithgow might not be 191 anymore.
Chris Junior Hernandez 1990
said on 20/May/20
In Trial and Error he seem only 3cm shorter than 191cm Lithgow.
Mark Allan
said on 13/May/20
Rob, do you think Nick could be same height as David Koechner? In final destination 5 they appear to be same height I wouldn't rule out Nick and David both being 6'2 on the dot

Editor Rob
Not convinved he is a full 6ft 2, though at times passes for it.
Nik
said on 21/Sep/19
He must come from a tall family!
Junior Hernandez 1990
said on 5/Apr/19
Rob, would you give 1/4 upgrade for DAgosto since he always look close an inch on Eric Olsen?
Junior Hernandez
said on 6/Feb/18
At least 187cm not less.
S.J.H
said on 10/Feb/17
If jack coleman claim he is only 6'2 then D'Agosto would be 6'1 and eric christian olsen 6'0.25 max. Let alone the 0.5 upgrade rob given to coleman. Just stating fact
Rampage(-_-_-)Clover
said on 5/Feb/17
Rob, how likely is 188cm?
Editor Rob: very little chance, he was comfortably a good inch shy of someone like Jack Coleman.
S.J.H
said on 30/Jan/17
@berta
You're right on the money and i would say D'Agosto is on the strong 187 + side and eric is on a weak 185 side, so either D'Agosto needs an upgrade at 6'1.75 or eric christian olsen needs a downgrade at 6'0.75 and the most i also saw 3cm between them and the lowest is not under 2cm and not 0.5" this close in height
berta
said on 27/Jan/17
he was 1 inch taller than eric christan olsen. maybe eric is shorter than i thought and barely 185. this guy must be atleast 187 if he is 185. i saw 3 cm beetween them
Josh
said on 7/Jan/17
He´s 6'0.5 (184cm)
Andrea
said on 15/Dec/15
Rob, I actually don't even know this guy and just heard his name maybe once... But he claims to be 6'2 on Twitter:
Click Here
I saw some pictures with weak 5'8 (to say the least) Ben Mckenzie and 6'2.5 Jack Coleman and he doesn't look much over 6'1 with them, actually!
Editor Rob: I'll add the quote thanks.
6feetguy
said on 5/Nov/15
First time i see someone claim less than he actually is... Hes listed 6ft on google, but looks like a solid 6'2 in the gotham tv show!
Rampage(-_-_-)Clover
said on 4/Nov/15
6ft1-2 range is a good shout. You could really argue a fraction either way.
Looked barely 6ft1 in Final Destination 5 but on Breakout Kings an easy 6ft2
M
said on 23/Nov/13
Looks below 6 ft in this team picture. Tallest person in the picture is 6'4 Hank Greenberg.
Click Here
cole
said on 7/Oct/13
@Matthew: If you are reffering to when Nicholas appeared on Heroes, I might add that Jack Coleman, who looks a legit 6'2 indeed, was mostly wearing dress shoes, whilst Nicholas was wearing more flat footwear. That would give him an advandtage over Nicholas.
Obviously Nicholas is not 6'3-6'4, but he would have to be very close to 6'2 when he makes legit 180 cm range Jimmi Simpson look 9-10 cm shorter. It's also worth adding that Nicholas was wearing boots and/or dress shoes on Breakout Kings, and Jimmi was always in converse-style shoes, so Nicholas would have a solid footwear-advantage.
All in all 6'1.5 is probably a good shout. Scratch my previous "6'2 minimum" comment!
Mathew
said on 25/Sep/13
cole says on 17/Sep/13
The fact that he looked close to 6'3 range next to legit 5'11 Jimmi Simpson, who is nothing short of 180 cm, is clear, so 6'1.5 is too low for D'Agosto imo. 6'2 minimum.
---
Jack Coleman, who claims 6'2", was definitely taller than this guy. So no way he's 6'3" let alone 6'4" 220 lbs.
Rampage(-_-_-)Clover
said on 21/Sep/13
6ft1.5-2 is fair. I still don't understand the 6ft listings though
cole
said on 17/Sep/13
The fact that he looked close to 6'3 range next to legit 5'11 Jimmi Simpson, who is nothing short of 180 cm, is clear, so 6'1.5 is too low for D'Agosto imo. 6'2 minimum.
cole
said on 12/Aug/13
He's obviously not 220lbs and 6'4, but I think 6'2 range could be better.
Rampage(-_-_-)Clover
said on 8/Aug/13
Ok, he's 6ft1.5-6ft2.
But the mugshot makes me laugh. 6ft4, 220lbs!
Not even Tom Welling is that big
cole
said on 8/Aug/13
His mugshot on Breakout Kings, showing 6'4:
Click Here
cole
said on 7/Aug/13
He's definitely a good bit taller than the 183 cm he gets listed at most places. On Breakout Kings he could look 6'2 range. Sometimes it looked like he had close to 4 inches on 5'11 Jimmi Simpson. Trying to get Nicholas downgraded from 6'1.5 is unfair to him, he is at the very least 187 cm.
Rampage(-_-_-)Clover
said on 25/Jul/13
Rob, is 185cm or 186cm maybe closer for this guy?
Anon
said on 4/Apr/13
Other sources claim 6' for D'Agosto ?
Hob
said on 6/Aug/12
sorry for typo again. i mean downgrade 6'0.5 for 6'1 Eric Christian Olsen.
Hob
said on 6/Aug/12
rob, have you consider downgrade 6'0.75 Eric Christian Olsen down 6'0.5 ? he apear alot 3cm than just 2cm shorter than N D'Agosto.
Hob
said on 27/Jul/12
good job rob! you nail this guy up at 6'1.5! ofcos he can't be just 6'0 any site given.
Tyler
said on 26/Jul/12
This listing seems accurate, he may even be 6'1.75".
TONY
said on 18/Apr/08
Joe D was definitely 6'2 because i am 6' and he was taller than me even when i met him at age 75.
Franco
said on 16/Nov/06
whahaha....dimaggio looks 1.75 in that pic.
Brad
said on 15/Aug/06
That was in slippers so said momma. She wore those big heels in public. Some Brit got a hold of the hospital's records and actually found me 20 years later and asked if I was Monroe's kid. I gave the phone to a black guy I had in the house and he did his best Farina from "Our Gang" saying I sure was. Funny! We lived off Sutton Place and see her alone wearing scarfs. She was never seen with her hubby much. Joe was a nice guy in '72. By the time I met him again 15 years later he was just eaten alive by autograph hounds and promoter puppets so he was an angry man. Same clothes, class act. Mickey Mantle was a jerk in '68 outside the stadium but by 1980 he was charging $3 per autograph at an Old Greenwich Show and signed 2 more items for free if you wanted. What a great guy by then. Willie Mays was a dick in '73 & a dick today.
Frank2
said on 10/Aug/06
Thank God!!! Someone backs me up on Monroe.
Thanks Brad.
Was Joe a nice guy? I heard he was the consummate gentleman.
Brad
said on 10/Aug/06
Frank2 is correct 5' 4" on Monroe. I was born down the hall the same day she had a miscarriage in N.Y. in '57. Momma says 5' 4" is about right. Yes, I met her at age 1 day. I said "waaaahhhh!!!". Joe I met when he was pushing that bank in N.Y. around '72. Believe it or not, not too many people came to meet him at a bank autograph session. 6' 1" is correct. I had him beat by 3".
Frank2
said on 26/May/06
The Yankee Clipper was 6'1".
Speaking of pictures looking phony:
Click Here
But it's as legit as is Glenn's. Maybe Joe had some aura about him that screwed up the image in the camera!
Henry Kissinger is now about 5'7":
Click Here
I just think Joe lost a few inches as he got older as did many celebs.
Joe with another famed ball player, the Babe himself:
Click Here
Babe Ruth was a big man, about six feet tall. In Pride of the Yankees he was about three inches shorter than 6'3" Gary Cooper.
Here's Joe with Mickey Mantle who I met back in the early 1970's and was around about my height or 5'11":
Click Here
For those who still believe Marilyn Monroe was nearly 5'6" I give you this shot:
Click Here
Marilyn was about 5'4" and I don't give a damn what her official record states to the contrary even her autopsy. Remember that anyone can be bought off to change official records. It happens all the time.
Editor Rob
said on 26/May/06
Yogi Berra, another old baseballer claimed:
"I was five foot eight and about 192 pounds as a player"
S
said on 1/Apr/06
In a Marilyn Monroe biography it said that Joe DiMaggio "reached his full adult height of 6'1" at the age of 16"
[Editor Rob: yes, two heights flying about for this guy.]
Glenn
said on 4/Feb/06
yeah its a cardboard.you guys are too good.amazes me how insular your thinking patterns and lives are.yes,this is a cardboard,but the other 200 photos arnt.duh.
wrestling
said on 1/Feb/06
cantstop25 is right , looks like a Cardboard , We Need More Proof That Hes 6'2" Or Has Shrunk To 5'10"
[Editor Rob: larger version]
Glenn
said on 29/Jan/06
yeah its cut out like the rest of my pics.especially the photoshopped ones that have the celebs with their arms around me.
Stiffelio
said on 27/Jan/06
He looks 5ft10in in the picture with Glenn.
Jason
said on 27/Jan/06
They exaggerate in baseball. He was probably never 6'2''. There's a 6'1'' listing for him, also.
cantstop25
said on 26/Jan/06
is that a cardboard cut out?
Glenn
said on 26/Jan/06
he always seemed 5-10.I have another photo somewhere.rarely looks in camera.
Paul
said on 26/Jan/06
DiMaggio looks like he wasn't really posing; he was just walking along and Glenn was able to stand in front and get his picture. From many accounts, Joe wasn't the most approachable guy.
RW
said on 26/Jan/06
interesting because he looks more like 5'9 or 5'10 max besides Glenn. is it really possible for him to have shrunk 3 or 4 whole inches?!
[Editor Rob: yes, some men unfortunately do shrink a fair amount, others luckily don't]
J-Dog
said on 26/Jan/06
Joe Dimaggio in his earlier days absolutely towered over most people.
CoolJ
said on 26/Jan/06
That's the strangest shaped head I've ever seen.. It almost looks like a cardboard cut out.