Nick Pope's Height
6ft 6 (198.1 cm)
English professional Goalkeeper, who plays for Burnley and the England national team.
For me, goalkeepers of a similar size and build, it would be harder for me to take things from goalkeepers who are 6 ft, springy and quick.
I'm 6ft 6, so it's easier to imagine myself and build things into my game from goalkeepers of a similar size.
-- Clitheroe Advertiser
You May Be Interested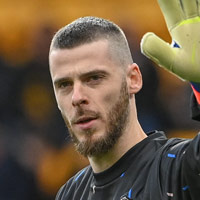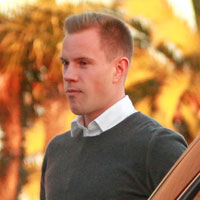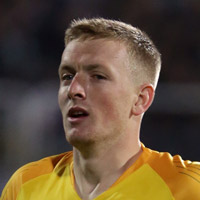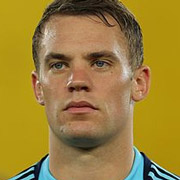 Add a Comment
34 comments
Average Guess (38 Votes)
6ft 5.91in (197.9cm)
JD1996
said on 21/Jul/21
@RJT does look a full 6'6" in that photo actually
RJT
said on 17/Jul/21
This lad is the full 6'6
Has full 2" on strong 6'4 Maguire and has around 4cm on weak 6'5 Tyrone Mings
Mings is listed at 6'5 but in every picture I see, he only looks slightly taller than Maguire.
Pope is legit 6'6.
Canson
said on 30/Jun/21
@JD1996: yea strong 197 as in 197.4 a 6'5.75 guy meaning he's essentially 6'6 or very very close for most of the day
JD1996
said on 30/Jun/21
@canson yeah would have thought he's a 197 cm plus guy my friend is 197 range and claims 6'6" which is fair enough. I think a strong 197 cm deffo pulls of 6'6".
Canson
said on 29/Jun/21
@JD1996: I think he can look it. If he isn't, he's a sure fit 197 cm range guy in the afternoon/evening at a normal low. And probably a strong 197 if he falls to it maybe even weak 198. I can see worst case of 6'6.5-.75 out of bed and 6'5.75 at a low or 6'6.75-7 out of bed 6'6 at a low
JD1996
said on 27/Jun/21
Deffo has the proportions of a 6'6" range guy
player1
said on 12/Feb/21
im really sure he is 6'7 bcs he is taller than 6'5 tyrone mings
Eric Tam
said on 17/Jan/21
People on futhead are ridiculously clueless. he's 6'7 in the game (well still wrong, but not as wrong as 6'3), yet they all blindly believe he's over listed by 4 inches just because Google says he's 6'3 smh.
Leesheff85
said on 7/Jan/21
Glenn Stefani may be 5ft 6 going by the photo looks a goot shorter than nick easy
Eric W Tam
said on 27/Dec/20
Any moment before Google lists him as 6'8 lol.
recapa
said on 12/Nov/20
weak 6ft6 for pope.
Canson
said on 3/Nov/20
@Christian: yea I could conceivably see 197 range but no less. It's almost evident with seeing a pic with him and seeing one with my 6'5.25" friend that he certainly wouldn't be shorter and can almost look taller at first glance
Christian 6'5 3/8"
said on 2/Nov/20
@Canson
It's much rarer the other way around though, meaning athletes who're listed 2-3 inches shorter than they really are. I don't know how anyone on this planet can be conviced that Pope's only 6'3".
recapa
said on 1/Nov/20
6ft5.75 guy .weak 6ft6
Scott 5'6
said on 8/Oct/20
6'6 100 percent
Kev
said on 29/Jul/20
i thought he was 6'3, damn wikipedia
Hanov
said on 11/Jul/20
@ROB
Can you add a player at 6'5 because Zlatan looks average next to those three semigiants (Courtois, Per and Pope)? Maybe a old player at 6'5
secondrowback
said on 11/Jul/20
@Hanov
I read Crouch's book (How to be a footballer....a great read btw) and he states he was 6'6 at age 15. His dad is 6'5 so a good marker for his own height at that age.
Canson
said on 9/Jul/20
@Slothee: it's rare but not completely unheard of. Tyreke Evans in the NBA could potentially be an afternoon 6'3.5" being he was 6'4 in the morning and he's listed 6'6"
Chris Junior Hernandez 1990
said on 9/Jul/20
Back in the days when Peter Crouch was listed 6'6 everywhere in his early career was later told that he grow to 6'7 in his early 20s (truth 6'7 1/2). Interesting that Nick Pope was still under listed at 6'3 on google. I can buy 6'6 max for him.
slothee
said on 7/Jul/20
Why would he be listed as 6'3" if he were 6'6"?! There's a huge difference between the two.
Hanov
said on 7/Jul/20
Maybe he was 6'3-6'4 at 16

Editor Rob
For Pope to have still been listed as 6ft 3, he might have indeed grown 18-21 range and never had his height updated by some outlets. Even Burnley themselves listing him at that mark.
secondrowback
said on 6/Jul/20
6ft6 seems about right. There is a pic of him with the England football team where he stands beside Tyrone Mings (listed 6ft5) with Harry Maguire (listed 6ft4) next along the line. He has two inches on Maguire and at least one inch on Mings. He also looked 6ft6 in the World Cup 2018 England squad photo. He is listed on Wikipedia at 6ft3, which is too low. He has a couple of inches on Joe Hart too.
Roots4828
said on 5/Jul/20
Great add. Listed as 6'3" on Wikipedia, though obviously is over that mark.
Gladstone Screwer
said on 5/Jul/20
6'6"", I think. Not the 6'3" on Burnley stats.
Gladstone Screwer
said on 5/Jul/20
On the Burnley site, he's listed as 1.91m, or 6'3". Looking at him now, v Sheff Utd, he looks at least 6'6".
Nik Ashton
said on 5/Jul/20
Look at this:
Click Here
Elias
said on 5/Jul/20
I think that he is shorter than Thibaut Courtois. Thibaut gives a taller impression than him. Maybe Thibaut is closer to 6ft 7 than 6ft 6.
185
said on 5/Jul/20
Click Here
Click Here
Click Here
Well, compare with Joe Hart (probably weak 6'4 with mertesacker) Nick is not quite 6'6. But when standing alone with others english footbalers like Harry Kane, he looks comfortable 6'6.
It would be interesting to see how this guy look with Peter Crouch. Mertesakcer looks just a little bit shorter than Crouch.
Ik12
said on 4/Jul/20
Do pnb rock next please!
184guy2
said on 4/Jul/20
Where's the ''mighty'' Joe hart

Editor Rob
Washing his hair
Axel Lextor
said on 4/Jul/20
I never thought it was as high as 198 but in a photo of the English team it is next to Maguire and Mings and if it takes about 4 or 5 cm. I give it 198
Miss Sandy Cowell
said on 4/Jul/20
Good grief! Nick's nearly as tall as Peter Crouch, 6ft7.5!
6ft6. 😉👍
⚽⛹️🥅⛹️⚽