Olivia Newton John's Height
5ft 6 (167.6 cm)
English/Australian Singer and Actress best known for her role of Sandy in Grease. She has also appeared in Xanadu and Two of a Kind. In 2012 she mentioned her weight:
"I weigh about 9 st, which is about right for my height (5ft 6in)"
.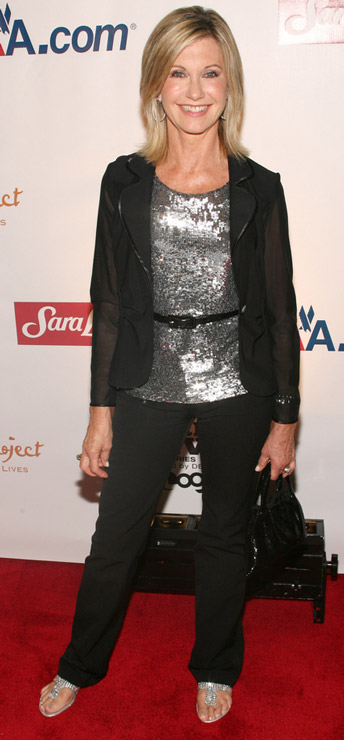 Photos by PR Photos
You May Be Interested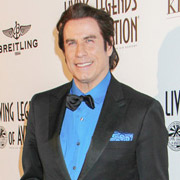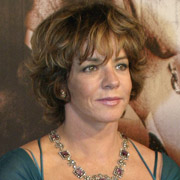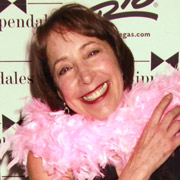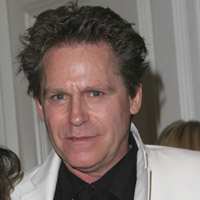 Add a Comment
30 comments
Average Guess (9 Votes)
5ft 6in (167.6cm)
Artisan
said on 2/Sep/21
I met Olivia at a Christmas party in 1988 for her company Koala Blue. She was very nice and down to earth but at leas 1.5 perhaps even 2 inches shorter than my 5'7" height. I would say a strong 5'5", no more
slim 6'1
said on 9/Jan/21
Never looked tall but did look tallish 5'6" sounds about right
The French Dude
said on 6/Aug/20
Also i doubt she is less than 5'5.5, she looks quite tall.
The French Dude
said on 6/Aug/20
I through she was taller!, like 1,70(5'7), she has that classic beauty and had long legs when she was young, one of the most beautiful women i ever seen, she gets 5'6.5 for me!
Nik Ashton
said on 6/Oct/19
She looks quite tall!
Miss Sandy Cowell
said on 26/Sep/19
🎂😄🎈 Happy Birthday Olivia! 🎈😄🎂
Wishing ONJ a Very Happy 71st Birthday!
Still can't get over that she's 5ft6! I thought 5ft4 - 5ft4.5 at most.
I'm not docking her height too much on her Birthday though...
5ft5.5 - by now.
🎂😄🎈💐🎂😄🎈💐🎂😄🎈💐🎂😄🎈💐
Sandy Cowell
said on 12/Sep/18
I inadvertently found Olivia's height online while looking for Fenella Fielding, because both have been in the news. I am really surprised that she is as tall as 5ft6 because I read that she was 5ft4 and found it easy to believe. Still, I have never seen 'Grease' in its entirety, just little bits of it, so maybe I should! Compared to the 6ft John Travolta, she did look 5ft4 to my eyes, anyway...
5ft6 it shall be!
Ann
said on 25/Jul/17
Olivia said she's 5'6" so I belueve her.
Sandy Cowell
said on 23/May/17
@ Scarlett Rose - I enjoyed the end of your comment and your choice of emojis!
I thought ONJ was about an average 5ft4 or 5! I am quite surprised that she is 5ft6!
Scarlett Rose
said on 21/May/17
@ Julie. I think jpdb is pulling your leg, winding you up, yanking your chain. No way is ONJ petite. She has long arms and your arm span is your natural height. My mother taught me that as a teenager. ONJ is above average in height, but I wouldn't say 5 feet, 8 inches tall.
@ jpdb. What a load of 🐓 and 🐂 or even 🐂💩, you wind-up merchant 😝
Julie
said on 22/Aug/16
Jpdb - Sorry, but you're wrong. I've met Olivia on several occasions and stood next to Her when she wore flat tennis shoes (after she played a charity tennis match). She is 5'6" (without heels). She is the same height as me, maybe even 1/2" taller. How tall are you? She has a petite frame but she is definitely 5'6". I'll post my pic with her to prove it :)
jpdb
said on 12/Jul/16
as if! i've met livvy 7 years ago & the only way she's 5'6" is when she's wearing 5" heels! she'd only be about 5'1" flat footed! 5'2" at best!!
deedee
said on 16/Mar/15
she has always been beautiful in my opinion.
Arch Stanton
said on 1/Jan/15
Rob for some reason the photo isn't showing here??
Sandy
said on 14/Apr/13
She is 5 foot 6
clive
said on 23/Jun/09
Olivia is 5'6, she is a very sexy women even now,She rocked in Grease, In the final scene she had high heels on, Olivia is very pretty and a top chick.
glenn
said on 10/Nov/08
brad is right.she wasnt wearing heels either.
Brad
said on 10/Nov/08
She's 5' 6" on the nose. At 5' 3" that would make Glenn 5'4".
Lori
said on 29/Oct/08
I met her at a neighborhood picnic in Malibu in 2002, and she's not 5'6". I would guess she's closer to 5'3" or 5'4" at the most. Very tiny. And she had flats on for sure, since it was a casual party with neighbors.
Julie
said on 16/Aug/07
No she's 5'6"....trust me. She commented how she and I were the exact same height as we took pictures.
RICHARD
said on 11/Aug/07
Looks taller than Glenn in this picture. Glenn looks 5'6 and Olivia looks 5'8
Julie
said on 6/Aug/07
I've met Olivia on about four different occasions and have taken pictures with her. She's the same height at me - 5'6"
Glenn
said on 17/Jan/07
Im bending a little.and she had small heels.
Johaaanel
said on 16/Jan/07
either that is not newton-john or glenn had his feet chopped of.... that women look more like 5-8
Glenn
said on 15/Jan/07
5-8? interesting.
Robert.R
said on 14/Jan/07
From what I understood she was 5'8" in the early seventies.
George H
said on 10/Aug/06
LOL, in that picture with Kidman, look at Gibson's short arms!
Z.
said on 15/May/05
Hurley is about 5'6/5'7. I actually read that in a newspaper article, saying that although Hurley is a "modest 5'6" , she has 40 ins long legs or something like that...
jimbo
said on 13/Mar/05
Hurley actually said on jay leno she was 5'8, do you think she is 5'8 ? .
Jimbo
said on 13/Mar/05
Olivia newton john could be 5'8 . I saw her in a photo with 5'8 liz hurley and she looked even taller than liz and they were both wearing flat shoes .