Oscar Isaac's Height
5ft 7 ½ (171.5 cm)
Guatemalan American Actor and Singer best known for roles in films Inside Llewlyn Davis, Drive, Star Wars: The Force Awakens, The Bourne Legacy, X-Men: Apocalypse, A Most Violent Year, Ex Machina and Show Me a Hero. He described himself as
"five nine"
.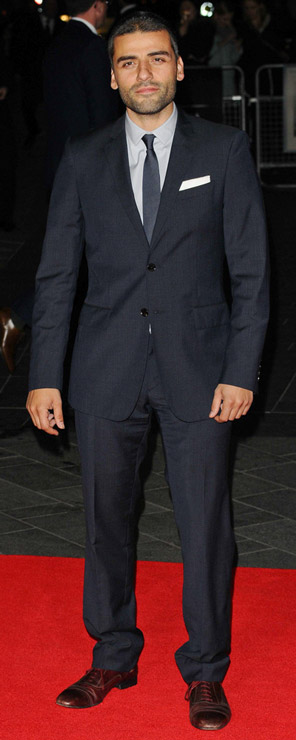 Photo by PR Photos and Gage Skidmore
You May Be Interested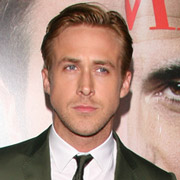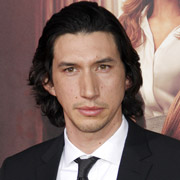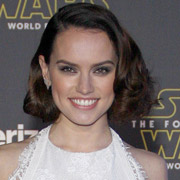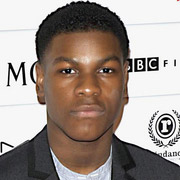 Add a Comment
73 comments
Average Guess (62 Votes)
5ft 7.56in (171.6cm)
ChaosControl 6'2.5
said on 7/Jan/21
@koolk Huge Jackman?
koolk
said on 5/Jan/21
@Eric W Tam, just like the 6' actor (huge Jackman) played a 5'4" character Wolverine. That said, Oscar's height looks good here around this range.
Eric W Tam
said on 15/Dec/20
And it's confirmed, this 171 cm lad is gonna play 182 cm Solid Snake. Yikes, they are probably gonna make him look way taller though. In that case whoever the actor for Liquid is gonna be wouldn't have to be 172 cm to compensate for the actual difference between Solid/Liquid, despite both Solid/Liquid being over 10 cm taller then their respective potential actors.
TheBat
said on 24/Nov/20
Typical 5'7.5" range man claiming 5'9". Amazing actor though.
Dell
said on 2/Sep/20
With such a natural and dramatic face one would think he's between 1.75-1-78, but nope! he's short, not excesively short but still, that's why i dont trust the kibbe typology and correlation of face and body. Hes's very compact and looks heavy, even...curvy? for someone his height one would expect a much more gamine and taut aspect, idk, like cillian murphy maybe, who looks slim and delicate. As someone mentioned, he does have an imposing aura. Have you seen him in ''a most violent year'', he looks cold and tall but then he stands by jessica chastain and oop. not so tall anymore. Interesting look overall, he's one of my fav actors ever. always looks good and never dissapoints
Tall Sam
said on 27/Aug/20
Isaac has an interesting profile with a prominent nose so that he can convincingly pass as characters of perhaps Middle Eastern or Sephardic Jewish heritage, which is pretty distinct from Ashkenazi Jewish like myself. I think he can seem just 5'7" but still can have a commanding presence if a role calls for it.
sasukes
said on 23/Aug/20
hes so freaking handsome but yeah, he's somehow short and quite compact if that even makes sense, always looked like that to me in all his movies. such a top tier actor tho.
Arko Mallick
said on 29/Jul/20
Just a bit over 5'7". That's not tall but not short either. That's global average. Except Scandinavian countries entire world population averages out a bit above or below 5'7". He's a handsome guy and without a doubt a very good actor.
Jam Cherry
said on 4/Jun/20
More like 172 cm
Jkiller
said on 16/May/20
Looked 5'7.5 in Star Wars
Lovinglen
said on 8/Mar/20
I'm sad, I thought he was taller than that.
Peter175
said on 17/Jan/20
He actually looks a pretty decide weak 5'8
TheBat
said on 23/Nov/19
Strong 5'7.5". Not 5'9"
179cm guy
said on 3/Jun/19
I'd be more surprised if he was under 5ft 7.5 than a bit over it. Solid 171-172cm guy.
Eric W Tam
said on 7/Mar/19
Well, Solid Snake is the shortest "Snake", despite him being a weak 6'0.
Jaxteller
said on 5/Mar/19
another picture:
Click Here
He is not that short compared to Charlie Hunnam. Or is that really a 15cm difference?

Editor Rob
He can look close to 5ft 7.5 with guys like 6ft Charlie and 6ft 2-2.5 Affleck.
Jaxteller
said on 3/Mar/19
how can Oscar be 171cm if he is not that much shorter than Charlie Hunnam (185cm) in this picture:
Click Here
BT
said on 15/Jan/19
I'd say 172 cm is fair for him
Michael 5'10", 178 cm
said on 9/Jan/19
He's shorter than Boyega, so not 5'9". He always looked short to me, I always thought he was a 5'7"-5'8" kind of guy. Oscar Isaacs is anywhere from 5'7 1/2"-5'8".
Mickie
said on 29/Dec/18
What's with all the weird stuff about population height in the discussion below? Oscar Isaac is 5'7" range.
JJAK
said on 29/May/18
Nah seen him a bunch good bit parter ok support short even with below avs.
He is max 5 7 likely 5 6.5 on a normal day, making boyega about 5 8 range not 5 9.
His weight is actually all over seen him look 155-160 overweight, usu looks 145ish.
haxxx
said on 3/Apr/18
5'7.75 (172 cm) John Boyega looks a few cm taller
Joah
said on 3/Mar/18
I thin 5 7 flat is closer 150 lbs or as little as 135.
Has great charisma gives pressence that overcomes lack of physicality.
He is about 3/4 inch shorter than boyega.
Yourlifts
said on 16/Feb/18
😂 If hes 5'8" his wife must be 6'!!! He's the same height as mark ruffalo for god sakes!!!
Jake94 (5'9
said on 26/Jan/18
I think giving him 172 or fractionally under 5'8" might be more accurate.
kash
said on 20/Jan/18
Height is not a question of "superiority" or "inferiority." Just as skin color had advantages and disadvantages for our ancestors' climates and regions, height can be an advantage/disadvantage depending on what people encounter. Nutrition does have an impact, as well as womb conditions before birth, but none of it indicates whether a person is "superior" to another. For example, someone incredibly tall might have a genetic condition that causes discomfort throughout life.
That being said, my guess for Oscar Isaac is a little less than 5'8", but it doesn't hurt his looks at all.
Jordan87
said on 26/Dec/17
Aryan,
LOL. Northern Europeans are also Missing a few key factors to be considered Superior. 1. Charisma, 2. Actually any sort of Personality.
If you mean by race alone, tons of White Americans are of Northern European Descent, except thankfully have evolved to have personalities. And No Offense, you guys are getting steamrolled by Middle Eastern Radicals lately. You should not be bragging my Hitler Wannabe Friend. Also in case you have not heard, American has the strongest Military in the world so your Genetics actually do not count anymore :)
Aryan
said on 20/Dec/17
Northern Europeans are generally taller than Americans because they are genetically superior.
Jug
said on 19/Dec/17
I thought he was taller but Boyega has almost two inches on him. I would say no more than 5'7, same as Tom Cruise. He's a handsome guy, so he has a presence on screen, but he's rather on the short side.
Christian-6'5 3/8
said on 18/Dec/17
@Quoter
I disagree with Realist's milk theory, but you're not 100% correct either. Sure, countries with better nutrition and healthcare are taller, but it's not all about malnutrition either. Countries that eat a lot of animal products are taller compared to mostly plant-based countries. This is why northern Europeans are tall, they eat a lot of dairy and meat.
Quoter86
said on 17/Dec/17
@Realist can you stop with your bro science. It's embarrassing. There is no magical enzyme in milk meaning that if you had lived in America you would be nearly 4" taller. It's genetics. Simple as that. Your personal experience with your family members height is utterly irrelevant as so many possible heights happen across families brought up in the same household. Yes diet can affect height but only if you are malnourished, nothing to do with magical American milk.
Quoter86
said on 17/Dec/17
Looked an inch shorter in the scene in TLJ with Boyega standing next to each other. Spot on listing, perhaps even 5'7.75".
Starlo
said on 18/Nov/17
Man, I remember when a few years ago he was getting a 6'0 listing on Google.. that was ridiculously deceiving..
Klapperschlangensindgeil21
said on 17/Nov/17
I thought he looked close to Boyega in height in The Force Awakens. I thought he really was close to five ft. 9.
Nolan
said on 16/Sep/17
Flat 5'8" fresh out of bed. Slightly below that most of the day.
Cameron
said on 15/Sep/17
I'll go a shade above this and say 172cm weak 5'8".
Jane Doe
said on 2/Sep/17
Love this guy - barely 5'7" but sooo good. The internets boyfriend apparently
Sonnecker
said on 13/Jul/17
Mmmhh....Oscar looks almost always 173 cm or 5'8" to me. Once I thought he was a little taller, but not short like 171/172 cm.
DirectorKrennic
said on 12/Jul/17
173 in the morning.
Slim 181 cm
said on 10/Jul/17
Strong 5'7.
@Honestslovene, 177 cm sounds like a better average male height estimate in North America, Europe and Australia/NZ.
Realist
said on 9/Jul/17
@HonestSlovene A lot is to do with Nutrition and food in the west. The milk has a lot of enzyms, so typically a guy like me 5'7.75 would be 5'11 in the west. My relatives, my age there are 6'0-6'1 despite having similar genes. Also in countries like India, in a big town 5'7.75 is slowly becoming the lower average among the middle class, wher about 5'9.5 is the average whereas in rural areas average is like 5'3.5 or so due to malnutrition. As for Oscar 5'7.5-.75 is the range we are looking at.
HonestSlovene
said on 8/Jul/17
@Mike He isn't 174 cm, more like 171 cm at best (looked really short in The Promise next to 182 cm tall Christian Bale). He is average for the developing world but short in the west (178 cm average).
Mike
said on 28/Jun/17
He looks like an average height for a man. Did you know the average height for a man is 5'8½"-5'9". He really looks 100% average. I'm 6'1" and I wish I was 5'8½"-5'9" in height. I look pretty tall!
Spencer
said on 21/May/17
A hair below 5'8 is my guess.
Jake
said on 19/Feb/17
I could see him as a weak 5'8"
Adey P
said on 22/Jan/17
5 ft 7 is about right. About 3.5 inches shorter than 5ft 10.5 Viggo Mortense in the Two Faces of January. Great actor, powerful presence.
Ian C.
said on 14/Aug/16
Isaac is kind of a shorty, this is true, but nevertheless athletically gifted. Nobody else in the movies, including Tom Cruise, can run like this man. Check him out in the movie Sucker Punch. Also, he does an amazing falling leap from a tree in The Bourne Legacy.
The ability to run well is how I judge athleticism, and a lot of action movei actors run poorly. Arnold Schwarzenegger runs like a very old elephant. Clint Eastwood and Steven Seagal are both knock-kneed, and run like storks. On the other hand, Daniel Craig runs very well, and Steve McQueen could really scoot.
172.4cm guy
said on 25/Jul/16
@Richard. I agree with you...I was surprised by the casting choice. I am about as tall as Oscar, and there's no way I would have been comfortable trying to be as big as a character Apocalypse should have been. When I was thinking about a good actor of reasonable size and "look" for the role, I was thinking Arnold Vosloo from the Mummy franchise. Oh well, hopefully your faith in comic book movies is restored some day.
Richard
said on 8/Jun/16
I saw him in the new X-men movie, I was kind of shocked out of all the actors possible to portray Apocalypse, he was chosen to play the most powerful mutant, Isaac is a short man, and not very muscular. I was thinking he would merely provide the voice of a CGI character, I was even more shocked to discover that he would literally portray the character in costume and makeup, he looked nothing like the comic book character, like many classic X-men characters, one of the most popular X-men characters was altered for the big screen. Very disappointing considering that it costed millions to make this movie, almost as much as Batman v Superman. I think I am forever done with comic book films.
Parsa
said on 21/May/16
He looked 5'11" in x men apocalypse, but those boots were quite huge(about 4") so 5'7" sounds about right
mande2013
said on 12/May/16
That may be it. Oscar has really odd proportions, whereas Mark Ruffalo has excellent proportions.
mande2013
said on 4/May/16
Rob: Why is it that Oscar seems to look 'short' in almost everything he's in while Mark Ruffalo, who is of similar height, often manages to look average-sized on screen? Do their respective personas have something to do with it? Oscar often seems to get cast in Napoleon Complex-type roles (e.g. Ex Machina, Drive).
Editor Rob: at times in Ex Machina I thought actually he could look 5ft 8...but maybe his head and body at times just gives off a smaller impression.
mande2013
said on 1/May/16
No way is he close to 5'8. He looked bonafide 'short' in Ex Machina. 5'6 and change I'd say. Legit 5'8 men do not look 'short' next to people that are 6'0/6'1 like Gleeson.
Joshua
said on 17/Mar/16
Is he really 5 7 and a half?
mande2013
said on 6/Feb/16
Rob, how tall do you think the Coen Bros. are? Joel's listed as being 6'0 in most places, and he looks that range. Ethan's usually listed as 5'8, but he actually looks a bit shorter than Oscar Isaac, like 5'6.5-5'7. What do you think? In either case, Joel looks about five inches taller.
Editor Rob: he could be 5ft 7 and brother 5ft 11.5 range
Marc
said on 26/Dec/15
He looks like he could be 5ft8 if John Boyega is 5ft 8.75 they seem to be similar height but i can see John is slight bit taller
Ron
said on 15/Dec/15
intresting claim he made in a gq magazine recently:
"I never thought of myself as an ethnic actor," he adds. "I don't feel comfortable saying I speak for Guatemalans. Or for Latin men. Or for Latin men that are five nine.…"
Rob are you still going with the 5'7.5 in or do you believe him?
Editor Rob: he can at times look 5ft 8, but 5ft 9 I think would be a bit high.
Sean73
said on 26/Nov/15
Ron, my guess would be that he tops out at 160lbs. He does have a medium build and I don't see him bigger than that weight. As far as his height goes, I saw another website had him at 5'11.5." Are you kidding me! He never looked more than 5'8" 160 - 165lbs to me.
Sam
said on 7/Oct/15
Could you add The Bourne Legacy, A Most Violent Year, Ex Machina and Show Me a Hero to his credits?
Celebheights 6'1.75/187 CM
said on 15/Sep/15
5'7.5"? He didn't look 5.5" inches shorter than Domhnall Gleeson (who you have listed as 6'1").
Ron
said on 14/Aug/15
Rob, How much would you say his weight is? he doesnt have a small frame. he has a medium build. this guy reminds me of al pacino a lot.
[Editor Rob: not really sure on weight for Oscar]
Arch Stanton
said on 25/Jul/15
He is leaning a tad and James does have hair advantage though.
Arch Stanton
said on 25/Jul/15
@Rob Check out this with James Corden.
Click Here
Looks taller or Isaac is shorter. That's more than half an inch.
Danny
said on 21/Jun/15
Actually when I googled him I got 5'9, therefore this height is incorrect
[Editor Rob: if you googled corey feldman's height and saw 5ft 8.5 and looked at
His page
here you'd say that's incorrect, that he is half inch taller than you :)
]
Arch Stanton
said on 17/Jun/15
Barefoot with Domhnall Gleeson in shoes in Ex-Machina this guy is dwarfed by him, 5'7" range seems right.
measure74
said on 25/May/15
Google is so wrong. They give this guy 1,74 like Antonio Banderas, while he actually havea about 1,70 m. Perhaps Google wants to make feel better short men.
Hypado
said on 6/Feb/15
Oscar Isaac's height is 5ft 7.5in 171 cm.
Maybe a strong 170cm and a weak 171cm
Mike
said on 6/Dec/14
5ft 7.5-8 range.
Sam
said on 25/Jun/14
They made him look more than 3/4 of an inch shorter than Jeremy Renner in The Bourne Legacy, may have been a case of "heroic" camera angles in favor of Renner plus most shots were outside so possible uneven terrain.
Realist
said on 22/Jun/14
Rob, no arguments here 171-172 is spot on. But you must agree about one thing in most events his footwear is very humble, so i think he is not below 171 at night. Least about 170.8.The pic of the premiere u hve got, he looks head to head with Carey Mulligan cause he has got some heels. But usually she looks taller as he wears flats. Mark Ruffalo is another guy who has very humble footwear.
Sam
said on 16/Apr/14
Yeah, I think this is accurate...Isaac was towered by William Hurt and just about by John Goodman. It makes me feel the Coens are a little shorter than I thought, since Isaac is similar or a bit more than Ethan, so I'd guess Ethan 5'7" and Joel 5'11". Also, supporting that is that 5'11.25" Javier Bardem in his Anton Chigurh boots seemed taller than Joel and Joel was not that much over 5'10" Billy Bob Thornton either.
cole
said on 26/Mar/14
@Editor Rob: Given that DiCaprio is 5'11, this listing is spot on imo.
But if DiCaprio's staying put at 5'11.5, Isaac should be getting away with 5'8:
Click Here
Realist
said on 2/Jan/14
If he was 5'8.5 he would be taller the Carey Mulligan even with her in heels.