John Boyega's Height
5ft 8 ¾ (174.6 cm)
British actor best known for films like Attack the Block, Half of a Yellow Sun and for playing Finn in Star Wars: The Force Awakens. In an interview he mentioned his height:
"Adam is way taller than me. I'm only 5-foot-9 and Adam is 6-foot-something, so my reach, my hold has to be pretty strong to take a blow from that dude when it comes to the sabers."

Photos by PR Photos
You May Be Interested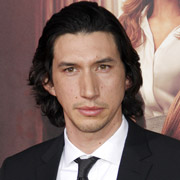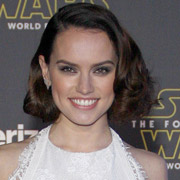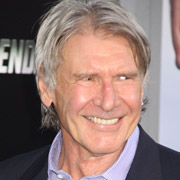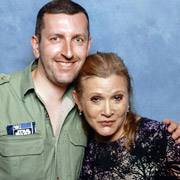 Add a Comment
78 comments
Average Guess (74 Votes)
5ft 8.54in (174.1cm)
Realist
said on 29/Jul/20
I am 5'9.5 out of bed I think he is 5'9 or just under out of bed barely shorter than me.
Palin
said on 9/Jul/20
He looks tiny on Instagram. Think he wears lifts, for showbiz events and movies
Jam Cherry
said on 4/Jun/20
174 cm fits John right
Jkiller
said on 16/May/20
5'8.75
Panchsfhool
said on 16/Feb/20
He is a solid 5"8 guy 1.74cm seems just right.
TheBat
said on 23/Nov/19
Almost 5'9". 5'8.75" is what I also see.
MD
said on 19/Oct/19
@Rob,
In the few pictures of them I've seen together, John and Daniel Kaluuya look almost identical in height, except that if anything, Daniel comes off as ever-so-slightly taller. However, there current listings are opposite of this. Do your eyes see the same thing I see with these two? I can't see John over 5'8.5". I don't think he's much under this currently listing, but I'd say he's closer to 5'8" than he is to 5'9" as a day average. I would agree anywhere from 5'8.25" to 5'8.5".
Importer
said on 22/Sep/19
"6-foot-something" I giggled
Michael 5'10", 178 cm
said on 9/Jan/19
He wasn't that much shorter than an aged Harrison Ford, he's more like 5'9" than 5'8". Looked like 2 inches taller than Daisy Ridley and like 6 inches shorter than Adam Driver. This is a good listing for Mr. Boyega.
Monkey knees
said on 7/Jan/19
Just over 5ft 8.25in for john.
Dhouser
said on 6/Jan/19
175cm seems right.
jayp
said on 8/Nov/18
I always thought I was 5ft 9 but I always measure 176cm out of bed and 175cm 3 hours out of bed and at worst probably 174cm before bed if I've been on my feet upwards to the 5 hour measurement its says from 174.7-174.5cm depending on the day and I have also measured before at 5 hours out of bed prior to being sat down and got 175cm so I'm quite unsure on what to say my height is.
Benny
said on 7/Nov/18
5'8 3/4. Looks about that me to 5'11.5 Harrison Ford.
MAD SAM
said on 10/Aug/18
5'8.5" at 174 cm, it's the maximum possible I could give him
JJAK
said on 29/May/18
5 8 range not 5 9 from what i've seen could be in shoes.
Good actor he made a boring role quite fun in star wars.
Give an average look but seems just a bit under in stills.
Vijayan
said on 26/May/18
Rob is there any average height for an African-english male like Boyega? Couldn't find any but it's probably around 5'9

Editor Rob
I couldn't tell you, the last time I read the national health survey, I didn't even remember any ethnic subdivisions.
haxxx
said on 24/Apr/18
Rob do you think he is 5'9 flat and no more like most of the day? And 5'8.75 right before bed?

Editor Rob
I suppose you could say that, although I still think he might fall under the 5ft 9 mark...though not to 5ft 8.5
Tall Sam
said on 23/Apr/18
There's a good chance John might measure closer to Editor Rob's height than one expects from his on-screen appearance, but he's one of those ambiguous guys who could be anywhere in the between 5'8" and 5'9" zone.

Editor Rob
Always thought he looked closer to 9 than 8
Conan
said on 26/Mar/18
I'm 5 ft 9 3/4 in (177.2 cm) so John Boyega's height is around 5 ft 8 1/2 in (174 cm) shorter than me about 1 inch
MAD SAM
said on 31/Jan/18
174 cm in Star Wars
Sarah
said on 3/Jan/18
Looks close to 5'9"
Johno
said on 28/Dec/17
I am pretty positive that he was slightly under Mario Lopez's height when they met and similar footwear on to thus, 5'8-range is probably the right range for him although, i suspect he may be no taller than Rob possibly 0.25-inches shorter. 5'8.75 is likely his earlier morning measurement and 5'9 and above for me is unlikely.
Bobby
said on 23/Dec/17
I see 5'9.5 for this guy out of bed, he's honest saying that he's 5'9. He's not that far off to claim it and has more right to be claiming 5'9 than Big Glenn did, who was a strong 5'6 bloke.
Guest66
said on 23/Dec/17
Looked like a pretty solid honest 5'9" guy in the last jedi
Terry Salter
said on 19/Dec/17
About 5'9 ish maybe slightly under.
Cameron
said on 17/Dec/17
@MrFish I think if you're the same height as me. You'd probably have a slight edge on him, thought it wouldn't be very noticeable. I'm just over 176cm fresh out of bed and just over 174cm at night. Most of the day I'm 5'9" flat.
Quoter86
said on 16/Dec/17
Was strange to see Graham Norton try to humiliate Boyega last night making him stand next to 6'3 Gwendoline Christie in heels. Given Norton is identical in height to Boyega, perhaps even shorter, it just screamed Napoleon complex and projection.
5'9 or a little under seems spot on for this guy.
MrFish
said on 15/Dec/17
Rob, how would I stack up to him? About the same?
Editor Rob: in height-terms you are probably going to look similar in photos to him.
Jordan87
said on 15/Dec/17
Guys looks very near 5'9. He has a naturally stocky build which could project him shorter. He was a lot better in last Jedi then force awakens I feel.
John
said on 9/Dec/17
Rob do you think he'd wake up at a solid 175?
Editor Rob: I don't think John is that far off 5ft 9, he might even hit 5ft 9.5 range out of bed.
John
said on 30/Nov/17
I think he's easily 5'8.5 next to Jimmy Fallon
Quoter86
said on 18/Nov/17
Looks 5'8.5" in new pics with Prince Harry and William on set.
Klapperschlangensindgeil21
said on 17/Nov/17
Since John Boyega is just under 5 ft. 9, would that mean he would be just a hair taller than you, Rob?
Editor Rob: that reply is directed at the user Blake, who was in the 5ft 8.5 range, so John won't look much taller.
Grit
said on 18/Oct/17
I see 176 with him
Mark(5'9.5
said on 16/Sep/17
He's only rounding up by a quarter of an inch and at best, nearly half an inch.
Blake
said on 11/Sep/17
Would he be very similar to my height if on a very rough day I can be still a few millimeters over 174?
Editor Rob: Boyega I feel could be close to 5ft 9, but just falls a bit shy of it, so he might not look any different if you ever met him.
5'9
said on 24/Aug/17
Actually seems like a pretty honest 5'9" guy. Maybe I'd just edge him out, but I don't see anything wrong with someone who's closer to 5'8.5" claiming 5'9".
Mark(5'9.5
said on 8/Aug/17
He didn't claim 5'10". I wouldn't be surprise if he reached the 176 cm range in the monring.
Mark(5'9.5
said on 29/Jul/17
Rob, his 5'9" claim is more than reasonable. He'd edge out someone like Tom Felton though they could be similar in range.
Matt
said on 16/Jul/17
Spot on listing, his latest Instagram picture is him with some avenger actors. 5'7 Tom Holland was next to him and John seemed to have 1.5-1.75 inches on him. It was harder to see at first because of Hollands hairstyle which kinda gave him the extra half inch or so. I think boyega would measure 5'8.5 at night. I'm convinced he's the strongest 5'8 guy out there and I think his 5'9 claim isn't that dishonest.
Monkey knees
said on 15/Jul/17
I worked on attack the block with my old friend joe cornish. John is 5'8 dead on. Nowadays, due to his celebrity he wears pretty big lifts. Still; lovely chap
Cool dude
said on 11/Jun/17
Rob I went to see him yesterday in his theatre show called woyczeck at the old Vic in London, shook hands and had a brief conversation, my cousin is 182cm and I'm 176cm in thick shoes barefoot 173cm, john was wearing low top nike runners after the show, and their was only 2cm difference between me and him (meaning he was 2cm taller)and around 4-5 cm difference between him and my cousin so yes his height is most likely a solid 176cm-177cm, amazing actor and an outstanding human being
Editor Rob: I would be suprised if he looked 5ft 9.5
Colonel Sanders
said on 20/May/17
looks like young Tyron Magnus
Jake
said on 19/Feb/17
He looked like a solid 5'9" in TFA, he did have decent footwear though. 5'8.5" sounds about right for a barefoot height.
delancey
said on 27/Jan/17
A solid 174
Matthew
said on 30/Dec/16
Rob I think he's a strong 174cm, what do you think?
Editor Rob: Matthew, I think he could be a guy who at worst was 5ft 8.5, but generally I've thought he's not far under 5ft 9.
anon
said on 27/Dec/16
He claims 5'9 and I think at worst he would measure around 5'8.5 so his claim is honest imo pretty much at worst he is rounding up a tad, good young actor too
Star Wars
said on 13/Dec/16
@Christian
Well during the years i have seen male actors below 5'11 claim anything from 1 to even 3 inches from their true height. Keep in mind 6 feet is the dream height for a short male and if you "kinda" can pull it off on camera, why not lie about it. But i agree, most at 5'9 would claim 5'10 or even 5'11.
Christian-196.2cm (6ft5.25)
said on 13/Dec/16
Star Wars said on 11/Dec/16
Well atleast his one of the honest one's in the entertainment industry. Most other 5'9 male actors would normally claim anything from 5'10 to 6 feet.
------------
I don't know of any 5ft9 actors who claim 6ft. Please give me some examples. But I know a lot of them claim 5ft10 or 5ft11 though. Jason Statham, Sylvester Stallone, Robert Deniro, Wesley Snipes, Charlie Sheen, Johnny Depp, and many more.
Star Wars
said on 11/Dec/16
Well atleast his one of the honest one's in the entertainment industry. Most other 5'9 male actors would normally claim anything from 5'10 to 6 feet.
Realist
said on 8/Nov/16
This guy would probably be 2-3 cms shorter than my 176.5-177 cms. So 5'8.75 is fair
Jake
said on 1/Aug/16
@dee Seriously? Thought he looked a good (5'10") when he stood a little distance away from David Beckham in Graham Norton.
Alxr37
said on 2/Jun/16
@mark I'm 5'8.5 and I'm 5'9-5'9.25 in the morning, so he probably is
Johno
said on 22/May/16
5'8.25, 5'8.5.
John Cena
said on 10/May/16
Fake:175 Real:171
Mark
said on 8/May/16
His 5'9" claim isn't too far. It's not like he's claiming 5'11"!
Rob, do you think 5'9.25' is possible or 5'9" flat is possible in the morning for Boyega?
dee
said on 4/May/16
I reckon john is probably shorter than he said to be
He just banned me from his instagram when i said he looks short in a particular pic. Lol. He seems insecure and sensitive about his height. shoe lifts anyone?
Chase Witherspoon
said on 13/Apr/16
Reckon he's 174, he consistently looks approx an inch taller than Oscar Isaac who looks 171-172 region, and similarly Mark Hamill in media for TWA.
Eric
said on 29/Mar/16
In star wars, he looked short and stocky. Thought he was 5'5 or 5'6 honestly when I saw the movie.
Concerned 182 cm
said on 20/Feb/16
He seems pretty honest about his height. At most he's rounding up by a half inch.
MD
said on 15/Feb/16
Here he is with a listed 5'7.5" Jack O'Connell just to add some more research. I do wish Jack would have straightened up, a bit.
Click Here
Click Here
I'm thinking the correct listing would probably be a quarter-inch less than the current listing at the most. 5'8.5" max. The JUST below 5'9" seems a bit too high a listing.
TJE
said on 25/Dec/15
Just saw The Force Awakens. Jon had a solid 2 inches in Daisy Ridley at times.
the shredder
said on 24/Dec/15
5'8.5 seems spot on , he clears 5'8 for sure.
CD
said on 23/Dec/15
He seems to have easily an inch on Oscar Isaac and over an inch on Mark Hamill. I think that 174cm mark suits him very well, this current listing is probably just slightly high.
MD
said on 23/Dec/15
AWESOME movie! Anyway...
With 5'7.5" (ish?) Oscar Isaac:
Click Here
With 5'7" Mark Hamill:
Click Here
This listing is still a bit too high.
Simon
said on 21/Dec/15
Hey Rob, I just saw the new Star Wars movie with him in it and I think he's more 5'8.5 or 5'8.25. What are your thoughts of his height in the movie?
Editor Rob: I haven't watched it yet
Shammy
said on 21/Dec/15
"Aren't you a little short for a stormtrooper?" -Leia
AP
said on 15/Nov/15
The stormtrooper design from The Force Awakens leaves a lot of room available in the shoe area. They could of easily put him in lifts.
I doubt he'll be in the costume for long so it wouldn't matter. There was an actor who's 6'0 who has listed himself as a stormtrooper called Phoenix James, i think he might be his double. The gift of stormtroopers is that they have helmets so for the long shots they'll just use his double.
MD
said on 23/Oct/15
I mean, even if you're going to quibble over something so silly to begin with, it'd still be silly in the context that this movie takes places 30 years after Jedi within the Star Wars universe. Clearly things have changed within the Star Wars universe. lol
TJE
said on 21/Oct/15
Aren't all Stormtroopers supposed to be 5'11?
MD
said on 22/Sep/15
@Rob,
With 5'8.25" Neymar:
Click Here
Come on, now. I think I've given enough evidence that he's closer to 5'8" than he is 5'9".
[Editor Rob: not sure if that helps the only 5ft 8 argument, I can see him anywhere in 5ft 8-9 range, I will keep an eye on how he looks a bit more.]
joseph
said on 19/Sep/15
I weigh 166 and am exactly the same height as this guy but my build is a little smaller than this guys So he must be around 168-170lbs
MD
said on 14/Aug/15
There is no way he's in the 160-165 range at that height. He is quite a bit chunkier than he can come across, though, I still think he looks a little wide in suits. Anyway, here he is a week ago from his personal instagram:
Click Here
Actually, it's possible he's actually around that weight...but you'd have to list him significantly shorter. He'd look much thinner than this if he were that weight at nearly 5'9".
Jon
said on 6/Aug/15
Rob did you see my John Boyega question?
[Editor Rob: his weight maybe 160-5 range, I am not sure of his head size though.]
MD
said on 13/Jul/15
More with Oscar Isaac:
Click Here
Click Here
Footwear:
Click Here
John seems to have better posture than Isaac in almost every picture. Straightened up and with the same angles, it seems obvious John is only marginally taller.
MD
said on 16/Jun/15
With 5'7.5" Oscar Isaac (who has a footwear advantage):
Click Here
Click Here
He is considerably closer to 5'8" than he is 5'9", though, he definitely sometimes can look taller.
MD
said on 16/Jun/15
Rob,
He's going to have to be brought down quite a bit, I think. Here he is with a listed 5'8" Tinie Tempah and 5'7.5" Lewis Hamilton:
Click Here
Maybe all three of them need a reworking, but from this picture while Hamilton has a footwear advantage on all of them, Tinie does not have a footwear advantage over John (and John might even have a very slight footwear advantage if anything).
[Editor Rob: he can look nearer 5ft 8 flat, although the position he is in is a bit further away. I will see how he looks in lead up to the film.]
SaveUsY2J
said on 15/Jun/14
Can't say I agree with this listing, doesn't look any less than 177cm.