Pamela Franklin's Height
5ft 0 (152.4 cm)
British actress, known for films such as The Legend of Hell House, The Prime of Miss Jean Brodie, And Soon the Darknes, The Innocents and The Food of the Gods. In a 1966 Radio Times she said of her height:
"I'm so small, just over five foot, that I can never get the clothes I want unless they're specially made"
You May Be Interested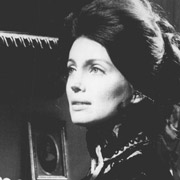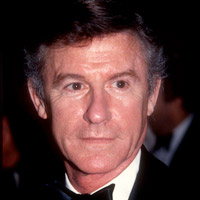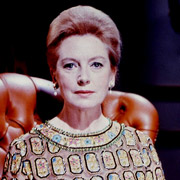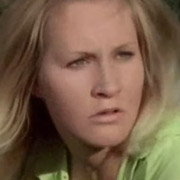 Add a Comment
6 comments
Average Guess (8 Votes)
4ft 11.91in (152.2cm)
Sandy Cowell
said on 27/Dec/18
I am watching a episode of 'Thriller' from the 1970's, in which Pamela plays the victim of a creepy attacker, in a tale called 'Screamer'. It starts off on a train, and you don't realise how small Pamela is until she stands up and has trouble reaching for her suitcase on the luggage rack. Then her soon-to-be attacker stands up to reach it for her and literally towers over her. I don't think the attacker looks unduly tall either....
5ft for Pam.
Sandy Cowell
said on 19/Oct/18
I spoke too soon, saying that Pamela looked like a 9 and-a-half year old in 'The Innocents'! She spoke and had the composure and etiquette of a 20 year old young woman. It turned out she was possessed by the spirit of a suicide victim. Her older brother in this was also possessed, but by an evil and cruel man. In her case, her small height didn't interfere with her ability to play an educated young girl; she was most impressive! The film seems to have been based in the 19th century or earlier, and it also starred Deborah Kerr, who was a rather tall 5ft6!
Sandy Cowell
said on 18/Oct/18
Ah bless! I'm watching Pamela as a little girl of 11 in the 1961 film 'The Innocents'! I thought she was a bit younger, so she must have been small for her age. She looks around 9-and-a-half and she is probably 11-and-a-half, as she was born in early February 1950 and it seems to be a Summertime film.
Still, it makes sense that she could pass as younger as a child as she grew to just 5ft, or a fraction over. I will go for 5ft.
Aza
said on 26/Aug/17
Petite and has beautiful eyes. As listed.
Sandy Cowell
said on 20/Aug/17
👖 Correction Time! 👖
Middle of the second paragraph:
That I should read 'whose' and NOT 'whole'! 👍
Sandy Cowell
said on 20/Aug/17
"Oh, brill!"👏 I said this afternoon, punching the air with great satisfaction! "I know that face! It belongs to Michelle Dotrice's dark-haired friend in the original version of the film 'And Soon The Darkness'!
... AND playing a role in 'The Legend of Hell House', I think what we have here with tiny, freckle-faced Pamela is a girl whole innocent appearance is offered up as bait for the evil nasties looking for victims in horror yarns and thrillers! 😨
All I can say is I hope she got paid well! 😝
I will give her 5ft📏📏📏📏📏 precisely!