Patrick J. Adams Height
5ft 11 ½ (181.6 cm)
Canadian actor best known for playing Mike Ross on TV series Suits.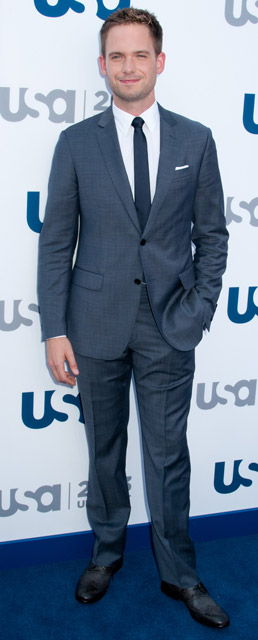 Photos by PR Photos
You May Be Interested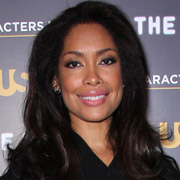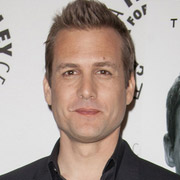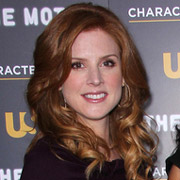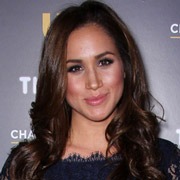 Add a Comment
57 comments
Average Guess (45 Votes)
5ft 11.51in (181.6cm)
Slim 6'1.5
said on 19/Apr/21
Deserves to be in the 182cm pile like gustin, fitchner, fishburne, bale 👍
slim 6'1
said on 13/Feb/21
Closer to 6' than 5'11"
DarkPower729
said on 7/Feb/21
Almost 6ft tall. 5'11.5" seems right for him.
slim 6'1
said on 5/Feb/21
He never looked tall but he did look tallish
He does have a proportionally big head and does get minimally edged out by Gabriel Macht
slim 6'1
said on 19/Jan/21
And add David reale, he played Benjamin
slim 6'1
said on 19/Jan/21
Add tom lipinski, he played trevor
slim 6'1
said on 17/Jan/21
Some people say I'm like Mike Ross personality wise
slim 6'1
said on 15/Jan/21
Solid 182cm is arguable for this guy, he even edged out Neal McDonough and held his own against Gabriel Macht 👍
Slim 6'1"
said on 16/Dec/20
184-184.5 first thing out of bed
182-182.5 before bed
Slim 6'1"
said on 20/Nov/20
He's taller than Neal McDonough give him 182cm already
Slim 6'1"
said on 15/Nov/20
182cm at his low
Slim 6'1@
said on 5/Nov/20
184cm out of bed
Slim 6'1@
said on 3/Nov/20
Not a legit 6 footer like Gabriel macht and Stephen amell but he's definitely 182cm
Slim 6'1"
said on 25/Oct/20
Give the 182 upgrade
Slim 6'1"
said on 9/Oct/20
I guess the guy at 5'11.75"
Slim 6'1"
said on 29/Sep/20
Taller than Neal McDonough
slim 6'1
said on 26/Sep/20
182cm at his low, give the quarter inch
5"11.8 fat guy
said on 30/Aug/20
On season 6 episode 11 of suits those are inches not cm,,patrick is 1.82 just like me
Crab
said on 12/Aug/20
That mugshot is in inches, not cm, so he is over 72 inches in shoes there. He's 5ft 11 bare minimum, but definitely closer to 6ft in my opinion, he looks pretty tall in Suits.
Slim 6'1"
said on 8/Aug/20
182cm is better since he edged out neal mcdonough
181.5 mcdonough
183.8 gabriel macht
Davidjr
said on 17/Apr/20
He is 182.2cm tall he is a very tall actor and one of my favourites or 5foot 11.75inches
yeebruh21
said on 2/Jan/20
On season 6 ep 11 of suits, a police mug shot of Patrick shows that he is approximately 176 cm, or just over 5'9. No way he's 5'11.
dylan jones
said on 3/Nov/19
yo gabriel is around 6 ft 1/2 - 6'1, but the guy also has huge shoulders which makes him look taller, patrick is just a tiny bit shorter than him, so i guess weak 6 ft
DarkPower729
said on 14/Sep/19
I think he's close to the 6'0" mark- morning height 183cm, night height 181cm-181.5cm. I don't think he dips much below 5'11.5" at night whereas Gabriel Macht is probably 182.5cm lowest and 184.5cm highest.
It's funny- both are 6fters but one's a strong 6ft and the other's a weak 6ft.
Gyro
said on 5/Sep/19
Rob, in episode 5 of the new season of Suits, Patrick J. Adams' character says to Gabriel Macht's character that he's "the same height" as him. Macht's character replied that Adams is just lying to himself if he thinks that's true lol.
It's the first time they've ever addressed their heights on the show which I found interesting. Their dialogue subtlely lines up with your listings for both of them!

Editor Rob
Well it sounds like a good line from the writer, Adams does seem generally a bit smaller, but it's not that much at times.
Junior Hernandez 1990
said on 13/Jun/19
@phiLip 185cm with his leather shoes on. I did say he can be 182cm and Gabriel Macht is nothing under 184cm. If you talking about 6'0 plus barefoot for Patrick is impossible. Gabriel is the 6'0 plus guy not Patrick.
phiLip
said on 25/Nov/18
the suits he wears makes him look shorter but you can tell that he is 6'0+ if you watch Suits especially in the first seasons
sarahahh
said on 20/Nov/18
i think you got it wrong he's an inch shorter than gabriel so he's about 6'0
Aleysa
said on 16/Nov/18
he is 6 feet. maybe his forehead and his hair adds 1-2 inches.
anth
said on 26/Oct/18
I'd say that he's 180 cms minimum and 183-184cms max.
CELINEEE
said on 21/Oct/18
I think he's strong 6 feet, in that picture you cant really tell but if you watch suits you can see he's even much taller than gina torres
bradiguess
said on 20/Oct/18
he doesn't look any shorter than 6ft.
xan
said on 9/Oct/18
He looks a tiny bit shorter than Gabriel Macht, and considering the fact that Macht is almost 6'2, Patrick's definitely 6ft or 6'1ft
Animus
said on 8/Oct/18
He looks at most 5'11½.
lucyyyy
said on 2/Oct/18
He is definetely 6ft or taller
idididk
said on 7/Sep/18
dude what the hell he's at least 183 cm.
Junior Hernandez 1990
said on 2/Jul/18
Honestly i have a deep impression Patrick is a full 182cm and Macht a full 184cm.
Rampage(-_-_-)Clover
said on 22/May/18
This guy is 181/182cm and Macht 183/184cm
Junior Hernandez 1990
said on 8/May/18
@Anonymous said on 15/Oct/17 Conan O'brien was then 5'8.25" LOL..
Psychedelic Earth 187
said on 11/Jan/18
Editorrob, where do you honestly think he is?
A: 180
B: 181
C: 182

Editor Rob
I think between B-C range is what he looked on Suits to me.
Psychedelic Earth 187
said on 29/Dec/17
That maybe spainmen, he has a tall-ish look to him, 182cm isn't impossible.
spainmen192cm
said on 21/Dec/17
Rob, in Suits he looked the same or maybe a tad shorter than Gabriel Macht who is a legit solid 6ft guy, I think 5ft11.75 por Patrick is very possible
Anonymous
said on 15/Oct/17
Patrick Adams is 5' 4" tall
Animus
said on 17/Sep/17
He is at the very beginning of "tall-range" in North America, in my view. In Northern Europe that would be 6'0½, but in the US 5'11½ starts to look somewhat tall.
Richard
said on 21/Aug/17
181.5 minimum
John
said on 11/Aug/17
Rob, are we going by the assumption (or knowledge) that Patrick is "RDJ/Bradley Cooper-ing" his footwear? Cos its a bit frustrating seeing him rise and dip on various occasions whenever next to Gabriel Macht.

Editor Rob
I don't know if he wears a bigger heel at times, but sometimes heights can vary over an inch just through different angles or heights the camera operator is using.
S.J.H
said on 9/Jun/17
i think P.J.A can be 5'11.25 , maybe Neal McDonough was 5'11.5 so Gabriel Macht more of an honest 6'0
Johnny
said on 1/Apr/17
S.J.H said on 6/Feb/17
Had make a mistake. I think Neal McDonough and Patrick J.Aadams might just be strong 5'11 guy
Click Here Don't look 182cm though not 181cm just look solid 180cm
Click Here Look just under 181cm but not much , look solid 6'0 with shoes
___________________________________________________________________________________________________
You cannot judge height by body proportions. You have to compare that person with a particular guy you know the exact height of. Then you can get a general idea of someone's range.
S.J.H
said on 15/Jan/17
Neal McDonough is no way 6'0 but 5'11.75 seem right , he might have loss a small fraction since few years back.
Patrick J. Adams could be 5'11.75 or 5'11.5 lowest and doesn't look any lower than Neal McDonough.
Gabriel Macht downplay height for sure and even look 6'1 with 6'0.5 Alex O'Loughlin. Gabriel Macht is at least 6'0.5 to 6'0.75 max.
RainbowBlaster5
said on 12/Nov/16
He's obviously 2cm or more shorter than Gabriel , either Gabriel is taller or he is shorter , personally I don't care which as they would both be close to the heights they claim.
Tiago
said on 3/Nov/16
He have 1,78 CM and Gabriel Macht have 1,80 cm
Mike 1.81cm
said on 13/Jan/16
1;80 cm barefoot
Chris
said on 6/Jan/16
FINALLY! 182cm looks spot on. But Rob, how tall do you think Rick Hoffman is? He is often dwarfed by everyone on suits, yet the internet has him listed 178cm, how tall do you think he is?

Editor Rob
that's rather optimistic :)
TheTruth
said on 5/Jan/16
Rob what height is he with shoes then?

Editor Rob
he should clear over 6ft comfortably
MD
said on 5/Jan/16
While 6'0" Gabriel Macht doesn't look a great deal taller, it certainly appears to be more than half-an-inch to me:
Click Here
Click Here
t800
said on 4/Jan/16
About time we got patrick on here, he seems just a tad shorter than Gabriel Mact, 5'11 would be spot on
grizz
said on 4/Jan/16
Finally! :) I agree with your estimate