Patsy Kensit's Height
5ft 4 (162.6 cm)
English actress best known for roles in movies like Absolute Beginners and Lethal Weapon 2. In the Sun, 2009 she is quoted,
"I was 11st and I'm only 5ft 4ins. Now I've changed my lifestyle drastically. I'm just under 9st and that's the size I should be"
. Although in a Love Magazine Blog Interview in 2010 she was quoted saying,
"I'm 5'5' so never wear flats"
. In 2013 she is now saying
"I'm 5ft 3in"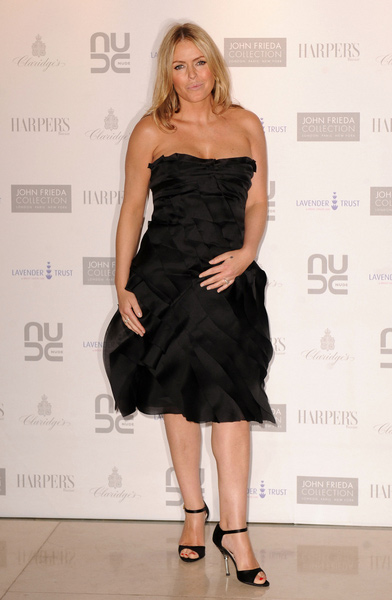 Photos by PR Photos
When I hit 30 I ballooned to 10st 7lb (I'm 5ft 4in) and the newspapers called me Fatsy Patsy.
You May Be Interested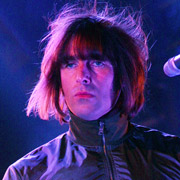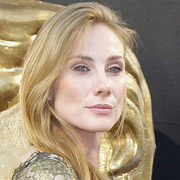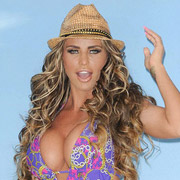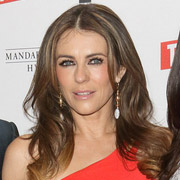 Add a Comment
20 comments
Average Guess (6 Votes)
5ft 4.13in (162.9cm)
Nik
said on 8/Dec/19
5'4" is average folks!
Nik
said on 8/Dec/19
Look at ziss:
Click Here
I've seen her listed as 5'7" online, however it is far more likely that she is 5'4"!
Nik
said on 5/May/19
It's amazing she claimed to be 5'3"!
Beej
said on 31/Mar/19
Very latest pics (in trainers) show a woman lucky to hit 5'3 tbh.
Sandy Cowell
said on 27/Apr/18
I'm watching Patsy play a lovely, caring Nanny to a lonely and unloved motherless little boy in a film called, 'In the Midnight Hour'. I'm loving her character, as she is the only person willing to give her time - and affection - to the boy!
This time round I will go with 5ft4.5 for the beautiful Patsy!
Sandy Cowell
said on 26/Nov/16
At the time 'Absolute Beginners' was going round our cinemas (Spring/Summer 1986), I read an interview with Patsy Kensit. She was 18 years old and 5ft5, of that I am 100% certain!
the shredder
said on 31/Mar/14
To me people that give a few height , don't really know their exact measurement or lying.
loollly
said on 16/Feb/13
Why does she keep giving different heights? :S If the above quotes are true. She said in a magazine i was reading this weekend that she's 5'3!
little sue
said on 16/Dec/12
She is in a few Mags this weekend saying only 5ft 3. She could be downgrading herself though to make 10stone seem heavier than it is because its not overweight for 5ft 3 and definately not over weight for 5ft 4.5, Weightwatchers would'nt want someone to represent them who had lost weight even though they were not overweight to start with
theblacklab
said on 15/Dec/12
It says in December 2012's issue of Weekend that "A typical woman of 5ft 3in weighing 10st...". Therefore, she's 5'3". Unless you were a very tall woman of 5'11" - why would you ever state your height lower than it is? Definitely 5'3", needs an immediate downgrade.
daii
said on 22/Jul/08
id say she was 5'5 at one point
Glenn
said on 24/Jul/06
She didnt seem too short to me.ok,maybe she isnt 5-7,but I thought 5-5,5-6.but women can be tricky with me.they throw me off with footwear.
CelebHeights Editor
said on 18/Jan/06
I saw her agency listed height - its 5ft 5 and 8stone.
Anonymous
said on 9/Jan/06
5ft 4 is about right. If Liam Gallagher is 5ft 9, she was more than 2 inches shorter than him.
JAB142
said on 11/Oct/05
There is no point in posting all these heights of other Emmerdale actresses. I don't watch the programme but just happened to see odd scenes in which Patsy was noticeably taller that other characters which would normally mean being taller than 5'4.5" Not a scientific study & not meant to mean that she is taller or as tall as all the other characters in the programme!
[Editor Rob: I'm not posting them related to your query. If I come across a height, I post it. Like the East Enders page on here, I'm just putting other emmerdale heights on this page...they don't deserver their own page ;)]
CelebHeights Editor
said on 10/Oct/05
Samantha Giles, another Emmerdale Actress (Bernice) has her CV list her as 5ft 8.
CelebHeights Editor
said on 3/Oct/05
Julia Mallam, another Emmerdale actress:
"I'm 5ft 9ins and it was always a nightmare at school because all the lads were shorter than me. My ideal man is Brad Pitt, he's 5ft 11ins, but I don't think Jennifer would be too happy about that, would she!"
JAB142
said on 27/Sep/05
I find this height difficult to believe because I have seen Patsy appearing in Emmerdale on UK TV & in that she appears to tower over other cast members including one chap. Sure, they may all be very short but it is more likely that she is at least 5'6"
Christy
said on 18/Jul/05
I remember reading a 'Seventeen' magazine article on her around the time that 'Lethal Weapon 2' came out, and in it, she said she was 5'4".
anon
said on 18/Jul/05
There's a picture of Patsy being interviewed by 6ft Tania Strecker and she's dwarfed by her by at least 7 inches.5'4'' about right I'd say.