Paul Adelstein's Height
6ft 1 ¼ (186.1 cm)
American actor known for appearing on tv series Prison Break.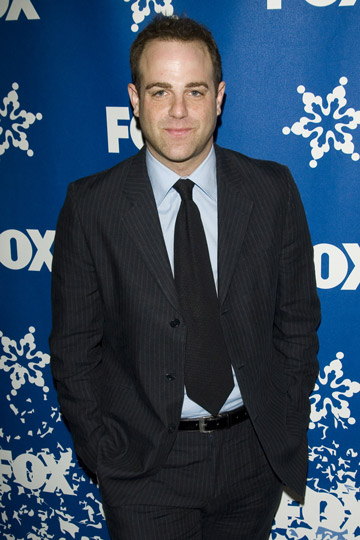 Photos by PR Photos
You May Be Interested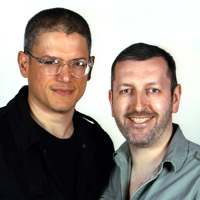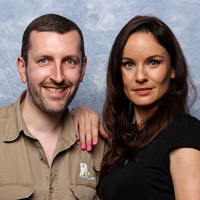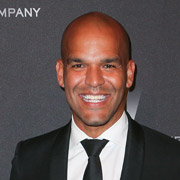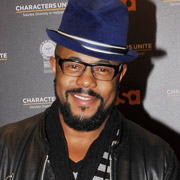 Add a Comment
30 comments
Average Guess (12 Votes)
6ft 0.96in (185.3cm)
slim 6'1
said on 22/Jan/21
Did edge went and Dom but now we know the prison break brothers are in six foot range and not six one so it's safe to give this guy the flat 6'1" downgrade 👍
Rampage(-_-_-)Clover
said on 4/Jan/21
Anywhere from 6ft1-1½. He was a bit taller than Went and Dom but edged by Peter Stormare if memory serves straight...been ages since I watched Prison Break
Jkiller
said on 20/Aug/20
Looked 6'1.25 in Prison Break.
Slim 6'1"
said on 7/Aug/20
i take that back, flat 6'1"
Sonnecker
said on 4/Oct/19
More 6'1" clean, in my opinion.
berta
said on 7/Dec/18
i dont think this guy would have more than a couple mm on a guy like chris pine and john cena. 185 cm
Goran Pavlovic
said on 5/Aug/18
186-187cm really?? I thought that my favourite character was like 180cm max lol, I'm surprised now.
berta
said on 4/May/18
this guy is probably 6 foot 1 on the dot
Slim 182 cm
said on 10/Aug/17
Spot on listing, actually.
berta
said on 2/Jul/17
well now that we now wenthwoth and domininc is 184 then its pretty safe so say that hes no taller than 186 could actually be 6 foot 1 flat
Average height and slim
said on 30/May/17
185.5 cm especially when standing with Wentworth miller and Dominic Purcell.
berta
said on 11/May/17
i think tha chanses of him being 187 is as big as the chanses of him being 6 foot 1 flat i take the one in the middle. 186 is the best listing for him
Rampage(-_-_-)Clover
said on 6/Sep/16
I guess somewhere in that 186-187cm zone is likely. Don't see him as a big 6ft2 guy but did look to edge out Miller and Purcell (both 6ft1 guys).
Rampage(-_-_-)Clover
said on 5/Aug/16
Rob, could 6ft1½ be closer?
Editor Rob: it's within a range that he might pull off looking at times.
berta
said on 26/Feb/16
yeah this is better loooke in someway taller than Dominic purcel and wenthworth miller but not 3 cm. This height ore max 187
Rampage(-_-_-)Clover
said on 26/Oct/14
I suppose 186cm could work aswell
Andrea
said on 25/Oct/14
Yeah, Rob. Could you please downgrade him to 6'1.25? He certainly isnt a big 6'2 guy... Come on!
[Editor Rob: yes I agree that it's a better shout nearer 6ft 1]
Rampage(-_-_-)Clover
said on 25/Oct/14
187cm is definitely closer for Adelstein. Barely edges out Wentworth Miller and Dominic Purcell in Prison Break
Balrog
said on 19/Oct/13
He looked solid 6'1" 185-186cm next to Clooney and in Prison Break.
Rampage(-_-_-)Clover
said on 18/Oct/13
"Paul Adelstein's height is 6ft 1.5in (187cm)"
After seeing Prison Break, I'm not convinced that he's 188cm.
Jack
said on 17/Oct/12
looked no more than 6'1" with Goerge Clooney.
Rampage(-_-_-)Clover
said on 29/Jan/11
6"1.5(187cm) no more
Yaspaa
said on 13/Mar/09
On the new episode of private practice he looked clearly shorter than 6'2 listed Josh Hopkins who plays Dr. Noah Barnes,just a relative observation.
-_-_-(Hugh)-_-_-/
said on 19/Feb/09
Purcell looked slightly taller than him. 185-186cm?
adam
said on 4/Sep/08
6-2 is about right, no doubts. That Michael Gaston guy... is he only 6-3? Looked clearly like 3 inches taller than Adelstein! Really!
dmeyer
said on 18/Aug/08
he does look a bit taller than purcell and miller so atleast 6 ft 1.5
dmeyer
said on 21/Oct/07
i didnt know who he was but he did seem a bit taller than travolta in be cool when i met them he had converse i had 1.4 in heels so i had 0.75 shoes advantage he didnt striker me as 6'2 but it is possible he does look it in prison break
dmeyer
said on 10/Oct/07
does look taller than miller and purcell 6'2 seems right
Anonymous
said on 7/May/07
I think he's more 6'1.
Here's a picture of him with Amy Brenneman, she's listed as 5'4 and 5'6.
Click Here
Shaoxuan
said on 16/Feb/07
He can't be 188cm. He might be 186cm, I think.
He looks as high as Dominic.