Paul Sinha's Height
5ft 8 (172.7 cm)
You May Be Interested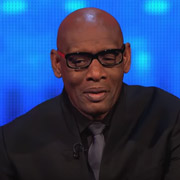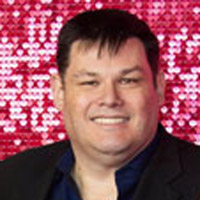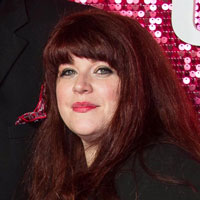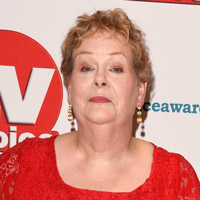 Add a Comment
12 comments
Average Guess (5 Votes)
5ft 7.7in (172cm)
Nik Ashton
said on 29/Sep/19
The average guess is 5'7.7" (5 votes!)!
Miss Sandy Cowell
said on 13/Aug/19
Tonight on an old Chase, there was a singular contestant getting through. His name was Alan and he was an older gentleman. Paul was the Chaser and he was so full of praise for him. It was a joy to watch. Alan accrued 18 correct questions in the final, but alas, he was beaten by Paul.
Alan was a winner in my eyes - and Paul's. 😁🏅🏆
Miss Sandy Cowell
said on 1/Aug/19
⭐ He's slimmed down a lot too!
Miss Sandy Cowell
said on 1/Aug/19
How great it is to see Paul on 'Countdown' this week. He keeps getting the numbers games - and completely differently to my ways! 😋👍
5ft8.
Nik
said on 21/May/19
@ Rob - Then we would know you know, whether you or 3 other voters know!
Big T
said on 19/May/19
2 of my friends just met and got good pics with Paul. They are 5'10" and 5'7" and Paul basically looks 5'8 1/2", but with a slight footwear advantage. After seeing those pics I don't see him under 5'8"
Nik
said on 5/May/19
@ Sandy Cowell - Fartpilot (autocorrect tried to change it to far toilet!) is a wonderful word, one that is sure to bring about a giggle or two! 😂😂😂😂😂😂!
Miss Sandy Cowell
said on 5/May/19
It's time Paul gets another comment and vote from me. Why's this? The reason is that I'm watching a Chase at nearly 2.30 in the morning, having spent all day in bed unable to move after a four-hour onslaught on the kitchen, and the downstairs hall the night before!
This guy is showing his true comical side, and even being a good sport when he gets the questions wrong. In other words, he's cheering me up so much that I have delayed putting a film on! Rarely do we see the Chasers standing up, apart from when they march on, so, because I don't have a picture handy of Paul Sinha and the 5ft6.5 Jenny Ryan in her stockinged feet handy at this moment in time (fat chance of that!), I will go along with Rob's 5ft8 for Paul. (Rob/Paul - geddit?) 😂😋
Oh, it wasn't THAT awful! 😜
Nik
said on 5/May/19
It would be interesting to see a picture of Paul Sinha and Rob Paul!

Editor Rob
Some of those 'The Chase' personalities have done smaller comic events, but none I ever been too.
Sandy Cowell
said on 16/Jan/19
Earlier this week, when Paul was the Chaser in a 5 o'clock showing of 'The Chase', one of the contestants had the question "What is a fartpilot?"
Bradley, trying to keep a straight face and Paul, who was openly grinning, and the contestant, were then given three options:
a) The Cruise Control,
b) The Backseat Driver or
c) The Exhaust Pipe.
The contestant went for the logical exhaust pipe, as did I and I think even Paul chose the second option. The answer was the cruise controller, whatsoever the blazes THAT is!
I wouldn't want to tell someone that I'm a fartpilot, would you? I wonder if you have to be a certain height to qualify? That would be a polite way of opting out for me, hopefully!
🛫✈️🛬🛩️
Sandy Cowell
said on 13/Jan/19
⭐️ Paul has released a single called 'Mijn Girl', and when I found this out, I discovered that it's by no means his first. Doctor, comedian, 'Chaser' and musician - this is one talented guy!
5ft8
Sandy Cowell
said on 30/Dec/18
Oh YES! That is simply wonderful to see the hilarious Sinhaman making his debut on Celebheights! Yippee, yowza and thanks so much, Rob! 😁
Do you think it's possible that Paul's white attire 'shortens' him at all, Rob, in the same way that pale-coloured clothes are reputed to give the impression of adding a few more pounds to a person's girth? I have been looking at pictures of Paul, and rarely does he look THAT much smaller than the 5ft8.5 Bradley Walsh, who stands extremely well, thus making the very most of his height. Paul can sometimes even look the same height as Bradley, though most of the time, there is a slight difference, but no one can ever get away with saying it's a marked one!
I contemplated 5ft7.75/8 for Paul. As I've mentioned in a previous comment, I've had gourmet portions of 'The Chase' over Christmas, and the Chasers have all been starring, except for Jenny, who joined the show too recently to appear - yet! - on shows on the 'Challenge' Channel, which are all a few years old and often far more.
I will settle for 5ft8 then, and I don't think it's his out-of-bed height either. I can see him waking up to 5ft8.5, and going down to just under 5ft8 after a particularly active day.
Thank you once again, Rob; now we have the complete 'set' of the Chasers!

Editor Rob
I can buy the 5ft 8 for him, I don't think he's really that much smaller than Walsh.