Anne Hegerty's Height
5ft 5 (165.1 cm)
Peak height was 5ft 6 (167.6 cm)
English TV personality, who has appeared on 'The Chase' and I'm a Celebrity...Get Me Out of Here!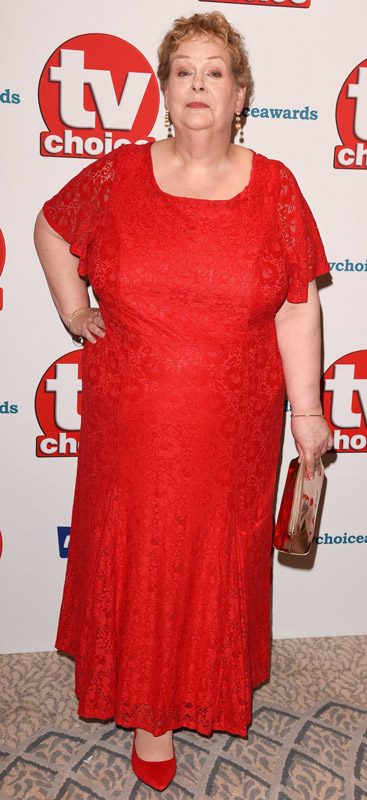 Photos by PR Photos
You May Be Interested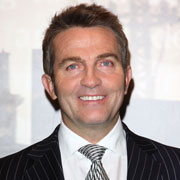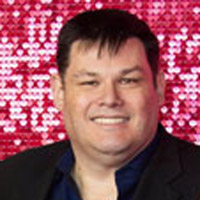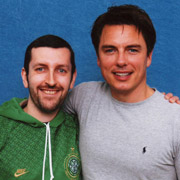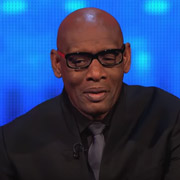 Add a Comment
21 comments
Average Guess (11 Votes)
Peak: 5ft 6.43in (168.7cm)
Current: 5ft 5.52in (166.4cm)
Miss Sandy Cowell
said on 25/Jul/20
Ha ha ha! I've just seen a fellow get NO QUESTIONS RIGHT on an edition of 'The Chase'. 😂 He made up for his run of bad luck by being superbly funny about it, and Anne even said that she was sorely tempted to deliberately get a question wrong just to keep him in that much longer! 😆👍
Peak - 5ft6.5
Now - 5ft5.5
Miss Sandy Cowell
said on 21/Apr/20
Anne was funny on a Chase I saw this morning! One tall, young contestant, Jonny, earnt £4,000 in the cash build-up, but his answer to anything remotely historical was, "That happened before I was born!"
Anne said, "There are such things as history books!" adding, "Anyone would think that someone drilled into your head and your brains fell out!" 😸😂👍
He didn't laugh!
Bradders said to him, "Take no notice of her!" He did laugh then. 😂
He did even worse when facing Anne, and her final comment to the tall youngster was, "Poor little Jonny!" 😝🖕
I must say, Anne was on form this morning, demonstrating that just because you are super tall doesn't mean you're big in everyone's eyes!
5ft6.5 peak and an inch less today for the brainy and quick-witted Anne. 🤣
Miss Sandy Cowell
said on 3/Jan/20
You should listen to Genisis a bit more, Honey!
Miss Sandy Cowell
said on 1/Jan/20
It just goes to show when a brain box like Anne can't think of something as easy as who the God of Dreams is that the pressure of being on TV is always present. It's Morpheus, of course!
5ft6 peak
5ft4.75 now 😁👍🔔
Miss Sandy Cowell
said on 14/Jul/19
Oh yes, optimum height 5ft6, and today's height 5ft4.75. Anne didn't look too tall in the jungle! 📏😁🐜🦗🐛
Miss Sandy Cowell
said on 14/Jul/19
🎁🎂🎈🕯️ Happy Birthday Anne! 🕯️🎈🎂🎁
Wishing the lovely, bubbly, funny and clever Anne Hegerty a Very Happy 61st Birthday. XX 😁😂😀
💝🎉🍰💐💝🎉🍰💐💝🎉🍰💐💝🎉🍰💐
Miss Sandy Cowell
said on 9/Jul/19
Hey, there's a bright, bubbly brunette on 'The Chase' right now, 👩 with huge chocolate-coloured eyes, 👁️👁️ answering questions way beyond her years. Her name is Stacey and I think it was mentioned that she hails from Darlington. She's just admitted to Bradley that her Dad has 'a thing' for Anne! Braddles asked her whether he's on psychiatric medication, (he would!) but I'm sure Anne herself was feeling really rather chuffed!
Yes, beauty comes in all shapes and sizes, and with her incredible brainpower and the pluckiness she displayed in the 'I'm a Celebrity....' jungle last November, I can understand how a man can harbour a soft spot for Anne. I do, and I'm a woman!
Peak height? 5ft6
Today's height? 5ft4.75
Miss Sandy Cowell
said on 19/Apr/19
Anne just said to a contestant who was wearing lucky underclothes "Lucky pants are no match for Frosty Knickers!"
5ft6 peak, 5ft5.25 now.
Miss Sandy Cowell
said on 17/Mar/19
Ah. Anne's on fine form this afternoon! I am desperate to continue 'The Da Vinci Code', but she keeps making me laugh! "Yes, they're delicate white flowers. I like to trample on them!" 😂😹😂
Peak height? 5ft6, now 5ft4.75. She looked quite small and vulnerable in that jungle, which is more than can be said for today!
Sandy Cowell
said on 23/Jan/19
HOORAY! For the first time since I was a schoolgirl, I heard the French word for umbrella pronounced properly:
Parapluie ☂️
Mistake number one was on 'The Little House on the Prairie', as mispronounced by Mrs Olson, and the second one was by Philip Schofield on 'This Morning'. Awful! 😕
Sandy Cowell
said on 4/Jan/19
@ Nik - 'Beaut' is an Australian word, which is ironic really because I am watching Anne playing 'The Chase', only it's the Australian edition. So not only has she been to the Australian jungle, she's familiar with Australia as a Chaser!
The contestant she's taking on at the moment expressed a preference for having her out of the Chasers they have to offer, which include Mark 'The Beast' Labbett. He finds her attractive; that was plainly obvious to even any of my telly-loving cats!
📺🐈🐈🐈🐈🐈
Nik
said on 2/Jan/19
@ Sandy Cowell - I am pleased to have found out Anne's nowadays height and her peak height! It's so nice that a lady contestant called Anne a beaut, I do like this word!
Sandy Cowell
said on 24/Dec/18
Anne was just described by an East End lady contestant as a 'beaut'! The lady was all dressed up in a red 40's costume and that particular Chase was on the 'Challange Channel' at 6 o'clock - and still is, for that matter!
What a lovely thing to say - and I wholeheartedly agree! ❤️
Sandy Cowell
said on 17/Dec/18
🎄 Just now on 'The Chase', there was a devoted Queen fan as a contestant. Anne, who was the Chaser, came out with to him, "So you're a Queen fan, are you? Well I'm going to make sure that this Fat Bottomed Girl makes sure Another One Bites The Dust!"
How about THAT for a Christmas giggle! 🎄
⭐️ For the younger among you visitors, 'Fat Bottomed Girls'* and 'Another One Bites The Dust' were Queen hits.
* This was written by Brian May, and was on a double A-sided single from January 1978. The flip side was 'Bicycle Race', which famously took place with nude models riding the bikes. There was a poster of this race included with copies of their album 'Jazz'. I was given a copy of 'Jazz' for my Birthday by my Mum, but that was one poster which did NOT make it onto my bedroom wall! 😱
Sandy Cowell
said on 4/Dec/18
It's hard to believe that she didn't used to rate herself once upon a time. I really felt for her in last night's 'I'm A Celebrity...' when she confessed that. She got two of my votes tonight, and Emily, Rita and Harry got the others. I consider them akin to little kisses!
I would actually agree now with the average vote of 5ft4.75, but when you're starving hungry, standing up to your full capacity might not be as easy as it normally is!
Sandy Cowell
said on 25/Nov/18
I think it's great that Anne's jungle buddies appreciate the fact that they can ask her any question and she comes up with an answer! Educate away Anne, educate away.....
She even drank a glass of blended horrors tonight and said that it wasn't too bad!
I saw tonight that she can't be more than 5ft5.
Rick1
said on 20/Nov/18
And it was only a matter of time....
I reckon she has lost height, or at least appears shorter due to her heavy build
Sandy Cowell
said on 19/Nov/18
Ha ha ha! On tonight's 'I'm A Celebrity...' Anne is dressed up as a gnome with Fleur East! There doesn't seem to be much height difference at all, so I have given Fleur a slightly higher height guess of 5ft4 this time.
Littlelee168cm
said on 19/Nov/18
Finally frosty knickers is here. I can believe the 5ft 5 Rob but where did you get 5ft 6 peak from? Did she claim it or have you seen photos of her when she was younger

Editor Rob
I never saw a claim, but if she hasn't lost about an inch by 60 I would be surprised.
Sandy Cowell
said on 19/Nov/18
The Fanny of whom I spoke in my last comment has the surname Chmelar. She is 33, German and a very tall 187cm, weighing in at 83kg.
Sandy Cowell
said on 19/Nov/18
Hooray! Thanks ever so much Rob!
Now let's get straight down to business. My favourite memory involving Anne on 'The Chase' was when Bradley Walsh couldn't stop laughing about a particular name regarding a particular sportswoman! Her first name was Fanny; well, that's not too bad in itself, and if she wants to choose it over Frances, that's her own choice. But good Heavens, not when your surname sounds like Smellor!*
Bradley's face was contorted into the most ridiculous mess I've ever seen on a human being who is trying to suppress his laughter! Anne wasn't far behind, wiping away tears, which was almost as entertaining to watch!
Plucky Anne went into the jungle yesterday to take part in the annual fun-filled fest 'I'm a Celebrity - Get Me Out of Here'. I simply can't wait to see what sort of capers she gets up to! It'll be a fantastic opportunity to view her height and those of all the other celebrities and get to know her as a person as well.
From what I noticed yesterday, I reckon 5ft5.25 is about right for her and 5ft6.25 for her peak. I found on the internet that she was written up as 171cm and also 168cm. Next to Mark Labbett's enormous 6ft6+, both she and Jenny Ryan look tiny and I think Jenny could even be as tall as 5ft7. That picture of the trio is most misleading!
Welcome to Celebheights Anne and good luck in that jungle!
🐛🐜🦀🕷️🦂 😂😊😄😉😁 👏
* I'll be back later with the correct smelling, oh - I mean spelling! It's not unlike Schmellor.

Editor Rob
I think physically she looks like she's lost height. Today I can't really see her over 5ft 5.