Philip Davis Height
5ft 5 (165.1 cm)
British Actor known for roles in Vera Drake, Nicholas Nickelby, Notes on a Scandal and countless tv shows like WhiteChapel, Being Human, Silk and Sherlock. In Aussie Rag, The Age Phil says:
"People see me as an archetypal hard man, which of course I'm not. I'm five foot six. People are always surprised at how short I am."
. He is standing looser here.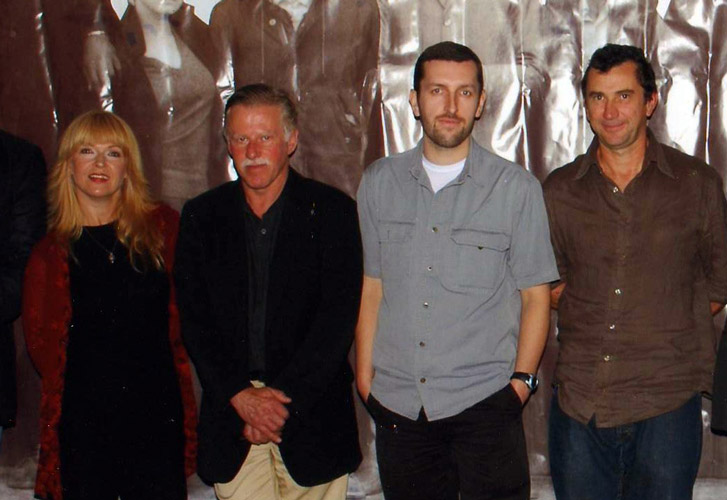 5ft 8 Rob with Phil Davis and Phil Daniels
You May Be Interested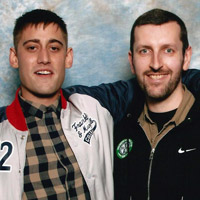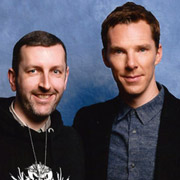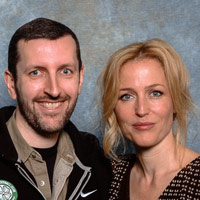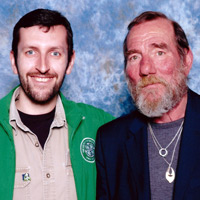 Add a Comment
19 comments
Average Guess (8 Votes)
5ft 4.84in (164.7cm)
M.P.R.Stephenson.
said on 7/Jul/20
A very good actor, he does look short,but not that short, I'd say 5 ft 6 ins .
Nik Ashton
said on 1/Jul/20
Look at this:
Click Here
Miss Sandy Cowell
said on 14/Aug/19
Ooh, nice one Rob! You've been photographed with three of the cast members of 'Quadrophenia'! Only Sting was even remotely tall in that film, and he isn't even 6ft, but he sure looked it next to everyone else!
Phil can have 5ft4.75. 😁
Sandy Cowell
said on 4/Sep/18
Well, Bradly, John Thaw looks like a man of nearly 6ft if he is average! He isn't! He's little - and lovely! 😁
Sandy Cowell
said on 3/Sep/18
Oh yes, he looks tiny in comparison to Inspector Morse actor John Thaw, written up as 5ft9 peak I'd say, but might be 5ft8 in what I am watching.
Next to Sergeant Lewis, he is towered! I remember him in 'Quadrophenia', and he was noted for his shrimpiness there. But his acting credits are HUGE!
I opt for 5ft5, though I did read somewhere that he was 5ft6. I don't believe it!
Bradly
said on 6/Apr/18
5 four and a half.
Christian-6'5 3/8
said on 3/Dec/17
Looks 5'4.5" even if he straightened up.
Sandy Cowell
said on 11/Jun/17
Quote: "People are always surprised at how short I am!"
Not really! Phil looked pretty tiny in 'Quadrophenia', which is the first thing I ever saw him in. From that film alone - late 70's - Phil didn't look more than 5ft5, perhaps half an inch more at a push!
But hasn't he proved himself? He's been in anything and everything of significance, Inspector Morse and other detective greats, blockbuster films and he's led whole casts to success, as in 'Whitechapel'! I think he's great and a prime example of a shorter 'hard man' type if ever there was one!
Today, Phil can have 5ft5. I reckon he's probably lost a bit by now, so that's quite generous!
Editor Rob: He's certainly been in an awful lot of TV and film over the years.
Powerhouse
said on 14/Aug/13
Yeah right that is more than a 3 inch difference
[Editor Rob: he isn't standing as good as me I think he looks taller than he is in the photo]
averagegiant
said on 8/Aug/13
@rob
oh I see
averagegiant
said on 2/Aug/13
why is there a page called fan pages rob? i don't get how it's different from just looking up celebrities alphabetically.
[Editor Rob: it is there so anybody can easily find all photos I have with celebrities and have the a-z pages with thumbnails.]
cd
said on 6/Jan/13
Surely he must be sub 5'3.5" considering that is Rob's eye level.
[Editor Rob: he's not quite that short, he is leaning against that wall, but he's definitely not 5ft 6 as he claims]
marla singer
said on 9/Nov/12
Whaaaat... I just watched "High Hopes" and he looked like 5 ft 9 at least. Maybe because of his beard. He's got a so great personality.
Anyway if I had to give an esteem based on this this pic, I'd say he's 5 ft 3 on a good day
[Editor Rob: he isn't quite that small but his five six claim is a bit high]
ANDREA[ITA]
said on 18/Aug/12
Rob, are you on an applebox? How can he be 5'5 if you're only 5'8? You absolutely tower over him!
haha
said on 19/May/09
how can that guy claim 5'6"?
runt
said on 3/Sep/08
If Phil straightens up he's eye-to-mouth with Rob which = 3". 5-5 it is.
Chopsy
said on 13/Mar/08
He looks tiny next to Philip Glenister and he was on with Tim Lovejoy and Simon Rimmer the other day and it struck me how tiny he was!
Eye Sea
said on 28/Aug/06
He's taller than that. About 5 feet 8/9 I'd say. I met him, when I was working as an extra.
Editor Rob
said on 5/Mar/06
Has on his CV, '5ft 8'.