Professor Brian Cox's Height
6ft ½ in (184.2 cm)
English Physicist and TV presenter.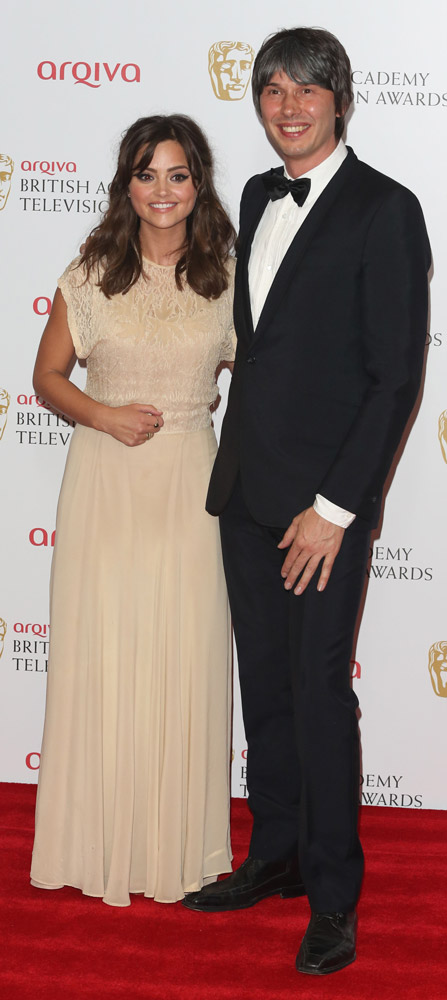 Photos by PR Photos
Add a Comment
17 comments
Average Guess (11 Votes)
6ft 1in (185.4cm)
Nik
said on 20/Mar/20
Some people think his IQ (183) is equal to his height in cm!
He has a son called George Eagle Cox!
Rampage(-_-_-)Clover
said on 18/Sep/19
Looks 184-185cm more than just 183cm. The current average guess is definitely arguable
Rampage(-_-_-)Clover
said on 21/Jul/19
This looks better
texluh
said on 19/Jul/19
In the Stargazing Moon Landing Special 50th Anniversary with Dara O'Briain, he has casual clothes next to Dara in a suit. Dara, naturally, has more formal shoes with a 1/4 inch extra heel. Let's say equal heels to each other, at worst. It's a 2.5 inch difference, and that's allowing for Dara's poorer posture. Cox stands up straight. Dara's posture is decent really. He's not kyphotic or a sideways leaner - he just tilts or bows his head often. Maybe 3 inches difference between them tops. So either Cox is 6 ft 1 and Dara remains 6 ft 4, or Dara is downgraded, or something in between. Not forgetting I've ignored Dara's possible shoe advantage. Rob - watch it on Iplayer if you get a chance.

Editor Rob
He could look over 6ft, 184 could be closer as he was taller than an ageing eric idle too, though when hannah waddingham was in about 3-inch heel, she was taller:
click here
texluh
said on 19/Jul/19
He's looking a maximum of 2 inches less that Dara O'Briain on most shots with him in the Stargazing Moon Landing Special - 50 Year Anniversary this evening. The shots aren't side by side confirmed and shoe heights aren't known, but I'll update if I get any more information during the show. I'm half way through.
Nik
said on 6/Jun/18
I would say that Brian Cox is 5'11.75" - 6'0"! 🌙🌘🌔⭐️⚡️🌟!
Mari Ann Ree
said on 4/Jun/18
I would have guessed 183-186. I'm 167,5 or 168. Depends on the size of the moon. :D
Rastus
said on 3/May/18
I'd go for an upgrade with this guy. Does a lot of his shows standing up and always appears tall and lanky. I think 6' 1" is more realistic.
jessman
said on 6/Apr/18
Always figured him at 6'2. He is not much shorter than Dara O'Briain who is around 6'4. A friend of mine from London happened to be in a bar beside Brian about six years ago. She said he was very tall (tallest in the bar) and about my height - I'm a strong 6"3. I saw Dara on the street before. Opposite side of the road (sadly) but he stood out as a tall guy and I would not doubt his 6"4 claim.
179cm
said on 6/Jan/18
Gives a tall impression. I would say that 6'0" is the start of tall.
Rampage(-_-_-)Clover
said on 26/Jul/17
I saw him on a show w/h Dara O'Briain and thought he was at least 6ft1!
Nik
said on 3/Jul/17
@ Sandy Cowell
Yes Brian Cox, the physicist, is a worthy addition to this site and joins the actor Brian Cox (also worthy) on here now! There is quite a difference in height between them because the physicist is 6 ft and the actor is 5ft 6.5! Michelle Williams is also a popular name as you will know, I also worked with someone called Michelle Williams for a short period!
Brian Cox does look very youthful and he was also a keyboard player for a couple of bands in his earlier life, I honestly agree that he is the sort of person that a lot of younger people look up to so the powers that be should exploit this to the full and feature him in the public spotlight as much as possible in order to take full advantage of the resulting interest that would be generated in physics and astronomy amongst the youth of today and amongst people of all age groups. Doing this would get more people studying these areas of science and this would hopefully create more high quality physicists and astronomers in the future! This would be a great way forward in eventually colonising space when it becomes a necessity to do so, also it would create a future in which we can find out fascinating things about the universe and achieve fascinating feats in the world of science too.
It's great that Brian Cox explains things clearly too, that is the best way for scientists to be in my opinion when they are speaking to the public. He is the sort of person that young people should look up to and it's a great thought that his music career will be beneficial in so many different ways, including that fact that it may draw youngsters into studying physics!
His youthful appearance should preach the benefits of looking after yourself and staying healthy!
In terms of his height I always thought that I had heard that he was around 6ft, so this quote by Rob is what I had expected!
Have a few red grapes Mr Cox!
🍇🍇🍇
Cheers Sandy!
Sandy Cowell
said on 2/Jul/17
@ Nik - Well, I couldn't agree more! I think the fascinating professor is an essential addition to celebheights! I can't watch enough of his programmes, and he explains everything so clearly! His popular music career adds to his appeal, which is going to trigger an extra curiosity in physics and astronomy for pop-mad youngsters, which is a really fantastic thought, isn't it? What a cool thing to be hip to take an interest in intellectual subjects for today's growing and developing minds! More people like Professor Brian Cox should be influencing our precious kids! 👍
I had no inkling how tall Brian was, though I could see he was on the tall/tallish side. It was my brother who remarked upon his appearance, and not me! He said that Brian looks much younger than his years, (he was around 50 some years back, and does look much younger, there's no denying it!)
Doesn't that send out a rather positive message - invest your time wisely and it will pay off with helping you look younger than your years! Sounds good, doesn't it? You'll be too busy to waste your time doing silly and negative things, like drinking, smoking and taking silly substances! Then, of course, being an interesting person is always infinitely more attractive than being a time-waster!
I'll put 6ft for Brian Cox, the physicist, and yes, I did pause for thought when I realized that there were 2 of them in the celeb world! It's hardly an unusual name though, is it?
Nik
said on 1/Jul/17
It's great that he has got a page! He is from Oldham too! Nothing wrong with that.
JohnGB
said on 1/Jul/17
I actually thought he was closer to 6'1". He did a stargazing program with Dara O'briain and also met Matt Smith. I think from seeing those he is 6'0.5" or 6'1", more than 6'0" flat anyway.
Joe
said on 1/Jul/17
I recall Google listing him at 5'10" at one point...
177cm
said on 11/Jun/17
He's listed at 5'9 on Google probably the biggest Google downgrade I've seen
Editor Rob:
that's strange, if you looked at Google and seen
Patrick Stewart
listed at 5ft 10 and Brian at 5ft 9, you'd scratch your head a little bit.