Rachel Nichols Height
5ft 9 ½ (176.5 cm)
Rachel Kershaw is an American model and actress best known for roles in movies like The Amityville Horror , G.I. Joe: The Rise of Cobra and Conan The Barbarian. On tv she can be seen in Alias and Continuum.
I'm just shy of 5' 10" - New York Post
I'm 5'9" and a half.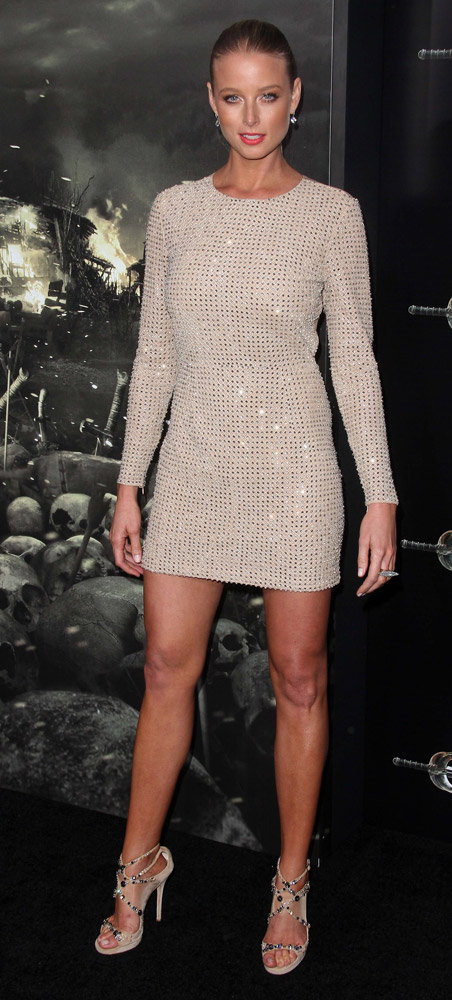 Photos by PR Photos
I'm almost 5'10"...on a good day...when I'm feeling tall.
You May Be Interested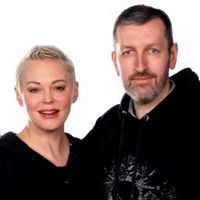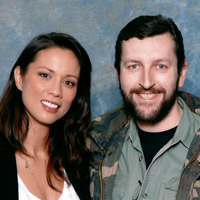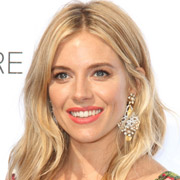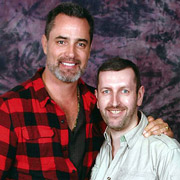 Add a Comment
34 comments
Average Guess (26 Votes)
5ft 9.42in (176.3cm)
Chris Junior Hernandez 1990
said on 21/Dec/20
Don't know why i always see her like solid 176cm not sure the fraction more. I did rule out closer to 178cm out of bed for her.
Mimi
said on 28/Aug/20
176cm at most
the name's Sam
said on 2/Jul/20
I would say 177 cm fits well to her she's a gorgeous woman but what a waste to her character in TMITHC
Nik Ashton
said on 7/May/20
She looks taller than Rob Paul and Nik Ashton!
Mimi
said on 21/Apr/20
Rob are seeing more 176cm on her? She does seem to be a strong 5ft9 but not enough to be even a weak 5ft10

Editor Rob
You might make a case that she is giving her height at 10am and by lunch may well be just over 5ft 9.
TheBat
said on 13/Dec/19
Yeah, Rachel's a solid 5'9.5".
Mimi
said on 12/Dec/19
Oops I forgot to include the link
Click Here
Mimi
said on 11/Dec/19
Rob I think she is 176cm at most. Here she is with Rose McGowan and Jason Momoa, she's got at least 2.5 inches more footwear than Momoa and is nearer to the camera but looks about 4 inches shorter than Momoa. What do you think of 5ft9.25 listing?
Canson
said on 9/Nov/19
When I first saw the name I thought that meant the sportscaster
Tunman
said on 9/Nov/19
Click Here
:
Actually more like 4" between her and Sharapova 5'9 flat is the worst arguable.
Too bad she and Kurkova were bending their knees with Sienna.I guess in some of these pics there is 1.5-2"difference when they stand quite correctly
Richard Toss
said on 31/Aug/18
@Jonathan
Sienna Miller is dwarfed by Tall Rachel Nichols. Look this:
Of course she dwarves her, she's got an easy 5 inches of platform heels.
Mimi
said on 12/Mar/18
Rob how much height difference you can see between her and Sharapova?
Click Here

Editor Rob
Could be closer to 5 inches, although it is very possible she's got half inch looser posture there.
Adam
said on 28/Dec/17
She looked strong 5'9 next to 5'11 Rebecca romijn...but nothing more.
Junior
said on 23/Aug/17
She mention: I'm almost 5'10"...on a good day...when I'm feeling tall.
Well this is not scientific at all. But she would clear 5'10 out of bed if she really was 5'9.5".
even
said on 22/Jul/17
just as she said .
D
said on 5/Dec/16
176 cm max
S.J.H
said on 20/Sep/16
Typical acting claiming of 1inch. Shes 5'9 at most and look 5'9
Jonathan
said on 9/Jan/15
Sienna Miller is dwarfed by tall Rachel Nichols. Look this:
Click Here
Click Here
Jonathan
said on 9/Jan/15
Sienna Miller is dwarfed by Tall Rachel Nichols. Look this:
Click Here
Click Here
Alex
said on 1/Aug/13
5'9.5 sounds right. Compare with Sharapova at the 2011 ESPY's who is a claimed 6'2, similar footwork.
Click Here
tony t.
said on 7/Jul/13
She's so hot and tall. I love tall women.
joak
said on 9/Jun/13
oh gawd.. new celebrity crush for me. such a gorgeous woman. she definitely towers above a lot of people. i think 5-9.5 is a good estimate.
Silent d
said on 7/Jan/12
176.5cm is just shy of 5 foot 10.
Bob
said on 9/Oct/11
1.75m or 1.76m
ANDREA[ITA]
said on 20/Sep/11
She looked around 10-11 cms, max 12 cms shorter than Maria Sharapova who is 187-188! I think she's min 175 max 177! With Ryan Mcpartlin, without heels, so about the same shoe advantage, she looked like 20 cms shorter! Dunno! She's for sure tall :)
LAN Jiao
said on 19/Sep/11
i never see this women 5ft10 or abit less. she quite alot less than 5ft10, 5ft8.5 could be her real height also 5ft8.25
Wide not tall
said on 28/Aug/11
I agree with K4. Nichols is more 5'8.5 than 5'9.5. Her frame makes her seem taller.
dmeyer
said on 7/Apr/11
she does look taller an 5 ft 8 garner i thaught neaerer 176cm but 5 ft 9.5 seems right
linke
said on 8/Mar/11
Rob,is 5'9.75 possible?In this interview she says
Yea, he's a large individual. I'm just shy of 5' 10" and I still felt dwarfed by him. My dad is 6' 6" but Jason is massive – which was nice because you could go anywhere with him and no one would screw with you, which is helpful since we were filming in Bulgaria.
Click Here
[Editor Rob: that is a good quote to add, 5ft 9.5 might still be 'just shy' but so could 5ft 9.75, moreso I guess.]
dmeyer
said on 13/Jul/08
defenetly close to 5 ft 10 on alias she is taller than garner and a bit taller than 5 ft 11 lumbly when in heels
Bengalltigerr
said on 29/Jan/08
She is a legitimate 5'9 you know it if you have seen P2.She is an absolute knockout but unfortunately I haven't seen any other movies of her.
Clifford
said on 27/Oct/07
She is quite tall, as you can see if you are ever lucky to get to view The Inside and see her walking with the others. But she is also highly proportional and seen by herself one doesn't really notice it. She is only "tall" because so many ladies are around 155-165 centimeters. Shhe is intelligent, nice and gorgeous!
Carey
said on 26/Nov/05
On an episode of her series The Inside (which I liked but no one else seemed to watch), she is asked her height and says 5'10.
[Editor Rob: yes, I can buy close to that...on Alias recently she has looked close to this mark...]
Gigy
said on 29/Sep/05
That could be true! There is a pic of her with Amy Acker who is 5´8/173, and Rachel is clearly taller, so she is either on the high end of 5´9 or even 5´10!