Rand Paul's Height
5ft 6 ¼ (168.3 cm)
American politician, who has served as a Senator in Kentucky. He once claimed to stand
"5 foot 8"
. President Trump once took a
swipe at his height
.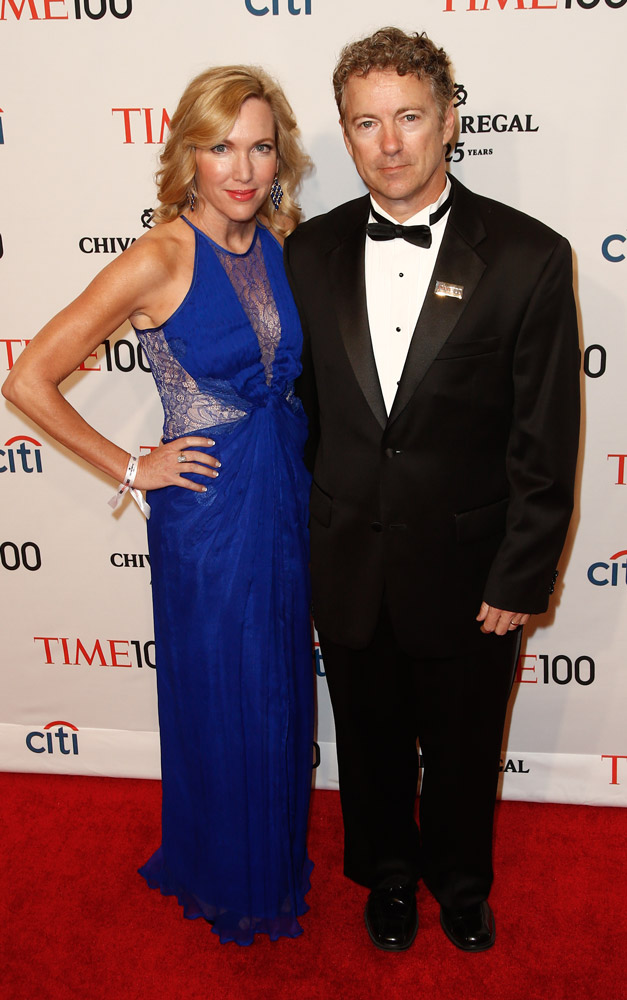 Photo by Debby Wong/BigStock.com
You May Be Interested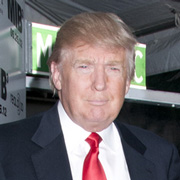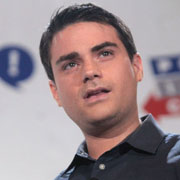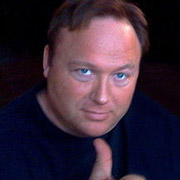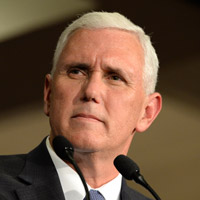 Add a Comment
34 comments
Average Guess (22 Votes)
5ft 6.33in (168.5cm)
Canson
said on 2/Aug/21
Well trump is taller by a mile but he lies
David Tang
said on 31/Jul/21
rob do you think the male senators are on average much taller than the average man in the us?. alot of them look 6'+

Editor Rob
I'm not as familiar with the Senate, but in positions of power, sometimes the average is higher.
David Tang
said on 22/Jul/21
5'6.5. rob how tall do you think the senator john thune is. google lists him at 6'4. but i think he looks to be a 6'3 guy. he didn't look more than 2.5 inches taller than trump with the same footwear.

Editor Rob
Thune did claim to be 6ft 4 and maybe has lost a little height and was nearer that
Rising174cm
said on 31/Dec/20
His father was at least close to 6' in the 70s, but can look no more than 5'10" now. Obviously quite a difference between father and son, but Rand's mother is on the short side for a woman.
vastlybetter566
said on 18/Dec/20
Only slightly short? A 5'8-5'9 range guy I might consider "slightly short". 5'6 is pretty short. Would you also consider a 6'2 guy to be only "slightly tall"?
Rand Paul is shorter than I expected. Especially with a father who was quite tall.
Nik
said on 19/Oct/19
He's only slightly short.
Rising - 174 cm
said on 2/Feb/18
@Rob: That's interesting. He probably was around it in shoes and at least in that 6' and change range in the morning. You can see quite a few photos with Ronald Reagan from the early 80's and they look close in height. There's also a photo of them from 1976, which includes a 13 year old Rand Paul, but Ron is slouching noticeably.
Rising - 174 cm
said on 31/Jan/18
As I've said before Rand got a page here, he's never been taller than 5'7", but considering he's worn cowboy boots and thick footwear, 5'6.5" is about right. His father would still clear 5'10" if the good doctor were to get on his stadiometer because while he looks great for 82, he's had a tendency to stoop for years so he's taller than he looks. In fact, he was closer to 5'11" as recent as his presidential runs and he could have been reasonably close to 6' as a young man, but his wife is quite short, which explains Rand's height.
@Alex: Yes, intellectually, Rand was the 6 footer and Trump the 5'6" man. In fact, Trump started with these swipes after Rand pointed out the absurdity of political debates devolving into insults over one's appearance so Trump just proved his point. He's actually resorted to them when Rand has embarrassed Trump over Trump's lack of knowledge such as when Trump started ranting about China when discussing the TPP and Rand reminded him China wasn't part of the TPP. It's actually a successful technique for Trump, he can get himself out of almost anything this way, but the irrelevant shots over height are just mean-spirited and it's ironic that going by Rob's listings, Rand exaggerates his height less than Trump does these days! I do feel compelled to point out that Rand was the one opposing torture and unlawful detainment while Trump was the loudest guy cheering for those policies so it seems like the taller man feels the need to compensate much more in this case.

Editor Rob
I didn't save the quote, but I am nearly certain very early in Ron Paul's career he came out with 6ft 1 as his height.
MJKoP
said on 12/Jan/18
Could've sworn his dad was the editor of this site.
Anonymous
said on 17/Nov/17
Lol. His face doesn't look like a face of a 5'6" guy. More like a face of 6ft guy.
Nik
said on 12/Nov/17
@ Sandy Cowell - Hi!
You know what mate, if all the other politicians are lying then they can get away with it and not incur a cost as a result of their dishonesty! I like how you mentioned about politicians sometimes being economical with the truth, it's your choice of words that is good but as we know being economical with the truth means one thing! What I am going to say now is not specific to any political party or any individual MP but I would like to see in politicians is total honesty in every way and the willingness to listen and act on what all sectors of our society want most, getting the maximum amount of respect possible from, and listening to, as many members of the public as possible is the way forward for every MP to be like, for me! I do not know much about Rand Paul to be honest and have nothing good nor bad to say about him in anyway, if I did have anything to say I wouldn't say it on here, which you haven't done either! I will say one thing though, he is a
height liar
! However most people do it, but a politician would command my respect more by telling the truth, however I am not saying that Rand Paul is not perfect in every other way! Rand Paul shouldn't worry about his height, like you said, there is nothing wrong in being a man of 5'6", or of any height for that matter! He should be proud of it but he must feel like saying something back to Donald Trump (6'0.25" - 6'0.5" ish! - who I have nothing good nor bad to say about either!) because that's what you naturally want to do if someone has a go at you, then it would descend into childish behaviour akin to a school playground!
Cheers Sandy!
Alex
said on 11/Nov/17
Gotta love how Trump's only ammunition against Rand Paul is Rand's shorter stature. What a bully. I'm about Rand Paul's height, at 16 and 5'6.5"ish, and I will admit, I almost claimed 5'8" on my drivers license, as I'm 5'7.25" in my shoes.
Powerhouse
said on 11/Nov/17
Good to see him get a listing here, I was as always curious. I knew 5'8 was out of the question and thought he was a 5'6 guy.
Sandy Cowell
said on 11/Nov/17
@ Nik - A politician being dishonest about his height is hardly going to hold him in good stead of he wants to succeed in his chosen career! Or perhaps people are so used to them being economical with the truth that one more lie isn't going to make any difference whatsoever! 👆
Enjoy your weekend Nik! 😉
EM
said on 9/Nov/17
5'6" - 5'6.5" range for Rand.
Paul
said on 9/Nov/17
I went to the 2:54 mark and it really doesn't show a lot because Pence is closer to the camera and they aren't exactly standing next to each other.

Editor Rob
I don't think 5ft 6 and change is out of the question for Rand, in fact he holds up not too badly with
Big Kane
MrFish
said on 9/Nov/17
Rob, please go to the 2:54 mark. There is no way that Vice President Pence is 3 inches taller than Rand Paul. It's 2 inches at most, either Pence is 173-4 or Paul is 170.
Click Here
Redwing
said on 9/Nov/17
Hey rob, sh*t sorry man; but wouldn't that make trump like 185 cm or taller? In that photo.

Editor Rob
he could be just under 6ft 1 there
Cameron
said on 8/Nov/17
No way he's 5'8", 5'9" Ted Cruz towers over him, Trump looks minimum 7 inches taller than him in most pics. 5'6" is spot on.
brandonknight
said on 8/Nov/17
Spot on. I remember some journalist saying she walked by him on a plane and was surprised by how short he was.
Ja
said on 8/Nov/17
Lindsey Graham is about 5'6 as well from my estimates. Claims 5'7
Nik
said on 8/Nov/17
@ Sandy Cowell - Hi!
I have seen 5'7" quotes and 5'8" quotes for Rand on the internet but our Rob has got right! It would be better for people in his position to tell the truth about their height!
Dingus
said on 8/Nov/17
He sometimes wears these cowboy boots to look taller. His claim is an exaggeration by 2.5-3.25 inches.
Redwing
said on 7/Nov/17
Hey rob, how many cm is that with trump? It looks like it's 7 inches.

Editor Rob
over 6 inches I'd have said, as much as a big 7? Possibly not far off it.
Jes
said on 7/Nov/17
WHAT?! I never knew he was that short. When he ran for president he looked average. I guess dressing well can change the way you look
Sandy Cowell
said on 7/Nov/17
@ Bobby - Yes, I'm sure the guy would feel blessed to be all of 5ft9! I feel for him; I am much the female equivilant! 😊
HonestSlovene
said on 7/Nov/17
I thought 5'7" but if he's only 5'6" then Farage can't be more than 5'8" since he's roughly 2 inches taller than him.
anon176
said on 7/Nov/17
Sorry but next to Trump and Farage he looks a decent 5ft 7.
mande2013
said on 7/Nov/17
While we're on the subject of short American politicians, how tall do we think Lindsey Graham is?

Editor Rob
I'm a bit unfamiliar with him.
Bobby
said on 7/Nov/17
@Sandy Cowell, because he's not particularly tall for a man, he's below average height. I'm sure this man would love to be 2 inches taller, and would consider himself blessed to even be 5'9.
Sandy Cowell
said on 7/Nov/17
If he's 5ft6, why doesn't he admit it? There's nothing wrong with being 5ft6! He doesn't have to pretend he is 5ft8, 'cos nobody will believe him! Rather be honest and people will be far more inclined to believe whatever else comes out of his mouth!
MrFish
said on 7/Nov/17
I think that, if you look at him next to Nigel Farage or
Ben Shapiro
, he looks more 5ft 6.5in. I'd say he's a bit over a flat 5ft 6in.
Paul
said on 7/Nov/17
He said on The View that "everybody that's 5-8 is 5-10, everybody that's 5-10 is 6 foot, and I'm 5-8". Maybe he's tacitly admitting he's 5'6 :p

Editor Rob
with
Trump
I wouldn't have thought he was under 5ft 6.