Randolph Scott's Height
6ft 2 ¼ (188.6 cm)
American actor, best remembered for roles in films such as Ride Lonesome, Ride the High County, Western Union, The Desperadoes, Seven Men From Now, Decision at Sundown, The Tall T, Buchanan Rides Alone, The Nevadan and My Favorite Wife. A 1994 biography described him as
"six foot three and a half"
.
I really enjoy the outdoor pictures. I seem more at home in an outdoors part. I guess I'm a little too bulky from drawing room dramas. I'm six feet, two, you know, and I need a lot of space for what I'm pleased to call my acting.
-- March 1933
You May Be Interested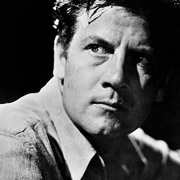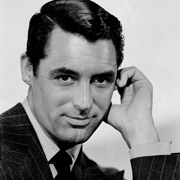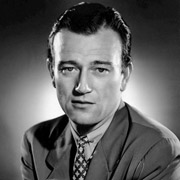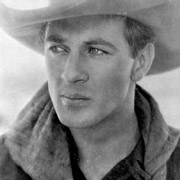 Add a Comment
65 comments
Average Guess (18 Votes)
6ft 2.13in (188.3cm)
Rampage(-_-_-)Clover
said on 14/Jul/20
This guy could look 6ft3 a lot
Rampage(-_-_-)Clover
said on 14/Jul/20
More than 1in on Grant in most photos.
Maybe the full 189cm Rob?

Editor Rob
189 could be argued for him, there would be actors that height who rounded to 6ft 2 than 3
Tall In The Saddle
said on 31/Oct/19
@Mon - I hear you. Keeping Scott at 6'2.25" would necessitate multiple downgrades for other actors.
In all truth, I think it is Scott who should be upgraded to somewhere between 6'3" and 6'4". I wasn't into westerns as a kid but my dad often noted that Scott was a big guy, suggesting 6'4". I don't know if he was listed as such back in the day but I could guess the estimate in part was drawn from how well he stacked up next to John Wayne among others - in normal shoes I only see about .5" between Scott and Wayne and sometimes they looked equal.
Just to cite a few other ref. points - Scott appeared to have about 1" on 6'2.75" listed Romero and at least 1" on 6'2" listed Lon Chaney Jr. Also 57 yo Scott only appeared a tad shorter than a peak Forrest Tucker (listed as a solid 6'4"). I know the rule of thumb seems to be that if an actor admits to a certain height we shouldn't afford them anything beyond their own admission - but sometimes they really do stand taller but for whatever reason understate their true height.
Mon
said on 11/Jun/19
Scott was lying for some reason of his own. If he was only 6'2''1/4, then John Wayne would have to be downgraded because there certainly was not one and a half inches between them. Cary Grant would also need to be be a flat six foot because Scott was at least two inches taller in their work out photos.
Chrysanthe
said on 18/May/19
His son Christopher mentioned in his book about his father that he was 6' 4"
Rampage(-_-_-)Clover
said on 2/Mar/19
Rob, is it possible that Randolph was like Brendan Fraser?
Claimed 6ft3½ and a 6ft2 flat but both seem equally unlikely.

Editor Rob
Sometimes people can forget or actually get measured at different heights. It is strange how both have made those claims.

With Fraser, did he lose height by age 50...
Tall In The Saddle
said on 24/Oct/18
I think Scott is perhaps being somewhat short changed here at 6'2.25". I see him at least 6'3" - equal to Cesar Romero and at least 2" above Grant, Flynn and Fonda. As to comparison with Wayne, there are a number of pics indicating Scott to be very close to the Duke's height - other shots again show Wayne to be curiously that much taller - too much so - which I would put down to Wayne likely "lifting" to ensure a clear edge over a nearly equally tall fellow actor. Otherwise, if this was Scott's true height then IMO there would be a number of actors that would have to be downgraded in relative accordance
Rampage(-_-_-)Clover
said on 16/Mar/18
Really think anywhere between 6ft2-3 is arguable for this guy. Was noticeably taller than 6ft1 range guys
Tall Sam
said on 16/Mar/18
I think 6'2.25" is an improvement but couldn't rule out 6'2.5", looks a 1.5 inch difference give or take with Cary Grant and as I said he's really similar to Joel McCrea and Cesar Romero.
Lkk
said on 15/Mar/18
Looks like a strong 6'2 in this picture beside Cary Grant
Click Here
Rampage(-_-_-)Clover
said on 15/Mar/18
He really could look like a 6ft3 dude at times but this is acceptable. Very rock solid 6ft2 guy at minimum
Tall Sam
said on 15/Mar/18
Good upgrade, thanks Rob.
Arch Stanton
said on 15/Mar/18
Remember in those days though saying 6 ft 3 or 6 ft 4 was seen as freaky, a guy like Scott would have rounded down. I can believe 6'2.5 though.
Arch Stanton
said on 15/Mar/18
Seems a bit low, he could look near 6'3 with Cary Grant.
Gonzalo
said on 15/Mar/18
It is true sometimes he doesn´t look over 1´88. But it is also true that he looks comfortably taller than 1`86-87 guys such as Errol Flynn and Lee Marvin. I think he needs an upgrade
Tall Sam
said on 14/Mar/18
w/ Ernest Borgnine & Lee Marvin:
Click Here
w/ John Payne:
Click Here
w/ John Wayne:
Click Here
w/ Cary Grant:
Click Here
w/ Jock Mahoney:
Click Here
w/ Cesar Romero:
Click Here
w/ Errol Flynn:
Click Here
I think a flat 6'2" is a little low though he's not someone who's as tall as 6'3" as I once thought. He's very similar height to Joel McCrea too, who you have at 6'2.5", and 6'2.75" listed Romero. Also, Scott looked around a strong inch (inch and a quarter to half perhaps) under 6'4" range guys like Wayne, Mahoney and Forrest Tucker. What do you think of a slight upgrade (6'2.25"-6'2.5" range?) for him Rob?
Rampage(-_-_-)Clover
said on 14/Mar/18
189cm at all possible, Rob?
Might've rounded down slightly

Editor Rob
It is possible a 1/4 inch or so above 6ft 2...he might have well been a guy who just flattened his claim, so maybe it's reasonable to give him it as he could look a strong 6ft 2 range.

I saw recently one from George Sanders, he too went with 6ft 2 flat! Although he generally seemed taller than that mark...
Gonzalo
said on 13/Mar/18
I saw him the other day in a film with César Romero and they both looked very similar in height. Hard to say who was taller. I think Scott will be better off listed at 1´89 or 1`90.
The movie was called Frontier Marshall
Click Here
Gonzalo
said on 2/Oct/17
If Scott was "just" 1´88 we need to downgrade Lee Marvin and John Wayne
mrbobh5344
said on 7/Jul/17
Have never thought Scott was really 6'3".. Tall, yes..... but not much over 6'1". And in later years his footwear always looked odd. I'm watching Western Union from 1940 today. Scott is about an inch taller than Robert Young (6')... and 'maybe' a smidgen taller than Dean Jagger (listed at 6'2")..... Everyone has modest footwear. Many, many scenes of the 3 in long shot. Beautiful color movie... Scott is young, maybe 40. Have read conflicted birthdates. I think scene after scene makes Scott look like he's right at 6'2"... give or take a fraction. 6'3" was really tall in 1940 and guys just stood out....... In this 'epic'... Scott is very handsome and though not the top listed star (Young)... he steals the movie..... But he only towers over the leading lady.... He was never taller than 6'2", if that.
James
said on 21/Feb/17
He was closer to 6'2".
Rampage(-_-_-)Clover
said on 17/Jan/17
6ft2½-3 range
Arch Stanton
said on 10/Jan/17
Looked 190cm, with Tyrone Power in Jesse James.
Rampage(-_-_-)Clover
said on 3/Nov/16
His claim might have been in shoes. A fraction under this at worst...
Rampage(-_-_-)Clover
said on 25/Jun/16
Saw him listed at 6ft2 also. I can buy this also.
Tom
said on 29/Apr/16
Scott was 6'2" in normal shoes. He probably had built up shoes for films. He was far too old for "Seven Men from Now", they should have cast Robert Mitchum.
Gonzalo
said on 27/Jan/16
I saw "Seven men from now" the other day and he looked a 4-5 cms taller than Lee Marvin. By that time Scott still looked in the 1`90 área. The film was excellent
Shadow2
said on 28/Aug/15
In "Carson City" Scott is wearing thick heeled cowboy boots to be mostly two inches taller than 6' 1.5" Richard Webb (in normal footwear) playing his brother. Scott was maximum 6' 2" barefoot.
Jake: 1.84 m- 1.85 m
said on 1/Feb/15
I'm a big fan of Randolph Scott in later Westerns. He appeared very tall in '7 Men from Now' near Lee Marvin.
Sam
said on 26/Nov/14
In a movie I just watched with Forrest Tucker, Tucker was just a smidge taller maybe by a half inch.
Bruno
said on 26/Oct/14
In Sante Fe, there is a wanted poster and his character is listed as 6'2''
Sam
said on 8/Oct/14
He can seem a bit taller in this shot (farther down the page) with Errol Flynn.
Click Here
Arch Stanton
said on 7/Oct/14
Looked 6'3" in Ride Lonesome.
Arch Stanton
said on 7/Oct/14
Rob can you update with a photo and American actor, best remembered for roles in films such as Ride Lonesome, Ride the High County, Western Union, The Desperadoes, Seven Men From Now, Decision at Sundown, The Tall T, Buchanan Rides Alone, The Nevadan and My Favorite Wife.
Sam
said on 18/Sep/14
Weird greenscreen-y shot, but I think he does look around 6'3" next to Lee Marvin here.
Click Here
However, I mentioned in the past in the movie Roberta, with the first pairing of Astaire/Rogers, Scott's character is described as 6'2".
mrbobh5344
said on 2/Mar/14
Noticeably shorter than Jock Mahoney and Forrest Tucker who made several films with him. He was a tad taller than Dean Jagger in Western Union, but I believe it was the boots he wore. He was noticeably shorter than Joel McCrea, also. Except for Jagger, the others were 6'4". I believe Scott was 6'3" with his boots on. I would accept that. Jagger was suppose to be 6'2". I put Scott in the 6'2"+ range. Great cowboy. One of the all time best.
John
said on 3/Jan/14
I've heard 6'2 1/2".
Alex (London)
said on 17/Nov/12
Randolph Scott said 6'3" on more than one occasion.
I believe for once a Hollywood actor is both honest and accurate.
Gonzalo
said on 28/Mar/11
He looked as tall as john Wayne in a couple of films they did together in the early forties. And In hangmen´s knot he looked more than an inch taller than Lee MArvin. Clearly in the 1´90 area.
Not the best pic to judge but Scott looks taller than Marvin in this one
Click Here
thebad7
said on 24/Feb/11
Underappreciated actor. His Westerns in the twilight of his career are his greatest achievements. Next to Joel McCrea in 1962's RIDE THE HIGH COUNTRY, he looks to be about the same as 6'3" McCrea or just a hair (hair = less than 1") shorter.
In the Kennedy/Boettischer films in the late '50s, he looks at the bare minimum 6'2". He was a very lean, but broadshouldered man. I recently watched him with Lee Marvin in SEVEN MEN FROM NOW. I believe that Lee Marvin, as a young man, was 6'2" tall, and in this picture, Scott looks to have roughly 1" on Marvin. 6'3" is probably accurate for Scott.
tb7
JILLY
said on 3/Feb/09
IN THE SPOILERS, WITH JOHN WAYNE THEY WERE PRETTY COMPARABLE IN HEIGHT...BOTH TALL LEAN MEN...I BELIEVE HE WAS 6'3"
Bob H.
said on 13/Aug/08
I'm mid 60's. Came from a tall family. No siblings. Dad was 6'4", Uncles 6'2" and 6'3". Grand mother was 6' even. Grew up very height conscious. I was 6'1 1/2" at 18. Have always exercised and watched weight. Never smoked and don't drink. Lead a clean and healthy lifestyle. In the morning I am 6'1". By bedtime I'm 6' 1/2". I have lost some height. Also, in my life I have observed that height is strictly a guy thing. Women always put personality and looks way ahead of anything else.... including a man's height. In my life I've lost more than a few women to shorter, better looking and more personable men.
Frank2
said on 11/Aug/08
It's possible he lost some height. It's normal with age and the taller people are, the more they tend to lose.
Ed T.
said on 10/Aug/08
Frank2, I can see 6'3" peak height, but couldn't Scott have lost a half inch or a full inch by the mid 1950's, as he was just about 60 years old then.
Frank2
said on 9/Aug/08
Scott was definitely 6'3". He was at least two inches taller than Cary Grant and some insist (not me) that Grant was 6'1".
Ed T.
said on 9/Aug/08
Bob H., I enjoy reading your comments. You always make good points and do not get wrapped up in "the larger than life syndrome" that some of the people who post on this Site seem to do. Although I suspect that you may be correct about Scott's height in real life, in the movie "Pittsburgh", he doesn't seem more than one inch ( maybe less than one inch)shorter than John Wayne. On the other hand, I have seen 7 Men From Now and didn't think that Scott was much taller than Lee Marvin, maybe one inch to 1.5 inches taller. But, as I believe Marvin to be 6'1" or a wee bit over in real life, I would agree that Scott was probably 6'2" or just over at the end of his career.
Bob H.
said on 8/Aug/08
In Western Union he appeared same height as Dean Jagger (6'2"). Was never really much taller than other cast members until the 50's. I think he started wearing lifts like Wayne. Towards late 50's and early 60's he started towering over guys like Richard Boone and Lee Marvin (Tall T and 7 Men From Now). Slender and broad shouldered. Had a tall look and with maybe a lift of an inch or so became the tall cowboy towards the end of his career. I think he was maybe 6'2" in real life.
Southern belle
said on 26/Jun/08
I can say he was tall and good-looking and nice and charming like a dozen other made over actors of that time but it won't do. I can only describe it by saying he had something so true so genuine in him and in his demeanor that is so rare, in any time. God bless him, wherever he is.
Anonymous
said on 9/Feb/08
i just saw "Pittsburgh" and Wayne had about 2cm on Scott,thats what, like 0.80",its just over 6'3",in cm i agree with the listing for 1.91 for Scott and 1.93 for Wayne.
sam
said on 18/Jul/07
Was described as "about 6'2"" in the film Roberta, but always looked more like the 6'3.5" listing.
Bob H.
said on 11/Aug/06
Scott was in several movies with 6'4" Forrest Tucker and 6'4" Jock Mahoney.
In all he was clearly about 2 inches shorter. An interesting thing to notice in Scott's movies is that he changes outfits often. Most westerns have the hero wearing the same clothes the entire film. Scott would change hats and outfits several times in a picture. To me it gave him a touch of class.
abazzio
said on 14/Jul/06
John Wayne and Scott were co-stars in the movie Pittsburgh and in most shots they appear to be virtually the same height, though to a discerning eye Wayne seems perhaps a half-inch taller. That would put Scott at 6'3.5". That fits with the observed 2 to 3 inch difference with Cary Grant, who is widely reported to have been 6'1".
Gonzalo
said on 18/Apr/06
I saw a movie with Marvin and Scott and Scott was taller. The movie was called Hangman's Knot. It was good. I like Scott; he did a bunch of great westerns
larry
said on 13/Apr/06
He was about 4 inches taller than Dana Andrews in a Civil War drama I saw on TCM last summer. Sorry, forgot the title. He was the same height as Lee Marvin in 2 movies together. 6'2" or 2.5" sounds right.
Frank2
said on 6/Apr/06
If that was the case, it just proves my point that Cary Grant was no more than 6' tall. I have many photos of him with Scott and in all of them Grant is considerably shorter by at least by two to three inches.
Scott was shorter than John Wayne:
Click Here
Grant and Scott:
Click Here
Throw me the ball:
Click Here
The dynamic duo by their pool:
Click Here
Babyboomer
said on 6/Apr/06
Saw an old Western called "Dodge" (not sure about the exact title). Scott played Wyatt Earp & there are two scenes with Lon Chaney Jr., nose to nose. I saw Mr. Chaney when he was fairly old and he was 6'2" then. He and Scott were the same height in that movie. Maybe they were BOTH 6'3" THEN? Or maybe Scott was really 6'2 or 2.5"?
Frank2
said on 31/Mar/06
Back then it left little doubt in the minds of their peers. Scott married one of the wealthiest heiresses in America when he latched onto Marion duPont Somerville in 1936. So did Cary when later in 1945 he wed Barbara Hutton. After that they refered to Hutton and Grant as "Cash and Cary." But shortly after Scott was married he'd still reportedly head for the beach home he shared with Cary for a little R & R. Both marriages didn't last that long, about three years each. Scott remarried as did Cary. In fact Cary was married five seperate times. Scott just twice. Rumor has it that when both men were in their early eighties they would meet at the Beverly Hills Hotel's famed Polo Lounge where the maitre d' reportedly saw the two men holding hands while seated next to each other in a darkend booth. But whatever they did in private they were true stars, not the untalented juveniles that populate the screen these days. Also for what's it's worth, both men fathered children. Cary had a daughter by actress Dyan Cannon and Scott had two children from his second wife, actress Patricia Stillman who he remained married to until his death in 1987 at the grand old age of 89. Grant died a year earlier at age 82.
J-Dog
said on 30/Mar/06
That picture of Cary and Scott still leaves doubts in people's mind? Hahahaha.
Gonzalo
said on 30/Mar/06
Scott was tall, at least 6`2. He was in a movie with Wayne and they both looked the same. However, there was this picture of Scott and Wayne with Marlene Dietrich and Wayne looks clearly taller.
In my favourite wife he doen´s look much taller than Cary Grant. Fran2 pictures aren`t truly reliable but maybe he knows if there was an old technique to make them look similar in height.
Scott and Grant lived together for a while and there were a lot of rumours about it. Scott married in 1939 and his marriage lasted until his death. We will never know if they were "brokeback mountainers", but is that important anyway?
Scott was an underrated actor
Frank2
said on 22/Mar/06
My lips are sealed!
Glenn
said on 21/Mar/06
Is there anyone you suspect hiding in the mountains past or present? I dont want us to get sued, but you do know the rumors of hollywoods #1 and the dance fever guy?
Frank2
said on 20/Mar/06
If Scott was 6'2" then Cary Grant wasn't 6'1", but just 6' even as I've said all along:
Click Here
And here:
Click Here
Cary and Scott lived together in Malibu:
Click Here
Were they "brokeback mountainers" or just platonic friends? The insiders in Hollywood used to refer to them as "a couple" so use you're own judgment.
[Editor Rob: I think it is possible he wasn't as tall as sometimes billed. Did he ever appear with Wayne?]
larry
said on 20/Mar/06
Scott was described as 6'2-3" in a couple of his movies. He looked a bit shorter than Joel Macrea (sp?) in RIDE THE HIGH COUNTRY. I would take 2-3" to be 2.5". :-)
Editor Rob
said on 17/Mar/06
Saw a 1978 Dallas Times article that described him as a
"Rangy 6ft 2 185 pounder"
Frank2
said on 15/Mar/06
Here's Scott not looking that much taller than 6'1" Basil Rathbone:
Click Here
And here's Rathbone with 5'5" Chalie Chaplin:
Click Here
Scott with 6'4" John Wayne and 5'5" Marlene Dietrich:
Click Here
Randolph Scott with 6'3" John Payne:
Click Here
I think Payne looks taller. What do you think? Here's another shot and Payne looks to be an inch or so taller:
Click Here
Here's Scott with 6'1" George MacCready:
Click Here
Here's 6'3" Payne with 6'2" Cesar Romero and 5'4" Alice Faye:
Click Here
I'd say that Scott was about 6'2 1/2" at best. He appeared to be about two and a half inches taller than Cary Grant who was 6'. Finally, here's Cesar in my favorite role of his:
Click Here
Jack Nicholson, eat your heart out! You couldn't outdo Cesar's take on my favorite Batman villian no matter how much you mugged and over-acted.