Raymond Burr's Height
6ft 1 ½ (186.7 cm)
Canadian-American actor, best remembered for roles in TV series such as Perry Mason and Ironside. In film he appeared in Raw Deal, A Place in the Sun, Crimes of Passion, The Blue Gardenia, Rear Window, Godzilla, King of Monsters and Airplane II. In 1959 he was described by a newspaper as
"Tall (six feet two and a half inches), solid (210 pounds)"
I weighed 330 pounds when I started, and [let's] face it - girls just don't go around batting their eyelashes at fat men. I got down to 180. I've gained 10 back. But I'm over 6 feet so that's all right.
-- Spokane Chronicle, 1951
You May Be Interested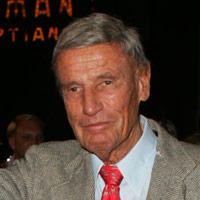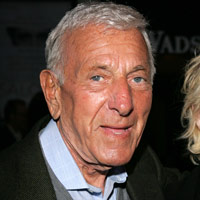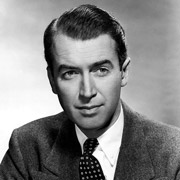 Add a Comment
53 comments
Average Guess (3 Votes)
6ft 1.08in (185.6cm)
greg lehmann
said on 19/Oct/18
Canada's greatest actor EVER! (That of course is a matter of opinion.) Only time Perry Mason lost ANYTHING during the 10 year Perry Mason run: a horse race in which he bet on Bright Magic and he limped home last because he was doped! (Shades of the 1968 Kentucky Derby on that one!) But how tall was Wesley Lau?
Horik
said on 7/Mar/18
Not a CHANCE Burr was 6'1". Peak was 6'. He's at least 3.5 inches shorter than William Hopper, who was likely between 6'3" and 6'4".
Danny ray
said on 4/Oct/17
Bull crap...210 lb @ 6ft 2in at his size??? He'd have to be at least 240l lb if he was over 6 ft. tall for his size...
Rampage(-_-_-)Clover
said on 18/Jul/17
189cm is probably a shoe measurement...
Rampage(-_-_-)Clover
said on 7/Sep/16
Rob, how likely is 188cm?

Editor Rob
to me, never seemed to give a 6ft 2 or taller impression, but more often 6ft 1-2 zone.
Rampage(-_-_-)Clover
said on 27/Apr/16
Taller than John Candy in this clip from Delirious (his last movie)
Click Here
Rampage(-_-_-)Clover
said on 17/Mar/16
Rob, could you add Lawrence Tierney?
Click Here
Click Here
Click Here
Mainly described as 6ft1 and that arrest sheet has him at 6ft2. I reckon he was 6ft1 range in his prime and had lost 2in by Reservoir Dogs.

Editor Rob
Rampage(-_-_-)Clover
said on 1/Mar/16
Looked 6ft2 in Ironside
Arch Stanton
said on 23/Jan/16
Rob, can you squeeze in Crimes of Passion and Please Murder Me?
Arch Stanton
said on 23/Jan/16
He can look close to 6'2 in some scenes with big Sterling but generally this does look spot on with him.
Arch Stanton
said on 23/Jan/16
Rob, can you squeeze in Crimes of Passion? Good call on 187, he looked exactly this with Sterling Hayden. Not just 6 ft as google thinks.
jessie
said on 5/Sep/15
I love Burr as Perry Mason. I'm also a fan of William Dewolfe Hopper who played Drake. Mason looks tall compared to Drake but he also looks wide. Burr's shoulders are huge. I was surprised to find out the Burr was gay and had a life-long lover. Not a bad thing. Just that he didn't seem that way to me.
Chuckie Cheese 2
said on 8/Apr/15
6'1 is believable. He weighed 340 pounds after his days in the Navy in 1946. He slimmed down to the mid or low 200 lb range for his best performance as Perry Mason, but then hit the $2.65 club in Ironside. Great actor!
Sam
said on 8/Jan/15
Good to see a picture as well. A great voice on this guy. He was very good as the milquetoast neighbor turned monster in Rear Window, he was actually pretty terrifying in the climax. When I watched it with my brother, he had to leave the room when Burr turns his evil gaze toward Stewart across the courtyard. I'd almost rather have Godzilla coming at me!
Sam
said on 5/Jan/15
Rob, could you beef up his credits "American actor best remembered for roles on TV in Perry Mason and Ironside and in films such as Raw Deal, A Place in the Sun, The Blue Gardenia, Rear Window, Godzilla, King of Monsters and Airplane II".
rickie
said on 2/Oct/14
Oh, I meant to add that Don Galloway was taller than 6'2".
rickie
said on 2/Oct/14
Hollywood bios not only added inches to some celebrities' heights, they also subtracted them as well.
Bill Hopper, Paul Drake on the Mason show, was much taller than the sometimes 6'2" or 6'3" he's often listed as. He's closer to 6'4 or even taller. Thus, you have to adjust Burr's height accordingly if you're going to contrast the heights of the two.
My husband is 6'2" and met Burr in Viet Nam. Says he was either the same height or that Burr could have been a smidgen taller.
Wishbone
said on 20/Jul/14
Canada's greatest actor! (Of course,it's just my opinion.) One cannot deny Raymond Burr as the DEFINITIVE Perry Mason,yet he was too forceful to be typecast just as Perry Mason. Raymond also scored great on Ironside,The Adventures Of Don Juan,Meet Danny Wilson,Godzilla,A Place In The Sun,and Rear Window,but even picking Burr's best movie is not easy,but he also did some westerns,but originally,he was going to be cast on Perry Mason as the victim! But my favorite Perry Mason star,shockingly,was "swing pitcher" Wesley Lau! (I even look a bit like Lau.) But Perry Mason lost some cases,but new evidence won him the cases. (The only real loss Perry suffered was when he bet on Bright Magic to win a big horse race,but he lost that race because he was doped! Shades of the 1968 Kentucky Derby scandal there!)
Bex
said on 5/Jun/14
He looks noticeably shorter than 6'2" Don Galloway during the Ironside day.
JM in San Diego
said on 11/Oct/13
I stood next to him in the mess hall at my Navy duty station during one of his tours for the USO to overseas bases. I was 6-foot one-and-a-half inches tall and well built. Mr. Burr seemed huge and I felt small. Obviously, there is no way to know if used lifts or had elevator shoes, etc. He did a lot for us servicemen and women.
Arch Stanton
said on 25/Jul/13
I'd say you have this spot on, he didn't quite look 6'2" next to Lansbury.
Arch Stanton
said on 24/Jul/13
Mmm looks more 6'1" actually next to a heeled Angela Lansbury who was around 5'8", only a few inches taller than her.
Arch Stanton
said on 24/Jul/13
Looks 6'2 and around 215 pounds I'd say in the film I've watching. Well-built man, broad shouldered with a big chest. Doesn't look 6'!! If he wasn't a full 6'2" he was very close.
Arch Stanton
said on 24/Jul/13
Watching Please Murder Me right now...
Dan
said on 10/Jun/13
Burr was 6'0" at best. Too many people are taller than him in the old Perry Masons...and not that many people in the business were over 6'1.5" William Hopper--listed as 6'3"--has a good 3.5" inches on him in the show. Jim Davis, who was 6'2" and guest starred in an episode--was easily two inches taller than Burr. Not a chance that Burr was 6"1.5'.
Sam
said on 26/Feb/13
In the right shoes, Burr could hit nearly 6'3", so it makes sense that he would look big in person. He was an all-around large dude.
Wrigleyfieldmike
said on 25/Feb/13
I rode an elevator with him in a hotel in Toronto in the 80's and recognized him right away. I'm 5' 11", but felt he was significantly taller than me. Perhaps it was just because he was so huge, 300 lbs.?
Dan
said on 16/Jan/13
"Paul Drake" on Perry Mason was always noticeably taller that Burr in all scenes, so much so if Burr was 6'2 or 3" then the Drake was very tall.
katherine
said on 5/Jan/13
I forgot to add that this was during his Ironside days. Also, he rarely stood erect, seemed to drop his neck a bit, perhaps because he was so much taller than those around him and it was easier to talk to them that way.
katherine
said on 5/Jan/13
I met him and stood next to him a very long time ago. I was/am 5'6" and was wearing approx. 3 inch heels and I'd say he was at least 6'2" based on my experience standing next to my husband who is 6 even.
Justin
said on 20/Aug/12
If you look it up on Google it says 6'0"
gregory lehmann
said on 5/Jul/11
A great actor. Looked more like 6'6",but he was big boned. Devestated when I learned about his 1993 kidney cancer death at 76,but life imitated art for Burr because he ended up in a wheelchair and on dialysis. Did a little directing,too,but never liked directing.
Shadow2
said on 14/Jun/11
Wesley Lau, who was in Perry Mason with 6'1" Raymond Burr and 6'3" William Hopper, was 6'2" max.
gregory lehmann
said on 17/May/11
I liked watching the "Perry Mason" episode "the Case Of the Golden Fraud" last October 8,but just like with the "Stoney Burke" episode I watched last December 18 before Joan took me to a play,it was laced with cough medicine commercials with women coughing,starting with a Vicks cough syrup "One for the throat,two for the chest" commercial with the coughing woman battling a bad head cold. Next was a Dristan cough syrup commercial with the coughing woman sick with the flu. She was placed under a "cough meter" to show how her flu aggravated her cough,then she stopped coughing after she took the Dristan cough syrup. Next was a Vicks Formula 44 commercial with this coughing woman sick with acute bronchitis,much like petite Joanie suffered from last winter. Last was a Benilyn cough syrup commercial with the coughing woman sick with the flu.She coughed the hardest,clear up to her throat and down to her chest. (She also had a very bad sore throat,aggravating her coughing spasms from her flu.) But once the women took their cough syrups,they calmed their coughing down. (This time out,the coughing women were all 5'3.")
gregory lehmann
said on 14/May/11
I liked Raymond Burr,even semi-idolizing him as a boy,but not as much as Merlin Olsen. Hard to believe,though,his first movie was "The Best Years Of Our Lives," but it was! And,in "The Case Of The Bullied Bowler," contrary to belief,even if Mike Connors was in it,Ray was,too,as the judge. When he succumbed in 1993 to kidney cancer at 76,his death flattened me,but he was a little taller,6'3",maybe,because Wesley Lau was 6'6". "The Case Of The Jilted Jockey" is my favorite "Perry Mason" episode,even though there are some parrallels to the 1968 Kentucky Derby with this episode,since horse race doping is the theme.
U02
said on 8/Dec/10
Paul Drake was played by William Hopper, who was 6 ft 3.
There is at least a 2-3 inch difference between Hopper and Burr. So I would put Raymond Burr at 6 ft 0, maybe 6 ft 1 tops.
Shadow2
said on 31/Oct/10
Sorry Mark, no way close to 300 pound 6'1" Burr could have dropped to 5'7". Even James Garner and Charlton Heston never lost that much height (i.e. 6 inches). Sly was never tall to begin with, Burr was.
Hugh
said on 7/Feb/09
6ft2 in his prime.
Anonymous
said on 4/Dec/07
Anyone know how tall Don Galloway from Ironside is? There's an early episode from that series that shows Burr and Galloway standing side by side (it's a flashback before the character was shot) and Galloway is perhaps 2 inches taller.
Burr looks to be about 6' during the Ironside years and perhaps an inch taller during the Mason years.
sandee
said on 25/Oct/07
I used to work in Burbank... a lot of people worked on TV/Movie Sets... I always thought the the old Perry Masons must have been a great place to work... lots of cast members and lots of support staff... still my favorit show
Anonymous
said on 10/Aug/07
Stood next to Raymond Burr in 1969, the second year of Ironside. I was (and still am) a 5'6" woman, and I had on 2 inch heels that day. He was easily 6'2" based on how much taller he was than I and based on how tall he seemed to me in comparison to my boyfriend at the time who stood 6' even. Notice in old Mason series he often drops head, appearing shorter sometimes. His broadmess also makes him on tv appear shorter. Bill Hopper, Paul Drake, was at least 6'4". Magazine artilces I had read before I met him stated he ws 6'2" and some said 6"2'1/2. I purposely tried to gauge the accuracy of that when I saw him, and I'd say it is right on. David Odgen Stiers is almost 6'5' I believe, maybe a little shorter.
Roy's Nephew
said on 25/Jul/06
Tall bald guy from "MASH" -- David Ogden Stiers? And regarding Burr in the wheelchair -- more than one person who interviewed him on the set reported being amazed at how lightly Burr leapt out of the chair when a scene was finished.
Mr. R
said on 6/Jun/06
One last Hopper tidbit: He was the son of gossip columnist Hedda Hopper.
Frank2
said on 6/Jun/06
Bill Hopper was about 6'3". He's the same actor who played Natalie Wood's father in Rebel Without a Cause, the one who refused to kiss her once she became an adult. Father or no father, I'd have had no trouble myself.
Paul
said on 6/Jun/06
William Hopper was Burr's sidekick. He was actually at least 2 inches taller. This is quite noticable whenever they're standing close together. I'm guessing Hopper was in the 6'3" range.
Trivia on Hopper: he was the male co-star in Ronald Reagan's first movie (Love is On the Air). He appears to have a couple of inches on Reagan also.
Larry
said on 6/Jun/06
They show Perry Mason reruns on a cable channel here. I was noticing that the actor that played Mason's detective (Hopper???) was about 1/2 - 1" taller. Wish I could remember this guy's name???! He has premature gray hair in the series.
Frank2
said on 24/Mar/06
Each time I saw Burr at Universal he looked 6' or slightly over so 6'2" could be dead-on accurate when he was younger. He must have weighed well over 300 lbs when I saw him. I think the reason they wrote his character for Ironside as a paraplegic was to allow Burr to remain seated. Carrying around that much weight is not fun. And it most likely caused him to shrink somewhat over the years.
Editor Rob
said on 23/Mar/06

A Man Whose Name was John.
Saw a book which described Burr as "6ft 2", also mentioned that Burr had special shoes made that on the outside appeared normal, but his feet were in fact basically on the ground. Another actor Galloway had his shoes 'built up' so he'd look bigger than the stooping Burr (he was playing the Pope).
Paul
said on 15/Mar/06
I wonder if Frank2 has any first hand knowledge of Burr's height? He had lost some height by the 1980s but still looked tallish. I saw a publicity photo of him and Ron Glass on ebay where he was noticably taller than Glass (who's listed at 5'11" on this site).
Mikex
said on 2/Jan/06
Apologies Perry Mason not Ironside. I remeber him being dwarfed by one of the guys off Mash in Perry Mason (please ignore last comment ed). The big bald fellow who was sort of replaced Frank Burns.
Paul
said on 2/Jan/06
I put this in another thread, but a visual observation by another person made circa 1970 put him around 6'2". From TV he looks perhaps an inch or so shorter, but he also surrounded himself with very tall co-stars which makes comparisons difficult. William Hopper and Richard Anderson (from PM) were both around 6'4" and Burr was not as tall as either. Don Galloway from Ironside was also very tall.
What made Burr seem larger than life was his frame. Even before he gained a lot of weight he was impressively built. TV Land ran an episode of his appearance on the Flip Wilson Show awhile back where he appeared in a sketch with the dimunitive Wilson and Ruth Gordon. He looked like a giant, but that's because the others were puny in comparison.
Tubbs
said on 2/Jan/06
He wasn't even 4ft in Ironside!

Editor Rob
I mean 60's perry mason ;)
Mikex
said on 2/Jan/06
I've seen Raymond Burr stated as big as 6'5''. Must admit I was sceptical when I watched Ironside.

Editor Rob
I can buy 6ft 2 in Ironside maybe...