Ricardo Montalban's Height
5ft 10 ½ (179.1 cm)
Mexican actor best remembered for roles in films such as Star Trek II: The Wrath of Khan, The Naked Gun, the Spy Kids series, Escape from the Planet of the Apes, Mystery Street, Fiesta, Sayonara, Life in the Balance, Across the Wide Missouri, My Man and I and The Singing Nun
You May Be Interested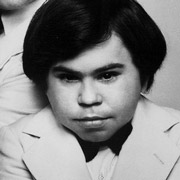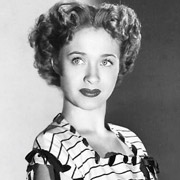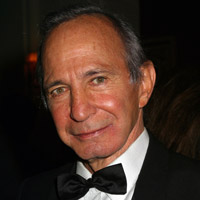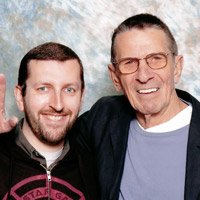 Add a Comment
41 comments
Average Guess (3 Votes)
5ft 11.33in (181.2cm)
Ian C.
said on 14/Sep/20
Taller than Herve Villechaize. But not that tall. Go to YouTube and see him in a scene called "Sister Adele,"from the movie The Singing Nun. He's not standing at full height, but some of the nuns in the scene look as tall or taller than he is.
Rampage(-_-_-)Clover
said on 10/Sep/17
Arch, weren't you arguing 184cm for this guy in earlier posts?
Arch Stanton
said on 10/Sep/17
He definitely looked too small in frame in that film to have been 5 ft 11-6 ft, a good film to judge really because he was sometimes barefoot/boxing boots and he could look as low as 177 at times! 5'10 range seems safer, Powell could look strong 5'11 weak 6 ft in comparison and I don't have him down as a lift wearer.
Editor Rob: had a quick look at Ricardo with Shatner in the episode of Star Trek, I think 5ft 11 is probably a bit too much there too.
Arch Stanton
said on 10/Sep/17
Yes I don't want to link that putlocker site here, but 1 hr 24 - 28 at the end of Right Cross you can see that Powell is definitely taller, in some scenes it looked like
Click Here
but maybe Powell has a bit of advantage over his boxing boots. At the end they're both in dress shoes and Powell still looked taller. Catching Montalban in an early film, shorter than I thought and he could look later on, perhaps he was a guy who wore lifts at times to look closer to 6ft, not impossible.
Arch Stanton
said on 9/Sep/17
You know, 5 ft 11 is very questionable with Dick Powell. In boxing boots in one scene Montalban looked about 1.5 inches shorter than Powell in shoes. Both in dress shoes near the end of the film 5'10.75 listed Powell looked a good inch taller. If anything Montalaban looked nearer 177cm which is odd unless Powell was wearing lifts or more like 6 ft.
Editor Rob: maybe Powell deserves 5ft 11 range and Montalban nearer 5ft 10 range.
Arch Stanton
said on 9/Sep/17
Had a good look at him with Dick Powell in Right Cross, he'd have been about 30 at the time and he was definitely not 6 ft, in fact Powell could edge him out at times and Rob has him at 5'10.75.
Jug
said on 11/Jul/17
I really think he was 6 feet at peak.
Kim
said on 27/May/17
Was he 5ft 11", or 6ft tall? I've seen both hgts listed.
Arch Stanton
said on 16/Mar/17
Yeah, seeing him with a heeled Shirley Maclaine in Sweet Charity he looked more this and not 6ft. There's still a chance of 5'11.5 in his 20s and 30s though.
Editor Rob: Ricardo had a great screen presence. Sometimes a voice and way of speaking can add another few layers to an actor's repertoire.
josh jeffords
said on 4/Nov/16
Billed at 6 ft to be honest i forgot he was kahn looked around 5 11.5 to 6 in that but who knows.
Haha and he was kinda buffed up for it too gotta re watch that now.
Arch Stanton
said on 28/May/16
Mmm maybe 5 ft 11 is OK seeing him with Anne Bancroft in heels (not much shorter)
Arch Stanton
said on 28/May/16
Rob are you sure on just 180? Looked taller to me, perhaps 5'11.5 would be OK or do you have a quote or directory listing at 5 ft 11 flat?
Arch Stanton
said on 28/May/16
Updated... Rob can you update with a photo and films Star Trek II: The Wrath of Khan, The Naked Gun, the Spy Kids series, Escape from the Planet of the Apes, Mystery Street, Fiesta, Life in the Balance, Across the Wide Missouri, My Man and I and The Singing Nun and TV series Fantasy Island, The Colbys, How the West Was Won and Dr. Kildare. Could pass for near 6 ft in the 1950s you know. Wonderful voice and charisma.
Editor Rob: he certainly had a memorable look and voice to him.
He could pass for nearly 6ft in Wrath of Khan.
diavolo
said on 8/Nov/15
gsbr: Look for different scenes in the episode. Their footwear is clearly visible, and reveals that the customers gave Shatner a very large advantage. Shatner is wearing boots with large Cuban heels (plus lifts), while Montalban is wearing almost flat boots. That's how 5'8" Shatner and 5'11" Montalban looked almost the same height.
Shadow2
said on 9/Jun/15
In his MGM movies early in his career, Ricardo seemed about 5' 11". In his later work (e.g. "Fantasy Island", "Naked Gun", etc.) he may have used appropriate footwear to appear the magic "six foot".
richinkle
said on 4/Jun/15
Montalban costarred with Lucille Ball in a 1972 episode of Here's Lucy, when Ball was about 61, and Montalban about 52 years old.
With about 1/2" heel advantage, 5'-7"+ Lucille Ball was less than 3" shorter, possibly 2 1/2".
I think Montalban may have been nearly 5'-11", but probably closer to 5'-10 1/2"at this time.
David
said on 9/Sep/14
I'd say 5ft 9.
gsbr
said on 5/Jan/14
Click Here
He doesn't look much taller than William Shatner here. But to be fair, we can't see their footwear and the ground level.
Lorne
said on 24/Oct/13
I agree, Montalban looks round 6ft!
Arch Stanton
said on 26/Apr/13
Montalban was 5 years older than Leslie Nielsen. born 1920, Nielsen 1925. I find it hard to believe Montalban was shorter than a peak Nielsen, I think they'd have been similar, at least 6' flat, weak 6'1".
Arch Stanton
said on 26/Apr/13
C'mon Rob this guy was clearly not shorter than Leslie Nielsen in Naked Gun, if anything he looked an inch taller. I think he was clearly 6'0 peak, maybe even 184. Why the 5'11 listing? I think its understated.
Michael Voisinet
said on 26/Jan/13
Christopher Hewitt was 6'3'' tall when he costarred with Ricardo Montalban on Fantasy Island. He was 3'' taller than Montalban. 6' was a more accurate depiction of Montalban's height.
ghp95134
said on 22/Sep/11
In 1972 Ricardo Montalban visited the set of our play, "The Dog in the Manger" in Saint Augustine, FL. Richard Boone (Paladin) was our drama instructor (Flagler College), and Mr. Montalban was his friend. I am 5'5" tall and Ricardo was about my height -- I clearly remember thinking "holy cow! he's the same size as me!" We all expected him to be as tall as Boone. Bill Tuttle was also Boone's friend; Bill did our makeup.
L
said on 25/Jul/11
I stood on the Fantasy Island set near him several times in the late 70s. Yes, he was a direct type of guy. He was always very nice. I have to say that he had a leg shorter than the other. It seemed that way. He was about 5'8". Whcih was fine because he stood tall and his presence made him seem 6 feet.
When I was there the guy who played Tatoo wasn't a problem. But later on, rumors of carrying guns, swearing, you bet that Ricardo must have spoken to Spelling about that. Ricardo was a real gentelman.
M2
said on 20/Apr/09
I worked with Montalban in the 1970s, and would agree with 5'11" estimate, but I noticed that he had amazing posture and could make himself seem even larger than he was. Perhaps it was to compensate for his leg problem, but he had a way of occupying space that was startling. He really drove a Cordoba (the car for which he was then the spokesman) and he called everyone "Amigo" and meant it. He was a very warm, very talented, very fine man.
Doug
said on 7/Apr/09
Only heard recently about his death, he was indeed a fine suave actor. He was definately 6' though in his prime, even in the late 80s I thought he seemd to have an inch on Leslie Nielsen (Frank Drebin and Vincent Ludwig) heeehe LOL. Nielsen himself was supposed to be 6 foot, but he always looked 5'11" max to me. I think Montalban was 6' at peak.
Patrick
said on 22/Jan/09
RIP Ricardo, you were a fine and stylish actor if any!
pete
said on 16/Jan/09
RIP Ricardo
guyfrommars
said on 15/Dec/08
Montalban seems roughtly the same height as Shatner in "Space Seed". In close-ups (especially in the fight scene in engineering) you can see that The Shat is wearing much higher heels (ca. 6 cm) than Montalban (2-3 cm?) and probably has a nice pair of lifts. This would make both of them ca. 182-183 cm tall.
Click Here
They don't meet face-to-face in "The Wrath of Khan" so we can't compare their heights there. Shatner also has a passive pair of boots in that movie. Although Captain Kirk seems to have shrunken a lot in the movies (especially in the later ones) as Shatner probably discontinued to use lifts.
Adam Brennon
said on 5/Nov/07
Khan Nonnien Singh was marginally taller than James Tiberious Kirk in 'Space Speed' and 'The Wrath of Khan'.
Frank2
said on 18/Apr/06
Ed Sullivan looking short next to this navel officer:
Click Here
Sullivan with The Beatles:
Click Here
And here:
Click Here
Ed with The Lettermen:
Click Here
Sullivan and Sonny James:
Click Here
Anyone know how tall he was?
He has to be quite tall since her he is with Jim Neighbors who's about 6'1":
Click Here
Sullivan and 5'9" Trini Lopez:
Click Here
Sullivan with Terry Furlong and The Grass Roots:
Click Here
Frank2
said on 17/Apr/06
Now that I'm fully retired, I time to surf the net and find a lot of great photos. There are some tricks to finding them properly.
When Power did The Sun Also Rises and had scenes early on with 6' Henry Daniell, Power was about an inch shorter. I noticed the same difference in the film Witness For the Prosecution. When Daniell appeared with Cary Grant in Holiday he was Grant's height.
Seeing how actors appear with each other is one way I base my conclusions how tall they are. I never take anything printed officially as being authentic. I leaned that after working in the biz for nearly forty years and seeing how so many actors and actresses were shorter than their officially listed heights showed them to be. I always read that Bill Holden was 6' then when I met him circa late 1970's he was 5'10". But that was after he had lost about an inch. Now one actor I met who hadn't lost a centimeter in height was Ray Milland. The wife and I ran into him in the The Royal Hawaiin Hotel restaurant and he was still 6'1". That was after he had been diagnosed with terminal cancer. He looked awful, but was still quite tall. Jimmy Stewart never seemed to lose his height. The last time I spoke with him which was at The Golden Boot Awards he was still 6'3" and that was when he was entering his last decade. I believe he died at age 89. But poor Bob Hope shrank like almost no other actor I saw over the years. He went from being 5'10" to under 5'7". Now here's something that blew me away. The other night TCM ran some clips of oldtime stars and showed Hope standing with 6' Lionel Stander and the two were exactly the same height. Only they never showed their feet so it's possible that Hope was standing on a platform. I'm sure that Hope wasn't six feet. He never was close to being as tall as any actor who was that height in any of his films. And going back to the 1940's, he and my dad were almost the same height. I met Stander shortly before he died and he was still an inch taller than me and if you watch any of the Hart to Hart TV shows, Stander is about an inch taller than 5'11" Bob Wagner. When I saw Stander he was looking for anyone who had a match to lite his cigarette. He died of lung cancer.
Tiger
said on 17/Apr/06
Woops! I meant to say that in ONE of the three photos with Flynn, Lukas appears shorter. How do you explain the other 2 where they look the same height? Sorry !
Tiger
said on 17/Apr/06
Frank2: not saying that he is, but in the Ameche and Rathbone photos, Power looks a good 5-11 1/2 or 6 feet. In the Grant photo (IF Grant is 6-0), Power looks 5-11 or even 5-11 1/2. Those are great photos. Where do you find all of these great photos?
Frank2
said on 17/Apr/06
Power with Sig Ruman who the IMDb lists as being 6', but who I feel was really closer to being 5'10":
Click Here
Ruman was slightly shorter than 5'11" Bill Holden in Stalag 17.
Power with 5'10" Don Ameche:
Click Here
Ty looks to be at least an inch taller than Ameche.
Power with 6'1" Basil Rathbone:
Click Here
With 5'10" Marc Lawrence:
Click Here
In Diplomatic Courier, Power was the same height as 6' Stephen McNally. In Split Second, McNally was the same height as 6' Richard Egan and two inches shorter than 6'2" Keith Andes.
Here's Power with Cary Grant:
Click Here
The photo is slightly angled so by correcting it I see Power being almost as tall as 6' Grant. And Power doesn't appear to be wearing lifts. Power was the same height as Hugh Marlowe in Rawhide. Marlowe was a solid 6' and was the same height as Cary Grant in Monkey Business and was taller by at least an inch than 5'11" Clifton Webb in Mr. Belvedere Rings the Bell.
Power with 6'1" Marty Milner:
Click Here
In The Long Gray Line, Power wasn't that much shorter than Ward Bond who the IMDb lists as being 6'3" but I'm sure was shorter. He was more than two inches shorter than John Wayne in every film they appeared in.
Bond next to a standing 6'3" Jim Davis (left)and 6'1" Wendell Corey (center):
Click Here
Bond with The Duke:
Click Here
Bond with Wayne:
Click Here
Frank2
said on 17/Apr/06
Sullivan always looked about 5'7" to me but his official height was listed at 5'8". I never met him so I just had to guess by seeing him with various celebrities. I went with his official height for that last comment. I have a shot of Tyrone Power with Sullivan and Ty is five inches taller! Go figure! Power was supposed to be just 5'10".
Tiger
said on 17/Apr/06
Frank2: just a question and nothing more! On the Lewis page you stated Ed Sullivan's height as 5-7 (photo with Crosby) and here you state Sullivan's height as 5-8 (photo with Robinson). Is there one that you lean toward? IMDB lists Sullivan's height at 5-7 1/2 and a reference I have called 'Hooray for Hollywood' states Sullivan's height as 5-8. What should we go with?
Frank2
said on 17/Apr/06
In Ricardo's case, he looked to have lifts inside as well as one heel that was about two inches high while the other was the normal one inch variety. I hope that makes it clearer.
Frank2
said on 17/Apr/06
In this shot, Ricardo is Shatner's height:
Click Here
But we all know that Shatner wore lifts.
Ricardo with 5'4.5" Eddie Robinson:
Click Here
Robinson with 5'6" Alan Ladd and 5'6" Jack L. Warner:
Click Here
Eddie with 5'8" Ed Sullivan:
Click Here
Eddie with 6'3" Fred MacMurray:
Click Here
Take a look how short Robinson is next to these famous people:
Click Here
In the back row are 6'3" Jimmy Stewart, 5'10" Richard Widmark and 6'2" Cesar Romero. I mean, look how tall George Burns is next to Robinson! And Burns was a little guy!
Eddie with 5'9" Tom Smothers:
Click Here
I used to see Tom at a southern California hi-fi/stereo store that a friend of mine worked at. Each time Tommie had a new girl friend he's take her to the store and buy her an expensive stereo system. I saw him there with at least five woman in less than six months. Busy guy! And all were gorgeous!
Ricardo and 6'2' Vittorio Gassman:
Click Here
That's Shelley Winters in the photo who was married to Gassman at the time.
With 5'10" Gilbert Roland:
Click Here
The IMDb lists Roland at six feet. Nonsense. He was an inch shorter than 5'11" Bob Wagner in Beneath the Twelve Mile Reef. Who does their research? Bozo the Clown?
Glenn
said on 16/Apr/06
Frank,with all due respect,I and at least one other noticed you seem to be confused as to what lifts are.lifts are inside a shoe,not outside as in a heel.
Frank2
said on 16/Apr/06
I first met Ricardo back in the 1970's at what was then called The Burbank Studios (now back to being Warner Brothers) when he was starring in Fantasy Island. I stood next to him in the studio commissary and we spoke. He was my height, but I did notice he wore shoes that looked to be lifts. One heel was higher than another which I believe was to compensate for a shorter leg. Ricardo had a terrible accident while riding a horse and ended up with serious back trouble. He was in constant pain until he finally had a major back operation about five years ago. I would see him at Nosotros when they had their black tie benefit parties and after the operation he was using a walker and later was in a wheelchair. I only hope the operation ended his pain. He's a wonderful man, one of the nicest people imaginable. And once again, do not use the IMDb as a reliable source for heights.
[Editor Rob: yeah, a shame to see him in wheelchair in his latter years]