Jane Powell's Height
4ft 11 ½ (151.1 cm)
American actress, best known for roles in films such as Seven Brides for Seven Brothers , Two Weeks with Love, Royal Wedding and A Date with Judy. During her career she has been described as short as 4ft 11 and as tall as 5ft 1 and 1/4 with her weight as 92 pounds. In a 1968 article, she herself said
"I'm almost 5-2."
Her measurements were 34-23-34.
In most of my pictures I had to stand on a wooden box for closeups with the male lead, otherwise I'd strain my neck looking up at him.
Walter Pidgeon played my father three times, and he's about 6-feet 4-inches tall. The poor man was forced to sit down in almost all of the scenes we had together...My height - or lack of it - kept me busy playing little girl roles long after I'd outgrown them in every other way.
I pile my hair on top of my head, which adds about two inches. And then i wear 3 ½ inch heels on my shoes. By the time I'm dressed I can measure up to five foot, seven inches, which isn't so bad.
-- 1959
You May Be Interested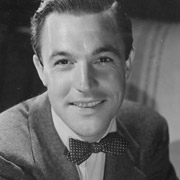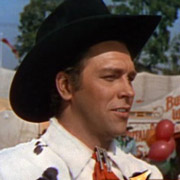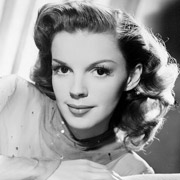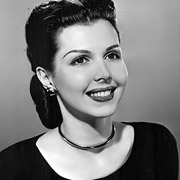 Add a Comment
10 comments
Average Guess (2 Votes)
4ft 10.75in (149.2cm)
Littlelee168cm
said on 8/Dec/18
There's a photo of her back to back with a boxer called buddy baer where she was several inches below his shoulders how tall would you reckon he was Rob? He's listed 6ft 6.5 but could he have been a bit shorter than that?

Editor Rob
This is the photo
Click Here
. Yeah he didn't look quite as tall, maybe 6ft 5...he is older then.
greg lehmann
said on 25/Oct/18
The smallest of all the MGM "glamour queens" of their glory days of their great musicals,4'10" Jane Powell brings up vital points here regarding being under 5'tall. One big problem with very petite women when they're carrying their future babies is that often look like "overstuffed meatballs" (Snagglepuss The Roaring Lion 1960) because weight gains are much more noticeable on very small pregnant women. Secondly like 5'1" Joyce Bulifant pointed out when petite women gain wait any weight gains they endure make them out like Woody Woodpecker's Wally Walrus character! And buying comfortable fitting clothes is MURDER on very small women especially buying shoes. Take my 5' friend Annette for example. She has very small feet and Cupcake once told me shoe stores are very reluctant to carry shoes in very small sizes. (Annette's a Size 4 in shoes.) This makes it very tricky for sweet Annette to especially find dressy shoes in her Size 4. And tricky too with very small women like my 4'10" friend Joanie is clerks don't treat petite women like they're ladies and like 5' Cathy Rigby once pointed out on a Dec.18 1984 Alive And Well petite size fashion show on a petite woman dressing for a wedding or a formal gala produces "glaring" weaknesses,like my 5' Trade Winds friend wanting to wear something colorful for a gala like Access Abilities will have on November 16 and somebody will pressure "Sugar Bear" Alice to pile on accessories to make everybody look at Alice solely through her accessories or splash herself in makeup what the very hot lights would smother,or like my 4'11" Trade Winds friend Hayley deliberately underdress herself so that when much taller women arrive for the formal event she turns into a "wallflower" because she feels "squashed" in front of very tall people. But I never saw that with 4'10" Jane. She was smoothly proportioned and generally didn't have many huge fashion issues like many petite women do. Love you Jane!
Wishbone
said on 8/Aug/14
One of the reasons around Christmastime four years ago 5'7" Joan White and I went to see the play Seven Brides For Seven Brothers is due to loving tiny Jane Powell like we do. She may be very small,but 4'11" Jane is so pretty,even today! Seven Brides For Seven Brothers is Jane at her best! She was great,too,in Royal Wedding,with Fred Astaire dancing on the ceiling and dancing with a hat rack! Then in the first That's Entertainment! Jane,who with 5'1" Debbie Reynolds and 5'3" Liza Minnelli,are the only three survivors from this MGM "Borgasmord" of their great and greatest musicals,of which I happily all 4 parts on DVD,gently described how Gene Kelly danced in Anchors Aweigh with Jerry The Mouse of Tom And Jerry fame. Sweet magic! So too is Jane. She can look beautiful in long,flowing gons or in pants,like she wore at the petite size fashion show I saw Jane did in 1984 just because I needed new shoes! And Jane used all petite women in her fashion show,because she had just brought out a petite size clothing line using her loverly name. Jane just spreads tender love in all she does! And she even sang for me at the fashion show,just like 5' Patty Duke did when I saw her.Jane is sweet from face to toes and is happy to be what she is! Love you,Jane!
Greg Lehmann
said on 20/Jun/14
Jane Powell,Cathy Rigby,and Debbie Boone are the few "goody two shoes" still left what have always had nice things said about them.Jane is very small,but she's Cathy Rigby's size,although Cathy is 4'11. Unlike Cathy or Patty Duke,I never really wanted to see Jane,but just after the Detroit Tigers snatched the 1984 World Series,one day,I knew I needed new shoes. So I hopped over to Golf Mill Shopping Center in Niles to get the shoes,which I did,but I bumped into Jane and decided,after my 5' friend Doreen squealed about a petite size clothing line Jane had just brought out,"Let me see petite Jane to see this clothing line. I'm sure I'll talk to Jane about it." With love,Jane wanted me to see her model this Jane Powell Petite clothing line. I did,and Jane and her petite sweethearts showed me even small women can model! And I love Jane's MGM musicals she did. Jane's tender loving proof small women are just as pretty as their tall sisters!
Arch Stanton
said on 3/Jun/14
Thanks Sue. Yeah that's pretty much what I guessed, 3.5 inches at the very most.
littlesue
said on 2/Jun/14
I have some pics of Jane and Liz on a beach but it won't let me post them, Liz looks about 3 inches taller so if we agree she is 5ft 2.5 max Jane around 4ft 11 and a bit, she seems taller than me though at 4ft 10 3/4 but that could be because she has a tiny doll like build whereas I was always more bigger bonned and plumper
Arch Stanton
said on 2/Jun/14
In pausing one scene I think it was a little more than 3 inches, not quite 4 inches though. 4'11" range does check out next to Liz Taylor though.
Arch Stanton
said on 2/Jun/14
About 3 inches shorter than Liz Taylor I think in a Date with Judy. I have Liz at 5'2.5" so this seems about right actually. No taller than 4'11 range though!
Arch Stanton
said on 1/Jun/14
Howard Keel I think estimated 4 ft 11 and in seeing him next to her in Seven Brides for Seven Brothers I think he was in the ballpark! She was like up to his chest in heels!
Arch Stanton
said on 1/Jun/14
Thanks Rob. Definitely not over 5 ft. More 4 '11 flat I think! But 151cm is certainly a lot closer than 5'1" range claim!