Richard E Grant's Height
6ft 2 (188 cm)
English actor, best known for roles in films such as Withnail and I, L.A. Story, Dracula and Hudson Hawk.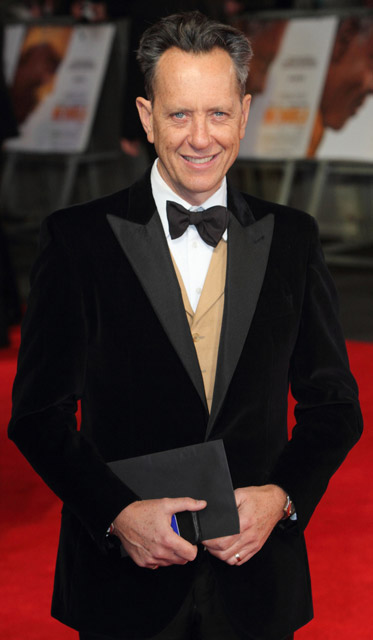 Photo by PR Photos
When I chance upon one of those magazine surveys that states your ideal body weight for your height and type, I realise that at Six Foot Two, of medium build, I ought to weigh twelve stone rather than eleven.
You May Be Interested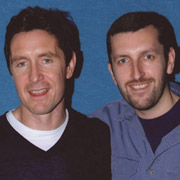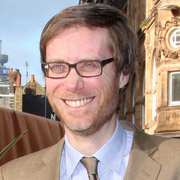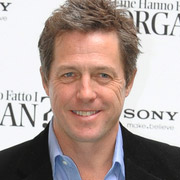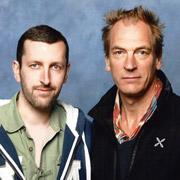 Add a Comment
40 comments
Average Guess (27 Votes)
6ft 2.48in (189.2cm)
Jordan87
said on 14/Jul/21
I have translated Richard's Quote on Arnold's ,Sly, Maybe Willis's height
Translation: "Sly , Willis, and Arnie are alot more wealthy and well Known than I am, so I'm going to attack their height...I wish I could have their Roles and Fame" .....Putz
Jordan87
said on 14/Jul/21
Looked Shorter in Loki than Tom Hiddleston who is not 6'2" himself.
lol He talks about Arnold Lying about his height, this Dude isn't and wasn't 6'2" lol :) Silly Goose.
Chris Junior Hernandez 1990
said on 2/Nov/20
All because of Reynolds being under listed making Richard look 6'1 with him.
Rampage(-_-_-)Clover
said on 16/Oct/20
I don't think Richard is as low as 6ft1 but he could be a bit under 6ft2 now. Peak was no less than 6ft2
Chris Junior Hernandez 1990
said on 5/Mar/20
Since people mostly buy Ryan Reynolds as 6'2 then Richard is 6'1 now and Smauel L.Jackson 6'0.
greg99
said on 3/Mar/20
Tall guy - probably used to be 6'2", watching him on Seth Meyers show, looked about 2" taller
Rampage(-_-_-)Clover
said on 14/Sep/19
Nowadays he could be 187cm
Chris Junior Hernandez 1990
said on 15/Jul/19
Rob, you can see there is a clear inch between 6'2 1/2 Ryan Reynolds and him. Richard should have already drop half inch down at 6'1 1/2. There is no way he still stand 6'2.
Click Here
standing further behind walking but upon eye level you can see Richard is looking up to him.
Click Here
Even comfortably tilt down his eye level to look at Richard, there is no way they're same height or only 0.25-3/4 difference. The max is 3cm in that movie but we could argue Reynolds might have a bit more footwear so a solid inch is still there.
I think a peak and current height for Richard E Grant is very reasonable since he was 62 now and presently look under 6'2. Those who guess him higher than 6'2 peak is delusional by his slim frame.

Editor Rob
He is at an age in which he could be 186-7 range. At least in the 90's he could seem much more 6ft 2, I'm sure he made Willis look closer to 5ft 11 flat than 6ft.
Junior Hernandez 1990
said on 2/Jun/19
Really needed a downgrade. I have watch many times and see Ryan Reynolds look betweeen 1"-1.25" taller than Grant. I have to repeat the honesty statement from my 6'2 7/8 (187.6) low cousin he met Rynolds twice in person and both time coincident had same converse sneakers as him and confess there is a strong 2cm between Ryan and him so 6'2 5/8 low (189.5) is for Ryan, that makes Grant nothing over 6'1 1/2 (186.7) now.
Greg99
said on 22/Feb/19
Looked to edge out Bradley Cooper in recent images from Hollywood
Tall Sam
said on 22/Oct/18
I would say he's an honest 6'2", although doesn't always stand with great posture, but is more of slender than medium build.
Rampage(-_-_-)Clover
said on 18/Oct/18
A fraction over 6ft2 in the 80's-90's is possible. Could really give a 6ft3 impression in Whitnail & I
Neil Craig
said on 24/Sep/18
Just watched Richard E Grant's Secret Hotels, and in an episode he meets Donald Trump in 2012. Richard appears to be at least 2 inches taller when they pose side by side in similar footwear. Still at least 6' 2".
Junior Hernandez 1990
said on 8/Jul/18
I would go 6'1 1/2 now and 6'2 peak for Richard. He was never 6'2 1/2 like someone think he is. Ryan Reynolds is def solid 6'2 1/2.
Junior Hernandez 1990
said on 2/Jul/18
Richard needs a downgrade. Unless Ryan Reynolds is 6'3.
Rampage(-_-_-)Clover
said on 8/Mar/18
I think he has gone from a strong 6ft2 range to 6ft2 flat or just under at worst. He doesn't look noticeably different from 30 years ago, heightwise
Mr Polar Bear
said on 13/Jan/18
Sorry Rob, I should have pointed out that I'm 6ft (6ft 1in in shoes),

Editor Rob
Richard at times might look shorter than his claim, especially as he is getting older. I think his head size also can make him look shorter too.
Mr Polar Bear
said on 5/Jan/18
He walked right pass me in Banana Antiques in Tetbury, he actually had to ask me to move to get pass me, and he was no taller than me. This was approximately a year ago. We looked each other in the eye and I didn't look upwards. He was very reserved and some what shy. Time for a down grade.

Editor Rob
I've seen a Polar Bear once on his hind legs...damn thing was huge!
uncle bob
said on 20/Nov/17
rob give him an upgrade i think he is 6ft 2.5
berta
said on 4/Sep/17
he is deffinently shorter thn ryan reynold in that new movie
sam
said on 7/Aug/17
hes 6ft 2.75
Rampage(-_-_-)Clover
said on 14/Nov/16
Peak: 189cm
Today: 187-188cm
6ft2 is still an ok listing but he's more likely to measure just under it than over today.
Rampage(-_-_-)Clover
said on 14/Oct/16
Still looks this today
Rory
said on 11/Oct/16
I've seen him up close recently and he looked about 6'1.5 I estimated and slim, so a peak of 6'2 seems fair.
Arch Stanton
said on 14/May/16
@Rob can you add a photo? Looks tall in Withnail and I
Rampage(-_-_-)Clover
said on 4/Mar/16
He still looked a decent 6ft2 guy beside
Jude Law
Rampage(-_-_-)Clover
said on 1/Mar/16
Rob, is a fraction over this possible?
I do acknowledge that he's quite thin and might just give a taller impression. I did think he was a like a lanky 6ft4 guy in Witnail & I and Paul McGann was average.

Editor Rob
well Paul isn't much taller in person than myself, so he did look reasonably tall back then. A decent 6ft 2 in the 80's and 90's, but now I don't know...he can look a bit shorter.
Elvis77
said on 26/Jan/16
Saw him and walked by him in a Virgin Megastore in Dublin about 10 yrs ago. I'm just short of 6'4" and I thought he was very close to my height, though I didn't note his footwear. He was better built that I imagined.
Halb
said on 8/Jan/14
Looked much taller than Rob Coltrane in the penultimate episode of Frasier.
Rampage(-_-_-)Clover
said on 25/Dec/12
6ft3(191cm) out of bed
6ft2.75(190cm) morning
6ft2.75(190cm) lunch
6ft2.5(189cm) afternoon
6ft2.5(189cm) evening
6ft2.25(189cm) night
He was a bit taller than Forest Whitaker in Pret-a-Porter and not much shorter than Rupert Everett.
James
said on 25/Aug/11
I kinda agree with rampage i think he can look 189-190cm range with guys like rupert everrett and tim robbins. But 6'2.5 could be spot on.
In the movie Spice World looked really tall.
Rampage(-_-_-)Clover
said on 27/Jun/11
189-190cm, Rob?

Editor Rob
I think his 6ft 2 claim is perfectly fair, I don't think with paul mcgann in Withnail he looked 189-90cm.
Rampage(-_-_-)Clover
said on 15/May/11
Rob maybe he's a little over 6"2?
Raymond Delauney
said on 22/Feb/09
I have a feeling Grant may be taller than 6'2", perhaps as much as 6'4". I used to see him regularly in Richmond, London in the late 90s (He lived across the bridge in St Margarets). Once, he was right behind me in the queue in WHSmiths. Now, I am six feet downhill with the wind behind me (ie not slouching and in decent shoes) He was considerably taller. I remember being surprised how tall he was.
Now, I'm not anywhere in the league of Frank2 but I meet celebrities all the time. eg Ken livingstone who I expected to be at least 5'11" is only about 5'9".
Now, why would Grant wear stacks/lifts whilst out doing his shopping? We would often see him walking home back across Richmond Bridge so he wasn't just hopping back into a Limo LA-style.
He may be either unaware of his own true height* or 'downsizing' so as not to put off casting directors.
*He may have measured himself whilst young and since grown a couple of inches but still thinks he's 6'2". This would explain his comment about Schwarzenegger and Willis (We know Stallone isn't that tall).
Hugh
said on 9/Dec/08
I'd say he was referring to Stallone and Willis when he said 'both substantially uner six feet'. Swartzneggar is 6ft minimum.
el toppo
said on 6/Oct/08
Walked right up to the guy in the street last week. 6'2 sounds very legit. Funny, I always thought he was way taller.
Spartacus Mills
said on 16/May/07
Saw him today. He's a little over 6 feet. 6'1 max....and no taller.
Anonymous
said on 24/Dec/06
Grant towers over willis in that movie!
Height Tracker
said on 12/Nov/06
Interesting Padraig, I wonder why he didn't mention Bruce's height at all. In the Hudson Hawk movie there didn't seem to be much difference between Grant and Willis. And seeing as how he was at the premiere of Die Hard 2 and Bruce was a pretty solidified action star by then, I can't figure out why Grant wouldn't mention something along the lines of Bruce being under six feet as well. Wonder what this means...
Mr A
said on 4/Jun/06
Anyone read his book 'With Nails'? He says he met Stallone and Schwarzenegger at the Die Hard 2 premiere and they were both under six feet. I'd be interested in finding out from him directly what height he says they are.