Paul McGann's Height
5ft 8 ½ (174 cm)
British Actor best known for his roles in Withnail and I, the 1990's Doctor Who tv movie and Queen of the Damned. In the 1990's, he had his height officially listed in Spotlight as being at
Height 5 feet 10 inches
.
On his fan site, though he said he was
"Five feet nine. Quite little, really. From a squat tribe, you see. My brothers (and sister) are all taller than me, as are most of the actresses I'm required to smootch. At such times they usually stand me on a box. Sort of keeps your feet on the ground, paradoxically."
and also in 1998
"I'm only 5ft 9in"
. With jenny, she had maybe 0.4-0.5 inch less sneaker than him, I had similar footwear the day I saw him.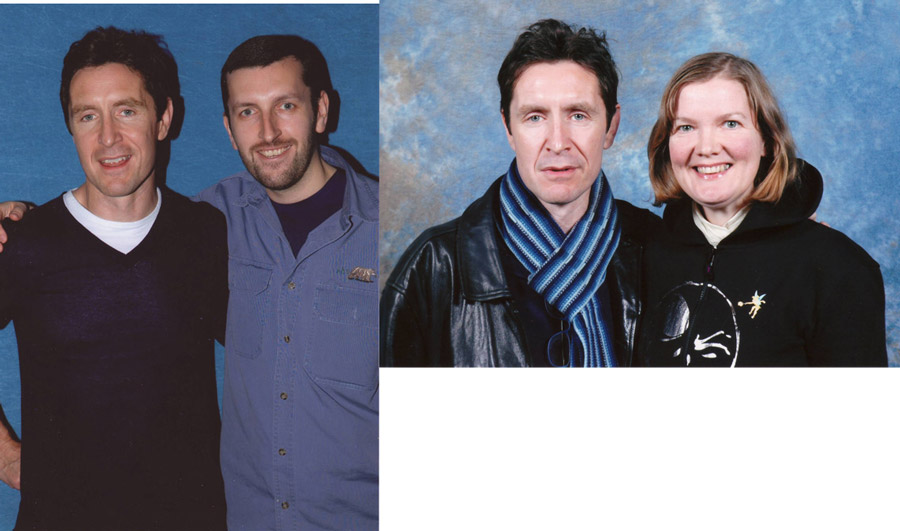 5ft 8 Rob, 5ft 8 Jenny and Paul
I'm 5ft 7in. When people meet me, they say: "I thought you were taller." People think I'm 6ft 5in!
You May Be Interested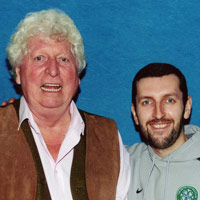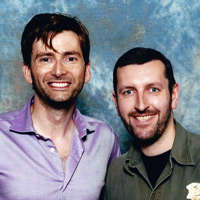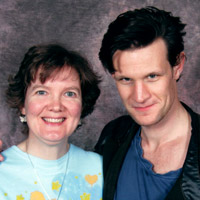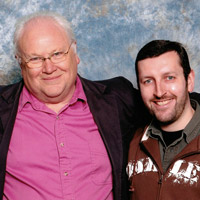 Add a Comment
41 comments
Average Guess (32 Votes)
5ft 9.17in (175.7cm)
Aj06
said on 17/Dec/20
the guy undermines himself he is not 6'5 but taller than 5'7 5'9.2 max for him. like his honesty level.
Miss Sandy Cowell
said on 3/Mar/20
Ha ha! Paul is starring in the 'Inspector Morse' episode 'Death Is Now My Neighbour', and the Inspector keeps referring to Paul's bunch as 'That horrible ponytail!'
An innocent woman in her twenties is shot dead at the beginning of the episode, mistaken for Paul, because of her hairstyle. Paul meets his demise later on....
I will go with 5ft9 for Paul.
Nik Ashton
said on 21/Dec/19
His hair may fool people into thinking he is taller than he is!
Nik Ashton
said on 21/Dec/19
It's unbelievably interesting that his brothers and his sister are taller than him!
Miss Sandy Cowell
said on 17/Aug/19
Well, Paul, I didn't think you were 6ft5! I never have it much thought really, but taller than 5ft7 you definitely ARE!
HERE GOES FIVE NINE! 😉
movieguy12
said on 24/Aug/18
The comments above quoted by McGann are jokey in spirit not defensive. He does look about 5'9'' as well. Maybe he's technically 5'8.5'' but that's about 5'9'' anyway. Some guys and McGann seems to be one don't care about their height and that's really the best way to be.
MJKoP
said on 13/Aug/18
What's with the quote at the bottom? Is it a typo, on the wrong page, or did he actually claim 5'7"??? :O

Editor Rob
It was how the quote originated, but that's not to say the person transcribing typed 7 instead of 9...I would be surprised if it wasn't a mistake!
uncle bob
said on 16/Nov/17
how tall is daphne ashbrook

Editor Rob
anywhere in 5ft 6 to 7 range.
randomuser
said on 11/Oct/17
Notice how it's usually 5'8-5'9 guys like McGann who constantly whine about their height
World Citizen
said on 29/May/17
Looks more 5 ft 7.75 above
rob
said on 19/May/17
he was 5ft 9 at least in doctor who he looks at least a inch taller than Daphne Ashbrook who is 5ft 8
Cameron
said on 25/Mar/17
I guess he's just in the unfortunate situation of being the "small guy" in a tall world. A shame to because he isn't really that short. 5'8" to 5'9" is pretty normal.
Blake
said on 12/Feb/17
I sometimes see this as a similarity between some actors who have tall family members who are shorter than them is they have long heads like Paul McGann and
Kiefer Sutherland
who's father is listed 6 ft 3.5 on here.
Rampage(-_-_-)Clover
said on 3/May/15
I'd go w/h 6ft2 range for Joe McGann
Arch Stanton
said on 29/Sep/14
Rob any chance you could add Joe McGann? I think he'd be worth it and help dispel the 6'4" myth. Joe McGann is looking 6'1" range here with Gary Lineker but small pic and can't see footwear
Click Here

Editor Rob
it's clear in early 90's he could look quite tall, getting to late 50's soon maybe he's lost height. Of course he wasn't 6ft 4.
Berek
said on 29/Sep/14
This comment doesn't relate to Paul, but since there's no page for his brother Joe this seems the most appropriate place to put it.
I saw Joe McGann at King's Cross station in London some weeks ago. His film database entry claims 6'4", which is one of the fruitier exaggerations I've come across in claimed height. He was no more than 6' flat, in wooden heeled dress shoes.
Gonzalo
said on 1/Sep/14
I honestly don't get his height complex, he's a perfectly average height and would only feel short if he stood up with really tall people like 6'4"-6'5" guys.
I am 5'9" and live in Norway which apparently is considered a 'tall' average heighted nation but I ALMOST never feel short there.
Emmett
said on 18/Mar/14
His comments on his height would be more appropriate if he was 5'5 or 5'6. Ridiculous to act like he's a tiny man when he's obviously not.
Rampage(-_-_-)Clover
said on 7/Dec/13
Struggles with 5ft8 even with Rob but looks 5ft8.5-5ft9 with Jenny.
thorterr
said on 15/Jul/13
just over the 5ft 8 mark ,,and so has to be in the 50th!!!!!!
dicksock
said on 3/Dec/12
He clearly looks shorter than Rob if you factor in his hair. I am don't know why Rob listed him as being taller than 5'8" considering he's shorter than him. I say a downgrade to 5'7.5" or 5'8" is in order.

Editor Rob
I do think from times I've saw him he is a bit taller than me, I know he had more shoes than when he stood with jenny, but 5ft 8.5 range I feel is on th emoney.
LauraSki
said on 13/Oct/12
Looks about 5'8 to me. His hair is giving him more height.
mofo
said on 11/Oct/12
Cool, thanks Rob!
And I can see difference in height with Jenny.
So I would say about 5ft8.4!
mofo
said on 10/Oct/12
He was awesome in Withnail & I, especially that notorious scene with Uncle Monty... ;)
Robby Rob what about your footwear? And Jenny is not in the pic, only you are? Who had the shoe advantage between you and Paul?
Well he looks about 5ft8, but he could be a little taller I guess (based on footwear advantage/disadvantage).

Editor Rob
I had similar footwear the day I met him, refresh the page as the other photo is uploaded now.
Shaun
said on 25/Aug/12
He sounds like he has a bit of a height complex, I doubt most actresses he encounters are above 5'9". Maybe in heels they're taller than him.
Wide not tall
said on 5/Sep/11
I would say that this guy is no more than 5'8 at his tallest. 5'8.5 is a bit too much, probably with shoes. The actresses he claimed to stand on a box to smooch, I'm pretty sure that they wear heels, most women do.
Toby
said on 27/Aug/11
People are just idiots about height. There are 5'10 guys who probably consider themselves little
Andrew1995
said on 8/Jun/11
i don't think he's lying when saying he's 5'9''.Rob is 5'9'' as well in the morning
avi
said on 27/Mar/11
5'8 if that...
Dean
said on 16/Jan/11
@ fact machine - no below average is under 176cm. above average is over 180. anything in between is average. 174cm yes can feel small so not suprised this guy feels small to a degree.
LT`
said on 28/Nov/10
is 174cm short? i think he's over-modest here!
Matt
said on 26/Nov/10
thats a massive head for a 5 foot 8 er, looks 10.5 inches
Mr. R
said on 14/Nov/10
ROB, where did you get the quote above where he says he is "little"? I went on his fanclub site and could not find it. Where is it exactly on his fan club site?

Editor Rob
The Paul McGann estrogen brigade, a bizarre name
Here
Lenad
said on 25/Jun/09
I think it could be Rob is a strong 5ft8 guy while McGann is a weak 5ft9
MD
said on 25/Jun/09
Rob,
What was the footwear difference, here? Something's not adding up...

Editor Rob
I don't think there was much difference, I felt he was very close to my height.
Hugh 190cm
said on 3/Jun/09
Rob I'd say your a strong 5ft8 guy. The lowest you've measured at is bang on 5ft8.
1.59
said on 30/May/09
Rob, you look taller than him.
dude
said on 16/Dec/08
this guy looks like bruce parry from ;tribe' am i right? 5 foot 8
donny darko
said on 19/Feb/07
are you kidding? haha, i met this guy in new york and he was 2 inches taller than me. im 6 ft 10 :D
Bill
said on 22/Mar/06
when he took over as Dr Who from Sylvester McCoy, Sylvester said that the picture of them standing together had to be tipped to one side in the Radio Times(BBC TV magazine) to make Paul look taller than him.
CelebHeights Editor
said on 6/Oct/05

Brother Mark McGann lists his height as 5ft 11 on his CV.