Richard Rankin's Height
5ft 11 ½ (181.6 cm)
Scottish actor, best known for playing Roger Wakefield in TV series Outlander. On twitter he once said
"I'm 6'0"
and also has his weight down as
"180 lbs"
. In this photo I'm wearing 1.3-1.4cm
Nike SB
, whilst Richard has
Vans slip-ons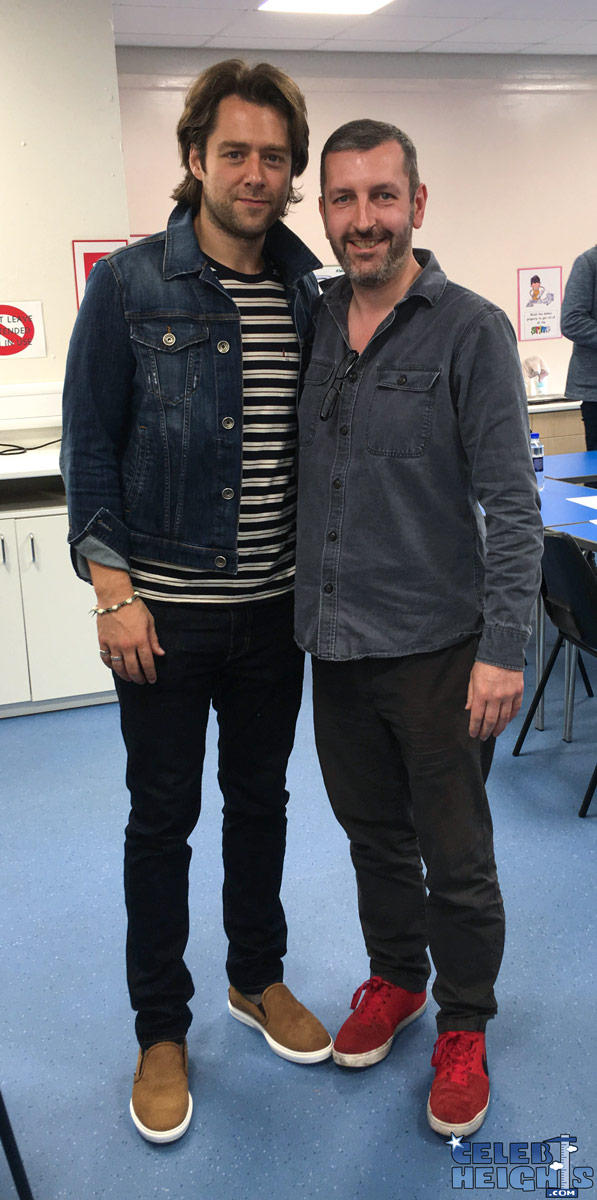 5ft 8 Rob and Richard
You May Be Interested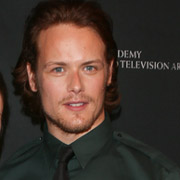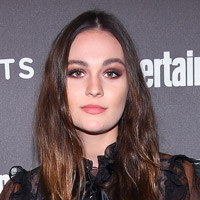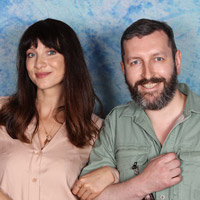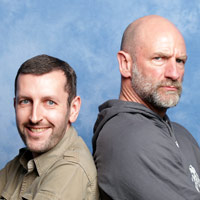 Add a Comment
29 comments
Average Guess (21 Votes)
5ft 11.43in (181.4cm)
Rampage(-_-_-)Clover
said on 1/Feb/21
Rob, is 5ft11 flat closer?
Doesn't really seem more than 3in taller than you

Editor Rob
I do think his eyelevel is longer than average. Beside other cast I think over 5ft 11 flat is likely too.
Nik Ashton
said on 1/Sep/19
Good listing!
Mm
said on 2/Jun/19
Edimar184 said on 13/Sep/18
5ft11.75
You don't count hair. He's 5'11.
Peter 179cm
said on 15/Dec/18
181cm is more likely,so a solid 5'11.
Gianb92
said on 13/Dec/18
Rob if you are 5'8 this guy in shoes is max 5'11 for me . Barefoot i think max 5'10.5 .
Zampo
said on 15/Nov/18
These are the kind of celebs that would be interesting to meet in person. There would be barely a noticeable difference (according to his listing) between him and I in height (both around the 182 cm mark) yet there is an easy 1 inch difference in eye-level with his around 168 cm and mine around 171 cm.
Sakz
said on 12/Nov/18
@Bobby Well because he has a low eyelevel. I can tell by looking at him in the picture.
Bobby
said on 11/Nov/18
How can he have a 5'6 eye level at 5'11.5?
By the way, you look slim here, Rob. How much were you weighing in at? 160lbs?

Editor Rob
I don't know exactly as I didn't weigh for a few months, though I have been roughly around 165 (or 164) over last few months. My aim is still 160 flat as an ideal.
Bobby
said on 11/Nov/18
How can he have a 5'6 eye level at 5'11.5?

Editor Rob
Well he does have around 5 inch eyelevel. In person, he looks (from eyelevel perspective) no more than 5ft 11 really.
Canson
said on 24/Oct/18
@Christian: I would say that's the max he could be and that's accounting for his disadvantage in footwear. It's possible only 5'11" as well
@Zampo: rob's Footwear advantage gives some of that back but still could look 3" imho

Editor Rob


He has new cans in 1.4 to 1.5 range...I have 1.3 to 1.4cm measured.
Greatman
said on 19/Oct/18
Quite a low eye level.
Christian 6'5 3/8"
said on 23/Sep/18
@Zampo
Yeah, 6'0" is a joke for him.
Zampo
said on 21/Sep/18
@Christian,
I agree that he looks nearer to 5'11 than 6'0 in the photo. Now Rob has added the mugshot lines it becomes even more obvious. Not saying he isn't 5'11.5 but I'm surprised people thought he looks 6'0 based on the photo. I guess it shows you the perceptual advantage of having a thicker than average hairstyle.
Christian 6'5 3/8"
said on 18/Sep/18
@Zampo
Looks 5'11"-5'11.25" range. Richard has a massive amount of hair.
Rampage(-_-_-)Clover
said on 18/Sep/18
Looks close to 6ft
Andrea
said on 16/Sep/18
What kind of comic con takes place in a primary school? I thought you just ran into him and decided to take a (free) picture...

Editor Rob
Something the comic writer Mark Millar (kick-ass) put on at his former primary school, a small event for local people.
Littlelee168cm
said on 16/Sep/18
He looks like he'd be a nice friendly guy this listing seems very accurate though I could easily see him getting guessed at a full 6 foot
MAD SAM
said on 16/Sep/18
Idk rob he looks more kinda 182 cm at 5'11.75", 6 foot claim is a must for a guy his stature !
Johnson
said on 16/Sep/18
Eyes to mouth with are 8 cm, but with a big head similar to Rob's a little over 8 cm, and he is wearing Vans with disadvantage possibly of 0.5 cm, he is 9 cm taller than Rob
if you give Rob 173.0 he would be 182.0, but with Rob being what measured in clips 173.7-173.9 he would be honest with his claim

Editor Rob

Those red sneakers I'm in give 1.3-1.4cm. Traditional Vans styles after a bit of wear might measure around 1.4-1.5, at least when I wore them and measured for the Sneakers page that used to exist on here. New they were close to 1.6cm.

I think by 3pm (time of photo) I'd be closer to 173 than 173.5 as this was a work day, more than usual because Jenny had eye surgery just over 2 weeks before this so can't lift much or bend over and we are at the event by 8.15am and on feet most of the day.

Agent Orange
said on 15/Sep/18
Rob's eyeliner seems to be in line with Richards mouth roughly so yeah he's 5'11.5 and probably wakes up over 6 feet.
saltyfish(177cm)
said on 14/Sep/18
pretty honest claim from him, most people that claim 6ft are more like 5'10 in real life
Zampo
said on 14/Sep/18
@Christian, I think he is more a 5'11.25 guy (I think Rob is standing better than him).
Christian 6'5 3/8"
said on 14/Sep/18
Looks more 5'11" or 5'11.25" than 5'11.5"
Nik
said on 14/Sep/18
I once knew a gentleman called Rankin and he was about 6'7"!
Zampo
said on 14/Sep/18
I think 5'11.5 is the most I would guess. Looks about 2 cm off 6'0. Again. solely based on the photo.
I feel like I'm becoming a specialist in identifying six footers!
Greg
said on 13/Sep/18
I think his claim is fair enough, maybe he wakes up at or slightly over 6'0'?

Editor Rob
he probably would wake up over 6ft flat.
Matt99
said on 13/Sep/18
Proof that 5'8 is within average range.
Sandy Cowell
said on 13/Sep/18
He's a handsome sod, I must say, but I haven't seen any episodes of 'Outlander' yet.
Judging purely from the pleasing, pleasant picture, and omitting to penalise him for having bouncy hair, Richard can have 5ft11.5!
Andrea
said on 13/Sep/18
What kind of event was this, Rob? A stomach upset? 😄
Anyway, he looks about 3 inches taller than you here, so somewhere in 5'11 range certainly seems more believable than his own 6' claim.

Editor Rob
Like Buses, 5ft 11.5 (or thereabouts) come all at the same time.

Peter Capaldi, Vladimir Furdik and Richard Rankin.

This was in a primary school in Coatbridge, north of Glasgow. A tiny 'comic con'.