Rickie Fowler's Height
5ft 7 (170.2 cm)
American professional Golfer
I think last time I had a physical, flatfooted, barefoot, I was like 5'7", but I'm 5'9" with spikes. About 155 [pounds], give or take, depending on how hot it is outside that week. -- PGA Tour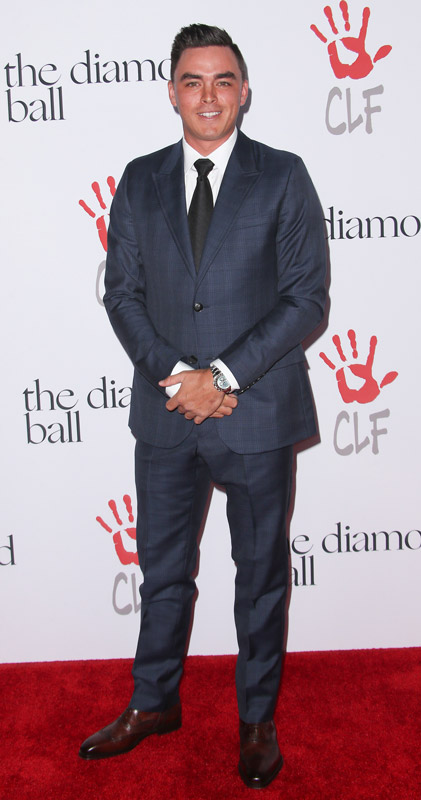 Photos by PR Photos
You May Be Interested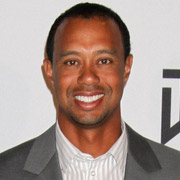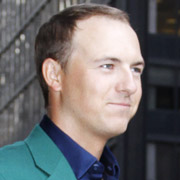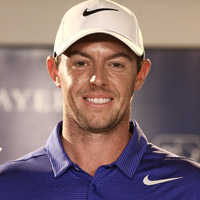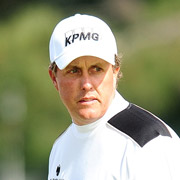 Add a Comment
17 comments
Average Guess (15 Votes)
5ft 7.15in (170.6cm)
Linke
said on 14/Dec/20
I never played golf but if 5'10 range is the ideal height range for the game, then I need to try it out ;)
Arch Stanton
said on 28/Nov/20
Though increasing muscle mass in the gym seems to be working wonders fror some players drives on the tour. I'd argue that some of the 6ft3-4 players hitting the gym have greater potential for bigger drives but then being big might not be beneficial for shorter game delicate shots.
cmillz
said on 27/Nov/20
Being tall is not really an advantage in golf. If anything, it can be more of a disadvantage.
Christian 6'5 3/8"
said on 22/Nov/20
@Linke
Wow, never noticed that until now. I guess it's because golf is one of the very few sports where it's not separated by gender, and that 5'10"-ish seems to be the most advantageous height (regardless of gender).
J2Frenzy
said on 22/Nov/20
@Libke checking the category male golfers are either short or tall with no inbetween, and female golfers are almost all tall
Linke
said on 20/Nov/20
Rob, golfers are one category where there's not much difference between the average male and female heigh.
Male: 178.2
Female: 177.4
Does height play an important role in this sport?

Editor Rob
It's probably one category in which more taller female golfers mentioned their height.
cmillzz
said on 15/Apr/19
@Peter175
why would an almost 5'8 guy claim 5'7? He's a flat 5'7, no taller. I've seen him in person too and physically he doesn't look over 5'7.
Peter175
said on 1/Apr/19
I think a half inch more.
A like measurement and the spikes don't add 2 inches.
He's not a weak but very strong 5'7 almost weak 5'8
Rem
said on 11/Apr/18
Rob, have you watched The Masters? If you did, what is your guess on the winner Patrick Reed? Listed at 6'0 but does not even look that close to me...

Editor Rob
yeah I wouldn't have said 6ft tall, but 5ft 11 maybe.
andre
said on 12/Jul/17
Click Here
here you have him with ryan sheckler so you can estimate ryan height by comparing both as you can see in the picture ryan is one cm shorter so 169cm for ryan
see the picture and tell me when will you open ryan sheckler page
scotsheights
said on 5/Jul/17
he's a professional 5'7er
greg
said on 28/Jun/17
I think Rickie is being refreshingly honest about his height, and he mentions spike shoes because it's relevant when he earns his living. Not sure why the snarks.
MD
said on 27/Jun/17
It's funny, because I was just thinking the other day or how ridiculous his 5'9" listing was. And, knowing his height should really help it measuring a few others on the PGA tour. For instance, as I'd argued on Rory's page, there is no way he's a full 5'8":
Click Here
Click Here
Click Here
So, Rory's page needs to be corrected. Rickie's 5'7" listing also makes Spieth's current listing dubious.
Matthew Robinson
said on 25/Jun/17
@aknawkneemoose I think you're more like 7'4" in the 14 inchers lol
Slim 181 cm
said on 23/Jun/17
@aknawkneemoose, yeah I'm 5"11.5 but 301.82 meters on the Eiffel Tower 😂
Arch Stanton
said on 23/Jun/17
@Rob, very interesting, the average height for a female golfer is actually higher than the male here, that's surely unprecedented on the site? I was going to say that on average the women golfers seemed very tall.
Editor Rob: the sample is so small, it just happened to be that I've found a few taller female golfers whilst searching for general quotes. Not even looking for golfers, it was tennis players I was trying to find...
aknawkneemoose
said on 22/Jun/17
yeah i'm 6'2 but i'm 7'6 in 14 inch cleets