Phil Mickelson's Height
6ft 2 ¼ (188.6 cm)
American professional Golfer, who has won 5 majors. In 2008 he claimed
"In the last three or four years, through some of the stretching and stuff, I've probably grown a half inch to an inch...I've known that I've become a half inch, inch taller for a few years"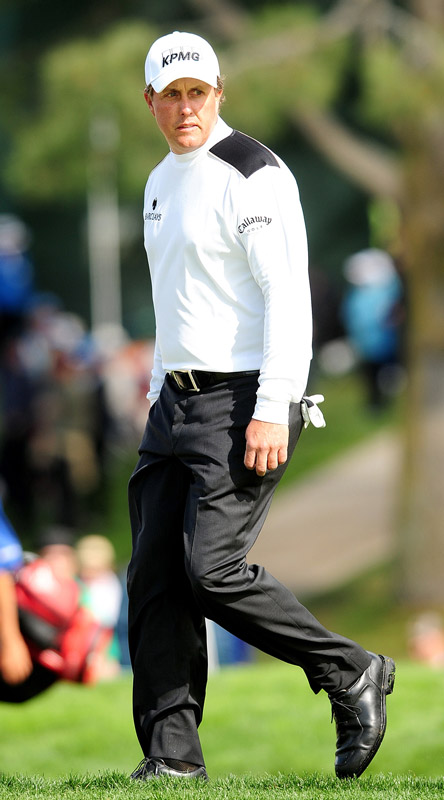 Photos by PR Photos
Q: "I see the PGA Tour media guide lists you at 6-foot-2, 190 pounds. You don't exactly look like 190 pounds". Phil: "It's a very old media guide...I'm still 6-foot-2"
2003, Democrat and Chronicle
You May Be Interested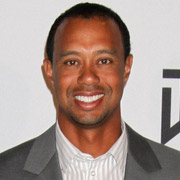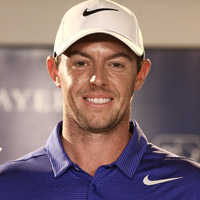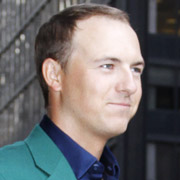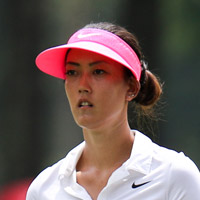 Add a Comment
27 comments
Average Guess (13 Votes)
6ft 1.96in (187.9cm)
OriginalAnon
said on 15/Sep/20
I think a lot of golfers look shorter than the listing but maybe that's because they are often seen in big, open spaces. I could believe 6'3'' but for some reason I always thought he looked about 6'2'' or even under that. Maybe 6'2'' or just over is right.
Rampage(-_-_-)Clover
said on 2/Sep/20
Looks at least 6ft2 upstraight.
cmillzz
said on 6/Jul/19
with Clint Eastwood who has obviously lost a lot of height.
Click Here
viper
said on 14/Apr/19
Seen him up close several times with fine posture.
He's 6-1
Mickie
said on 14/Apr/19
I'm going with 6'2.25". His posture isn't the best though.
bobbh3342
said on 14/Apr/19
guys phil is a solid 6 1 and change these under 6 1 listings are bs ,,,, i saq him at the gho in the early 2000s and i saw him in vegas when he played that stupid game for a lot of money with tig ... ive actually had a conversation with him great guy,,, he signed my hat and club,,, funny guy too cuz he signed it keep working on that draw ,,,phil ... but i ve been up close enough long enough to know he is comfortably above 6'1
Shane
said on 10/Apr/19
@cmillzz I think he is referring to the stretches elongating his spine perhaps. He isn't saying his bones actually grew longer. Phil is a smart guy. Surely he would realize difference between a morning or out of bed height or night height.
cmillzz
said on 28/Mar/19
@Nik, I think what happened was he simply measured much earlier in the day, thus getting a higher measurement which made him think he grew. Either that, or his posture improved, but legit growth in 30s doesn't really seem possible.
Nik
said on 26/Mar/19
@ cmillzz - That's not to say he didn't undergo periods of growth in his 30's!
cmillzz
said on 26/Mar/19
@Nik
Lol, if anything he's lost height. I know he has arthritis, so perhaps he used to be near 6'2 when he was younger?
Rob, do you think some forms of arthritis can cause height loss? I'm not 100% sure how much it would affect height.

Editor Rob
I'm not sure how much effect, but since it does effect joints and causes stresses on them, maybe small effects are possible.
Nik
said on 24/Mar/19
It's very interesting to hear about him growing in his 30's!
cmillzz
said on 20/Mar/19
Phil does look 6'1 range a lot actually, but his posture isn't always the best. I'm not sure what he'd measure if he stood tall tbh.
cmillzz
said on 26/Apr/18
Yes I've seen Stenson up close and he looked a solid 6'2.
Canson
said on 15/Apr/18
@Viper: when I say 6'1 range that could include 6'1". Remember I'm 6'4.25 so the slightest footwear or angle could change the perspective. And That's about how I saw him as I was on pavement and he was in grass
viper
said on 13/Apr/18
I've seen him at least 4 times close on level ground. Trust me, he does not clear 6-1. I'd bet a lot of money on it. He's not as tall as Henrik Stenson who does clear 6-1
viper
said on 13/Apr/18
Even "6-1 range" seems high. He really looked 6-1 flat best.
Have you ever seen Henrik Stenson. Now he is minimum 6-1 range possibly a full 6-2
cmillzz
said on 12/Apr/18
Nah, I'm sure Phil clears 6'1 comfortably and would probably measure close to 6'2.
Canson
said on 11/Apr/18
@Viper: I saw him up close as well and he looked 6'1" range as well
viper
said on 9/Apr/18
If he measured as low as 6-0.75 it would not surprise me
viper
said on 31/Mar/18
Absolutely no taller than 6-1 seeing him up close a few times
star69
said on 23/Mar/18
Rampage(-_-_-)Clover said on 21/Jun/17
I think he claimed 6ft3
Yes, he did, but he looks 1.5" shorter than 6'3 Ernie Els. I'd say 6'1.5 for Phil.
Brian Bird
said on 5/Dec/17
Rickie Fowler and Rory McIlroy both prove you don't have to be 6 foot tall, and full of muscles like Tiger, to hit the ball a long way. Obviously that bodes well for golfers of shorter stature. I was a maximum 5'6.5" at 30 years of age, and because I learned to golf at a young age, I was able to maximize my distance off the tee. I credit these smaller guys for getting so much out of the golf swing, and naturally root for them. I also believe that too much muscle development is not good long term for golfers. Fitness is a must, but endurance does not flow from overly muscular development. If you look at Dustin Johnson, he is an athlete, but his physique is long and lean, not bulky muscular like Tiger. These more slender golfers tend to have fewer injuries.
Tag
said on 10/Jul/17
Ive seen him up close several times at tournaments. He is absolutely no taller than 6'1.
Growtallerguru
said on 21/Jun/17
Interesting... Rob could you do a compilation of celebs/athletes who claim to have grown taller after teen years?? I would really like to see that list
KH
said on 21/Jun/17
Phil has an everyman type body (schlubby lol) that can make him appear shorter. He is pretty tall a good couple inches on someone like Tiger Woods.
Rampage(-_-_-)Clover
said on 21/Jun/17
I think he claimed 6ft3
Arch Stanton
said on 21/Jun/17
Is he really over 6 ft 2? Must admit I watched him a year back and I was struggling to even see 6'2! Perhaps because he's a brad framed guy doesn't look as tall as he really is?
Editor Rob: I believe 10 years ago he could look a good 6ft 2 range, but 6ft 3 I can't see...

there may be a little truth to doing stretches and measuring taller, but it also could be simply earlier measurement.