Rob Thomas Height
5ft 8 ½ (174 cm)
American singer, from Matchbox Twenty.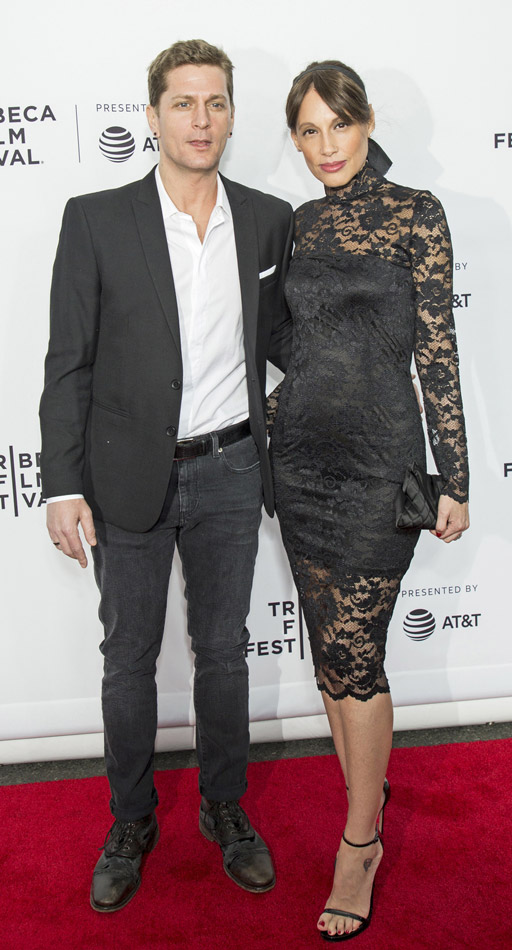 Photos by PR Photos
You May Be Interested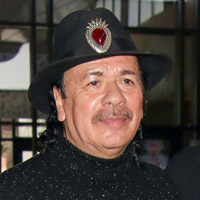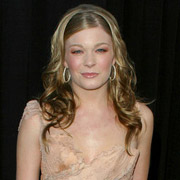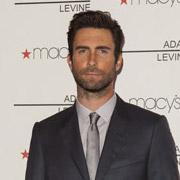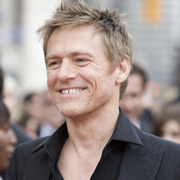 Add a Comment
78 comments
Average Guess (11 Votes)
5ft 8.64in (174.3cm)
Miss Sandy Cowell
said on 14/Feb/21
Good grief! A whole year has gone by yet again, and it seems just like yesterday that I discovered Rob Thomas has his Birthday on Valentine's Day!
Well, it's here again so...
🎂🎁🎊🎶 Happy Birthday Rob! 🎶🎊🎁🎂
Forty nine years old today - congratulations!
5ft8.75. 😄👍🍻🎈🎵
Czar
said on 11/Sep/20
I've always known her was short, he kinda reminds me of Tom cruise who he may have other links to ironically lol.
Miss Sandy Cowell
said on 14/Feb/20
🎁🎉🎈🎂 Happy Birthday Rob! 🎂🎈🎉🎁
A Very Happy Birthday to Rob Thomas, who turns 48 years old today.
5ft8.75. 😁🎶👍
🎁🎉🎈🎂🎁🎉🎈🎂🎁🎉🎈🎂🎁🎉🎈🎂
Gracian
said on 10/Jul/18
Please Rob, add him to the rock singers category.
sulu2018
said on 10/Feb/18
Isn't him and Pharrell the same exact height as Keith Urban?
Dominick
said on 2/Jun/17
Back in 2013 I met matchbox twenty at a meet and greet when I was 16 years old by this time I was 5'7.5 barefoot so the shoes I had on probably made me about a half inch taller. Any way he was about a inch or two taller than me... and he had boots on so yeah he's defenitly not a big guy I guess I assumed him to be taller. I would say he's just a little above 5'8 but not quite at or just barely hits the 5'9 mark. im gonna either say he's 174cm or 175 cm. I'm 20 now and I am 5'8.5 and he looks around my height for sure I hope I get to meet him again! Nice guy, great singer. I love matchbox twenty!
Bear
said on 7/May/16
Rob, here he is with Kiefer Sutherland. I duuno if it could only be down to lifts. What would you say upgrading Kiefer to 5ft9? Sorry, Im not sure how to make a clickable link
Click Here
Editor Rob: they can look a similar range,
MD
said on 4/May/16
@Rob,
Old page, I know, but here is Rob with Nick Jonas:
Click Here
Nick has on rather flat footwear, too, so it's not like some footwear advantage can explain this:
Click Here
This guy needs a significant downgrade, most likely.
Otacon
said on 27/Feb/13
In People magazine's 1997 issue of 50 Most Beautiful People in the World, he is listed as 5' 9" and refers to himself as a short guy with big shoulders.
Doug
said on 17/Jun/12
Have seen him in concert several times and stood next to him. I'm 6'1 and he was my same height
Sam
said on 3/May/11
It was really weird, in an episode of "It's Always Sunny in Philadelphia" ('Dennis Reynolds: An Erotic Life') he and the comedian Sinbad appeared together and Thomas didn't look much shorter than Sinbad.
Anonymous
said on 1/Feb/11
he's 59 he stated it he says he is one of those guys who looks bigger then he is
Ginger
said on 20/May/09
I'm 5'6" and in 4" heels I'm slightly taller than him in a photo. 5'9" seems correct. And I must concur: he's one of the single nicest & most personable celebrities ever.
glenn
said on 19/Mar/09
thanks rob.if you can get more pics up from the past that would be great too.
glenn
said on 19/Mar/09
height seeker-if your still there.rob thomas is one of the nicest ever.
glenn
said on 19/Mar/09
who says 6ft? 5-9.rob,are my pics for thomas easy to find? there were 3,no?
[Editor Rob: the main one is shown again now.]
Otacon
said on 18/Mar/09
Again, he is not 6' tall. He is listed as 5' 9 by people magazine and he claims 5' 9 in interviews.
Ani
said on 27/Oct/08
Saw Rob Thomas this weekend and he's easily 5'9". He's a couple inches taller than Chris Daughtry if that tells you anything.
Height Seeker
said on 24/Oct/08
Id say Rob Thomas is 5'9" exactly my height, ive never met him though, Glen whats he like he seems cool is he? id love to meet him some day, saw him last nite on always sunny in philly
Gerr
said on 17/Aug/08
Saw him last night. He's probably just at 5'9", a little taller with boots on.
OutBenchThis
said on 6/Aug/08
This guy's never looked 5'9" to me. I'd say 5'8", which is what I thought Rob used to have him at.
glenn
said on 2/Jun/08
as a matter of fact i thought there was more here on this page.more pics of me and thomas.
glenn
said on 2/Jun/08
he does.i have other pics where he looks more 5-9.i think he might have a little boot going here.ill ask him his height.i see him so much.
Todd
said on 1/Jun/08
Saw him walking in the West Village the other night. Easily 5'9" and lookin' fine!
ed
said on 1/Jun/08
5.95...good frame keeps him from looking small but not too large to be bulky. Good writer and vocalist by today's standards.
Alex
said on 1/Jun/08
He does look to be pushing 5'10 there with Glenn.
Slaz
said on 30/May/08
Glenn might be not a full 5'8ter (maybe 5'7.5 ?), that would explain why Thomas looks a bit taller than 5'9 in this picture although he IS 5'9 (consider glenns straight posture and that Thomas is leaning quite much)
But the listed 5'9 sounds right for me anyway ...
16 and 5'11.75
said on 30/May/08
looks 5'10 in shoes... glenn what type of shoes did he have on?
glenn
said on 10/Jan/08
rob needs to upgrade this to 5-9.i see him too much.5-10 is a small possibilty.but possible.another guy i never understood or reminds me a bit of this guy height wise is johnny rzeznick.he claims 5-9 but looks 5-10 when i see him in his converse.thomas has also claimed 5-9.and can look a hair taller.not 5-10 though.but its not absurd.
chris175
said on 9/Jan/08
i could believe 5-10 for this guy, really doesnt look any less
Pat
said on 7/Jan/08
Saw him on the street in Brooklyn the other day. He's an easy 5'9. Easy on the eyes, too, but I guess that's off topic. (Nothing looks awkward about his posture. I think the photographer just caught him leaning in for that picture.)
Bob
said on 6/Jan/08
TNTinCA - what cameo in "Crank" are you talking about? Saw Thomas the other day. Still a solid 5'9".
C.
said on 4/Jan/08
He also looks at least 5'9" to me in the pic. No shorter. But what is with his awkward posture?
Antron
said on 19/Dec/07
Glenn, what was the difference in shoes in this pic? He looks a solid 5'9" at least. Rob needs to at least give him the .25in up grade...
TNTinCA
said on 19/Dec/07
When he did that cameo in 'Crank', he didn't appear to be that tall. Shorter than Jason Statham.
steve
said on 24/Nov/07
he is a legit 5'9 im 5'7 and he is 2 inches taller than me...im intereted in height so i made it a point to size him up
glenn
said on 14/Nov/07
did anyone understand james post?
james west
said on 14/Nov/07
look rob is shorte than me i am 6' 3"...law enforcement id ok. i a. also a musician. we met mb20 a few years ago. my bas player is 6' even and he and rob stood even. both were wearing vans flat shoes. hey my gf is 5' 6" and i can stoop down just a little in photos and appear c.ose to her height. this dude needs to get his facts straight.
Heather
said on 14/Oct/07
Hi, I spent about 10 hours with the band Aug 2003 - I work at our local arena and my post was Matchbox Twenty's dressing ( i also work dressing rooms )- I'm 5'3 - my hubby is 5 ' 10 - and Rob is at least 5'9 - Rob is the nicest guy I've ever worked with - very down to earth and great sense of humor, the whole band was - he even invited me to come see them the next night , where i got VIP passes and hung out with them before and after the show - Super nice guy -
Anna
said on 7/Oct/07
Yeah, I agree RW, he certainly looks taller than a weak 5'9" in the above photo. ?
RW
said on 3/Oct/07
why does this guy look almost 5'10 to me in the picture?
Middle-sized Cat
said on 3/Oct/07
Just got the Santana 'Supernatural Live' DVD, and this guy looks at least 5'10". Carlos is 5'9", right? Am sure Mr Smooth is taller. Maybe it's good posture, but...
HeightMaster
said on 14/Sep/07
5'9" at least
glenn
said on 14/Aug/07
i just saw rob again the other day.still 5-9'
Frankie R.
said on 13/Aug/07
Sorry Rob, you must be dizzy from the high altitude of being 6'1". There is no way he is only 5'5"-5'6". I'm 5'6.5 and he's taller than me. Trust me, I know.
rob
said on 5/Aug/07
I met rob thomas several times. I am 6 ft1 andhe was at least a half foot shorter
Dominic
said on 2/Aug/07
Checking this site because I just saw him while he was on vacation and he was taller than I thought he would be based on things people have said. I'm 5'8 and he was easily 5'9". He was barefoot (and shirtless, not that it matters) so it was definitely his true height. He's got a long torso and a good build so maybe that makes him look taller and more imposing in photos.
Bombay Rocker
said on 13/Jun/07
I think he gives the nick lachey effect. The first time i saw nick's pic i though he was atleast 6 feet but ya i think he barely manages to reach 5 feet 9. Rob thomas i think is a legit 5 feet 9er who can look tall due to his long body and appearance. When i saw the video of back to good, i thought he was atleast 180 cms but ya around 175 is about right.
Alex
said on 28/May/07
Looks 5'9.5 to me with Glenn.
Anonymous
said on 25/May/07
Yeah, he's about 5'9". He does have broad shoulders for his size. Saw him a few weeks ago and the dude is really fit. He's not very big but I think he could hold his own in a bar fight.
Drew
said on 16/May/07
I totally agree Viper. This guy looks tall on screen. I assumed 6 feet.
Viper
said on 14/May/07
He does seem a lot taller than just 5-8 1/2. Never would have thought that in a million years.
Del Mar
said on 11/May/07
He's damn broad shouldered. And that might be the reason I always thought he was like 6-1, but I believe 5-9 now.
Anonymous
said on 6/Apr/07
He's 5'9", easily. I'm 5'8 1/2 and he's a little taller than me.
Gavin
said on 30/Mar/07
I'm a guy, 5'9" exactly, met Rob last fall. We both had on tennis shoes and we were definitely eye to eye. He's in great shape, but he's thin and I think it's his slightness that makes him seem smaller than he is.
Linda
said on 30/Mar/07
Have met him several times and he is maybe a smidge under 5'9". I'm 5'3" and my son is 5"8". I've hugged them both and Rob is definitely taller than my son! Oh, and he had flat sneakers on at the time.
Anonymous
said on 28/Jan/07
The pictures with Bill Maher- I know the show this is from, I watched- Bill is wearing dress shoes and Rob is wearing converse. Also, Bill is standing about two feet in front of Rob. Think about it.
Glenn
said on 21/Nov/06
He truly is 5-9.
Padraig
said on 21/Nov/06
Anybody still think Rob Thomas is shorter than Glenn?
Please look at Glenn's new image of Rob and himself.
Glenn
said on 11/Nov/06
Saw him again 2 months ago.he is for sure 5-9.
MD
said on 11/Nov/06
Again, with 5'7.75" Rove McManus (who's probably shorter):
1.
Click Here
MD
said on 29/Aug/06
Ok, but he's definitely not taller. 5'8.5" to too tall, period.
MD
said on 28/Aug/06
Rob, he's shorter than Bill Maher. Perhaps Bill is listed too short? Are you going to change this yet?
[Editor Rob: they appear very close for sure in pics, but watch the video on amazon fishbowl (under musical performances)...no idea on footwear. I wouldn't say he's shorter after viewing the video.]
MD
said on 14/Jul/06
Editor Rob, what's your current take on Rob Thomas? I still don't see him being anything over 5'8", and that even seems a bit generous. I'm thinking more 5'7.5"
Not the best angles, but here he is with Bill Maher, who's listed as 5'8", here:
1.
Click Here
2.
Click Here
He's nothing over 5'8"
[Editor ROb: yes, hadn't bothered about this guy, closer to 173cm...I might agree]
Otacon
said on 12/Jul/06
I dunno about that...after all, Glenn has proof positive with the above picture. For the record, Rob Thomas has never claimed to be above 5'9".
Zoopy
said on 23/May/06
I met Rob before a taping of the Tonight Show...I'd say he was about 5'7''-5'8'' (I'm 5'6'' and we stood next to each other for more than a half hour so I had time to think about it) and he was really close in height to me.
Glenn
said on 20/Jan/06
yeah we saw eye to eye.bad posture thats all.
Danimal
said on 20/Jan/06
He looks about 5'6" in that pic. NO WAY is he 5'9".
MD
said on 20/Jan/06
Poor posture or not, it's clear that even if he straightens up he'd be AS tall as Glenn, not taller, and especially not a full inch. 5'8" looks right to me.
CelebHeights Editor
said on 20/Jan/06

Glenn estimates him 5ft 8, maybe 9...this pic I think Thomas may have poor posture!
MD
said on 5/Dec/05
Well, the 5'3" should have been just ignored. It wasn't even worth re-mentioning seeing as how ridiculous it was, not even to mention how it had very little to do with Rob in the first place.
gyllenhaalic823
said on 5/Dec/05
I seriously doubt that he is 5'3"; I saw him on TV doing a live broadcast to raise money for Katrina rebuilding (along with other stars) and he looked to be average height (between 5'8.5"-5'10.5"), not my mom's.
(I say that because my mom is 5'3.5")
Glenn
said on 30/Nov/05
I met him many times.he's 5'8''.maybe 5'9''.
some guy
said on 5/Oct/05
I just watched an episode of ROVE LIVE (this is ROVE's TV show in Australia) 2 days ago and on the TV SHOW they stated his height. It was funny. On the TV show he had to pretend he was a kid answering questions in a kiddies contest to find out who is the brainiest kid and he was asked a question about his height. He immediately yelled out "6 foot 7" as a joke (the crowd laughed) and the contest host says "No Sorry its 5 foot 3". So basically what I'm trying to say here is that he's actually height is 5'3 because well I heard it on the show and he didn't even object to it. Thank you
MD
said on 28/Sep/05
Interesting enough, IMDB has Rove McManus (seen in the photo below) at 5'-6
GG
said on 28/Sep/05
Rob is probably below 5'9, here's a picture of him standing next to Rove (Australian talk show host), he's said to be 173cm, he said it himself actually, buy hey he may have even exxagerated his height.
http://www.rovelive.com/guests/gallery.asp?yr=2005&p=80
Otacon
said on 4/Sep/05
I dunno about that...I meet alot of people that claim to be 5' 11 and I see their drivers licenses since I work as a retail manager and at least 2 out of every 5 are actually only 5'9". I'm 5'11" and I usually dwarf these guys...Anyway, Rob said in people magazine that he was "A short guy with a pot-belly" and he was listed as 5'9". I believe that's correct. He is also just about 5 inches taller than his drummer Paul Ducette.
CelebHeights Editor
said on 21/Aug/05

From StereoGum,
"for the record - rob is atleast 6' because i'm 5'11' and he's taller than me - i've met him in person"