Carlos Santana's Height
5ft 9 (175.3 cm)
Mexican-American Guitarist.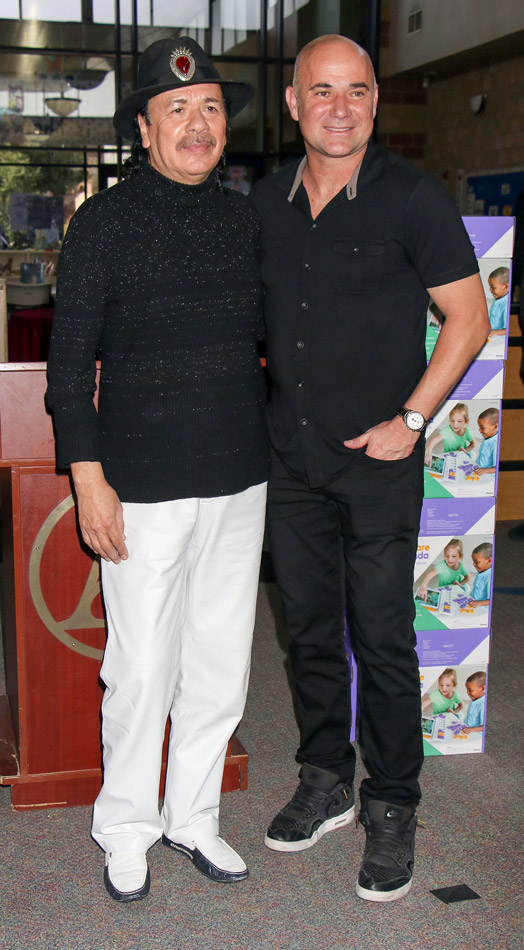 You May Be Interested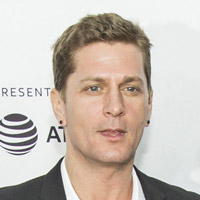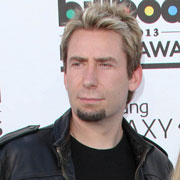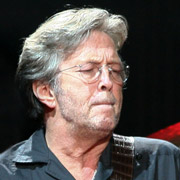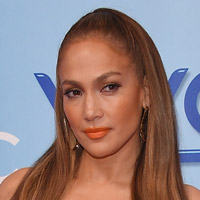 Add a Comment
37 comments
Average Guess (14 Votes)
5ft 9.14in (175.6cm)
Davida
said on 26/Jan/21
Neal is NOWHERE NEAR THAT HEIGHT. He is at least 5'7 or shorter. In fact, many who have met him say he is actually 5'4 and that anything taller than that is an error.
Zven
said on 26/Nov/20
Why does Neal Schon list himself as 59"?
There are pictures of him with Carlos Santana and Carlos is definitely at least 2" taller than Neal.
There are also pics of Neal and Eddie Van Halen (who is 5'8" and Eddie is taller than Neal by at least and inch or two
Miss Sandy Cowell
said on 20/Jul/20
🎶🎂🎁🎧 Happy Birthday Carlos 🎧🎁🎂🎶
Wishing Carlos Santana a magical and musical 73rd Birthday today.
5ft9.25 😁👌
🎶🎂🎁🎧🎶🎂🎁🎧🎶🎂🎁🎧🎶🎂🎁🎧
Miss Sandy Cowell
said on 1/Jun/20
Among my boyfriend's playlist yesterday was Santana, a band he's actually seen.
That's one distinctive voice Carlos has there! Pukka! 😋👌🎵🎶
Carlos the Great gets 5ft9.25. 🌞
Miss Sandy Cowell
said on 20/Jul/19
🎂🎈🎁 Happy Birthday Carlos! 🎁🎈🎂
Today is the Birthday of the thoroughly original singer Carlos Santana. He turns 72. Have a great day, Carlos! 😉
5ft9.
🕯️🎉😁🎂🕯️🎉😁🎂🕯️🎉😁🎂🕯️🎉😁🎂
Gracian
said on 2/Jul/18
Please, Rob, add him to the rock singers category.
Cameron
said on 27/Aug/17
5'9" is above average for a Mexican American.
Sandy Cowell
said on 13/Jan/17
I've given up on expecting rock stars to be much taller than this!
Great musician with an extremely distinctive sound!
josh jeffords
said on 21/Nov/16
Hes actually pretty tall for a rockstar Id buy a full 5 9 he looks even taller at times especially back in the day.
Might be shrinking hes gotta be over 50 by now but he still has almost an inch on jamie foxx shoes are not visible.
Great musician I like his early stuff but hes sold lots of records even in the last few decades.
YipMan
said on 5/Feb/15
Carlos is between 5'7 and 5'8" in the '70's my friend was entertainment committee for Northern University and he had a pic with Carlos, he was taller than Carlos by a good inch, my friend is 5'10". Neal Schon is napoleonish in high at about 5'4 or 5'5" which is why he always clunky shoes with big soles and heels
Brad
said on 8/Dec/13
As listed. Schon is 5' 5" and does wear wedged up customs. Perry at 5' 7" seems open for debate....the same height as the Katy Perry?
Arch Stanton
said on 26/Nov/13
@JA, yeah Schon's about 5 ft 5 that's true. and he wears clumpy shoes. Still one of my favourite guitarists who I play along with all the time. Check out Neal Schon - My Heart Will Go On on the tube, that goes for Rob too.
cholo
said on 26/Aug/13
5' 8" -ish
avi
said on 31/Jul/12
doubt it he seems in the 5'8 zone. now barely this never ever was a true 5'9. And NO he looks 5'8 next to Freeman plus Freeman is barely 6'2 nowadays. he lost .5 inch i'd assume
heimdahl
said on 1/Feb/12
My friend works for PRS and has met Carlos several times, my friend is 5'9" and in the picture I saw of him and Carlos he was taller than Carlos by a good inch. My friend said that Neal is about 5'4 or 5'5" at most, which is why you always see him with boots with big heels.
JAMartin
said on 22/Jan/12
I saw Neal Schon a couple of days ago @ The NAMM Show. He walked right by me and at first, I didn't recognize him (mostly)because I assumed he was 5"10 or so...never gave it much thought, really... However, it's true: he's about 5'4" or so (estimated without shoes) blew me away.
Shaun
said on 28/Dec/11
Click Here
Actually Santana does look at least 5'9" here with 6'2" Morgan Freeman.
Shaun
said on 28/Dec/11
Well I always thought Santana was around 5'7" or 5'8". I always used to watch my dad's videos of him and at least I thought he was on the shorter side. He's Mexican too and 5 ft 9 is on the tall side for a Mexican. I honestly thought Schon would be around the same height as Bruce Springsteen, he resembles him.
Odin
said on 2/Oct/11
Neal Schon is no more than 5'5". In his younger days he looked taller but he really wasn't. My friend met Carlos in the '70's (during the Caravanserai tour)when they played Northern University and my friend is 5'9" and he was looking down at Carlos. If you look at pictures of Carlos and Neal, you'll see that Calos was taller. Based on that, Schon is either 5'4 or 5'5"
Shaun
said on 19/Jun/11
Rob, assuming footwear is even, how tall does Neal Schon look here next to 6'1.5" Brian May?
Click Here
Cancel out the hair of course! He is surely not as low as 5'5"? Looks 5'7" or 5'8" to me.

Editor Rob
I'd need to see more photos, that one in the link doesn't look much difference but I saw another and he looked somewhere from 5-6 inches smaller.
Shaun
said on 19/Jun/11
Sorry CC I cannot see it. Schon looks 5'7" range next to 6'1.5" Brian May. He does not look as short as 5'5".
Shaun
said on 19/Jun/11
Schon is 5'5?? WTF!! I though he was 5'10" range!!
CC
said on 30/Jan/11
I met Carlos several years ago at the NAMM show in LA. I am 5'9" and I was looking down at Carlos...He is more like 5'6" or 5'7" at times he may seem taller because of the shoes. There are also photos of him and Neal Schon, Schon is 5'5" Carlos wasn't that much bigger.
sam
said on 16/Aug/07
Carlos and Bob Dylan look about the same height here, but Dylan's footwear may be "dodgy":
Click Here
Franco
said on 3/Aug/07
to be honest he is a good guitar player but he's practically deaf, his guitar is almost always out of tune in his songs and considering its an STUDIO album that's a real shame, but oh well that didnt stop him from being famous, maybe its his peculiarity. i am a guitarist too (hobby) and i know when a guitar or note is out of tune. ;)
he looks more of a 173cm guy actually and im suspicious because he wear some form of boots.
Middle-sized Cat
said on 10/Oct/06
One of the greatest guitarists ever, and a nice guy. That makes him a giant in some ways.
Roger Field
said on 5/Oct/06
I met Carlos Santana in the lobby of the Bayerische Hof Hotel in Munich some years ago. I showed him a folding electric guitar which I had invented (it is in Chet Atkins' book "Me and My Guitars"). Carlos was nice but I seem to remember that he was shorter than I am even though I am about 5'9" tall. Roger Field
Glenn
said on 7/Aug/06
I met the 2 of them together at some dump Days Inn in N.J. late 96 or early 97.maybe Im totally wrong.cause thats too soon to go back on tour.
D. Ray Morton
said on 7/Aug/06
Yeah, thinking back now, it was definitely the fall of '95 at Madison Square Garden. They must have toured together more than once.
Glenn
said on 6/Aug/06
Sure that wasnt '97? I saw the 2 of them arount that time.
D. Ray Morton
said on 6/Aug/06
Barefoot, I'd say that Carlos is about my height, maybe a smidge taller. I met him when he was playing with Jeff Beck and Angelique Kidjo ('95?). A truly amazing man.
Glenn
said on 6/Aug/06
thats about right.I wouldve said 5-8.
ForensicNYC
said on 4/Aug/06
First came across Carlos Santana way back in 1969. His hit: "Oye Como Vah" knocked me off my feet...or was it the weed? Then "Black Magic Woman" knocked me down again...finished off with "Soul Sacrifice"...those were the days...
Click Here
Amazing chap, still kicks me today with his "Just Feel Better" licks with Steven Tyler of Aerosmith.
Click Here
He looked about 5'8" in the early 70's.
He looks taller today maybe due to his felt hats and nice boots...
Shawn
said on 20/Jan/06
I met Santana backstage in 2004. He gives the impression of being about 5'10", as I am 5'8.5" and he was definately a bit taller...
I don't recall what kind of shoes he had one, but 5'9.5-5'10" would be pretty much right on.
Chris
said on 19/Jan/06
Clapton is taller than Santana.
http://www.elpais.es/elpaismedia/diario/media/200406/08/agenda/20040608elpepiage_1_I_SCO.jpg
Jordan
said on 17/Oct/05
Ya at The Palms here in Vegas I was able to get a picture with him and I'm 6'3" and he came up to about my chin. I'd say 5'9" is correct.
J. (The Real one!)
said on 25/May/05
I saw him perform live back when the Supernatural phenomenom was taking place and got to meet him afterwards. Very, very nice guy and he IS approx. this height.