Rudy Giuliani's Height
5ft 8 ¼ (173.4 cm)
Peak height was 5ft 10 (177.8 cm)
American attorney and politician who served as the Mayor of New York City from 1994 till 2001. In a 2010 book by Ben Shapiro, he described Rudy as such: "At five-feet-nine-and-a-half-inches, Rudy is hardly an imposing physical specimen. His moderate height is tempered by his pugnacious attitude, however."


You May Be Interested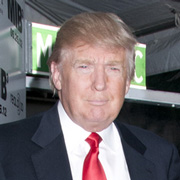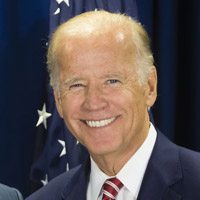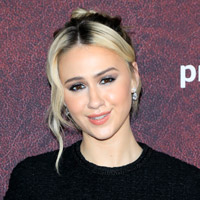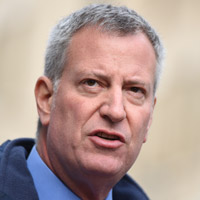 Add a Comment
25 comments
Average Guess (8 Votes)
Peak: 5ft 10in (177.8cm)
Current: 5ft 8.06in (172.9cm)
Vincent Caleb
said on 15/Jan/21
@Canson:
Look at this funny video of Rudy Giuliani saying "I demand trial by combat!!!":
Click Here
Lol, I though I was watching game of thrones when I saw that.
Peak looks good for Rudy, current could be a flat 5'8" however.
Duhon
said on 12/Dec/20
Ben Shapiro standing at 5'9" and a ripped 155 would have probably physically intimidated a prime Giuliani.
Arch Stanton
said on 12/Dec/20
Rudy is 76 years old now, so a 1.75 inch loss seems plausible. Though there is a chance he was a bit under 5'10. I wonder if he has a bit of a back problem, he seems a bit hunched at times which makes him look 5'6-7 at times.
I see Rudy had the China Virus and the Supreme Court case was thrown out. No court is even allowing them to have a case. YT said they're deleting any video revealing fraud and misconduct or questioning it. #Back in the USSR. ;-) Even if it was actually fully legit, they should do a full signature audit given the very high number of mail in ballots which both parties have said is problematic in the past. If they want to maintain people's trust in democracy and prove the millions wrong who think it was stolen they should do it!
Vincent Caleb
said on 8/Dec/20
5'8" current doesn't look too bad. His appearance on Borat does look pretty bad however.
vastlybetter566
said on 7/Dec/20
@Rampage(-_-_-)Clover
Newsmax once reported that Ivanka Trump is about 7 feet tall. Soros paid photographers to make her appear shorter.
Arch Stanton
said on 4/Dec/20
5000 claimed sworn affadavits now, 1145 sources to claims to date collected at
Click Here
Certainly huge in scale, but it would take a judge with balls of steel and a very open mind to hear him out.
Click Here
With Reagan in the 80s, who I think would have been 5'11.5-'6 at the time. I could believe a little under 5 ft 10 but seems about right. I think he had to have worn a toupee from pretty early on, look at the line around the side.
Canson
said on 4/Dec/20
@Rampage: 😂 😂 😂
I bet his current boss (the one who's days are limited) will be saying his youngest son is 6'7 or 6'8" if he's asked today. By those estimates maybe 6'10-6'11 😂
Arch Stanton
said on 3/Dec/20
There's been a load of claims on camera now of people apparently witnessing voter fraud or misconduct but the ones involving Rudy and Sidney Powell tend to be a bit cringeworthy as they tend to passionately talk about massive voter fraud conspiracies and "releasing the Kraken" without citing evidence which makes it look like they're spouting a load of nonsense. Sitting ducks for the media. I have done some of my own research on some of the claims past few weeks and there's some legitimacy to some of Rudy's claims at least in loose historical connections and company financing/management staff in the voter systems, enough to genuinely seriously question the election security anyway. But another thing entirely to claim they affected 6 million votes!! I've proved the media wrong in some of their dismissals, in fact I probably have the content to write an article to sell to a newspaper if I wanted to, but few of them mainstream would print it given their agenda!
Rudy looks shorter than 174 at a glance but always leaning down so...
Canson
said on 1/Dec/20
@Editor Rob: likely just a roundup or a measurement earlier in the day closer to 5'10 that was rounded up

Editor Rob
if Rudy ever said 5ft 9.5, I never seen
it...but then sometimes years later I can unearth quotes.
Arch Stanton
said on 30/Nov/20
Haha, I hadn't noticed that Maria link. LOOOOL.
Canson
said on 29/Nov/20
@Editor Rob: why the 5'10 listing when he was quoted as 5'9.5?

Editor Rob
I never saw a quote from Rudy, but Ben likely looked up imdb.
Andrea
said on 29/Nov/20
The link to Maria Bakalova is a touch of class, after all that's all I know him for! 😁

Editor Rob
yeah many folk will remember him for that Borat appearance...in fact it's the top
term
now on youtube that people search for.
vastlybetter566
said on 27/Nov/20
Imagine what it would be like for "5ft9" Ben Shapiro to stand next to prime Rudy, who he describes as half an inch taller than him. Wonder if his feelings would care about the facts in that scenario. Rudy would look like an "imposing physical specimen" next to Shapiro.
Arch Stanton
said on 27/Nov/20
Shapiro always sounds like you've got the speed on x 2. Speaks way too fast. He is an intelligent guy and I agree with him on some things but yeah, irritating, if he was in my school we'd have called him a little s**t haha! Giulani's posture is terrible, I thought he was 5 ft 6 max in the recent speeches!
Paul NS (6ft 0.5)
said on 27/Nov/20
Good to know IMDB heights have never not been way off the mark :D
Eric W Tam
said on 26/Nov/20
Shapiro has a serious complex. First he adamantly inflates his 5'6-7 (if we are being generous) to 5'9 then he calls someone almost half a head taller than him in his prime a "hardly imposing specimen" (lol "specimen", he's a human being not an unknown microscopic organism dear Ben, pseduointellectual much?) Like I think Shapiro is a skilled debater but I feel like he's unwell at times xd. I digress, well I ceratainly didn't expect Giuliani to be around my stature during his prime. On account it looks like he slouches a lot nowadays (maybe that's why he lost a full couple inches) and that he's played by 5'3 Kate Mckinnon on SNL. 5'10 peak, 5'8 now...... hope he doesn't lose more, anymore and he would really need to stretch his neck to look at someone like me, a guy just under his once peak height!
Linke
said on 26/Nov/20
Looks easy 5'10 with McCartney
vastlybetter566
said on 26/Nov/20
Shapiro - a below average height guy - mocking the height of Rudy - an average height guy.
Removing half an inch from Rudy, while adding more than 2 inches to his own height in his claim.
5'10 Dude
said on 25/Nov/20
At his peak I would say he was at least 5'9½. A full 5'10 could be possible too. I feel like his proportions make him look strangely short, but he definitely isn't. Would you say he has a large head Rob? A strong 5'8 for his current height seems reasonable next to Trump.

Editor Rob
now that he's shrunk a bit, his head does look bigger...wasn't small to begin with!
Michael187BarefootInTheMornimg
said on 25/Nov/20
Ironic how Ben Shapiro of all people is mentioning how someone else is "hardly an imposing specimen."
Pot....meet kettle
Anyway 175cm seemed like a good peak for "America's Mayor"
Some sources had him at 180 for peak, which is ridicc.
Robby Harris
said on 25/Nov/20
He was definitely taller than 5'9.5" at his peak.
Rudy with 5'10" Paul McCartney in 2001-2002:
Click Here
Click Here
Click Here
Click Here
Rudy with Donald Trump in 2006:
Click Here
Click Here
It's possible both Paul and Rudy were not quite at their peaks here, since both were pushing 60, but nonetheless Rudy looks noticeably taller. Trump definitely lost some height by then, but still doesn't look more than a couple or so inches taller there.
Rampage(-_-_-)Clover
said on 24/Nov/20
Rob, why not give him 5ft9½ peak?
That sounds a reliable estimate
Rampage(-_-_-)Clover
said on 24/Nov/20
Gosh, I was thinking more 5ft7!
Arch Stanton
said on 24/Nov/20
Cheers, seems a good shout. Ah, Ben Shapiro, the guy who is like G's height and thinks he's 5 ft 9, no wonder he's calling out Giuliani for not being big!!
Tall Sam
said on 24/Nov/20
A series of questions...
Is it me or have many of the recent page additions felt like a rather sleazy 2021 police lineup?
Actually I wasn't aware he was quite this tall. Why not go with the 5'9.5" as quoted? Those weird shoes he has been observed wearing recently in might give Rudy a bit more boost than the average shoe, but I'm not sure.

Editor Rob