Sadiq Khan's Height
5ft 5 (165.1 cm)
British Politician and 2016 Mayor of London. He once said
"Although I'm 5ft 6 I've grown in relation to the ideas I've got and what I'm going to do [as Mayor]."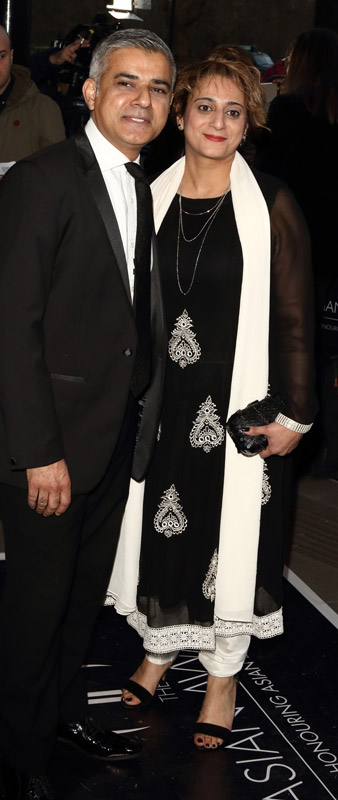 Photos by PR Photos
You May Be Interested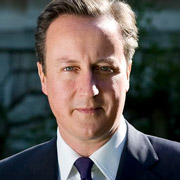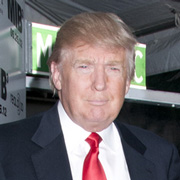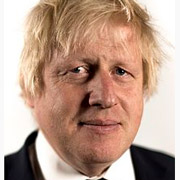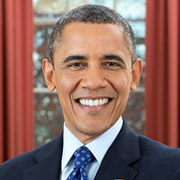 Add a Comment
40 comments
Average Guess (37 Votes)
5ft 4.17in (163cm)
5.9 legit guy
said on 10/May/20
He is 164cm
Great Major btw,rightist guys are getting mad because of him
ladeez
said on 8/May/20
He isnt even 5' 4, not sure why he is listed at 5' 5
Miss Sandy Cowell
said on 30/Nov/19
Sadiq has grown in my estimation, admitting to the police cuts being a contributing factor to the recent bedlam in London. 👍
Let's hope something is done about it - and soon.
5ft4.5.
Matthias Kellermann
said on 21/Oct/19
5'3" on a good day. Definitely suffering from "Little Man Syndrome" too.
Jackson
said on 14/Jun/19
Absolute clown. 5'4" max.

Editor Rob
I would prefer we didn't call people clowns. It's interesting that height was no barrier in him becoming a mayor of london.
John Oleinecka
said on 5/Jun/19
Actually, he looks shorter than 5'3", and when he speaks,,,,even shorter!
marcus ua donnghaile
said on 3/Jun/19
I heard he was 160cn's and 1 inch on his tippee-toes!
Stephen Richards
said on 16/Mar/19
Certainly suffers with little man syndrome. 5 Ft 4.
matthay
said on 1/May/18
Passed him on the street in London.
I'm 5'7" and I was noticeably taller.
I would guess he's only 5"4'
miko
said on 9/Dec/17
Personally I'd give him about 3ft tall....
In reality around 5'4.
Denis
said on 9/Dec/17
I am 5ft 6in and I think I am taller than him. I have done well in business and it is sad that people get so screwed up about height. I see everyone as the same in every respect and concentrate on what they bring to the table. Probably the reason I have been successful.
harry blackwell
said on 8/Dec/17
i'm almost certain he's 5 ft 4 and 3/4 inches
Editor Rob: Sadiq may well measure that, I am sure he has a greater chance of being under 5ft 5 than he does of measuring 5ft 6 barefoot.
Ian
said on 22/Oct/17
Met this guy when I lived near Balham (he Was the MP) I'm 183cm, I was clearly 25cm taller, He 5ft 2.5" at best, even my 166cm Wife was 6-8cm taller
Paul
said on 16/Oct/17
Click Here
Looks a bit taller than Hillary Clinton, who's listed 5'4.5 here. I'd say 5'5 is not far off, maybe 5'4.75? 5'2 is ridiculous, he is clearly taller than that.
Rick
said on 6/Oct/17
He must be shorter than this. He is constantly being towered by pretty average looking people. I would have guessed 5'4 maximum.
Quoter86
said on 24/Jun/17
I live in an affluent white part of England and the average women is about 5'7 here. I see 5'9/10 women a lot when I'm out and rarely see a 5'3 or below one. 5'6 for Sadiq.
Doom
said on 21/Jun/17
@littlesue No way. Average uk female is 5'4 max, never is it 5'5, maybe in the next 50 years but not now. 5'5 is beginning of tall for a woman in uk and its rare to see a woman of 5'5 just as it is rare to see a man of 6 foot (beginning of tall for uk male)
Sadiq is 5'2 if you ask me.
Editor Rob: he might seem a very short guy at times, but I struggle to see him much under 5ft 5 if measured, let alone 5ft 2.
littlesue
said on 17/Jun/17
Doom would say average UK woman now more 5ft 4/5ft 5 although for Asian women it would be smaller, can't see him as low as 5ft 2. Would agree on 5ft 5.
Doom
said on 17/Jun/17
Rob this guy needs a downgrade to 5'2. The average woman in uk is 5'3/5'4, in his pics on twitter he is shorter than most of the women in photos with him.
Hes bang on 5'2, not a mm over.
Ferdinand
said on 15/Jun/17
Yeah, Corbyn is same height as me (weak 5'9) so this seems right for Khan
SAK
said on 10/Jun/17
He always looks super short. I would have guessed him at 5'4".
For some reason I always expect male politicians to be above average to tall.
Quoter86
said on 6/Jun/17
Rob, Ed Miliband is clearly 6'0 next to 6'1 David Cameron. And Sadiq looks 6" shorter than Miliand (google image search them together) - he has to be 5'6.
Joe blow
said on 5/Jun/17
Ppl fighting over whether hes 5'6 or 5'5.wow... Ive measured myself a dozen times and still not sure if im 5'8 or 5'9.
Rick
said on 5/Jun/17
5'4 max. There's at least 5 inches between him and Corbyn who looks a comfortable 5'9.
AH
said on 5/Jun/17
He's quite clearly 5'4" (163 cm). Needs a downgrade.
Lex
said on 12/May/17
Ive met jeremy corbyn and for pete's sake, corbyn to me was around my height (5'8.5"), so Sadiq cant be more than 5'4" at best judging by pictures of the two politicians. Id say sadiq is 5'4" +/- 0.5" so maybe an extremely weak 5'5" on an excellent day
Chris
said on 28/Mar/17
A lot of the problem is a 3-4 inch gap in height actually looks like a hell of a lot when you look at two people. So people see a height difference like that and think it's a lot more than it is.
So you guys see someone whose a lot shorter than say 6'3, and think he's 5'9, when it's more like 5'11
Chris
said on 28/Mar/17
He's not 5'4. That's stupid. I saw him with Ed Milliband(6 feet) once and he was about 5-6 inches shorter. Making him 5'6 or 5'7
Shorter people actually do look really small stood with 6 footers. But it doesn't mean they're 8-9 inches shorter! a 4-5 inch height advantage looks a lot more than it is.
Galathea
said on 24/Mar/17
Comparing pictures where he stands beside many celebrities, I'd say 5'4" inches (1.63 cm).
heelshealheight
said on 18/Oct/16
Hello again, Rob. Don't mean to be cruel (at least not intentionally..) but seriously, just look at this guy next to the (estimated) circa 5ft9in Corbyn; he barely reaches his shoulder. He is clearly not 5ft5in.. Anyway, he appears to be a decent guy and I won't comment about his diminutive height (my height estimate for him is 5ft2max) any further..;-))
Editor Rob: he can look a bit under 5ft 5 with Jeremy.
Tom Raven
said on 31/Aug/16
Met the guy yesterday, really nice bloke although yes is is quite short, but does it really matter as long as he does a good job !
Lactri
said on 20/Aug/16
People are saying this is inaccurate, but I met him at a EU rally and would say he is being honest. Im 171cm with shoes on and he was probably 2 or 3cm shorter than me (I did get a photo so can compare).
Editor Rob: it can show how one person sees 5ft 6, another could see 5ft 4, it's a big difference really!
Mickey
said on 19/Aug/16
Definitely inaccurate - I've stood next to him in similar shoes and I could easily see over the top of his head - I'm 5'7".. I'd say 5'4" tops.
heelshealheight
said on 23/May/16
Rob, this guy is way below 5ft6. There's a recent photo of him standing next to Nicola Sturgeon and she's actually 'towering' over him (Nicola is never taller than anyone unless he/she is in kindergarten..). Ed Miliband (circa 5ft11) is a giant next to him. Albeit one of the innumerable bogus height claims, this guy has gone way overboard..
Alxr37
said on 21/May/16
It thought this was George cloney when i was scrolling down
Panda
said on 17/May/16
@Aaron Zamora Agreed he does look like a shorter South Asian version of George Clooney.
Zach
said on 17/May/16
Need a listing for Jeremy Corbyn...
Arch Stanton
said on 17/May/16
Short guy. Needs an IQ test too ;-)
Aaron Zamora
said on 17/May/16
He looks like a small version of George clooney