Sally Dexter's Height
5ft 4 (162.6 cm)
English actress, known for playing Faith Dingle on Emmerdale and Mrs. Chynoweth in Poldark. In 1986 she listed her height as
"5 feet 4 inches"
.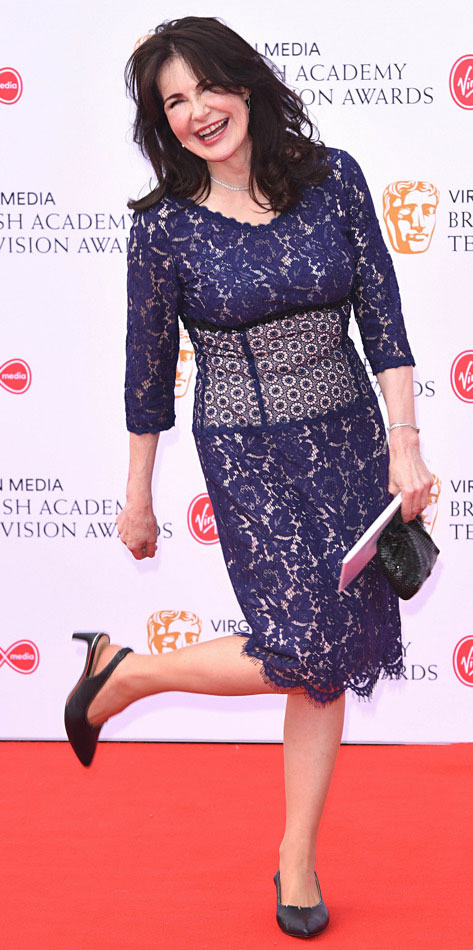 Photos by PR Photos
You May Be Interested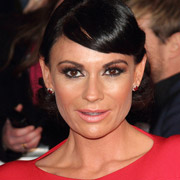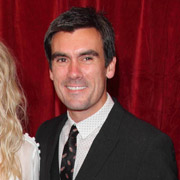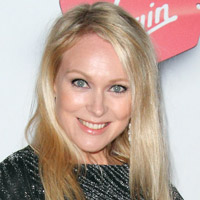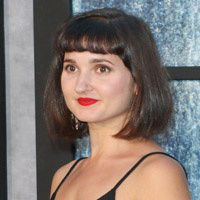 Add a Comment
14 comments
Average Guess (10 Votes)
5ft 4.35in (163.4cm)
Miss Sandy Cowell
said on 10/Feb/20
I saw 'Attack of the Adult Babies' again the other night, and Sally looked decidedly average among the other women. Don't expect to be able to compare her to the men in this - they play the pig-snouted babies, and spend their time on their backs, and having their revolting nappies changed! 😷🐽💩
Sally gets 5ft4.75.
Miss Sandy Cowell
said on 3/Dec/19
@ Nik - The average guess is her actual height.
5ft4. 😁💐
Miss Sandy Cowell
said on 8/Aug/19
That's a brilliant new picture, Rob, and a dream of a photo for helping us out with Sally's height!
5ft4. 😁👍🍵
Nik
said on 9/Jul/19
@ Sakz - It's refreshing to see!
Miss Sandy Cowell
said on 8/Jul/19
Faith certainly saw the funny side of the late Emmerdale character of Lisa Dingle's ashes being actually the contents of the hoover in the recent farewell 'ceremony'! "Where is she now?" someone added.
"Oh, we thought she'd be happier watching the pigs!"
🏺🐖🐖🐖
How very true! Sally Dexter gets 5ft4 and Pollard gets a K up the A to kick him back to reality - because he's lost a diamond of a woman, over one measly kiss! 😝
Sandy Cowell
said on 6/Jan/19
I started watching a film yesterday called 'Attack of the Adult Babies', and found Sally playing the head matron to a 'nursery' for fat, hairy, nappy-wearing, pig-snouted male babies! Directed by fellow 'Emmerdale' star Dominic Brunt, it wasn't quite as fast-paced as I was hoping for to keep my attention, but I will probably give it another whirl when it's on again. I have seen two excellent films either with or directed by Dominic, so maybe next time...
Sally looked petite in comparison to most of the other nurses, who were all brunettes like her, except for one tiny blonde, who stood out for her smallness and her pale hair. I don't have any idea who played the little blonde, but it might be interesting to find out - and to know her height, which seemed to be around 4ft10 or 11. Mind you, as you can expect, it took a great many nurses to keep the snouted scamps under control! 🐽
Sally Dexter gets her usual 5ft4.
Sandy Cowell
said on 25/Oct/18
That's a very good idea little sue! I didn't know she was all of 17; she looks younger as she has a very young face and is, as you rightly say, a short little lass. I will investigate and make a point of asking Rob on the Height Requests page before the day is through.
little sue
said on 24/Oct/18
Wonder how tall is the actress who plays Liv? she looks very petite, maybe about 4ft 10/11, she is 17 so fully grown now.
Sakz
said on 18/Oct/18
@Nik I've noticed a lot of women on here seem to be honest about their height (certainly a lot more than men). In fact some I've seen are even as precise as to stating the fraction despite not actually claiming it.
Nik
said on 17/Oct/18
This is a wonderfully honest claim from Sally Dexter!
Sandy Cowell
said on 17/Oct/18
@ Connor - That's what I read for her online - 5ft5!
Csimpson6ft
said on 16/Oct/18
Looks about right, probably 5'4.5 at her peak or even a full 5'5 like you said Sandy.
Sandy Cowell
said on 15/Oct/18
@ Rob - Well, maybe she has! I'll check her out tonight! Her face when she was sussed out by Charity was a picture! 😊
Sandy Cowell
said on 15/Oct/18
YEEEAAAAAHHH! Thank you so much Rob! I think this woman is hilarious! You could say that she's grown on me - enormously!
I reckon she might have been 5ft5 in her youth, but 5ft4 nowadays seems fine for her.
She really looked the part in that masquerade ball! Her hair was coiffed to perfection! She was getting ready to rid the world of an unfortunate piece of work, but didn't quite succeed! I pity her when Kim Tate comes out of prison...
and she will!
5ft4.

Editor Rob
There is a chance she might have lost a half inch by now too.