Samantha Fox's Height
5ft 1 (154.9 cm)
English Glamour Model and Singer. On tv show Celebrity Come Dine With Me she said
"I'm 5ft 1"
and in 1989 said
"Everyone was telling me I should be a model and I used to say, 'No, no, I'm too short.' I'm only 5 foot 1"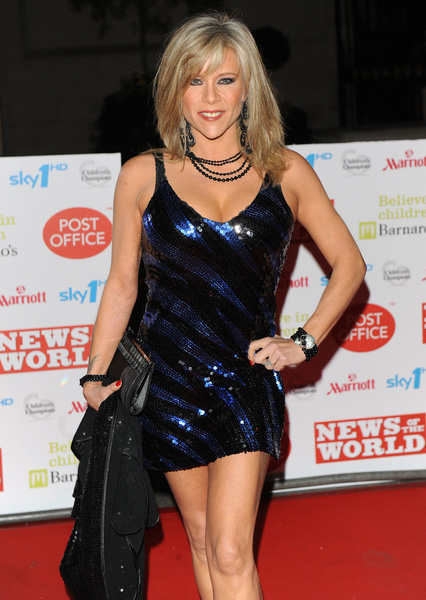 Photos by PR Photos
You May Be Interested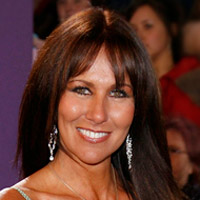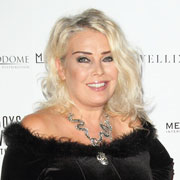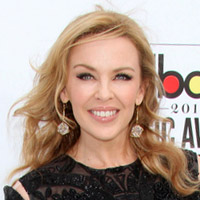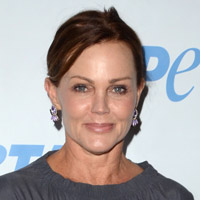 Add a Comment
13 comments
Average Guess (10 Votes)
5ft 0.48in (153.6cm)
Nik
said on 12/Apr/18
@ Sandy Cowell - Hi!
My autocorrect is a lot cleaner than yours but mine still comes out with a few gems, he has been known to change Rob's name to something peculiar, I cannot remember what or I would tell you both!
It's good to know there are no height restrictions when it comes to glamour modelling, despite hearing about height restrictions in the modelling world I have come across a lot of female models under 5'7" so they must just apply for certain types of models, I hope that male models can be average sized and small too! Attractiveness really is not linked to ones height so the more average sized and small models (of both genders) that come to everyone's attention the better!
My Mum and I regularly have to wait a long time for buses and taxis to come, I don't think we have ever had to wait an hour though!
I think there is no coincidence about the changes that your autocorrect is trying to make to your writing, he has a rude mind! Like you said, he is funny though!
Sandy Cowell
said on 10/Apr/18
@ Nik - 😂😂😂😂😂😂😂😂😂
I'd much rather it be my eyes that do the 'crying'!
Your autocorrect has a nice, clean mind compared to mine!
And, oh yes, when it comes to glamour modelling, there are no height restrictions; I've even heard it said that short girls are better for the job* because they are more 'compact'!
I, too, noticed I was at the top of the 'Latest Comments'! He he he - a very exciting and satisfying way to start the day!
Yesterday I went out for the first time - to physio! I overdid things, had to wait 60 mins exactly for a ruddy cab and when I came in I looked hunched over like a caveperson!
This morning, I am upright, but in bleedin' agony!
* My autocorrect tried to put that short girls 'are better for the jon!' Now this is getting ridiculous! Toilets again, and though the name is usually spelt with an 'h', many Jons (I know one!) spell their name without!
Naughty, nauseating autocorrect! But funny too!
Have a great day! 👍😉
Nik
said on 9/Apr/18
@ Sandy Cowell
Congratulations - You are top of the "Comments Page" again!
Yes, one can pee ones pants or alternatively one can reduce that need by crying out of ones eyes! (autocorrect tried to change eyes to Europe!)
I very much doubt that I will be 5'7" at 57! But never mind!
Samantha is not too short to be a model, anyone in their right mind would have her on their books!
Cheers!
Sandy Cowell
said on 8/Apr/18
@ Nik - Nice coincidences! Very nice actually! 😸👍👍👍
Sandy Cowell
said on 8/Apr/18
@ Nik - It's a figure of speech for laughing too much! (To pee one's pants!)
It only actually happens if you have a weak bladder! Fortunately, mine is holding on nicely, so it WAS just a figure of speech! I think my bladder has a few years left of good behaviour! 😉
Nik
said on 7/Apr/18
@ Sandy Cowell
Sandy Cowell - Why?!
Me - 😂!
Gladstone Screwer - 🌽!
Meg DeAngelis - 6'1"!
Samantha Fox - 61"!
Samantha Fox - 5'1" at 51 years young!
Sandy Cowell
said on 7/Apr/18
@ Nik -
That's very, very funny!
Thanks for making me need to change my underpants!
Nik - 🐩💩!
Me - 🍋🚾!
Gladstone Screwer - 🌽!
Samantha Fox - 61"👙!
Nik
said on 6/Apr/18
@ Sandy Cowell - 🐝!
@ Gladstone Screwer - 🌽!
Samantha Fox - 5'1"!
Sandy Cowell
said on 6/Apr/18
@ Gladstone Screwer - I don't think anyone can argue with that! She's been through a lot and still came out the other side smiling. That takes some guts!
Today I give Samantha 5ft1!
Sandy Cowell
said on 29/Nov/17
@ Gladstone Screwer: 🌽
Trust you to be found loitering
about on this page! I wonder why; is it the capital knockers
again? 🍠🍠👐
Anyway, I like what you had to say about Sam. She really is a nice girl and has withstands the test of time amazingly well.
I used to live quite near to her. I knew she got off at Angel tube station, but did I ever see her? No! I did look though! I'd have my pair of little brown eyes 👀👀 peeled for her 5ft1" figure and her pair of unmistakeable...
Well, in view of how great Sam looks still, I will only take off half an inch from her original height, which is damn good going!
Marcus
said on 21/Jul/16
When she appeared on "Charles in Charge", 5'1" Nicole Eggert was 1-2 inches taller than Fox. Based on this, I would estimate that Samantha Fox is 4'11.5".
Len
said on 14/Sep/12
5'1" does seem spot-on for her. And she appears to be one of the few short ladies out there who's honest about her height, instead of adding a couple of inches.
Shaun
said on 25/Oct/11
Rob, Mick Fleetwood really needs a page. 6'5" and change I think.
[Editor Rob: I looked for a quote from himself but never did, if someone can find one then great ]