Linda Lusardi's Height
5ft 4 (162.6 cm)
English glamour model. In the Daily Mail (4/3/08) she said
"I'm only five foot four."

Photos by PR Photos
You May Be Interested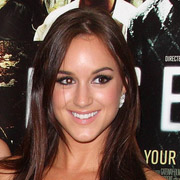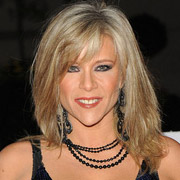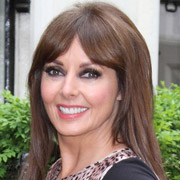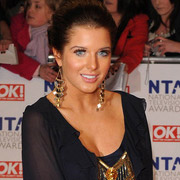 Add a Comment
12 comments
Average Guess (7 Votes)
5ft 3.82in (162.1cm)
Paul Wood
said on 19/Jun/20
I'd say sub-5ft 4in, probably 5ft 3.75in (162cm).
Miss Sandy Cowell
said on 19/Mar/20
I'm shocked and devastated to have read this morning that Linda is very ill with the coronavirus.
Let's all wish her a speedy recovery and if we pray, then we could include her in our prayers. She's been in the limelight for decades now. First she was a Page Three favourite and now she's made a career in television, as an actress and appearing on the 'Strictly' dance programme, I believe, and plenty more besides. She's married to the very tall actor Samuel Kane, and has a son and a daughter with him.
Get well soon Linda. 💐 XXX
Miss Sandy Cowell
said on 18/Sep/19
💐🎂🎉 Happy Birthday Linda! 🎉🎂💐
Unbelievable to think that Linda turns 61 today. Many Happy Returns to her! I remember her husband was a very tall 'Brookside' actor, but I don't remember his name!
Always read that she was 5ft5, so I can't go lower than 5ft4.25.
💐🎉🎂🎈💐🎉🎂🎈💐🎉🎂🎈💐🎉🎂🎈
Sandy Cowell
said on 26/May/18
@ Gladstone Screwer - I saw Linda on 'Who's Doing the Dishes?' either yesterday or the day before. She WAS doing the poxy dishes too, so the guests must have guessed correctly! (I only saw the very end of the show!) Ha ha! It comes as no surprise to find you on this page, no surprise at all! 🍉🍉 🌽!
I am 100% certain that, during her career as a Page Three favourite, Linda was always written up as 5ft5! Today I will give Linda 5ft3.75, but it is hard to swallow that she isn't the height I always read for her! Maybe she's lost a bit, but she still looks great, of course! I reckon at the height of her fame, her morning height WAS 5ft5, dwindling down to 5ft4.5 during the course of the day. It makes sense that at the age of 60 odd, she has gone down to the height written up here - 5ft4 or slightly less!
Nik
said on 26/May/18
She is height honest, looks great, and has nice teeth!
Arch Stanton
said on 22/Sep/15
Quite suitable, cheers ;-)
Arch Stanton
said on 20/Sep/15
Rob can you add a photo of her? Pick the best one you can find ;-)
[Editor Rob: give me a couple of hours, I'm sure I'll find one suitable.]
Piers
said on 17/Sep/15
It would be generous to give her 5' 3". I've met her twice and she's tiny.
Shaun
said on 6/Sep/11
Still sexier than many birds young enough to be her daughter...
Kay
said on 26/Mar/11
Saw her in costco with the family today and spoke to her she is def. no taller than 5'2"(that's being generous). I'm 5'5" and I was looking down on her quite a bit.
Shaun
said on 12/Mar/11
She does look 5'3" or 5'4". I find this women even hotter than even like some of the younger Hollywood beauties. I think its a combination of the dark hair, green eyes, tan and volumptious figure that does it for me.. Sort of like Caroline Munro did in the 1970s, quite similar looking actually
Shaun
said on 2/Jan/11
@Piers
Geoff Capes would tower above most people...