Sarah Douglas Height
5ft 9 ½ (176.5 cm)
English Actress, best known for roles in Conan the Destroyer, Superman 2 and Return of the Living Dead 3. In the Milwaukee Sentinel on 25 Sep 1986 she said:
"I'm 5 foot 9, but I wear very high heels for my roles that make me photograph as if I were 6-foot-3"
. I met her at Collectormania events. In the Chevron 7.5 photo she had an inch more footwear, and in the Glasgow one I had about 1/3rd inch more footwear than her.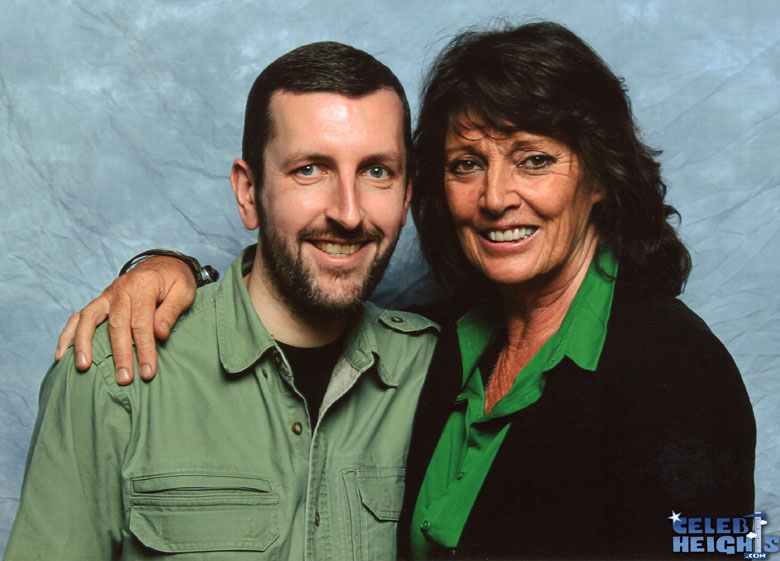 5ft 8 Rob and Sarah @ Collectormania Glasgow, 2012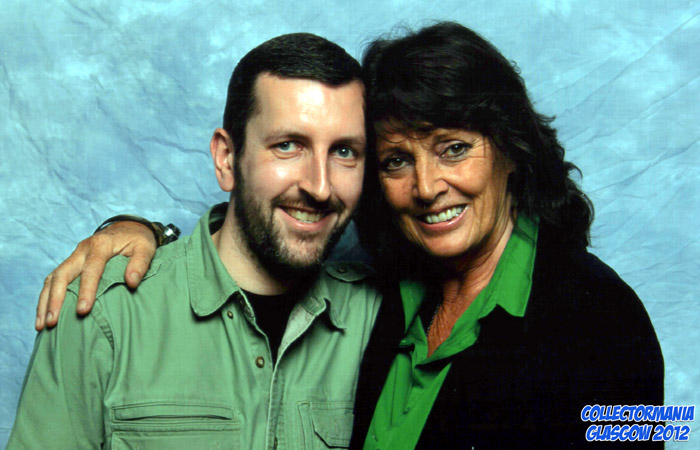 I am fit and healthy but have problem with leg and hip which has lead to my GROWING by 3/4 inch. Must Br a miracle cos now I am 5 10 tall.
-- 2012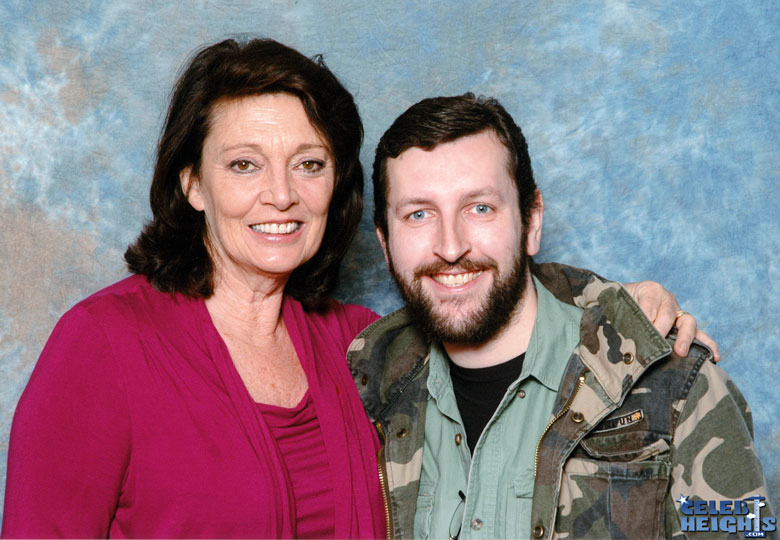 5ft 8 Rob and Sarah @ Chevron 7.5, 2010
You May Be Interested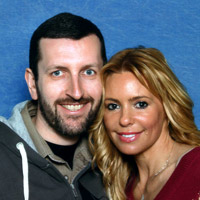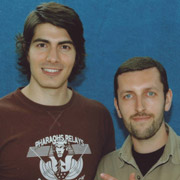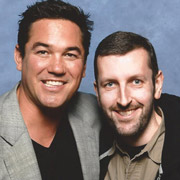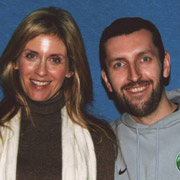 Add a Comment
22 comments
Average Guess (6 Votes)
5ft 9.29in (176cm)
Nik Ashton
said on 9/Feb/20
Her hair can make her look taller!
Nik Ashton
said on 3/Feb/20
She's taller than most Englishmen! 🥒!
Miss Sandy Cowell
said on 2/Dec/19
Eric Pleasant wrote Sarah's last comment on Boxing Day 🎁 last year. Now Christmas is upon us again, so it's high time Sarah gets another one and a guess for 5ft9.25. Yes, she IS taller than Rob, but by that much? 🤔 Well, possibly! 😁
🎄🎅⛄🔔🎄🎅⛄🔔🎄🎅⛄🔔🎄🎅⛄🔔
ERIC PLEASANT
said on 26/Dec/18
They use to have her listed as being six feet tall for no good reason. I do remember an interview that she had with Joan Rivers where she towered over her and other female guests.
Sotiris Gravas
said on 23/Dec/18
Arnie not looking very tall next to Sarah Connor, er, I mean... Douglas:
Click Here
Arnie and 5'9" Bruno Sammartino...
Click Here
What does that mean for Andre's height...?
Click Here
Greg99
said on 25/Aug/18
Great to see her here - she did look tall'ish in Superman II - didn't realise the was that tall.
anyonmious
said on 5/Aug/17
i remember her as 5'8.5"
Nik
said on 10/Jul/17
That's a nice pic Rob!
Nik
said on 8/Jul/17
She is a random celeb again! I think she is ever so slightly taller than you! It's 5'8,75" for me!
Nik
said on 6/May/17
She is very tall - and a random celeb again!
John
said on 25/Mar/17
Looks 5'8.75
Johno
said on 30/Jul/16
Rob, she ain't taller then you. 5'8.5.
daegon
said on 26/Aug/15
Didn't she say that Arnold swartzennegger wasn't taller than her in a interviewers back in the early 80's
ricky
said on 25/Feb/15
They use to have her down as being six feet at one point or 5'10.
Bishop
said on 20/Dec/14
Looks more 175/176 cm with you.
Matt 184.7-186.7cm
said on 27/Oct/13
a rare round downer!
thorterr
said on 20/Mar/13
spot on 5ft 9.5
Sword
said on 1/Mar/13
Maybe 176 cm max, in my opinion
Byron T.
said on 20/Jan/13
Looked 5'9'' in the Superman films.
johno
said on 8/Dec/12
Beautiful lady - 5'9
Anonymous
said on 17/Oct/08
Yeah she indeed is 5'10" or even a bit more. In the Conan the movie she looks about 4 inches shorter than arnold, and he is like 6'2".
Catsman
said on 24/Mar/08
I don't know about the footwear, but she was almost as tall as Schwarzenegger in Conan, where she walks around him in the palace on a, presumably, flat studio floor.