Scott Baio's Height
5ft 10 (177.8 cm)
American actor best known for playing Chaci on the Happy Days and starring in Charles in Charge. On twitter, when asked how tall he stood, Scott replied
"5-10 1/2"
and on another occasion
"I'm just under 5-11"
.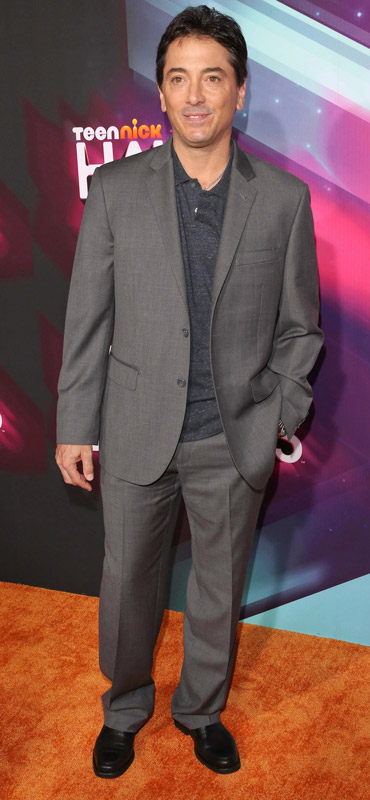 Photos by PR Photos
You May Be Interested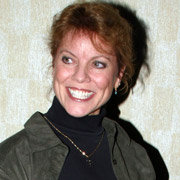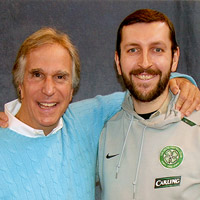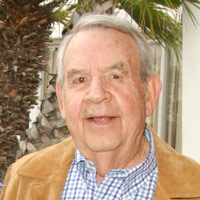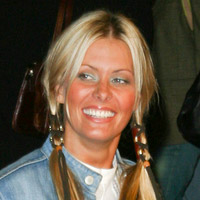 Add a Comment
29 comments
Average Guess (9 Votes)
5ft 10.36in (178.7cm)
Panchsfhool
said on 18/Mar/20
1.76 looks good for scott. Seems that his having a small frame and makes him look shorter about 5"7 or 5"8
Bradley
said on 2/Jul/19
Strong 5-9 saturday. Nice guy.
phil
said on 22/May/17
yall jealousy hes 5'10 and yall aint haha
Marc
said on 23/Feb/17
I would say around 5'9 5'9.5. He was a little taller than Dick Clark when he visited American Bandstand. Clark was 5'9. Anson Williams is 5'10 and he is shorter. Look at the full cast picture at the end of the opening credits for season 11 of Happy Days.
noway
said on 9/Aug/16
probably a weak 5'10 at most. Between 5'9-5'10.
areyoukiddingmerob?
said on 9/Aug/16
Click Here
5'9 MAX
Chase Witherspoon
said on 2/Aug/15
5'10" for Scott Baio surprises me, he always looked 5'9" in "Happy Days"... I could possibly see 176cm peak height in the morning, but anything more seems inflated...
CDS
said on 17/Feb/15
Back in the '80s, on TV's "Charles In Charge", I honestly thought he was 6 foot. LOL That is, until I saw him next to guesstar John Astin (5'11"), who was easily an inch or two taller. Now I see the 5'10 1/2" claim and think that probably means he's 5'9 1/2" barefoot since that height is probably in shoes-??
Len
said on 27/Jul/13
He always looked more like 5'8". I seriously doubt his claim.
Marcus
said on 11/Jun/12
He has a very slight build, which makes him look taller than he actually is. 5'9" is an accurate estimate of his height.
me
said on 12/Feb/11
@Marcus
He was still growing during his happy days days.
brian storey
said on 2/Nov/10
Willy ames is 5ft5in to maybe 5-6in..I was an extra in "Zapped" and ,in the scene at the roulete table he was standing on a crate...I know,I was behind he and Scott Baio through that whole days filming...(even got on the lobby card with that scene on it (in blue jacket)......
Antonio
said on 15/Apr/09
Rob, if he was given 5-9 in 1982, why do you list him at 5-10? If anything heights are exaggerated.
Jay
said on 6/Dec/08
It's hard to believe that little Scott Baio is a full 5'10", but then, what do I know? Maybe he's close enough at 5'9".
- J
Socom
said on 13/Apr/08
5'8.75-5'9. probably
Vito
said on 10/Mar/08
Have you seen scott baio without shoes in scott baio 46 and pregnant. Watch the scene when hes at a Buddhist therapy session with Renne. Hes got only a couple inches on her. In shoes hes got like around 6 inches on her. Theirs a 3 inch difference. I ssy 5'8 without shoes and 5'10 in shoes. Maybe he got lifts who knows. anyways i loved him in Happy days. ps iam not gay lol .
JackieTreehorn
said on 25/Feb/08
i doubt he's truly a full 5-10 from watching his reality show. but he is probably close, maybe 5-9.5
Greg
said on 4/Feb/08
He looks 178 cm to me. By the way, Scott Baio is 46 and no longer single. On December 8, 2007, he married longtime girlfriend Renee Sloan in a small rooftop ceremony in L.A. They had a child together in November.
sf
said on 23/Jan/08
Yea - no way more than 5'9". And, yeah Willie Ames is only around 5'6".
AZ
said on 23/Jan/08
I would say no more than 5 feet 9, and that's seriously pushing it. He looks so short on his reality show.
dave
said on 20/Sep/07
no no no. im 5'9 and i work in pharma sales. i literally crashed into him at cedar sinai medical towers. he was wearing regular sneakers. he was clearly taller than me. hes at least 5'10 if not 5'11 altogether
ballewmar
said on 12/Apr/07
Only 5'10?! That's a surprise. I would have guessed Baio at a least 6', but I have nothing to base it on. On "CNC" he just seemed like a tall and lanky guy-- much taller than the other actors, who apparently must have just been short. That Ames actor really made Baio look much taller than he is.
Brian
said on 5/Apr/07
I agree with 5'8". I thought he was 5'7" on television.
tony
said on 28/Mar/07
BAIO WAS 5 11. I WAS AN EXTRA ON CHARLES IN CHARGE AND HE WAS AN INCH TALLER THAN ME AT 5-10. LEAVE THE "ITALIAN GUY" OUT OF IT BRAD. WHAT DOES THAT HAVE TO DO WITH IT? SMALL ITALIAN GUY: SEE ALAN ALDA, DANNY AIELLO, SORVINO, ETC.
irshgrl500
said on 29/Dec/06
You know, Scott overstating his height or lying about whether he is dating one girl or ten, while being married-maybe, doesn't surprise me. Over 20 years ago, my girlfriend dated him. He was not 5'10", more like 5'8" (because she was 5'7" and WOULD NOT wear heels when she went out with him.). He was mean to her, lied to her, and rude to all her friends. The relationship was very brief, thank goodness. People can change. My past impression of Baio though, is still with me today, and it isn't good.
Julie from WI, Celebrity Nooz reported (but could not confirm)Scott married his longtime girlfriend, Janette Jonasson, in January of this year. Maybe he is married to two women. Well, sorry that's not nice but he definitely was a player.
Anonymous
said on 29/Dec/06
how the heck can Juli from Wisconsin be married to Scott Baio when the web sites show him at different outings with different female guests? Yea, right you are Scott Baio's wife as much as I am.
Brad
said on 11/Oct/06
5' 9". Just a small Italian guy. He only had 4" on Heather Locklear in '83.
sf
said on 8/May/06
I have an old "TV Superstars '83" book given to me as a joke. It's got Scott as 5'10". Actually, I would guess he's probably not much taller than 5'9".
rut
said on 30/Dec/05
Maybe lifts..?!? Did Ron Howard ever wear lifts..?