Sean Hayes Height
5ft 11 (180.3 cm)
American actor, best known for playing Jack McFarland in TV series Will & Grace. In film he has appeared in The Bucket List, The Three Stooges and Soul Men. He once said
"I'm 5-foot-11. Everyone I ever meet says, "Wow, you're a lot taller in person."

Photo by kathclick/BigShot.com
You May Be Interested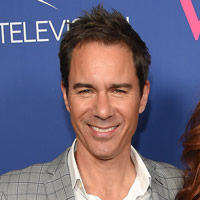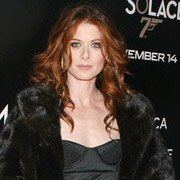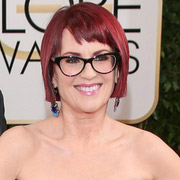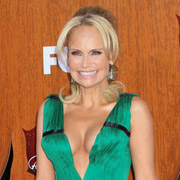 Add a Comment
26 comments
Average Guess (12 Votes)
5ft 10.94in (180.2cm)
Tall Sam
said on 23/Sep/20
Similar height to Jason Bateman looks like.
Miss Sandy Cowell
said on 2/Oct/19
I ended up on Sean's page by mistake, but when I saw he hadn't had a comment for 2 years and 2 days, I felt he was in urgent need of one! 🤗
Miss Sandy Cowell
said on 2/Oct/19
I'll follow David and go with 5ft11.5! 😁👍
David
said on 29/Sep/17
For once you have UNDERstated someone's height! I'm 5'11" on the nose; Sean used to live in the (much nicer!) apt building one next to mine on Rossmore in LA, and he is slightly taller, so I say 5 11.5"
MD
said on 13/Feb/16
With a 5'11" Jason Bateman:
Click Here
Can't tell if Batemen is standing a bit closer to the camera, though.
dmeyer
said on 10/Feb/16
My comments are confusing since i use to claim 5ft 11.75/182cm then i use to think i was 180cm from 2006-2009 since i missmearured myself 180cm at night , then i discovered the aerosol back to wall and was 181cm night , then in 2010 i became professional with eorosol back and facing wall using good floor long aerosol and gvood wall and realized i was about 181,5cm evening height , so by that , sean was about 0.5in shorter so 5ft 11
Dmeyer
said on 31/Oct/12
Almost m'y height in person whi mr r say 5'8
Dmeyer
said on 4/Oct/11
Seemed 5'11 in person at worst 5'10.75
Mr. R
said on 18/Aug/11
I saw Sean and he is 5-8.
aaaa
said on 16/Aug/11
Yeah he and that other dude look pretty tall i can tell by comparing them to the height of the door, and their furniture
Dmeyer
said on 16/Jul/11
I met Sean hé is about 5'11 mr r cant tell. Height hé also says 5'8 for 5'11 dmx
SAK
said on 26/Mar/11
McCormack is 177cm/5ft9.5 and Hayes is 5ft10.5/179cm.
Aggie
said on 13/May/09
It's probably a matter of angles and cams... I met him in NYC, he seems to be 5'11 or so.
dmeyer
said on 25/Sep/07
i dont agree with mr r i met him at the arclight he had sneakers the same as mine and look maybe 1 cm smaller than me no more so 5'10.5 to 5'11 i doubt he had lifts in his reebook
Mr. R
said on 16/Jun/07
When I saw him last year, he was in tennis shoes, so no lifts there. For sure between 5-8 and 5-9.
dmeyer
said on 14/Jun/07
rob he could be 179 180 range like 5'10.75 since he looked a hair shorter than me so might not be full 5'11 but i was steel shocked since i expected 5'9
Mr. R
said on 12/Jun/07
dmeyer, I definitely think that Mr. Hayes is a member of the "Hollywood Lift Club". I always thought that he was about 5-11, but when I saw him, he was much shorter.
dmeyer
said on 10/Jun/07
he seemed 0.5 shorter than me when i met i walked by him 3 times 5'11 is possible but 5'10.5 to 5'10.75 is possible i was a hair taller i thaught i was 182 when i met him so i thaught 180 so more 179 5'10.75
Mr. R
said on 10/Jun/07
I saw Sean at a festival in Hollywood last summer, and he is not quite 5-9. Drew think about it.
Drew
said on 26/Apr/07
No way is he only 5'10", Jesse. He is a genuine 5'11". Unless he wears lifts, which I doubt.
Jesse
said on 27/Mar/07
He looked 2 inches shorter than Braff in Scrubs so 5'10..
julie
said on 1/Jan/07
in most of the series, he looks the same height as McCormack, but I'm watching the finale episode, and you can clearly see he's 2 inches or more over McCormack.
dmeyer
said on 3/Aug/06
he looked 1 to 2 cm smaller than me so 180 looks about right
dmeyer
said on 17/Nov/05
I MET HIM AT THE THEATER I AM 5'11 1/2" HE DID LOOK AROUnd 5'11"
Monica
said on 16/Jul/05
To me, they both seem the same height, but at times one looks taller than the other, and vice versa
Drew
said on 13/Jun/05
They both look the same height to me. I watch the show all the time so...