American actress best known for roles in movies such as Hellboy, Cruel Intentions and Legally Blonde. IMGModels lists her as 5ft 4, with vital stats of: Bra/Bust size 34A, Waist 24 inches, Hips 33 inches and shoe size 7US.

Photo by DFree/BigStock.com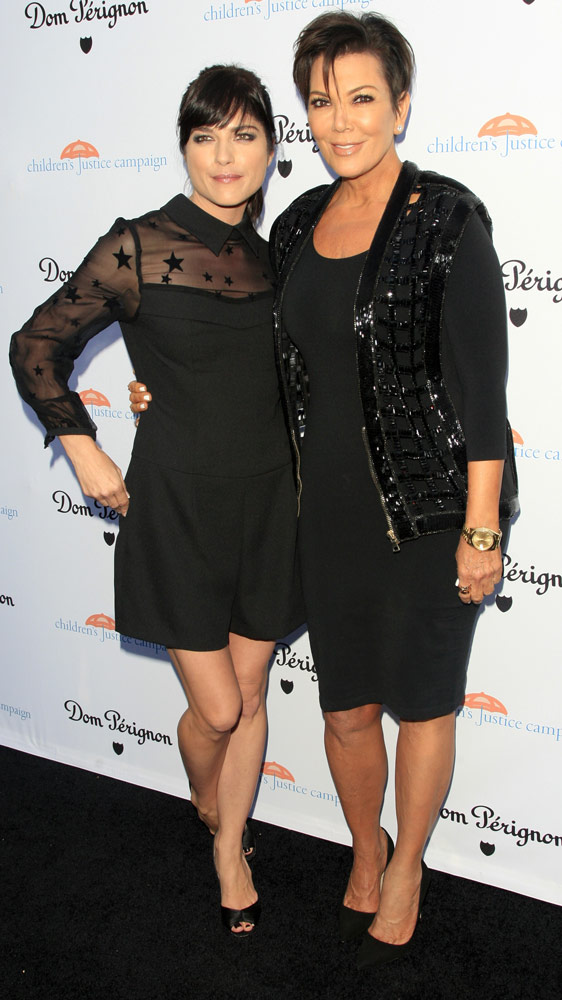 Public Enemy
said on 8/Feb/21
As listed. Cool actress.
Miss Sandy Cowell
said on 23/Jun/20
💐🎂🎊🎈 Happy Birthday Selma! 🎈🎊🎂💐
Many Happy Returns to Selma Blair, who celebrates her 48th Birthday today. You don't say? 🙊
5ft2.5
💐🎂🎊🎈💐🎂🎊🎈💐🎂🎊🎈💐🎂🎊🎈
Nik
said on 3/Nov/19
She's at the very top of the short range!
Mouse22
said on 15/Dec/15
She looks small (and yes, is very slim, so she looks actually a bit frail and puny but I also find her incredibly beautiful) and I think 5'2" - 5'3" is just right. Everybody should have a look at her Instagram, she's so funny - she makes you laugh and is sexy, both without even trying.
kisslover
said on 8/Dec/08
yea becky, also in that sexy kiss scene Selma's head look bigger than Sarah's, she might be quite a few inches taller than Sarah and not only a half, or one, at least 6
Becky
said on 15/Nov/08
I always thought Selma was taller than that!I thought she was 5'6, 5'7 because of her slim frame!But, when i read her height it was 5'3" and she does look that height to me personally!I remember one scene in Cruel Intentions when she looked much taller than Sarah when she wore heels even thought she was 5'3
Becky
said on 19/Oct/08
i remember one shot in legally blonde that selma and reese were wearing high heels and reese was a little bit taller than her because she wore those huge high heels! Even though selma slim for a hollywood actress she tends to look a little bit shorter than reese wearing high heels which makes reese look much taller than she is!
Anna
said on 15/Oct/08
No,she cant be just 5'2.5.She looks 5'4.
Lego
said on 6/Jun/08
converse? about .5 so she's most likely 5'2.5
glenn
said on 5/Jun/08
i think she was wearing converse.
glenn
said on 5/Jun/08
im not sure why my posts take 2 days to show or at all when rob takes a break.so hopefully,i wont be repeating myself.selma is far from my top favorite celebs.my top favorite celebs i met and top star power are 2 different lists i would imagine,with im sure some names overlapping.ill do those lists soon.
Danimal
said on 5/Jun/08
She just doesn't do it for me. Has a pretty masculine face in this pic. HOPE she's not reading this!!!
Lego
said on 4/Jun/08
she looks about 5'3
Charliemoto
said on 3/Jun/08
mind if i ask what kind of shoes/heels she was wearing glenn?
im asking because she would be around 162-163cm should both of ye stand straight.
id give her 5'3 flat for now till you reply to me. thx
glenn
said on 3/Jun/08
elle-actually very far from it.i find her attractive and she has a wonderful personality,but i never search for her or care when she is around.star power wise is even less telling.star power and my favorite celebs i was excited to meet are 2 different lists.ill list them maybe tonight.i appreciate you question.
Elle
said on 3/Jun/08
Glenn, is she in your top 10 of celebs you've met?
glenn
said on 3/Jun/08
she was always a doll to me.i love her.
ALNA70
said on 3/Jun/08
Wow Glenn, I'm jealous!! You get all the babes!!
Selma is smokin' hot and looks as if she's nice as well. How was she to interact with?
glenn
said on 2/Jun/08
i love her too.first met her in 1999.bumped into her here.
Davey
said on 2/Jun/08
She is attractive and she does look around 5`3.
Leon
said on 2/Jun/08
Selma is HOT. But in that pic she looks about an inch taller than she's billed. Closer to five-three and a half than five two in my opinion.
Korben
said on 2/Jun/08
shes so awesome in hellboy.
Kathryn
said on 4/Apr/07
well....no, i take back 5'6'' or taller....well....she´s 5'3.5'' to 5'4.5'' because she does not look that small like 5'3''. that´s clear otherwise ur blind. but in the sweetest thing she looks about 5 inches smaller than cameron diaz who is 5'8.5''...so 5'3.5'' is obvious.
Kathryn
said on 29/Jan/07
selma blair and sarah michelle gellar both played in cruel intentions! and sarah always had high heels on because she´s only 5'3''! And selma was still taller than her! she had only 4 cm high heels. so selma is between 5'6'' and 5'7''.
Sully
said on 29/Oct/06
Lived with her her last year at U of M - 5'3" TOPS:)
ForensicNYC
said on 22/May/06
Selma Blair 5'3" with Sarah Michelle Gellar also 5'3"...
Click Here
WHOOOPPS!!...Both girls getting to be fond of each other...
Click Here
With 6'0" Dennis Quaid...
Click Here
She looks 5'3".
Bobo
said on 19/Feb/06
There is a scene in Legally Blonde where both Blair and Witherspoon walked toward each other facing side by side in a full shot, they were both in heels and looked the same height.
fred
said on 25/Oct/05
she is only 158 cm not more i think that she is shorter too