Anna Walton's Height
5ft 11 (180.3 cm)
English Actress known for playing Princess Nuala in Hellboy 2: The Golden Army, and for roles in Mutant Chronicles and TV series Crusoe and Reign. In this photo, Anna had about 1.75 inch more footwear than me. Her agency lists her height as 5ft 11 and her weight as 9 stone 8lbs (134 pounds).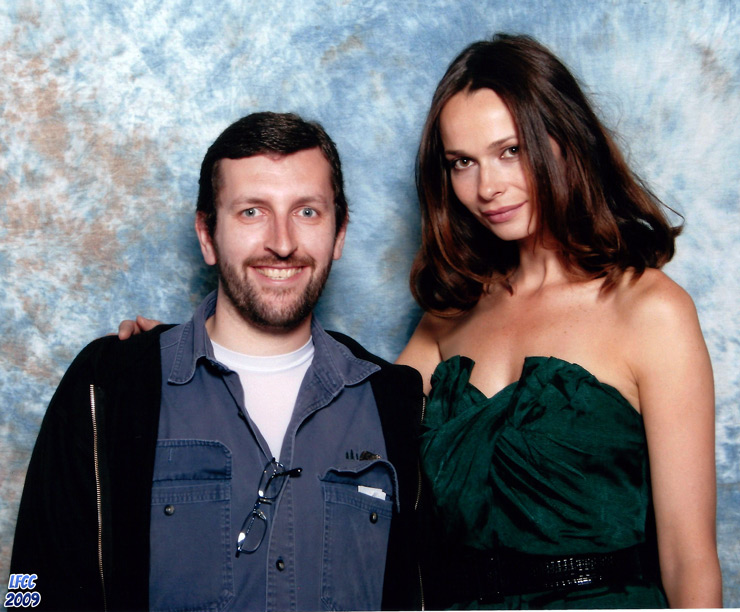 5ft 8 Rob and Anna @ LFCC 2009
You May Be Interested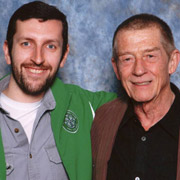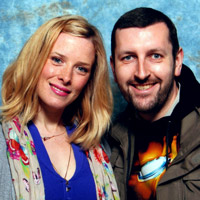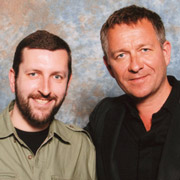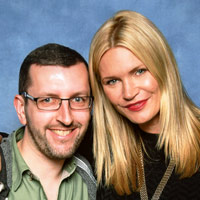 Add a Comment
46 comments
Average Guess (21 Votes)
5ft 10.77in (179.8cm)
Elene
said on 10/Aug/21
Rob you are so generous with the ladies
Rampage(-_-_-)Clover
said on 12/Jul/21
stunner
Miss Sandy Cowell
said on 29/Jun/21
At 9st8lb I'd be uncomfortably fat, but with Anna's tall height, she's nice and slim. Oh, the advantages of being tall.....! 🤔
5ft11. 👩💐
ChaosControl 6'2.50
said on 20/Jun/21
If she looks like that with that footwear advatage I can't see how she's anything over 5'10.5 barefoot
Canson
said on 16/Jan/21
That actually looks about right given the footwear advantage she has on Rob. Maybe worst case she's right on the average guess 5'10.75-11 range
Jam Cherry
said on 4/Jun/20
Looks a clean 5'11" possibly 0.25" more at 181 cm
Nik
said on 3/Nov/19
She looks extremely tall!
Paul Atherton
said on 29/Oct/19
I saw her in the film cherry tree Sunday night and she was taller than nearly every actor/actresses so I'd say she's just under 6foot n beautiful woman too
Nik
said on 20/Mar/19
She's very towering!
Christian 6'5 3/8"
said on 8/Nov/18
Doesn't look anymore than 5'10.5", and I can believe Zampo's 5'10.25" guess as well.
Zampo
said on 8/Nov/18
Even if she straightened up, possibly 5'10.25 barefoot. Whilst I don't doubt she may look near 5'11 in person, I would say this is one of the few listings that I have come across thus far, were it would be understandable for the phrase "overlisted" to be used, solely based on the photo.
Nik
said on 7/Jul/18
I have no problem with this listing! Anna is dropping a lot of height!
MAD SAM
said on 3/Jul/18
Definitely 5'11" at 180.5 cm, she's so beautiful I love girls in the 5'11-6' height range 😍😍😍😍😍
Dubstep
said on 4/Apr/18
179 at most.
Junior
said on 30/Oct/17
She look 127-130 pounds recently. Not over 130 and her height listing were accurate. At least 5'10.75" lowest.

Editor Rob
I am not sure which year, but I believe she listed herself at age 15 at 5ft 7 then when 20 5ft 11, I will need to check though.
Anonymous
said on 19/Oct/17
If Anna Walton is 5'11" in her bare feet then Elle Fanning is 5'10" in her bare feet. Besides Elle Fanning has size 10 feet.
Mimi
said on 2/Sep/17
She looked the same as you looked with Natasha Henstridge with slight less heel. Maybe she's a strong 5ft10 range Rob?

Editor Rob
5ft 10.5...maybe
Giorgi
said on 8/Dec/16
Rob, you're too humble about your skills. You don't say 1.75 inch sneaker and call it "roughly". ;))

Editor Rob
Giorgi, it's the difference in height, 'roughly 1.75 inches thicker than my sneaker'.

1.7-1.8.
Aza
said on 12/Sep/16
Good listing..... She is very pretty.
6ft5Vinnie
said on 30/Jan/16
Rob is it just me, or you seem to be more enjoyed when you're taking a photo with a woman who is taller than you. Because on almost every woman 5'9" and up you take photos with, you were smiling or grinning.

Editor Rob
I will smile with people of all sorts of heights :)
S.J.H
said on 29/Jan/16
Shes 5'10 and not even more
184.3cm (Night)
said on 10/Dec/15
Looks like she would pass for 6 foot if she straightened but with almost 2 inches more footwear. Maybe she is losing some more height though so i say 5'10.5".
Not under 5'10.25" anyway.
Sam
said on 19/Dec/14
She looks more like a strong 5'10" to me in the photo if she has 1.75 more footwear. She has quite an unusual look about her but is still rather attractive.
Crash
said on 17/Jul/14
LOL Ria, we are on the page for the actress "Anna Walton" after all, so what else could it be?
He was taking the Michael so to speak. You mentioned her by name 3 times, without just saying "she" like someone normally would. Nobody could forget her name after reading your post lol. That's the joke...
Chris
said on 19/Mar/14
@Ria What was her name again?
Sean73
said on 16/Jan/12
Good pic Ria.Did you also notice john hurt was on his toes?5-11 and hot is my opinion!
Ria
said on 6/Dec/11
Kashfia, are you dumb? Anna Walton is really 5'11" in her bare feet. Anna Walton was standing next to John Hurt who is 5'9". She looked taller than him and she was wearing flats.
Click Here
It is very possible for girls to grow 11 or more inches since their 12th birthday. I know lots of girls who grew 11 to 14 inches taller after their 12th birthday. Anna Walton can and did grow 11 more inches since she was 12. This is because she hit puberty very late. Girls who hit puberty very late usually grow 11 or more inches since their 12th birthday.
Kashfia
said on 3/Dec/11
Anna Walton is NOT 5'11" in her bare feet. In fact, she is 5'7" or 5'8" in her bare feet. Anna Walton was only 5'0" when she was 12 years old. It is not possible for girls to grow 11 inches taller since their 12th birthday.
DeadNakedDrummer
said on 10/Sep/08
I saw Jerry exiting the Warfield in 1994 after a Jerry Garica Band show. He was attended by his personal security guard, Henry Sullivan, who is 6'1''( I know that because Henry and I hung out a lot at Spectrum/PAradigm studios in Oakland and I'm 6'1") and appeared about 4 inches shorter than Henry, making Jerry 5'9" tall.
Will
said on 4/Jul/08
I walked past Garcia at the Keystone Berkeley during the late 70's. He was headed to the dressing room for a break, when I stood next to him to congratulate his performance with a "real high," high-five. Reaching in the air as high as I could, (I'm 6'4"), Jerry gave me the "eye" and said, "yeah sure!" I then lowered my hand to about eye level and said, "let's shoot for a midrange-five." He winked, laughed and said, "yeahhhh, that's clever!"
He looked about 5'9" or 5'10" at that time.
glenn
said on 30/May/08
6ft is a little extreme.sure it wasnt heels? cause in photos i have in cd booklets he does look one the shorter members,and about 5-10.
Robin
said on 28/May/08
I remember standing next to Jerry back in the 60's. I'm 5'10" and he was taller than I. I'd say he was closer to 6ft. Weir and Kreutzman were the same height as Jerry. Phil was about 6ft.2 and the other drummer was my height.
glenn
said on 23/Feb/08
he was a great guy too.
nate
said on 22/Feb/08
glenn, thats awesome how you met Garcia...
Glenn
said on 12/Nov/06
I couldnt get that sick image out of my head Sf! J-I buy more cds than anything in the last 7 years,but still do get vinyl.lastest-Country Mikes greatests Hits(Beastie Boys,rare),Bad English Backlash(kinda rare),Bloody Panda/Kayo Dot(split),New York Dolls new LP and thats about it I think.and you?
sf
said on 12/Nov/06
no, no - just kidding!! Making fun of how Nugent used to wear loin cloths on stage, swing around stage, and shoot flaming bows and arrows!
Glenn
said on 11/Nov/06
Still trying to picture that.my fave dead lps,cds are Aoxomoxoa and Infrared Roses.
Glenn
said on 11/Nov/06
Garcia wore a loincloth?
sf
said on 11/Nov/06
I'm not a huge Dead fan - got a few cd's and have a listen every now and then, but I know their place in rock history and I know no one can compare Nugent to the Dead. Although I did see Garcia once, wearing a loin cloth on stage, but, sadly, didn't shoot a guitar with a flaming bow and arrow.
Glenn
said on 10/Nov/06
J-your my man! Long Run is my favorite! and the first 2.glad for once someone spoke up on how corny hits are.
J.
said on 10/Nov/06
I agree, Glenn. With most legendary artists, it's the non-hits and album tracks that are their real gems. With the Eagles, I think thier 'The Long Run' LP is the best and accidentically, it's probably the one most of their hardcore fans dislike the most!
Glenn
said on 9/Nov/06
I used to hate names like the Dead,Dylan,Eagles when I was young.now,whilst Im not the biggest fan,theyre all important in music history.its always the hits and radio songs I hate on a hundred artists at least. its the album tracks and less known songs that have me going,wow the Eagles are good.the hits are either stupid and or played out.
sf
said on 9/Nov/06
What did Nugent say? How can you deny Garcia and what the Grateful Dead are, even if you don't like them? As much as I like Nugent, he'll never be classified in the same league as the Grateful Dead and Jerry Garcia. Garcia looks easily 5'10" there.
Middle-sized Cat
said on 8/Nov/06
Great musician, despite what Ted Nugent (so brave that he slags off dead people!) said. (Glenn, when did you have long hair?)
Glenn
said on 25/Jan/06
he looked more 5-8 to me.
Eggplant
said on 25/Jan/06
At Madame Tussaud's he looks 5'10 - 5'11 (prime).