Shailene Woodley's Height
5ft 7 ¾ (172.1 cm)
American actress best known for her role in TVshow The Secret Life of the American Teenager, as well as for the film The Descendants and the Divergent series.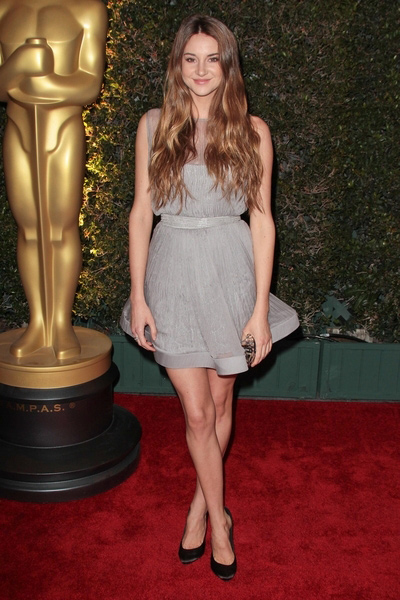 Photo by PR Photos
When he [Ansel Elgort] came to audition, I was just hanging there with my big, baggy jeans, and I'm 5-9, so I'm kind of tall, and it's very rare to find really tall actors. I would not have looked as fragile with someone shorter. And there is something so beautiful about having to tilt my entire chin up just to look at his face.
-- The Progress-Index, June 2014
You May Be Interested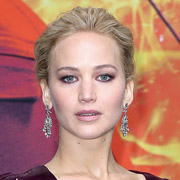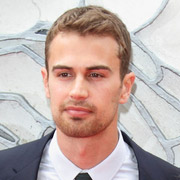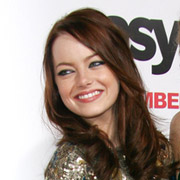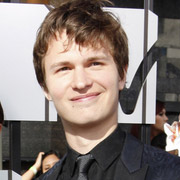 Add a Comment
75 comments
Average Guess (59 Votes)
5ft 7.67in (171.9cm)
Goodman
said on 29/Nov/20
How tall would these monster platforms make her, Rob?/
Click Here

Editor Rob
actual gain would be over 4.5, but not quite 5 inch.
Slim 6'1@
said on 5/Nov/20
171.5cm
Mimi
said on 27/Sep/20
I think I sounded a bit rude with my inquiry Rob sorry for that. Anyway I still think she's the same height as Jen Lawrence and probably should be listed the same (172cm if shailene is indeed this tall)

Editor Rob
they can look pretty close, decent heel sizes can throw both ladies into looking quite tall at times.

Women can boost their claim, like Lawrence going from under 5ft
8 to over when she became a star.

It makes no real difference to big names.
Mimi
said on 26/Sep/20
Rob why did you upgrade her? She's not in the slightest bit taller than Jennifer Lawrence so I think their listing should be around the same.

Editor Rob
A few years ago somebody did say they measured or saw her measured around 5ft 8, I could belive 172cm was possible for her.
Infalible
said on 23/Jul/20
173 cm
JohnMoore-162cm
said on 16/Jun/20
I wouldn't trust 5ft7 3/4"..but 5ft7 1/2" is the maximum I'd go with
Nik
said on 20/Feb/20
Shailene does look kinda tall and I am so pleased to give her her 70th comment!
Nik
said on 20/Feb/20
@ Rameshvibhor - She must have been wearing some monster heels!
5ft 11 7/8 in
said on 14/Feb/20
She would be the tallest mary jane in the amazing spider-man 3, like mary jane on PS4 who is 5ft 8in.
Mimi
said on 19/Aug/19
Rob I noticed that many female celebs who are 5ft7.5 claim 5ft9 like Shailene and J.Law any idea why?
Junior Hernandez 1990
said on 30/Jun/19
No way she is 5'7.75, have to cross over Jennifer Garner before convincing others. 5'7.5" is fine.
Paul NS (6ft 0.5)
said on 28/Dec/18
Veronica Roth claimed to be 6 feet
Click Here
which seems at least an inch too high. From a cursory look I wouldn't be shocked by close to 5'11"
Mimi
said on 20/Dec/18
Rob how tall do you think author of Divergent series Veronica Roth is? I've seen a lot of 5ft11 for her but I think that's high.
Here she is with Shailene and Theo
Click Here

Editor Rob
Somewhere in 5ft 10 range is likely.
Michael 5'10", 178 cm
said on 12/Dec/18
She claims 5'9" lol. She didn't look taller than Jennifer Lawrence, typical tall girl who still tries to claim to be even taller than they are. There is no way she is Taylor Swift height. Shailene looked 5'8" in the Divergent movies and Adrift, she is 5'7 1/2"-5'7 3/4", a weak 5'8", she gives a similar impression to Jennifer Lawrence.
MAD SAM
said on 30/Jun/18
5'9" lol more like 5'7" and quarter at 171 cm
Laughing Jam
said on 1/May/18
I'm certain she's a 5'6"5
Steg
said on 13/Apr/18
I think she might be a weak 5'8". But she probably always wears very high heels cause during Big Little Lies awards she reached Nicole Kidman and at the Golden Globes she even was very slightly taller. But, in The Descendants with Clooney she definitely didn't look like 5'9" like she claimed.
Nik
said on 7/Apr/18
She is over 5'7" and under 5'8"!
Sonnecker
said on 7/Feb/18
She's tall, a little over Jennifer Lawrence I think. Not less than 173 cm.
Cacau
said on 8/Nov/17
No way, she looks 25 cm shorter than Ansel Elgort (1,91m)
Joshua
said on 10/Oct/17
She's at least 5'8!!!
Muffy
said on 6/Oct/17
She is definitely 5-8. Can som1 tell me how to insert pix. I want to post some pix.
Becky
said on 17/May/17
probably in the same height range as Taylor Swift
tony t.
said on 21/Mar/17
I love women this height.
az
said on 15/Jan/17
In a new show with Nicole Kidman and Reese Witherspoon and Laura Dern. Shailene is 5'6" Laura Dern is like 5'9 and Nicole Kidman in her flats at 5'10" outs all these actors' heights. It's interesting. They are all so genius! Reese is tiny and so gorgeous.
Gianni
said on 26/Oct/16
Click Here
If she's 5'8 jaden must have grown few inches...
rockitbaby
said on 28/Jul/16
"I'm 5'9" lol she's surely not this height. She seems a solid 5'8,
Swedish Ben
said on 14/Jul/16
173,5 out of bed, 171 before bed
Rameshvibhore
said on 13/Mar/16
She's 6'4" in heels I've met her and I barely reached her breast...
Jay
said on 31/Jan/16
By the way Allie, the pic with Clooney gives her no height advantage. She's basically wearing flats.
Jay
said on 30/Jan/16
Close to 5'8. Would love to see her can J Law next to eachother.
shai lover
said on 14/Nov/15
she is definitely 173cm
youssef 5'8
said on 7/Nov/15
There is a photo of her barefoot with Miles Teller you can find it easily on google and there is clear 20 cm difference between them and Miles is just 183 cm and may be he had 2-3 cm shoes advantage so the difference isn't less than 17 or 18 cm that puts her at no more than 165-166 cm she's at least 5 cm shorter than listed
Big C
said on 26/Oct/15
Shailene is hot, yeah 5ft 7 and change looks about right, tall girl.
john
said on 5/Oct/15
I think she grew because i seen pics with her and emma stone 5'6 and she probably had about 3 inches on her.
Allie
said on 14/Aug/15
Lol that's a movie. Ever heard of boxes and angles? She is not 5'9. Clooney looks 182 with that footwear in that picture and she looks about 4 inches shorter him. The fact that I suspect her shoe also may give her the slightest amount of height, means my guess is 170-171. Also, she's shorter than Levitt so that rules out any 5'9 bs.
Caro
said on 13/Aug/15
In Insurgent she looked to be the same height as Theo James many times. I think 5'9 is about right
fray
said on 6/Aug/15
During the Descendants, she measured a little over 5'8" and long limbed - no shoes. She was a teen, and maybe had not reached her full peak.
Jay
said on 25/Jun/15
Yeah looks 5'7.5.
JB
said on 25/Jun/15
If her and Tom Cruise stood next to each other(not in heels) there's no doubt in my mind he would be more than 0.25 an inch taller.
JB
said on 22/Jun/15
Definitely not 5'9", 5'7.5" is questionable. She looks like a weak 5'7".
Skye
said on 11/Apr/15
Maybe peg to about 5'7. Though, yeah 5'7.5 seems just about right.
You know it's funny. Both J-Law and Shailene Woodley should be both about 5'7.5 yet they've both claimed 5'9 at one point haha.
elizabeth
said on 8/Apr/15
Click Here
I think 170-171 cm is right for her. She doesn't look like 175 cm next to Joshep Gordon-Levit, who is listed as 176 cm.
Dmeyer
said on 23/Mar/15
Évén counting footwear Clooney looks 180cm
Silent_D
said on 19/Mar/15
Her stunt double in divergent looked about the same height as her. She is 5 foot 9 i think. She also is a stunt double for milla jovovich, kate beckinsale and charlize theron. Shailene looks about 171cm. She just doesn't look that tall like a milla jovovich, blake lively, gwyneth paltrow and so on.
cool girl
said on 22/Feb/15
She look like she weight less
Angel
said on 3/Feb/15
171 cm for her
marcus
said on 8/Dec/14
171cm for her
Norma26
said on 21/Sep/14
She is not 5'7 she is more like maybe 5'4 or 5'5 because she is wearing heels.
MarkyMark
said on 16/Aug/14
Is she wearing heels with George ?? He looks 10 cm taller than her.
Sam
said on 13/Aug/14
Maybe this measurements in small heels, the only way 5'9" isn't her overlisting herself at a crazy level.
Miiiiiiighty_-
said on 6/Aug/14
She certainly didn't seem 7 cm taller than Kate Winslet in Divergent..
5'9 is a complete joke as proven by the pic with Clooney even considering what seems to be a GC's serious footwear advantage..
Also didn't look it next to Theo James, she seemed much smaller than him.
Looking by the Clooney pic she looks like some Monica Bellucci-esque exaggerator.. I also think she gets towered (even in heels) way too much on random pics to be anything over 5'7ish.. The average guy isn't quite 6'2
Also didn't seem much taller than Ashley Judd in Divergent, and they seemed to have quite similar footwear, ashley having small advantage because of the heels but Shai having big quite thick heeled "rangers" or boot style shoes..
5'7.5" at best.
Hypado
said on 27/Jul/14
In Divergent:
Shailene Woodley - 171cm
Theo James - 183cm
Milles Teller - 184cm
Jay Courtney - 185cm
lucy
said on 4/Jul/14
Why would an already tall girl inflate her height even further? What does a 5'7.5 girl have to gain by saying she's "5'9"? wth. Anyway, she seems 5'7.5, nothing more.
5'10man
said on 22/Jun/14
5'9 is a joke! A solid 5'7, no more or less
SHORTY
said on 20/Jun/14
Hey Rob, according to your listings for Shailene and Clooney's heights they are about 3.25" difference. My question is that it appears Shailene is wearing heels in the photo so wouldn't she be a bit closer to his height?
[Editor Rob: those don't look like heels, but kind of flatter shoes, Clooney looks like he's got a boot on himself there.]
SaveUsY2J
said on 28/May/14
5'7 at worst
Pedro
said on 16/Apr/14
At a casting call for a stand in for Shailene in "The Amazing Spider-Man 2" they were looking for someone between "5'7-5'9":
Click Here
So I guess that we can be at least sure that Shailene is on that height range.
Hypado
said on 8/Apr/14
She's 5'5-5'6
Adsains
said on 12/Mar/14
5'5 in the picture.
Kam
said on 10/Mar/14
173, MJ isn't supposed to look like a supermodel. She's supposed to look like the girl next door. In fact, it's pretty much canon that both Gwen and Felicia are better looking than MJ.
Jack
said on 2/Mar/14
She is the same height as Tom Cruise. 5 feet 7 inches and a half, just a hair under 5'8"
Pedro
said on 2/Feb/14
Her stunt double in "Divergent" is listed as 5'9" in her resume.
Kat
said on 1/Jan/14
She's 5'6
Alex
said on 9/Dec/13
Looks 1.65m
Pedro
said on 20/Nov/13
@OC Did Shailene ever claim 5'8" or you are just referring to how she is listed in other places?
OC
said on 8/Sep/13
Is she really 5'7.5" or 5'8" as claimed?
Click Here
jess
said on 6/Sep/13
Looks 5' 7".
173
said on 25/Oct/12
Listings correct. Supposedly she got the part of Mary Jane Watson for "The Amazing Spiderman 2"... not so sure I see her as MJ though as MJ is supposed to have supermodel looks and she sort of looks like she could be Andrew Garfield's sister but whatevs...
Ball-A-Hallic
said on 12/Apr/06
in that picture he's tiny next to lavar arrington who's supposedly 6'3 but probally 6'2.5 or just 6'2 and Bubba got like an inch on nelly so that might make nelly 5'8 then.
Anonymous
said on 10/Apr/06
6 feet 0 inches tall ?! over-exaggeration, yes :
Click Here
5'9" at his best, maybe more 5'8"
Derek
said on 4/Apr/06
I just bought his new album, the Charm. When I put the CD in the computer and saw the extended video for Ms. New Booty, the informercial guy that introduced him in the beginning said that Bubba stands 6 feet 0 inches tall, so the 6'0" on his biography is probably right, unless he was over-exaggerating.
# 1 fan
said on 27/Mar/06
I didn't think, that you would be that tall. but, you don't need to worry about your height, cuz just as long as you're making good songs, and making yo paypa' you don't need to worry about what other people think about your height.
Ball-A-Hallic
said on 20/Jan/06
He seemed around 5'9 or 5'10 2 me and a little bit more than 220lbs.
J.
said on 19/Jan/06
His old record company bio describes him as being 6 feet and 220 pounds. (Check it out for yourself: http://www.bubba-sparxxx.com/bio.php). In reality, in my humble opinion, he looks to barely hover around 5'9".