Sherrie Hewson's Height
5ft 5 (165.1 cm)
English actress, best known for roles in soap operas Coronation Street, Crossroads, and Emmerdale. She is also a presenter on Loose Women. On her spotlight resume page, she has her stats listed:
"Height: 5'6" (167cm), Weight: 9st. 13lb. (63kg)"
, although she used to have 5ft 5 and in one article was quoted
"I went down to seven stones at 5ft 7ins and was in danger of developing anorexia"
.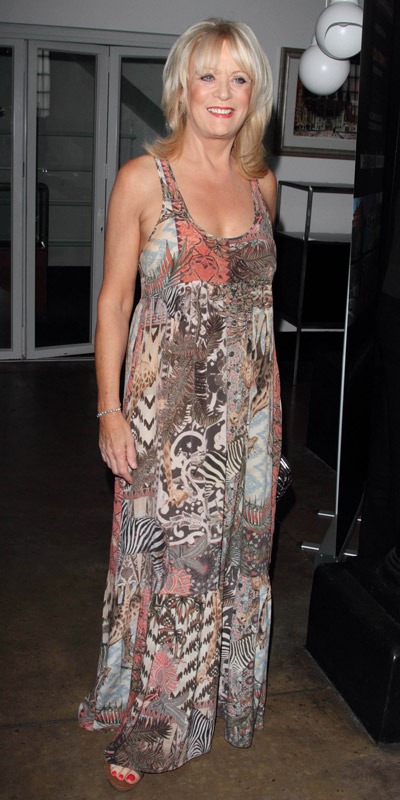 Photos by PR Photos
You May Be Interested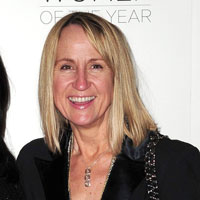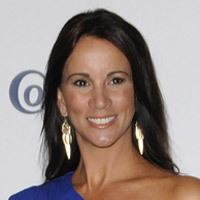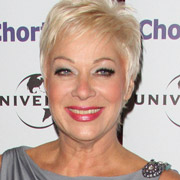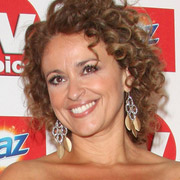 Add a Comment
10 comments
Average Guess (6 Votes)
5ft 5.17in (165.5cm)
Miss Sandy Cowell
said on 26/Jan/21
Sherrie's funny character from 'Coronation Street' made me laugh today by giving Fred Elliott, played by John Savident, a good roasting for saying everything twice. Here here, Maureen! You took the words right out of my mouth!
⭐ John Savident, who turned 83 on the 21st of this month, is written up as 5ft11.5. Now this I don't doubt for a minute, and I'd even have believed a touch more for him. John's one of those rotund actors for whom his shape does not make him seem any shorter.
Another 'Coronation Street' actor who tends to repeat himself is Charles Lawson, who plays Jim MacDonald. He's supposed to be 6ft, but I reckon he's just under, if only by a quarter of an inch. Now is the time to pounce on the opportunities that will inevitably arise as they're starring together, to thoroughly scrutinize the difference between the two actors. That's if there is one....
📏👨🔍🧓🔍
'Loose Woman' presenter and actress Sherrie can have 5ft5. 😁💐
Miss Sandy Cowell
said on 17/Dec/20
Sherrie's Mum in this morning's Classic Corrie to Sherrie:
"You've had DOINGS with Curly Watts? I'd stick a notice in the shop window and sales would soar!" 😯😂🙊
Sherrie's character, Maureen:
"It was at Christmas, and we were lonely, and I didn't think I'd be seeing him again!"
Sherrie's Mum, Maud:
"Do you have doings with everyone you think you won't be seeing again?"
Doings!!! I've never heard it called that before! 😹😂😆
5ft5 🎄🎅
Miss Sandy Cowell
said on 15/Oct/20
It's Christmas 1996 and Sherrie's Coronation Street character is getting drunk with tall Curly Watts. It's nearly 24 years ago, but I still remember that they end up in bed together! 😏
Sherrie gets 5ft5 😁🍷🍷🍷🍷😉
Miss Sandy Cowell
said on 10/Jun/20
Why Sherrie married that 'Coronation Street' husband of hers is quite beyond me! 🤷‍♂️
Five foot five, and keeping her height impressively well. 😀👍
Nik Ashton
said on 19/Oct/19
It's interesting that on her spotlight resume page she was listed as 5'6"!
Miss Sandy Cowell
said on 17/Sep/19
🎂🕯️🎁 Happy Birthday Sherrie! 🎁🕯️🎂
Wishing Sherrie, who is currently in 'Classic Coronation Street', a very joyous 69th Birthday!
5ft5. 😁💐
💐🎂🕯️♋💐🎂🕯️♋💐🎂🕯️♋💐🎂🕯️♋
Miss Sandy Cowell
said on 9/Aug/19
Sherrie has just joined the cast of vintage 'Coronation Street'. It won't be long before she marries the conceited, womanising, rotund rotter who bosses everyone about in supermarket 'Freshco', but then, he is their boss! 😂🤣😂
Sherrie looks a strong 5ft5.
Littlelee5ft6
said on 9/Jun/19
Love her as Joyce temple savage in Benidorm looks 5ft 5ish a bit taller than siobhan finneran in the show
Miss Sandy Cowell
said on 10/Apr/19
I never knew Sherrie was in 'Crossroads' and 'Emmerdale' as well as 'Coronation Street', which I remember vividly!
It won't be long before she makes her debut on 'Classic Coronation Street' now. Then I really can take a long look at Sherrie's optimum height.
Until then, she gets all the fives, though doubtless she's lost a bit by now....
5ft5.5. 😊👍💐
Sandy Cowell
said on 3/Jan/19
Unbelievably, Sherrie has no comments!
Her part in 'Coronation Street' was just as funny as the lady herself is in 'Loose Woman', only in a different, less intelligent way. Her hair was brown and she fell for creepy snake Ken Morley's character, who manages 'Bettabuys' supermarket. Rather her than me!
Surprise, surprise - she's five foot five!