Simon Bird's Height
5ft 5 ½ (166.4 cm)
English actor best known for playing Will in tv series The Inbetweeners.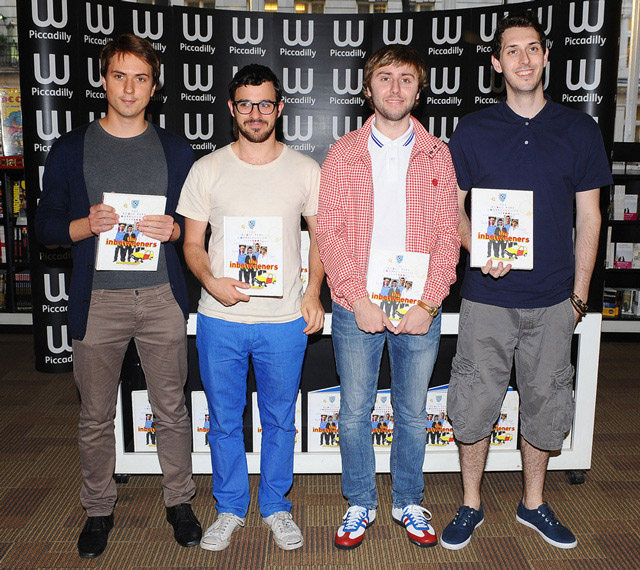 Joe Thomas, Simon Bird, James Buckley, Blake Harrison
Photos by PR Photos
You May Be Interested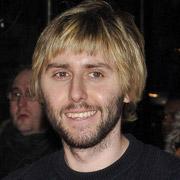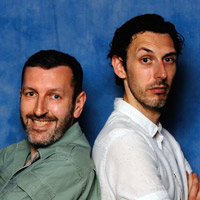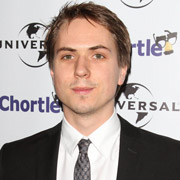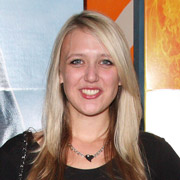 Add a Comment
28 comments
Average Guess (18 Votes)
5ft 5.71in (166.9cm)
Cameron9982
said on 9/May/20
5ft 5 is perfect for him
Nik
said on 1/Sep/19
5'5.5" is fine for Simon Bird!
Littlelee5ft6
said on 16/Jun/19
Mark heap I'd guess at around 6 foot and Tom is 5ft 10 range
George Wegg
said on 4/Jun/19
Rob please do a height listing for Tom Rosenthal and Mark Heap
Harry
said on 18/Apr/18
Rob, what would you guess Simon's weight? About 130-135lbs or more like 140lbs?

Editor Rob
Anywhere from 130-140 could be possible.
Terry
said on 8/Oct/17
Hi Rob. I measure 168 - 167.5 in the morning. I am usually 166 at night, but I can dip to 165.5 on very physically strenuous days (like when I am running 10 miles). I am very trim (from running a lot of half-marathons) and some mistake me for 5ft 7, because I am really slim and have quite broad shoulders. Do you think Simon would be around my size or do you think he would edge me. I think he looks similar, his shoulders and head size are similar too. When watching the Inbetweeners I often think that he is very similarly proportioned.
Editor Rob: Simon's proportions can mean he could pull off looking taller in photos.

It always helps if you have slightly longer legs than average and smaller head when 5ft 5-7 range, to make yourself seem taller.
John Davis
said on 23/Jun/17
Considering Blake Harrison is 6ft 1 and the rest are 5ft 9ish he doesn't tower over them. Surprising how little there is.
Austin 5'6
said on 21/Apr/17
Have you considered adding Tom Rosenthal. He looks a strong 5'10" in Friday Night Dinner, with Simon Bird. This .pdf document list him as 5'11".
Click Here
Kenny
said on 3/Apr/17
5ft 5 flat
shaunfiveten
said on 17/Aug/14
Here's the proof that Buckley is a fraction shorter than Thomas.
Pics:
Click Here
Click Here
I think these pics clearly show that Thomas edges him out most of the time.
Reese
said on 15/Aug/14
This guy is like a puzzle to me. He almost ALWAYS look taller than what he's listed here, like he's at least a full 5'6". I guess the reason why he looks taller is because of its proportions. He has broad shoulders and his head looks quite small if compared to the rest of his body. Rob do you reckon his head could be on the smaller than average size?
[Editor Rob: he has proportions which at times could make him pass for 5ft 7 range]
SaveUsY2J
said on 29/Jun/14
Anyone here watch Friday Night Dinner? Got any guesses for Tom Rosenthal, who plays Bird's brother on the show? He looks 5 inches taller to me, so I'd estimate 5'11?
Bran
said on 29/Apr/14
Dont forget Simon Bird is tilting his head downwards, usually looks more 5ft6-6.5 with Buckley and Thomas, assuming their both 5ft9 ish. Harrison looks the 6ft1, buckley can at times appear shorter than thomas, other times identical, maybe he's about 5ft8.5. The actor who played Donovan looks 5ft11 max to me, on the 1st episode there's a scene with him and thomas, probabaly 2 inches max.
averagegiant
said on 21/Nov/13
wow... joe is that old? his face says 14. I guess that's why he was picked
cole
said on 11/Oct/13
Maybe 167 cm for Simon?
Scott five eleven
said on 7/Sep/13
Look at the footwear amongst them. I'd say bird is 5'6 if James Buckley and Joe Thomas are in the 5'8.5-5'9 range. Buckley has thicker trainers than the rest but still looks 1cm shorter than Joe Thomas.
Blake Harrison - 6'0.75
Joe Thomas - 5'9
James Buckley - 5'8.25
Simon bird - 5'5.75 maybe 5'6. Its debatable but the picture above is probably as close as we'll get to seeing the 4 lads in a line.
Scott five eleven
said on 7/Sep/13
@average giant Joe Thomas is the eldest at 30 despite looking the youngest and the rest are older than 25. They were all 20+ when making the inbetweeners and let's be Frank you can tell their not 16-17.
Steve186
said on 12/Aug/13
Rob, what do you think the height of James Buckley is? Do you think him and Joe Thomas are 175 cm or more 174 cm?
[Editor Rob: I think one claimed 5ft 9, the other is down on his agency page as 5ft 9...but, I think 174 range might be possible, I remember looking at them a while ago but didn't decide which one was smaller.]
averagegiant
said on 10/Aug/13
how old are these guys in real life?
Connor 184cm
said on 18/Jul/13
Blake Harrison: 6ft 0.75 (185.0cm) just slightly a wee bit under 6ft 1 i can tell from the eyelevel between blake and joe blake is looking 3.75 inches taller than him not quite a solid 4 inch difference
Simon Bird: 5ft 5 (165 cm)
James Buckley: 5ft 8 (173 cm
Joe Thomas: 5ft 9 (175 cm)
Nate G
said on 23/Feb/13
Joe Thomas = 5'9"
Simon Bird = 5'6"
James Buckley = 5'9"
Blake Harrison = 6'0"
Scott 5\'11
said on 19/Feb/13
James Buckley has running trainers on which are over an inch normally at the heel and Joe Thomas still has a centimetre on him in smaller shoes, I'd say theres an inch between them barefoot which would make James Buckley 5'8 possibly 5'8.5 and Joe Thomas 5'9. Bird looks 2.5 inches shorter than them both in this picture which would say 5'5.5 maybe 5'6? Hes not tall but Blake Harrison being around 6'1 (could be just over) makes them all seem shorter anyway even though Thomas and Buckley are average height for UK males
Bananaman
said on 11/Feb/13
Joe Thomas seems to be wearing smart shoes, which usually have heels slightly bigger than casual shoes, whilst James Buckley is wearing a style of casual shoe which, I believe, has a particularly-small sole. Therefore, although I agree that JT looks to have 1cm on JB, from the picture, it's likely that, if anything, JB has a marginal edge over JT.
Scott 5'11.
said on 12/Jan/13
He looks 2.5 inches shorter than Joe Thomas (who is claimed as 5'9) so maybe he is 5'6.5? He did look smaller in the show. If him and Blake Harrison stood straight I think Simon would come up to the bottom of blakes nose, so what difference in height is that ? Around 6 inches ?
miko
said on 3/Dec/12
Blake Harrison might be a little under 6'1 if anything. Greg Davies absolutely dwarfed him by a bare minimum of 7 inches.
SAK
said on 1/Dec/12
When watching the show, I thought he may have been 5f4. As he looked supershort.
166cm in morning 165 most of the day.
Bakura
said on 29/Nov/12
Looks slightly taller than that, I'd say 5'6 flat.
UK183cm
said on 28/Nov/12
@little sue
The poster at the back is concave so the W in the middle looks slightly lower since it's further back. Joe Thomas looks marginally taller to me, probably 1cm.
I think Simon Bird is listed pretty much correctly