Joe Thomas Height
5ft 9 (175.3 cm)
British actor, best known for playing Simon Cooper in TV series The Inbetweeners and Kingsley Owen in Fresh Meat. He said in a Closer Online interview:
"I'm 5ft 9"
.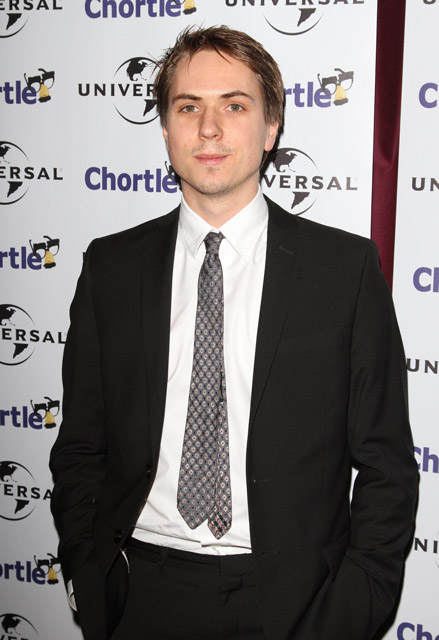 Photos by PR Photos
You May Be Interested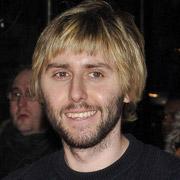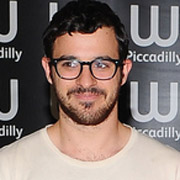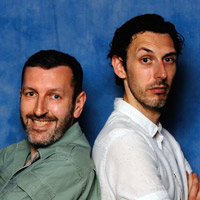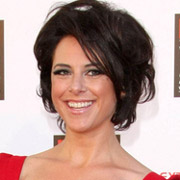 Add a Comment
28 comments
Average Guess (24 Votes)
5ft 8.86in (174.9cm)
Lee Parker
said on 29/Jul/21
No way is he just under 5ft 8. If he is then Simon Bird is 5ft 4 1/2 and James buckley is 5ft 7 1/2
Cameron9982
said on 9/May/20
I just can't see him at 5ft 9 I would says he's just under 5ft 8
Matt99
said on 27/Dec/19
Rob might he be 5'8 3/4? I saw that picture with him and big josh and there was a comfortable difference but I think Joe was standing quite loosely. Can you link that picture? I can't find it now ha.

Editor Rob
You can see in his video slideshow
Here
.
Chris175
said on 4/Dec/19
I'm rewatching the inbetweeners now and he never looks taller than James Buckley. Wrong height here Rob. Needs a downgrade. I think 173 is more accurate

Editor Rob
I may have insider knowledge of course, but I would be very surprised if Joe was as short as 173cm.
khaled taban
said on 15/Nov/19
This guy is weak 5'9"
Vibram
said on 19/Nov/18
Joe Thomas: 5'9 / 175cm
Will Buckley: 5'8 / 173cm
Simon Bird: 5'5.75 /166cm
Blake Harrison: 6'0.75 / 184cm
Junior Hernandez 1990
said on 2/May/18
5'8.75" and rounded up 5'9.
Adey P
said on 28/Aug/17
Looks about 5 ft 8 next to 6 ft 1 Blake Harrison and 6 ft 1 Jack Whitehall in my opinion.
Sandy Cowell
said on 3/Apr/17
It's just as well his parents didn't call him John....
He gets 5ft8.75 from me, based on the comments I have just read about him.
Bret
said on 1/Apr/17
He looks 5ft8 next to Jack Whitehall in Fresh Meat. and about the same as 5ft8 Greg McHugh who's always slouched as Howard.
Arthur
said on 20/Feb/17
He is definitely not 5ft 8 Damon. He is probably as close to the 5ft 9 mark as it gets. His proportions look very average, he actually nevr looks short. I guess me at 5ft 10 could pull off looking tall sometimes based on proportions.
Damon
said on 31/May/16
He's 5 foot 8 I am 5ft 10 and he is two inches shorter than me.
Mat
said on 25/May/16
He looks like the epitome of a 5'9 man. He is bang on average between others and judging by his proportions
Andy
said on 17/Feb/16
There is no way he is 5'9"
poo
said on 22/Jan/15
joe-5-9 Blake-6-0.5 Simon-5-6 James-5-8.3/4
Raphael
said on 16/Sep/14
Blake Harrison 6'1 (185cm)
Joe Thomas 5'9 (175cm)
James Buckley 5'8 (173cm)
Simon Bird 5'6.5 (166cm)
MaskDeMasque
said on 3/Sep/14
After watching Inbetweeners 2 i'm convinced he's under 5'9
5'8.5 to 5'8.75 is my best guess and Buckley is about 5'8.25
max
said on 4/Aug/14
James Buckley is listed as 5'9 on his CV, I would give him 5'8.5- 174cm looks bit under Joe
Bakura
said on 5/Jan/14
@jordydecke- I always got the impression that McHugh was an inch taller whenever the two stood together, not the other way around. There was a scene with him and Whitehall standing face-to-face in a hallway earlier in series 3 where there definitely wasn't 6 inches between them either. In red-carpet photos he can give off a 5'8 impression, thanks to his consistently poor posture, but in the show he looks 5'10 range to me.
Also, I'm fairly sure the 6'0 3/4 for Whitehall was just a user-submitted height, not a personal claim of his. The four-letter site of doom gets listings like that day-in, day-out. He always, without fail, looks 6'2 or slightly over it.
As for Kimberley Nixon, who also doesn't have a page yet, I thought maybe 5'5? She looks pretty much identical with Sophie Wu who Rob met.
jordydecke
said on 23/Dec/13
rob if you get chance take a quick look at the first episode of 'fresh meat' (fantastic show) at a scene about 7 mins in when Whitehall and Joe Thomas are in the cubicle talking face to face (will be on 4OD).
Whitehall (who claims 6'0 3/4) is absolutely towering Joe Thomas, surely he can't be 5'9? If he was that would make jack 6'3+
jordydecke
said on 26/Nov/13
Jon and Bakura, I agree with this listing for Whitehall however he only claims to be 6'0 3/4 seems weird that he'd downgrade himself.
also Greg McHugh always looks a bit shorter than Joe Thomas, I was thinking he was 173cm?
JonDaMon
said on 25/Nov/13
Good estimates, Bakura. Jack Whitehall might be a fraction taller though, he is a lanky beanpole of a man.
Bakura
said on 17/Aug/13
Fresh Meat cast estimates:
Joe Thomas 175cm
Greg McHugh 178cm
Kimberley Nixon 164cm
Charlotte Ritchie 168cm
Jack Whitehall 188cm
Zawe Ashton 180cm
Robert Webb 178cm
Scott 5'11
said on 19/Feb/13
Simon bird 5'6.5.
James Buckley 5'8
Joe Thomas 5'8.75 - 5'9
Blake Harrison 6'1
Scott 180cm
said on 26/Dec/12
I always guessed he was around 5'9
Dean 5ft 9.25
said on 6/Sep/11
he looks slightly shorter next to Blake Harrison than I do next to my 185.5cm mate.
Im 175.5cm my mate is 185.5cm(10cm gap exactly)
Id say 11cm between them as its slightly more.
If Blake is 185.5cm as he claimed and not rounding down to 6'1(its possible Harrison could be 186cm) then Id say Thomas is 174.5cm - 175cm. He may be a weak 5'9 but its pretty accurate.
Harald
said on 26/Aug/11
I think thats absolutley spot on because he looks 4 inches shorter than Blake Harrison and he's 6 foot 1 inches
Anonymous
said on 12/Dec/10
About accurate i would say.