Emily Head's Height
5ft 5 (165.1 cm)
English actress, best known for playing Carli D'Amato on TV series The Inbetweeners.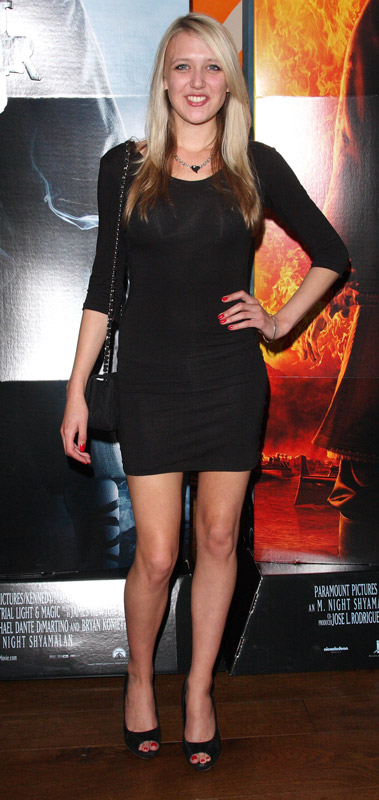 Photos by PR Photos
You May Be Interested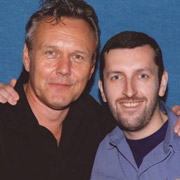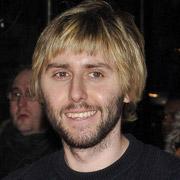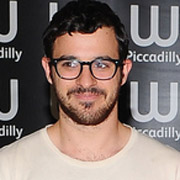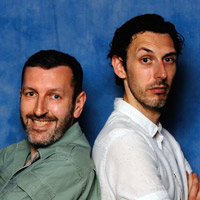 Add a Comment
23 comments
Average Guess (15 Votes)
5ft 4.72in (164.4cm)
stan695
said on 21/Jan/21
5'5 seems about right for Emily.
Sandy Cowell
said on 12/Sep/18
At least we know Emily's character Rebecca's alive now, even if she's been incarcerated, tied to her bed and drugged up to the eyeballs at the great expense of her murdering rat of a nephew, Lachlan White. I hope she manages to convince that nurse that Lachlan is dangerous and finally taste freedom again and be reunited with her baby son.
Anyway, I am glad she wasn't written out!
Emily Head gets 5ft5.
Sandy Cowell
said on 31/Jul/18
Without make-up, and having been filmed from different angles since her 'capture', I can really see that Emily DOES look like her Dad, actor Anthony S. Head, primarily - in my little mind, at least - of Buffy fame!
Nik
said on 30/Jul/18
@ Sandy Cowell - I never thought of that either!
I would be interested in comparing the heights of Emily Head and Thomas Atkinson, this may shed some light on how tall Thomas is!
Lachlan should just find a little bit of decency from within and let his auntie free.
Sandy Cowell
said on 28/Jul/18
😂😂😂😂😂😂😂😂😂😂😂😂😂😂😂😂
I have just read a few thoroughly entertaining comments from 'Emmerdale' fans who are extremely concerned that Rebecca's toilet needs haven't been catered for while she's been tied up and kept hostage by her evil killer nephew Lachlan!
It's true though!!!!
Why didn't I think of that? 🤔
Sandy Cowell
said on 26/Jul/18
Hooray! Rebecca is still alive!
Sandy Cowell
said on 21/Jul/18
I had grown so fond of Rebecca White, the character played by Emily in 'Emmerdale' - and now she's fallen prey to that beastly serial killing nephew of hers.
Just this week before it happened, Rebecca nicked a huge great car transporter full of cars that belonged to her late Dad, killed as a direct result of a car accident deliberately caused by nephew Lachlan. It did look funny though to see a slender little woman like her operating a huge great car transporter - and she didn't have a heavy goods vehicle licence either!
I hope we see Emily back on our TV screens again very soon.
She gets 5ft5.
Sandy Cowell
said on 23/Jun/18
Make that "neck down!"
That IS what was actually said, and a whole lot more to the point, in view of the insult being hurled at her by Preeya - who should get off her moral high horse... with her history! She slept with her mate's bloke! As Keith Lemon would say, "What a bee'atch!"
(Keith's word for bitch!)
Sandy Cowell
said on 22/Jun/18
On tonight's 'Emmerdale', naughty Rebecca asked the hunky new bronzed addition to the locality, "Well how old are you then? Not too young for some cheeky fun, eh?"
Spoilsport Fiona Wade's character bitched, "Oh, take no notice of her - she's got brain damage!"
Rebecca, Emily's character, bounced back, adding, "But I'm perfectly alright from the waist down!" 😋
Classic!
Sandy Cowell
said on 21/Jun/18
@ Nik - Of course that tall zombie film fan is Mark Charnock! I remembered his name without looking, but look I did - to check the spelling!
Nik
said on 21/Jun/18
@ Sandy Cowell - You won't regret it!
There will be plenty of episodes of "Emmerdale" to watch at my leisure when I get home, I am sure that I will wear the "pause" button out!
I think that Daisy's proportions can give a taller impression, but not to 7 voters!
Sandy Cowell
said on 20/Jun/18
@ Nik - The family pictures I have yet to see, but I will get round to it!
Actually, in yesterday's 'Emmerdale', I copped a fantastic opportunity to compare her to the tallest member of the cast, the 6ft4.5 cook fellow who is a zombie fanatic in real life, you know who I mean! That put the lid on things for me! No more than 5ft5! I know from experience what an 11 and-a-half inch height gap looks like! 😉
Nik
said on 19/Jun/18
@ Sandy Cowell - I can see where you are coming from because Emily gives a tall lean impression and can look a tad over her listed height at times, I have not seen enough to be convinced she is likely to be very much over it but I have been looking at a lot of pictures of her on-line!
It's great to see her pictured with her sister Daisy, and her Dad Anthony! Emily's Dad will be very proud of her and her sister!
Sandy Cowell
said on 18/Jun/18
@ Nik - No, I didn't know that! I have never seen Daisy act, and the first time I saw Emily was in 'Emmerdale'! I did think she was taller though, say the 5ft6 that her sister is!
Nik
said on 14/Jun/18
@ Sandy Cowell - Both girls look very much like each other although Daisy is down as being an inch taller than Emily! You will be interested to know that Daisy and her Dad both star in ITV show Girlfriends!
Sandy Cowell
said on 13/Jun/18
@ Nik - That's interesting to know that she has an actress sister called Daisy! I'll check her out some time today and find out her height, what she's starred in and whether she looks more like her sister - or her Dad!
Nik
said on 12/Jun/18
@ Sandy Cowell - Hey!
It's great now that Emily Head, her sister Daisy Head, and Dad Anthony Head, all have pages on celebheights! At 5'5" Emily is the smallest of the trio of Head's but she is hardly petite! Her height is difficult to pin down though as she can look anywhere from 5'4.5" - 5'5.5"!
Sandy Cowell
said on 12/Jun/18
Great to see Emily on the 'Emmerdale' page now! Nice one, Rob! 😁👍
Sandy Cowell
said on 10/Jun/18
How amazing! I have just found out that Emily is the daughter of Anthony S Head! When I found out her surname, the thought had actually crossed my mind! The reason? They have similarly posh voices!
Sandy Cowell
said on 10/Jun/18
Oh, Emily's here after all, which saves me having to ask for her!
I reckon she looks at least 5ft5 on 'Emmerdale'!
lee168cm
said on 10/May/18
Think she should be added to the emmerdale page. 5ft 5 looks right
Junior Hernandez 1990
said on 2/May/18
Thought shes taller? Maybe her slender shapes makes her look taller.
5'11.5
said on 23/May/17
Shorter than Simon Bird