Stacy Keach's Height
5ft 10 (177.8 cm)
Peak height was 5ft 11 ¼ (181 cm)
American actor known for roles in films such as American History X, Escape from L.A, Fat City, The Killer Inside Me, Up in Smoke, The Long Riders, The Bourne Legacy and Nebraska. On TV he appeared in Prison Break and The New Mike Hammer.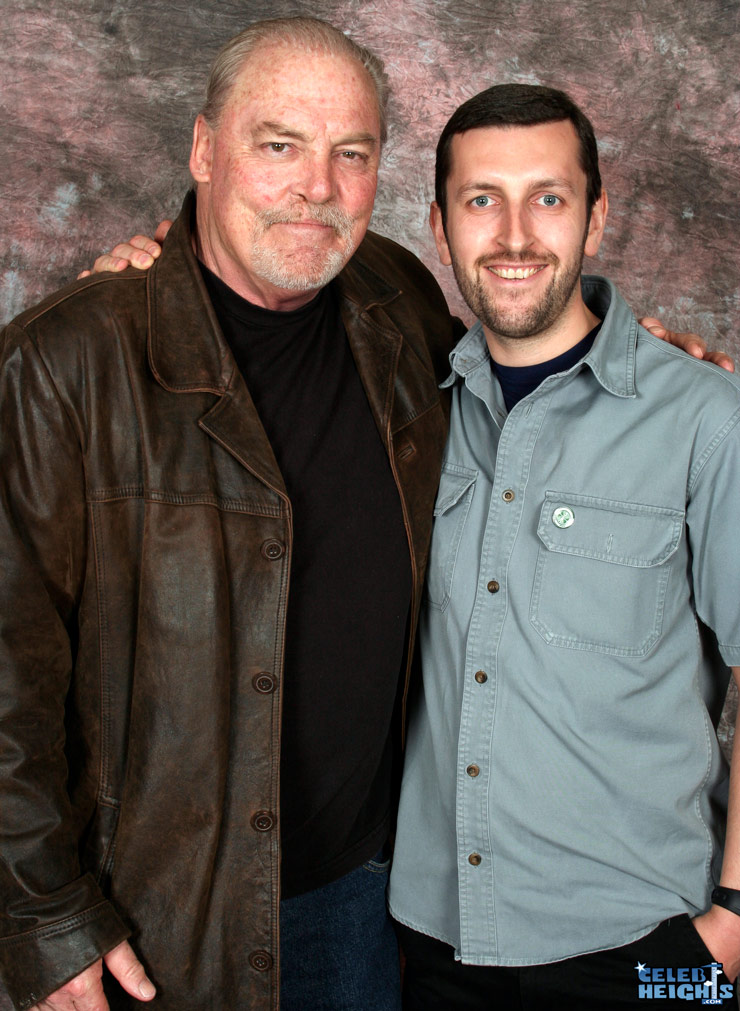 5ft 8 Rob and Stacy @ Breakout, 2007
You May Be Interested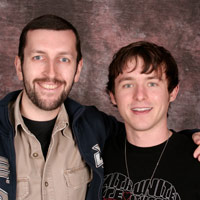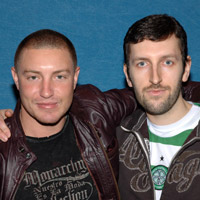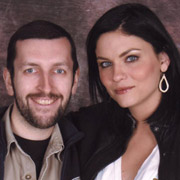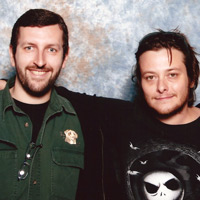 Add a Comment
46 comments
Average Guess (26 Votes)
Peak: 5ft 11.43in (181.4cm)
Current: 5ft 10.43in (178.9cm)
kujasz
said on 28/Feb/21
He is a little shorter than Andy Samberg on B99
Click Here
slim 6'1
said on 15/Jan/21
I reckon a quarter inch higher for peak 👍
Slim 6'1"
said on 10/Oct/20
181.5 peak
178cm today
Slim 6'1"
said on 3/Aug/20
181/182 when young
Duffer 5ft 11
said on 9/Jul/20
What "Mad SAM" said...
He may very well, however, at almost 80 years of age, be down to a smidge over 5'10" today.
Not a short bloke by any means, and quite a solid guy.
Dmeyer
said on 30/Apr/20
spader looks 5-8 flat a lot to me at most 5-8.5 today he looks 3in under 179cm towkif guy yet stacy looks at most 3cm taller so indeed 177-178 max today
VitoCheng
said on 29/Apr/20
if keach posture is better, he may be 5'10 "75
al001
said on 7/Feb/20
In the picture above he looks at least a weak 5'11, however as Rob said he's lost height since then.
Nik Ashton
said on 21/Sep/19
5'10" is fine!
Meh
said on 16/May/19
You have Ron Glass at 5'11" and in this photo, Stacy looks taller than Ron Glass. Not sure about this one. Ron Glass looked closer to 5'9" than 5'11". He looks like a solid 5'10" in this picture.
MAD SAM
said on 15/Jun/18
182 cm peak, 179 cm current height
Andrea
said on 7/Jun/18
That's a good question, Zampo. I think on PB he looked at least 2 inches shorter, and sometimes even more, like 2.5, than Wentworth, so 5'10.5 is probably the most I would have guessed him at on the show. Next to Rob, he can actually look nearer 5'11, but I think the camera positioning is favoring him a bit...
As for Wade, I agree that he looked quite close to him, although I would have said he (Wade) looked like he had the edge in some scenes (regardless of any footwear difference). But again, the same Wade could have been more 5'10-5'11 as he could look at least 2 inches shorter than Wentworth too, at times...
Zampo
said on 5/Jun/18
Is the 5'10 listing the height you think he would have measured on Prison Break? (around when this photo was taken I believe) because he looked very similar to 5'11 listed Wade Williams (Brad Bellick) on the series.

Editor Rob
He was still over 5ft 10 about 10 years ago, but within the last decade looks to have lost more height.
CDS
said on 30/Apr/18
I don't understand this. On tv's "man with a plan" he looks around an inch shorter than 5'9.5" (listed here) Matt LeBlanc? And most on Matt's page don't even think he's that tall?? Has Stacy lost THAT much height?? Would certainly put him lower than this current listing??!

Editor Rob
In last 10 years he's probably lost at least an inch, he might look 5ft 9 range at times, but I'm not sure if he could still stand taller when being measured. He might not, could be 5ft 9.5 at most now.
Anonymous
said on 25/Oct/17
haha always a strong 6 footer, taller than kurt russell whos 5'10"..also as tall as ed norton in american x.
Slim
said on 11/Sep/17
Give him the full 5'11.5" for peak days.
World Citizen
said on 25/May/17
Looks no shorter than 1.79M. Good listing.
Gwynbleidd
said on 29/Mar/17
Originally a 6' guy imo, now just a fraction under 5' 11", perhaps 5' 10.75". He had a bad loss of height, it's a shame. Seen him in Prison Break, American History X and Fat City.
Sandy Cowell
said on 8/Feb/17
Good old Stacy Keach! He turns up in surprisingly many of the films I watch! He was in one recently: I think it was a Stephen King film, oh yes - and 'Up in Smoke'!
He strikes me as a nice, friendly fellow and I'm not in the least bit surprised to see him here posing with you Rob!
Paleman
said on 6/Dec/16
Looked 182cm in American History X.
jtm
said on 19/Nov/16
he was always under 6'0? i thought he seriously looked at least 6'1 in fat city.
Josh Jeffords
said on 4/Nov/16
He's a classic always looks above average to tall onscreen.
I'd have guessed 6 ft prime or close to it.
Noticeably taller than Kurt looked 6 ft.
TJE
said on 29/Sep/16
Probably lost some more height since 2007.
movieguy
said on 16/Feb/16
Just watched Fat City in which Keach stars with 6'2'' or thereabouts Jeff Bridges. There wasn't a lot of difference in height so I think Stacy could have been close to 6ft in younger days. He is a very capable actor.
Sam
said on 20/Nov/15
Rob would you add these to his credits?: Fat City, The Killer Inside Me, Up in Smoke, The Long Riders, The Bourne Legacy and Nebraska.
Dmeyer
said on 22/Apr/15
Born in 41 2007 was 66 2cm loss now at 74 he Must be 5'10 178
Arch Stanton
said on 20/Aug/14
He looked about 3 inches shorter than Patrick Duffy in Desolation Canyon. Funny but I guessed him at 5 ft 9 and Duffy at 6 ft! I wasn't familiar with either of them for some reason.
Rampage(-_-_-)Clover
said on 2/Aug/13
Does look 5ft10.5-10.75 range with Rob.
Strong 5ft11 peak is believable, maybe even 182cm
Dmeyer
said on 30/Jul/12
He is an imposing 5'10.5er that use to be 181er
LAN Jiao
said on 26/Oct/11
Norton in women heels taller than keach. lol
Anonymous
said on 20/Feb/11
Looked just a tad shorter than the 6' Edward Norton in American History X. So yeah, 5'11-5'11.5 seems right.
tubbs
said on 17/Jun/09
Keach is a pretty stocky guy which may give the illusion he is shorter. Looked 6ft in The Sicilian Cross, which was made in 1976, may have lost an inch since then.
Lego
said on 8/Jun/08
i'm surprised at his height, i've always thought he was more of a 5'9 guy. odd.
going to watch some more Prison Break next to wentworth miller should compare properly.
dmeyer
said on 5/May/08
rob could he have lost only 1 cm by 60 plus

Editor Rob
He was near enough 66 when i seen him so 1/2 inch, 3/4 inch would be the kind of range he could have lost.
dmeyer
said on 25/Feb/08
i do remeber in season 1 miller looking 2 in taller than stacy but in season 2 like 1 in
dmeyer
said on 24/Feb/08
rob did he look full 5 ft 11 i think he is 5'10.75 like 179 180 5 ft 11.5 peak 1 in loss at late is very normal

Editor Rob
I would have guessed near enough 180cm, moreso after seeing him right in front of me standing with knepper aswell. All in footwear around 1 inch mark.
dmeyer
said on 24/Feb/08
looks 1.5 to 2 in smaller than miller so 5 ft 11 no more and likly 5'10.75 ,miller wear footwear like 1.25 to 1.5 wish might make him look solid 6 ft 1
Alex (London)
said on 11/Sep/07
I can accept 5'11" MAX. I just saw the Mike Hammer pilot from the original 80's 1at season: 'MORE THAN MURDER' and he did not look 6ft tall. He was in a fight scene wih Denny Miller (6'4") and looked at least 5 inches shorter.
dmeyer
said on 26/Jul/07
can look 179 with poor posture but frank2 says 5'11 i believe him but by that mark miller is about 6'1
dmeyer
said on 18/Jul/07
he dosnt look over 5'10.5 to 5'11 on the show
dmeyer
said on 7/Jun/07
looking at prison break he stell looks close to 6 like 5'11.5 i think 6'0.5 peak and 5'11.5 now

Editor Rob
I've met him,not just fleating, but saw him a fair bit over a con, not over 5ft 11 really.
dmeyer
said on 3/Jun/07
in a scene he look as tall as purcell so no less than 5'11
Frank2
said on 26/Mar/06
Stacy is 5'11". I worked with him on a TV series he was in and he's my height. In his heyday he might have been 6', but no more.
Anonymous
said on 10/Jan/06
6' 1 at least that is... However... Stacy Keach has also become pretty known through "Titus" as the father of Christopher Titus... Christopher Titus seems maybe a couple of inches taller than Keach... I'd really like to have his height put up on this site...
bikagyura
said on 3/Jan/06
He even looks a little taller than Edward Norton in American History X... He must have been 6' 1 at his peak... otherwise very peculiar
Stiffelio
said on 11/Nov/05
I'd say 5 ft 11 in is correct. He looks about an inch shorter (maybe 1 1/2) than Wentworth Miller who's listed at 6ft in some fan sites.