Steve Martin's Height
5ft 10 ½ (179.1 cm)
Peak height was 5ft 11 ½ (181.6 cm)
American actor, comedian and musician best known for starring in films such as Housesitter, The Jerk, Dirty Rotten Scoundrels, Novocaine, Pennies from Heaven, Roxanne, Father of the Bride (1991), The Out-of-Towners, The Pink Panther (2006) and Planes, Trains and Automobiles. From his official site, it states he is
'Six feet tall'
.
I recently turned 70...and also I just recently turned Five-Nine.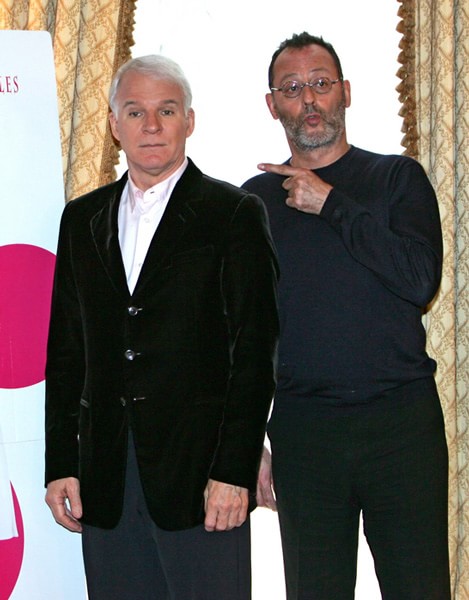 Steve and
Jean Reno
Photos by PR Photos
You May Be Interested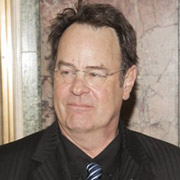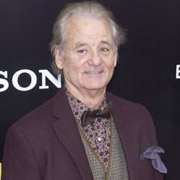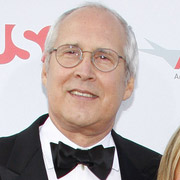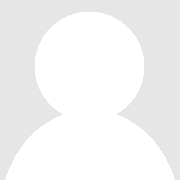 Add a Comment
150 comments
Average Guess (48 Votes)
Peak: 5ft 11.94in (182.7cm)
Current: 5ft 11.07in (180.5cm)
Miss Sandy Cowell
said on 14/Aug/19
🕯️🎁🎂🎈 Happy Birthday Steve! 🎈🎂🎁🕯️
Steve Martin turns 74 today, so Happy Birthday to him.
I see he's lost an inch, so he gets 5ft10.5 for today's height and 5ft11.5 for his peak.
🎉😁🎁🎂🎉😁🎁🎂🎉😁🎁🎂🎉😁🎁🎂
CDS
said on 8/Mar/19
Huh, just seen a recent, "three amigos" reunion photo. Not sure how to post it here, but starting to wonder if Martin's recent shrink down to 5'9" claim is actually legit. You have Chevy Chase in the middle, who I'm guessing these days is no more than 6'2" to 6'2" (6'4" peak), but the interesting one is actually Martin short, who really looks no more than an inch or 2 shorter than Steve. I went to his page, expecting him to be listed at around 5'8", but he's only listed at 5'6"?
FrankR1
said on 17/Nov/18
During an SNL monologue in 1978, Steve Martin stood next to the legit 6'1" Bill Murray. Martin looked 1.5 to 2 inches shorter than Murray, which would put Martin's probable peak height between 5'11" and 5'11.5".
Scoobydoo
said on 28/Oct/18
very close of 183cm when he was young
Now 180cm
More or less I see everybody here are agree.
Terry
said on 26/Mar/18
He's neither tall nor short. He looked between 5'10 and 6'0 in Trains,Planes and Automobiles.No shorter than 5'10 but no taller than 6'0. I say 179cm.
Pierric
said on 25/Jan/18
I see him at about 179-180 in "The man with two brains"(1983)
Josh Jeffords
said on 13/Jan/18
Very small next to candy think 5 11 was peak pretty thin 160ish.
Conversely he looked 510 or less with cleese who towers all.
Also well under that kutcher guy clearly in flat shoes.
Animus
said on 9/Dec/17
He looked very near 6'0 when he was younger. I'd imagine he was closer to 182cm than 181.6cm.
uncle bob
said on 16/Nov/17
looks 6 foot in Dirty Rotten Scoundrels
Sonny Black
said on 26/Oct/17
Tall 5'11 at peak.
james
said on 23/Oct/17
He's not as tall as Bill Murray,check out here
Click Here
Richardspain
said on 20/Sep/17
In the pink panther movie he looks a strong 6ft /183 cm next to kevin kline ( 188cm) and next to jean Reno ( 187cm)
I am sure his peak was more than here say up this page. Maybe he was 184cm in his younger days.
180cm/181cm nowadays not less
Peak 184 cm
180/181cm nowadays
CDS
said on 10/Aug/17
Pertaining to the recent "Comedians in Cars Getting Coffee" when he says the joke listed here "I recently turned 70...and also I just recently turned Five-Nine." -- now I do think that was a joke, however I would not rule out 5'10.5" peak, and about 5'9.5" now, since on that very episode of "Comedians in Cars" he did look a hair shorter than Jerry, who I would say is not much over 5'10"?
And Rob.. is it possible I too was caught in one of your filters, since none of my comments have been going through?? -- Editor Rob: you might have inadvertently been caught in one of the filters. I will add your name to a whitelist so I will see any comments now.
Editor Rob: I can't tell, but I seen this comment ok.
Hans Meiser
said on 6/Jul/17
Having lost 4cm at 70 is pretty common. My father was 179cm, now he's 175/176.
uncle Joe
said on 5/Jul/17
6 ft spot on
Scott
said on 22/Jun/17
Between 5'10.5'' to 5'11''. In that video with Colbert, he was leaning most of the way. When he stood straight, it looked like he was marginally taller.
sam
said on 14/Jun/17
hes a strong 6 footer
bobo
said on 13/Jun/17
he is a solid 6ft and 6ft 0.5 at his peak
grizz
said on 7/Apr/17
Click Here
Steve Martin is now 5'9.5?
Editor Rob: look quite close there.
James B
said on 20/Mar/17
181cm peak is certainly arguable. Always found 6ft hard to picture for Steve
mister_lennon
said on 7/Mar/17
180-181 peak
178-179 now
charlie
said on 5/Mar/17
When he did All of me in 1984 he looked 5'8 to 5 ft 9 then along side Lily Tomplin who was close to his height and she was 5 ft 5. The black sax player whos charactor name was tyrone is was 6 ft 2 and he looked 5 inches taller than Steve Martin back then. Today Steve martin is more like 5 ft 7 and a half no more than 5 ft 8. He never struck me as a tall man. Steve Martin was in a movie opposite Kathleen Turner who today is about 5 ft 3 and both her and Steve Martin were simular in height.Today i would say Steve Martin is 5'7.5
Shaun
said on 28/Jan/17
Well 6'0 .5 at his peak. But, now I will say 5'11 and a half. That'said what I meant by 6'1 at that time. 6'0 1/2
maybe.. in Planes, Trains, and Automobiles. Today, definitely 5'11 to 5'11 1/2.
berta
said on 28/Jan/17
with guys like chevy chase and michael caine i think he could look about 6 foot with chance of being shorter. 182 is probably what he looked most of the time. these days i have no idea . but i remmeber he was about 1 cm shorter than alec baldwin 2 years ago ore something like that. about 3 cm loss
Arch Stanton
said on 30/Dec/16
Actually looked about an inch-1.5 shorter than Michael Caine.
Rory
said on 30/Dec/16
Did look 6 foot in dirty rotten scoundrels if Caine was 6ft 2. Near bang on 2 inches between them. Caine was mid fifties though at that point and may have lost a fraction, moreover it's debatable whether he was more of a weak 6'2 peak anyway. In the film probably Caine 187, Martin 182.
S.J.H
said on 1/Oct/16
I don't think he was ever 6'0 but maybe in dress shoe. Look close to 5'10 now
Rampage(-_-_-)Clover
said on 2/Sep/16
5ft10½-11 I can believe if measured. Near 6ft peak if not on the nose
Rampage(-_-_-)Clover
said on 15/Jul/16
Could be dipping under 5ft11 today but 5ft9?
Editor Rob: he could look 5ft 10, 5ft 9 just seems too low, although you never know, standing loose he might have measured shorter than you expect!
jtm
said on 18/Jun/16
why are people so sure Caine was 6'2? he was shorter than connery.
JordanG
said on 16/Jun/16
Beautiful, thank you!
I was worried I had said something wrong but all I had done was posted pictures. Maybe the way I was posting the links was filtering me out?
I posted this link
Click Here
but with a "click here" link attached to it but maybe my code upset the system.
Anyway, I originally posted that picture and asked you that if Steve Martin really is 5'9'' now, what do you think of the others?
Editor Rob: when posting any links just make sure there is a space before or after it like http://www.link.com/ that

if it is a link to an image, shorten it using bit.ly or http://goo.gl shortener
JordanG
said on 13/Jun/16
Hey Rob, are my comments not going through? The last couple of months, I've posted comments with photos on numerous celebrities pages; but they haven't been approved. Did I do something wrong?
Editor Rob: you might have inadvertently been caught in one of the filters. I will add your name to a whitelist so I will see any comments now.
Jug
said on 16/May/16
I think he was 6 feet in his prime. In Roxanne, next to Rick Rossovich, who was 6'4, he held up pretty well, and in the fight scene with 6'4 Kevin Nealon. Looked tall in The Jerk and not much shorter than 6'2 Michael Caine in Dirty Rotten Scoundrels.
berta
said on 20/Apr/16
he easy looked 6 foot with michael Caine looks about 5´11 today and was at the tallest 183 but could been 182 to
jtm
said on 8/Mar/16
if he's 5'9 now then he was always a sub 5'11 but i find that hard to believe .
Arch Stanton
said on 5/Mar/16
@Rob, there's an error, Planes, Trains and Automobiles is one film ;-)
Editor Rob: I'll put that one at the end of the list
Danimal176
said on 4/Mar/16
NEWSFLASH: Steve Martin was just on Comedians in Cars Getting Coffee (Jerry Seinfeld's web show) and he said he recently turned 70 and also was recently measured at 5'9"!!!!! ROB, WATCH THE EPISODE (it's on Crackle). Steve Martin himself admits to recently losing height and being only 5'9" TODAY!!!!!!!!!!!!!!!!!!!
Editor Rob: He can look 5ft 9-10 today, although is it just a joke or is he really only 5ft 9 today?
Rampage(-_-_-)Clover
said on 2/Jan/16
Cool...my thoughts exactly. Is worth an add?
Editor Rob: he has been in a few things yeah.
Rampage(-_-_-)Clover
said on 1/Jan/16
Rob, how tall do you think this guy is?
Click Here
I mentioned him to you before. He was in House of Cards
Editor Rob: maybe 6ft 1 range, 6ft 1.5 possibly
ed
said on 26/Aug/15
If the height numbers of Jean Reno and Kevin Kline are even halfway correct, Steve Martin looks like solid 6' in the "Pink Panther" movie .
Isak W Kandal
said on 31/May/15
I think Steve Martins height is 5ft 11.5in or 182cm.
Hypado
said on 17/Feb/15
Steve Martin
Peak: 5ft 11.5
Now: 5ft 11
He looks much shorter than Jean Reno in The Pink Panther.
Arch Stanton
said on 28/Jan/15
Rob can you update with a photo and American actor, comedian and musician and films like The Jerk, Planes, Trains and Automobiles, Novocaine, Pennies from Heaven, Roxanne, Father of the Bride (1991), The Out-of-Towners and The Pink Panther (2006).
Doesn't look 6 ft in The Jerk. One of the black actors in it towers him.
AlexMahone
said on 8/Oct/14
No, I don't think so. I'm not a downgrader, I hate downgraders on this board (as well). :)) But I must say that either Steve Martin is shorter than 182cm or Jean Reno at least 6'2.75 (190cm). In the horrible remakes of the Blake Edwards' Pink Panther films he's at least 7-8cm shorter than Jean Reno if Reno stands straight.
Click Here
Danimal
said on 1/Oct/14
Steve and David Letterman (their peakesh height): https://www.youtube.com/watch?v=2GvSvCMC2Ys
6ft for sure.
said on 16/Jul/14
Yeah he's 6ft.
kam-kam
said on 18/Jun/14
he's 6'0''
avi
said on 27/Nov/13
5'11. 2 shorter than Obama like I said strong 5'11 in past
cole
said on 2/Aug/13
Rob do you think he has earned his peak mark on this site? He could look a strong 5'11, 5'11.5 - 5'11.75 in his younger days. But today next to Chevy Chase, Justin Timberlake, Alec Baldwin and others I don't know if he's over 5'11 at 67.
Perhaps
Height: 5'11
Peak height: 5'11.5
avi
said on 11/Jun/13
5'11 but was a strong one
cole
said on 8/Jun/13
Doesn't strike me as over 5'11 these days, maybe even a hair under.
Sam
said on 5/Jun/13
Are you still doing peak and current heights, Rob? I think that at 68, Steve has lost a little height with age but not much.
Lenad is sexy
said on 20/Apr/13
weak 6'0 peak. was 1-1.5 inches under Michael caine in dirty rotten scoundrels
Lenad is sexy
said on 18/Apr/13
he was only 1 inch under Michael caine
penguinboy25
said on 27/Mar/13
In 2005 with Tom Hanks he is definitely a solid 1 inch shorter which means if Hanks is 6'0 flat then Steve Martin is 5'11 flat at his highest. If I had to guess an exact number I'd say exactly 180cm.
Derek
said on 15/Jan/13
I always pictured this guy at 5'11" flat. Then again, I would actually have to be next to someone to know for sure.
James
said on 3/Nov/12
Rob is it possible this guy used lifts too look 6ft next too tall men like Michael Caine and john candy? Remember Frank2 thought he was not over 5'11 in person.
Silent d
said on 29/Oct/12
182cm.
Rampage(-_-_-)Clover
said on 24/Aug/12
Was 6"0/183cm at peak. Today 181-182cm.
Lenad is sexy
said on 17/Aug/12
closer to 5ft11 now would be my bet. But in his younger days closer to 6ft0 for sure
jake, 1.82 m- 1.83 m
said on 11/Jan/12
He looked a 6-footer back in the day.
Peak: 5" 11.75 (1.82 m)
Current: 5" 11.25 (1.81 m)
ray182cm
said on 26/Dec/11
he is 6
Maio
said on 30/Nov/11
Peak height 5 ft 11.25 in/181 cm. Today he's 5 ft 10.75/180 cm, i guess...
Sam
said on 14/Nov/11
Rob, is it possible that Steve Martin has slipped a little bit of height now that he's in his late 60s? I think he might struggle more to scrape 5'11" anymore
[Editor Rob: it is a possibility he's shipped 1cm, I've not seen any recent movies with him in it though.]
Alex2
said on 17/Oct/11
Looks much more like a flat 5'11 or just under to me in Planes, Trains and Automobiles(only movie I've seen of his I think)
Viper
said on 11/Oct/11
Was never 6-0. 5-11 and maybe some change Max.
carnegie
said on 8/Oct/11
6foot years ago now i think hes a 5ft10.75 barefoot with shoes 5ft11.5
lorne
said on 2/Oct/11
As usual, Rob's listing is dead on. I have always said he was 182cm in his youth. But did he really claim 6'2"? I hope that was just for the movie!Anyway, he was a good 5ft11.5 at his peak, maybe even 5ft11.75, nowadays more of a flat 5'11, though I have to say, he has done quite well, having lost no more than 2 cm at age 65.
Steve Martin's Height:
Peak height: 182cm(5ft11.5-5ft11.75)
Not sure if he's over/under the 5'11 mark nowadays, but still around 5'11, in any case.
Lucoso
said on 30/Sep/11
ROB DONT U THINK IS TIME FOR A DOWGRADE HERE,THE GUY IS IN HIS LATE 60´S
bane
said on 19/Jul/11
6ft tall seems that hes 1 inch shorter than jean reno
jake
said on 18/Jul/11
5ft11.75 (182 cm) peak
5ft11.25 (181 cm) current height at almost 66
Mr. Tempus
said on 18/Jul/11
Steve Martin is 5'11, maybe 5'10.75 nowdays
M2
said on 1/Jun/11
Rode in an elevator with Martin one time. He's easily 5'11, but not much more.
art
said on 17/May/11
steve martin is Under 6 foot ever notice he is the only guest who is never on jay leno show because he was his competition to the carson throne
Mochalady
said on 1/Mar/11
I remember that line from "Bringing down the House" and definitely does not look 6'2"/
Bon_
said on 2/Feb/11
Right at 6'0 in his younger years, but his build may make him appear shorter.
Ant
said on 15/Jan/11
I was watching "Bringing down the house" and he says hes 6'2 in the movie but he definitely didnt look that tall.
T.J.
said on 11/Jan/11
6' next to Alec Baldwin (5'11")
Click Here
Legend
said on 10/Jan/11
5'10.25 now
Rampage(-_-_-)Clover
said on 1/Jan/11
He looks slightly taller than Alec Baldwin in It's Complicated so this is about right...aswell Baldwin wears lifts to look over 6"0 at events when really he's nothing taller than 5"11(180cm)
Rob has Steve Martin nailed at 5"11.5(182cm)
Mr. R
said on 9/Dec/10
He seemed a little shorter than Alec Baldwin at the Oscar's last year, so I would say he is towards 5-10 now.
Lenad is sexy
said on 8/Dec/10
Solid 182cm peak and 181cm today would be my best guess
bill
said on 19/Nov/10
I saw Steve Martin in Santa Barbara. He is no taller than his car door when I saw him standing next to it.
Lenad
said on 11/Jun/09
181-182cm today 182-183cm peak
Doug
said on 30/May/09
I'd have guessed 5'11". Looks a simliar height and build (not to mention the hair) as Leslie Nielsen. So like Nielsen may have been 6' at peak. I think you have him correctly here.
Anonymous
said on 15/May/09
I would guess Martin's peak was around 6' or 6'0.5" back in the day. A gifted guy - tall, Mensa IQ, but he did have to deal with a full head of grey hair in his 20s. lol.
Lenad
said on 9/May/09
Doesnt look a hair under 5ft11 next to Michael Caine in Dirty Rotten scoundrels
JD
said on 6/May/09
6'0 20 years ago for sure (maybe even a bit taller), but looks 5'11.5 today.
Flyboy
said on 2/May/09
I had always thought of Steve Martin as an average 5'10"ish guy. But I find myself watching Dirty Rotten Scoundrels right now and am pretty floored by how well he measures up to established tall guy Michael Caine. It wasn't a freak angle either...he has been comparable to Caine throughout the movie.
I suppose there are a few red herrings in his career that could make people think he is shorter than he is: not particularly great posture, the white hair, the middle-aged roles, the baggy clothes/fashion of the 80s and early 90s, his tendency to bend over with arms outstretched when gesticulating...
Whatever the reason, the guy is definitely taller than many would think. It is particularly worth watching the scene in DRS where he is being taught the art of refinement by Michael Caine, ie he is forced to operate with outstanding posture. Six feet at his peak, no doubt about it.
Lenad
said on 10/Apr/09
5ft11 min. In dirty rotten scoundrels there 3cm at most between him and Michael Caine.
Hello
said on 4/Apr/09
He always seemed average in height until you really looked at it and realized he was taller than almost all of his co-stars. Definitely 6' in his prime.
Lenad
said on 20/Jan/09
A strong 180cm at least today. He never looks short. Not under 5ft11. A tallish guy really.
Mister Lennon
said on 18/Jan/09
I dont think that he is that tall. An strong 5'11 is very posible, but 6ft is too much for him, i think.
Lenad
said on 19/Dec/08
He looks tallish. I'd say a strong 5'11 if not a bit more today. Probably in his younger days he was closer to 6'0. He did look it with Michael Caine!
anonymous
said on 18/Dec/08
in bringing down the house when he was typing he said he was 6 foot 2. I would say he looked 6 foot next to 5 foot 11 eugene levy. 6 foot.
Lenad
said on 15/Dec/08
I saw 5'11.5 when I watched Dirty Rotten scoundrels
Anonymous
said on 5/Dec/08
i'd say 6' or at least a 6' peak.
looks 6' around 6'1.5 jim carrey
Mister Lennon
said on 4/Dec/08
he is that, 5'11. In saturday night live, he wasnt much shorter than 6'1 Bill Murray.
beatlefan
said on 4/Dec/08
Steve Martin is not wearing lifts in the photo, he is a genuine 5'11" not many of them around, especially in Hollywood. It must be pretty easy for him to look six foot if he straightens himself right up. Also he is wearing shoes which usually add an inch.
Viper
said on 3/Dec/08
Denzel might be 5-10 barefoot, lol
CUK
said on 3/Dec/08
Must be wearing lifts here as he appears 6ft 1, but then he was close to Caine in Dirty Rotten Scoundrels in apparently flat shoes
Click Here
Lenad
said on 3/Dec/08
I can buy 180cm at the lowest.
Josh
said on 10/Nov/08
5'11 barefoot 6'0 with shoes on
runt
said on 30/Oct/08
Looks more than 5-11 flat with Bill Murry especially when they walk off at the end. That's not even acounting for Murry's possible footwear advantage.
Height Tracker
said on 26/Sep/08
I have a hunch Bill Murray was wearing army boots in that skit because that was what he wore in Caddyshack and he is portraying that same character. Thus, the height difference may be somewhat skewed in Murray's favor.
KingNick
said on 26/Aug/08
Here he is with Bill Murray
Click Here
Frank2
said on 2/Aug/08
Grodin's not that much taller than me and I'm 5'11". I'd say he's about 6'. Steve Martin is my height. Both men wear hairpieces.
Clark
said on 20/May/08
Richard: Grodin claims that he is 6'1"--so that wopuld give Steve more height.
Clark
said on 9/May/08
He looks very close to six feet. I would love to see him side by side with Alec Baldwin, both wearing flats. But Alec would never let it happen.
Roger
said on 5/May/08
remember in "Bringing down the house" when he was putting his fake profile in the internet dating thing and exagerating his height, saying that he was 6'2"? implying that he was much shorter than that. Steve Martin is most likely in between 70.5 and 71 inches tall
RICHARD
said on 18/Apr/08
In the Lonely Guy he looked 1 inch shorter than Charles Grodin,who's 6'.
Darkfalz
said on 15/Feb/08
Just watching Little Shop of Horrors now - Bill Murray TOWERS over him as he exists the dentistry. That's the tallest I've ever seen Murray look (or shortest I've seen Martin look). According to this site there's less than 2" between them, in the movie looked 4" minimum.
Ray
said on 30/Jan/08
If Michael Caine is 6'2" then Steve Martin is over 6' because in dirty rotten scoundrels there was only an inch or so between them. I'm starting to wonder about Caine. He could be under 6' 1"
ivan
said on 26/Dec/07
At 173 cm are the eyes of 183 cm man. Steve is taller than Glenn 6-7 cm...
ted T
said on 26/Nov/07
That pic(Glenn and Steve Martin) is the same Mamun had with Bruce Willis, maybe Willis a bit taller ,so Steve Martin is 5-11 maximum.
AirSky
said on 4/May/07
Viper652 says on 2/Aug/06
"Amazingly he has consistently looked 5-11 in everything."
He really does
Franco
said on 1/May/07
hmm, considering Glenn pic who's standing as straight as possible.....
Steve is 6'0 flat prolly thanks to shoes, so 5'11 max barfooted.
Remi
said on 29/Apr/07
Steve appeared to be about exactly 2 inches shorter than Letterman last week, so 5-11.5 seems to jibe well with Dave's generally accepted current 6-1.5.
mcfan
said on 8/Jan/07
Alec Baldwin was at least an inch taller than Martin in the SNL skit last night. So, if Baldwin is only 5'11, how can Martin be 5'11.5? Unless lifts are involved or if Baldwin is slightly over 6ft.
Derek
said on 18/Dec/06
Wow. Me and my dad always thought Steve was well over 6', as he always looked pretty tall in his movies. I saw Bringing Down The House in 2003 when it first came out, and I thought Queen Latifah was 5'10", which would have made Steve at least 6'2".
Anthony
said on 6/Dec/06
I think Martin was about 6' at his peak and 182 now.
Brad
said on 6/Dec/06
Frank2 below: Sly at 5' 8". Yo! Frank2 please come back!
Anonymous
said on 31/Aug/06
whi dont you give him 6'0" at peak
Jordan
said on 9/Aug/06
It looks like steve is 6'0, if Gleen is 5'8 ???. There seems to be 4 inches, But 5'11.5 sounds good,
Glenn
said on 3/Aug/06
I believe these celebs have doubles.I saw one for Courtney Love to trick photogs.
Glenn
said on 3/Aug/06
Not totally racking my brain cause I dont believe he was ever that short.but anything is possible.was he secluded for 7 months? possibly.
Frank2.
said on 3/Aug/06
"You're talking him having been a total recluse for a 7 months period minimum.."
That's where the body double comes in handy.
Viper652
said on 3/Aug/06
Glenn, it must be racking your brain about how Sly does appear taller to you. The leg extension surgery isnt out of the question.
[Editor Rob: leg extension isn't something that can be done in a few months. You're talking him having been a total recluse for a 7 months period minimum...]
Glenn
said on 2/Aug/06
Then Sly had leg extension surgery.I saw him in sandles at 5-10.Frank,all debate aside,come back will ya? some here miss you.
Viper652
said on 2/Aug/06
Amazingly he has consistently looked 5-11 in everything.
Frank2
said on 2/Aug/06
I stood right next to Martin and Sly and Stallone was no more than 5'8" at the most. But he did look 5'7" without his boots. I mean we were all shocked at just how short he was. After he walked away, we all talked about it.
Glenn
said on 1/Aug/06
Frank how nice of you to drop by.and as usual bud in.5-11 is just fine for Martin.5-7 for Sly isnt.did I ever drop in on your frequent arguments,or should I say debates? rarely if ever.I guess I never stood beside Martin.
Frank2.
said on 1/Aug/06
One more time. Steve Martin is 5'11". I've stood right beside him. We're exactly the same height.
Glenn
said on 1/Aug/06
6ft sounds right.
--Jordan--
said on 1/Aug/06
Hmm I don't know. Notice how Glenn is standing erect, trying to squeeze in that inch, that does make him look 5'11", However, most bios of him say hes 5'11", I've only found 1 that says 6', and that's on his site!
Anthony
said on 10/Jul/06
I remeber when Steve hosted "Saturday Night Live" a few months ago, he had a sketch with Rachel Dratch. Dratch is 5' even. Martin looked about a foot taller, so 5'11.5 and 6' in shoes seems about right.
Click Here
I couldn't get the pic to post separately, but here's a link with the pic. The pic is small but the difference is pretty huge. Martin was most likely wearing boots, but even so, the difference is huge and I can't imagine him looking a great deal shorter next to her.
Height Detective
said on 21/Jun/06
Steve Martin , Chevy Chase and Martin Short
Click Here
ForensicNYC
said on 31/Mar/06
Glenn appears to be 5'9" on the photo because he looks to be stretching his neck, standing erect, and a little bit of tip toe there...still a 2" difference which gives Steve a 5'11" reading...
Frank2
said on 22/Mar/06
Bill Murray is a little over 6'.
larry
said on 22/Mar/06
He's not as tall as Bill Murray, by an inch or so. They were often together on SNL. But, how tall is Bill Murray?
Frank2
said on 6/Mar/06
He's five-eleven. I once rode up in an elevator with him at Universal Studios. He's exactly my height.
TheMan
said on 28/Jan/06
Hmm i did wander about martins height.I thought he might be 5,10 deffently a strong 5,11 though easily.
Marc
said on 29/Dec/05
I though he was 6'1".
Antonio
said on 23/Nov/05
You guys got it. You have Tom Hanks listed at 6ft. Steve, Tom, and Eric Idol played in a band called the 'Too Hot Trio' that played at the Earth to America special on tbs. Steve Martin looked slightly shorter than Hanks, which made him look like how you guy have him, 5'11.5". But he is no 6'1" anymore. Maybe back then when he was younger he was.
McFan
said on 9/Jul/05
I totally disagree with all of you regarding Steve Martin's height. Dan Akroyd was two inches taller than Steve Martin, so I'll him 5'11. Dan Akroyd and Bill Murray were about the same height at 6'1, but Dan often slouched a bit so there's no way Steve is 6'1 or even 6'0. He only looks 5'11.
dmeyer
said on 24/May/05
he does look 5 to7 cm taller than eddi murphy thatg would make him 6'1''
sam
said on 24/May/05
They say in Bringing Down the House that Martin is 6'2" and Queen Latifah is 5'6"! Both way off in different directions. I do believe was about 6' feet even at his peak. He has often been listed as 5'11", but he is surprisingly tall next to many of his co-stars, including next to 6'2"ish costars like Jean Reno and Kevin Kline in the upcoming Pink Panther.
Smoke
said on 19/Apr/05
Fully agree, I think Welling is about 189-ish in cms, which would put him at 6'2.5", he doesn't look the full inch shorter than John Schneider, and Martin does look about 3 inches shorter than Tom in Cheaper by the Dozen...also I caught an old movie of Martin's with John Candy (6'1"-6'2") and Steve does look about 2 inches shorter.
Mr. R
said on 19/Apr/05
This must be fairly accurate. In Cheaper By the Dozen, Tom Welling, stands over him at least 2.5 inches, and we know Tom to be 6-2, not the 6-3 he claims. No way is Martin 6'1".
[Editor Rob: Caine was maybe just still 6ft 2 back in Dirty Rotten Scoundrels, although I think Martin was 6ft - yes, the 6ft 1 looked a stretch!]
Shaun Nowland
said on 17/Apr/05
I have seen Steve in Planes Trains and Automobiles and I thought John Candy and Steve looked under an inch shorter than John Candy, which is 6'2. But since he's aged a little i'm going to leave him at 6'1.