Steven Bauer's Height
6ft 1 (185.4 cm)
Cuban actor best known for roles in Scarface, Thief of Hearts, Primal Fear, Traffic and Gleaming the Cube.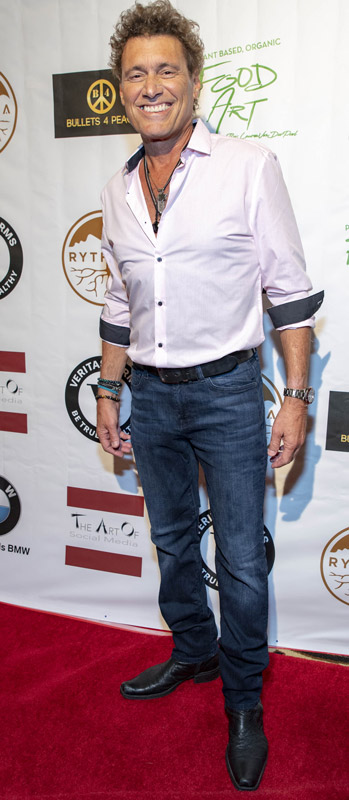 Photos by PR Photos
You May Be Interested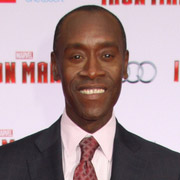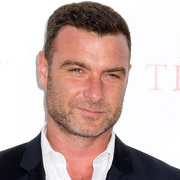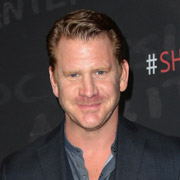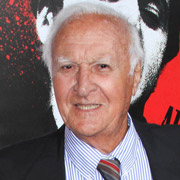 Add a Comment
33 comments
Average Guess (5 Votes)
6ft 1.6in (186.9cm)
Daniel
said on 14/Apr/20
In the episode of Breaking Bad where he appears, he looks no more than 1.80m.
Rampage(-_-_-)Clover
said on 25/Aug/18
Nowadays maybe a bit under 6ft1 but peak I think he could have been 186cm
berta
said on 7/May/18
saw some recent photos of him and he doesnt really look taller than at best 185 today. i think he can be 184 cm range today. he is 61 so i dont think he have lost more than half inch. i think 6 foot 1 peak is what he was and today 184-184,5
Rampage(-_-_-)Clover
said on 3/Sep/17
I thought he looked 6ft2 in Scarface...
Andrea
said on 25/Aug/17
Exactly... I mean, look at him with Giancarlo 6-7 years ago:
Click Here
Not the best comparison and Steven seems to be wearing very flat shoes there but still... He really could look barely 6' on BB! Whether he really is that low or not, I'm not sure.
Andrea
said on 23/Aug/17
Rob, he's down at 6'2 on his imdbresume:
Click Here
Although that certainly looks too much, even for a possible peak. I rewatched Scarface the other day and, while I can see him being near 6 inches taller than Al Pacino, I don't think he looks much more than that in the movie and there are some scenes where he can look only 5 inches taller. I mean, look at this scene:
Click Here
He can look what? 5-6 inches taller? Certainly not as much as 7! Now, if Al was really 5'6 range back then and in say 2 inches heels (as you said on his page), somewhere near 6'1 is possible for Steven. No more than that, though. Today he could be a bit shorter...
Editor Rob: Pacino did have big heels in the movie, but Steven can look at most 6ft 1, the 6ft 2 claim seems optimistic.

Today, even in something like Breaking bad, he didn't seem really over six foot!
Ted
said on 16/Aug/17
186cm in the morning
berta
said on 14/May/17
i get a josh holloway wibe from this guys peak. could be the listed height but i think its like 70 procent chanse he was 186 cm peak and today falls down to 185 flat
Spencer
said on 7/May/17
Looks 6'2 in Scarface.
Stephen Banks
said on 2/Mar/17
I think 6'1" is accurate for him for his peak height, in the morning right out of bed. Definitely never any taller though. May be a flat 6 feet now since he is 60 years old.
Josh Jeffords
said on 17/Nov/16
Haha I read comments anyway he is a strong 6 1 to 6 1.5 peak.
Never looked very heavy has runner or swimmer build.
Is a decent actor he did lots of tv and cable movies.
Still remember sword of gideon from vs days.
He is listed 6 2 could not sure I buy a full 6 2.
Rampage(-_-_-)Clover
said on 24/Apr/16
Looked 6ft2 in Scarface
Jedi Master 5'11
said on 22/Mar/16
6'2" in scarface visually
6'1 Joe
said on 8/Sep/15
Looked almost a head taller than Al Pacino in Scarface. 187 minimum.
Rampage(-_-_-)Clover
said on 7/Sep/15
Rob, maybe 186cm peak?
I think today he can look 184-185cm, though
[Editor Rob: it was possible a cm or so by 50's for a guy like him]
Rampage(-_-_-)Clover
said on 1/Oct/14
Even more so in Scarface...
Andrea
said on 30/Sep/14
Huge? o.O
He actually looked more 6' in BB than 6'1, as far as i remember!
Rampage(-_-_-)Clover
said on 30/Sep/14
He looked huge on Breaking Bad...but I think that might've had something to do with the small cast
Sam
said on 7/Aug/14
Watched a little bit of Ray Donovan, he looks about 2.5 inches shorter than Liev Schreiber, so more 6'0.25"-6'0.5".
Rampage(-_-_-)Clover
said on 16/Jan/14
"Steve Bauer's height is 6ft 1.25in (186cm)"
Looked 188cm in Scarface.
Adrian
said on 5/Dec/13
Yeah 6'0-6'1 sounds about right.
Rampage(-_-_-)Clover
said on 15/Sep/12
Rob, why isn't he listed at 6ft1.25 if you state above that he 'looks about 186cm'?
jtm
said on 5/Oct/11
definitely 6'1 unlike ryan gosling or bruce willis.
thebad7
said on 3/Oct/11
He was excellent in his portrayal of real life DEA Agent Enrique Camarena in NBC's 1990 miniseries DRUG WARS: THE STORY OF ENRIQUE CAMARENA, and he was a tall actor in a cast filled with tall actors. 6'1" is right for him. Next to strong 6'2" Benicio Del Toro, Del Toro had Bauer by at least 1" and close to 1 1/2"; likewise, 6'3" co-star Craig T. Nelson had Bauer by 2".
tb7
5'8.76785
said on 6/Aug/11
Steven Bauer is a legit 6'1 guy. Pacino strikes me as a weak 5'5 next to James Caan in The Godfather.
Anonymous
said on 31/Dec/08
Definetely a solid 6'1" , wouldn't write off 6'2" either.
Ahleks
said on 10/Nov/08
He doesn't look 10 inches taller than Pacino in Scarface, what the hell.
5-6 inches MAX.
ted
said on 23/Aug/07
He is a huge guy.6-2 looks feasible.
tom
said on 17/Jun/07
i think that he may be 6 2
Brad
said on 21/Nov/06
He was at Ray Courts' celebrity show. He's 6' 1". He looks really tall next to Tony Montana, er Al. I thought he'd be taller.
Glenn
said on 14/Nov/06
To me in Scarface he looked 6-4 next to Al.
mirko
said on 20/May/06
in scarface i thought he was 190cm.but i read on the web that he's 188cm.
Mr. R
said on 24/May/05
He used to be married to Melanie Griffith. See if you can find old pics of them together. She seems to be a pretty solid 5-8.