Steven Crowder's Height
6ft 2 ¼ (188.6 cm)
Canadian-American political commentator and comedian known for his show Louder with Crowder. On twitter he's mentioned his height numerous times, saying "I was 6'3 once", "6'2. 6'3 on a good day", "6'2 218lbs", "6'2 and 3/4" Was 6'3 before two herniated discs. :(" and also remarked "90% of men who claim to be 6'0 are actually 5'9-5'11. Guys who claim 6'2 are actually 6'2. Science."
You May Be Interested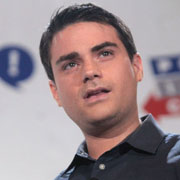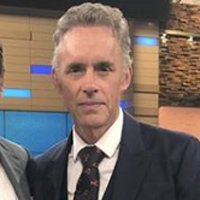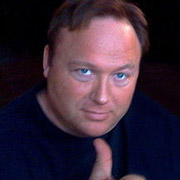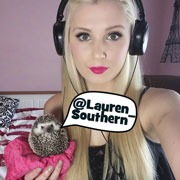 Add a Comment
30 comments
Average Guess (36 Votes)
6ft 1.83in (187.5cm)
FrankR1
said on 27/Apr/21
Steven Crowder is one of the few individuals who actually looks 6'2" on camera. I've heard him say he's 6'2.5". I'd say 6'2" exactly.
Rampage(-_-_-)Clover
said on 25/Mar/21
Flat 6ft2 for this guy is possible...
vastlybetter566
said on 5/Jan/21
@tony t.
Tim Pool is one of the most effective tools the right has, together with Dave Rubin. They both would make for an interesting page.
Pool looked slightly shorter than Jack Dorsey. Not a huge difference, unless one of them wore lifts.
tony t.
said on 4/Jan/21
You should maybe add Tim Pool.
Tdog
said on 10/Dec/20
Met the guy, and we are about same height, dudes barely above 6ft
vastlybetter566
said on 30/Nov/20
It's interesting that Rob hasn't listed him as comedian. I agree very much, because Stevens best joke so far, was calling himself a comedian.
Chilling
said on 26/Nov/20
Rob, do herniated discs cause immediate height loss? Or does it take some time?

Editor Rob
we are talking small fractions, but if the bulging became more pronounced with time, maybe it can become a more measurable amount.
Linke
said on 26/Apr/20
Looks legit 6'2. Has atleast 4 inches on 5'10 listed Randy Wayne
TheBat
said on 15/Dec/19
6'2" at max.
Animus
said on 11/Jul/19
He looks about 4½ inches shorter than the other guy in the above picture. If that guy is 6'6, then 6'2¼ seems a bit hard to believe as a current height. Perhaps he can still reach 6'2 most days, but measuring nearly 189cm in the afternoon seems prima facie unlikely.
Ian555
said on 12/May/19
Rob do you think Crowder could be just 6' 2"? A lot of people in the comments seem to agree that he is probably a bit under your listing plus the photo above with Owen Benjamin, who is supposedly 6' 6", Crowder looks 4-4.5 inches shorter than him looking like a weak 6' 2".

Editor Rob
Well if he had herniated discs, losing a fraction is very possible, so he might be today no more than 6ft 2 but cleared it when his back was in good shape.
Junior Hernandez 1990
said on 9/Apr/19
Again to judge by pr photo Owen is 5" taller than Crowder not 3.75". Owen Benjamin is 6'6 then Crowder is 6'1.
Click Here
heres a better view at 3:14 we can see there is only 3.5-3.75" between Owen and Crowder. So Crowder 6'2.25" is somehow legit.
Kapp
said on 31/Mar/19
Benjamin looks 4.5 taller there, maybe even a bit more, he's pointing his head upwards and stretching a bit more than Crowder but difference is still easily over 4.
cmillzz
said on 15/Mar/19
I'd be surprised if a 5'9 guy could get away with claiming 6'0 tbh... that's just too big of a difference.
cmillzz
said on 15/Mar/19
@Myself, probably just measured later in the day.
Chase
said on 11/Mar/19
Looks more 6'1.5-6'2. Can take the quarter inch off no doubt.
Sonny Black
said on 9/Mar/19
6'1-6'2 range. I got him at 6'1.5.
TJE
said on 8/Mar/19
Looks 4.5 inches shorter than Owen Benjamin.
Guru Guy
said on 8/Mar/19
The picture makes it look like the guy on the left is 6'2 1/4 and crowder is of average height XD
HonestSlovene
said on 8/Mar/19
I thought he was more 6'1.5"-6'2".
Myself
said on 8/Mar/19
I suspect he might have just measured properly after the herniation incident (what was it?), unlike he used to do previously, thus leading him to think that he has lost height.
Mickie
said on 8/Mar/19
I think he's a legit 6'2" guy.
Powerhouse
said on 8/Mar/19
6'2 flat tops, I think the quarter inch can safely be shaved off.
SnerhagAip777
said on 7/Mar/19
Just yesterday i was looking up his height and couldn't find anything. Interesting. 6ft1 1/2 would be my guess.
Jesse Bowman
said on 7/Mar/19
Always comes across as a sold 6'2" guy.
TheBat
said on 7/Mar/19
Man what a load of misinformation Steve said. There are several people who claim 6'2" that are really 6'0" or 6'1". I feel like Steve is at a legit flat 6'2".
Rampage(-_-_-)Clover
said on 7/Mar/19
Rob, do you believe that's possible he may have lost a little due to herniated discs?

Editor Rob
It can cause fractions...plus damaged vertebrae (like fractures) might knock height down too.
I remember reading a girl claiming she had lost 1.75 inches due to damaging her back in an accident.
Article here
.
I think in a case like Michael Trucco, who also messed up some spine, he lost height too.
Christian 6'5 3/8"
said on 7/Mar/19
He's wrong. There are a lot of guys who claim 6'2" that aren't legit 6'2". I've seen plenty of 6'0" and 6'1" guys claim 6'2", and some even below 6'0".
Easterwood 6'3
said on 6/Mar/19
"Guys who claim to be 6'2 are actually 6'2" is this a joke?
Crowder has always seemed close enough to 6'2 to claim the mark, but I have doubts about how solid he might be.
Junior Hernandez 1990
said on 6/Mar/19
Look 4" shorter than Owen Benjamin up here. Owen is no way over 6'6. Crowder is max 6'2.