Steven Strait's Height
6ft ¼ in (183.5 cm)
American actor and model, best known for roles in films such as Sky High, 10,000 BC, The Covenant and for his role as James Holden on The Expanse. In 2003 modellaunch.com interview it stated:
"at the age of sixteen, this 6'2" Aries"
.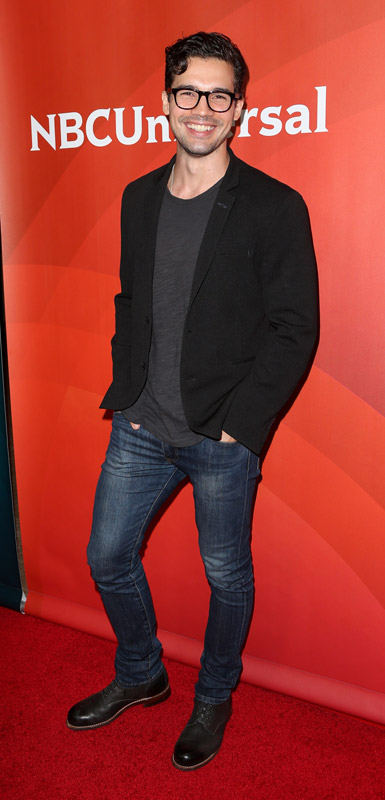 Photos by PR Photos
You May Be Interested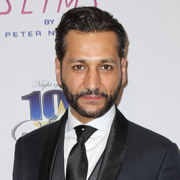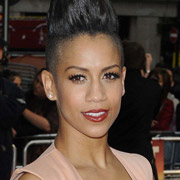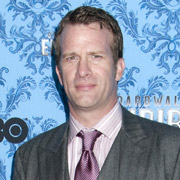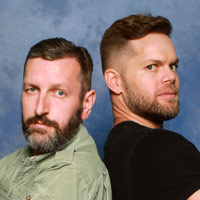 Add a Comment
35 comments
Average Guess (11 Votes)
6ft 0.43in (184cm)
Jkiller
said on 27/Aug/20
I do believe he's a decent 6'0.5 (184cm). Slightly over 6'0 for sure.
Chris Junior Hernandez 1990
said on 17/Apr/20
Steven Strait's Height: 6ft 0in (182.9cm) , 6'0 1/4 i don't think so unless Thomas Jane is 5'10 1/4.
sulu2018
said on 25/Mar/18
LOL, more sources currently have him as 6'2" than Dominic Purcell.

Editor Rob
On Expanse he never really looked anywhere near 6ft 2...but then if you go back to some of the stuff Purcell was in, he too could look short of 6ft 2, I remember he popped up in a House episode and was looking up at a cane slouching Hugh Laurie!
Rampage(-_-_-)Clover
said on 1/Mar/17
"Steven Strait's Height: 6ft 0½in (184.15cm)"
S.J.H
said on 5/Nov/16
@The_Expans said on 6/Jul/15
Steven Strait had 0.4-0.5" less footwear than thomas jane and jane look abit closer to camera. Steven Strait could be 6'0 not quite under or over
The_Expans
said on 6/Jul/15
He looks about 5'11.5 - 6.0 feet with Thomas Jane (assuming he is 5'10 flat)
Click Here
Rampage(-_-_-)Clover
said on 16/Jun/15
He can look 6ft-6ft1 range when standing tall.
I'd pick 184cm over both 188cm and 182cm
SAK
said on 13/Apr/15
I see a solid 6fter. 183/184cm. Not lower then that.
Hypado
said on 31/Jan/15
For me, Steven Strait is 182/183cm
cole
said on 21/Oct/14
He's at least an inch shorter than Jeffrey Dean Morgan, who's own 6'1.5 listing can look questinable. Often the difference looks closer to 1.5in.
cole
said on 22/Sep/14
@Editor Rob: He's more than just 0.5in shorter than Jeffrey Dean Morgan in Magic City - who's own 6'1.5 listing can look a little generous at times. In a barefoot scene in S01 E01, Morgan looked 6'1-1.25 next to 5'8.25 Olga Kurylenko - Steven looks 1-1.5in shorter than Morgan. Think 6ft flat or 5'11.75 is more likely for him.
Phantom
said on 27/Jun/13
A little high of a listing rob.
He's 182cm, he's like that guy from twilight that claims 6'2", but is really 182cm.
Strait- 182cm
Morgan- 184-185cm
Huston- 187cm
Orion
said on 31/May/13
In 10000 BC he appears to be equal to cliff curtis in height implying 6'0
Joey
said on 14/Dec/12
I agree with the comments below no more than 6 feet...but well 1-2 inch round ups seem to be stanard procedure for celebtrities when they're asked about height
TheExtra
said on 7/Dec/12
Saw him on the set up close. He's about 6'0".. no more.
Michael
said on 11/Feb/12
Where did 6'1" come from? On i.m.d.b. it's even more ridiculous as they list him as 6'2"(188cm), putting him at almost similar height as Josh Hartnett, Ashton Kutcher, Tom Welling, Brandon Routh etc which is crazy.
He looks more in the range of 5'11" to 6'. 179cm to 182cm the absolute max. He is not taller than David Beckham for sure, so he can't be 185cm. The measurements on this page is inaccurate. Perhaps 185cm with 2" shoes included?
Menace 195cm
said on 26/Mar/11
5'11 in reality, wears lifts. Saw him in Sydney, he is shorter than me ALOT.
u have to trust me
said on 26/Jan/11
HEY! i know that Lynn Collins's around 5'3.5- 5'5" maximum and Steven Strait Ummm... i think he's def 6'
Tabatha
said on 8/Jun/09
I think he has very good height for a guy not to big nor to short
Josh
said on 26/Apr/09
He is 6'0!!!
Karla
said on 13/Feb/09
I'm going with 6'2. There are way too many pics of him standing by other people where he is much taller and when he was 16 and still a model and hadn't gotten into acting they say he's 6'2. That's the height (at least 6'1 - 6'2) that Boss Models wanted anyway since the girls are so tall. Also, he is significantly taller than his Covenant co-stars. In this pic they are on even ground with bare feet.
Click Here
and he's at least 4 inches taller than Andy Garcia
Click Here
hehehe
said on 23/Jan/09
i saw him listed as 6'0.5" and ithink this is about right because in the covenant most of the co stars around 180cm and they don't look that much shorter than him
Josh
said on 10/Dec/08
He is not over 6'0 , 6'2 is his hollywood height.
syakilla
said on 23/Nov/08
I think if he is taller than his original height it, will more better than his actual height.
Mel
said on 7/Aug/08
In a casting call for the movie he is filming as of 8.7.08, City Island, they were looking for a photo double with the description of him being 6'2". He said himself that was his height so I'm willing to bet it's a pretty accurate statement.
Nicola
said on 12/Apr/08
I agree, he 's 6 ft 1 in
Melinda
said on 28/Mar/08
On The Covenent's special features he's asked how tall he is and replies 6'2'' while his blond costar whats-her-face says she's 5'3''. In need of an upgrade, I'd say.
Deborah
said on 7/Jan/08
I'd say he's a least 6'2. Pictures of Steven standing next to his last girlfriend (actress Lynn Collins who is 5'5)her head fits under his chin and you know she's wearing some heel height.
myspace celebrity
said on 10/Sep/07
he does appear 6'0.5 next to sebastian stan (who is probably 5'11 at the most)
NightOwl
said on 31/Aug/07
You don't really know how they are setting up the scene though-like is the floor uneven or whatever...remember LOTR they had Gandalf standing on a box to make him look taller than Frodo. Not saying that's happening here, but just saying without actually measuring the guy ourselves, we probably won't ever know for sure.
HellBoundPower
said on 20/May/07
According to himself on The Covenant special features, he's 6'2". According to other sites, he's 6'4". I don't think 6'2" sounds unreasonable, but 6'4" is out of the question (unless he's grown since The Covenant, which while possible, isn't all that likely). I'd say he's probably 6'1.5"-6'2".
Jim
said on 20/Mar/07
I dont think he is 6'2" in Sky High he was smaller then Kevin Heffernan who is around 6'1" or so and in The Covenant he was eye to eye with his costar Taylor who is 6' at most. So 6'-6'0.5" is about right. Not 6'2" though.
xaoxio
said on 12/Sep/06
If we are talking about
Click Here
then you've got to see the other side of a coin. Rob, please, grab it quickly as you've done with Joaquin Phoenix's listing(
Click Here
).
I do think that Steven Strait can be 183-184 cms tall but, hey, 5'10.5"???
[Editor Rob: oh, I looked at all those kip/strait pics...for sure I agree he is shorter]
xaoxio
said on 25/Aug/06
hi, Rob. Is Steven 6'2"??? I'm almost sure he's 2 inches shorter. 6'0" - yes, 6'0.5" - possible, but 6'2" - hmm(at least I think so but I can be wrong).
Steven Strait and Kip Pardue(not sure if this guy is full 6'2", may be you can check him out):(
Click Here
,0,0);
(
Click Here
,0,0);
(
Click Here
,0,0);
(
Click Here
,0,0);
(
Click Here
). Steven looks close to 6'2" here(
Click Here
) but then again is this Kip 6'2" tall?
Here Steven with Mary Elizabeth Winstead(5'8"):(
Click Here
). Is this 6'2"?
Here you can look at the latest photos.
Steven with Taylor Kitsch:(
Click Here
). This photo makes Taylor look in 6'0.5"-6'1" range. But look here(
Click Here
)- Taylor with 6'0"-6'1" Kyle Chandler.
Another 6'1"-footer Sebastian Stan(
Click Here
). But with Anthony LaPaglia he looks more in 5'11"+ range(
Click Here
). May be Steven is a legit 6'2"-footer but then, I guess, he's an A-sloucher.
Rob, any thoughts about this?
[Editor Rob: maybe not full 188, for sure can look less]
Monty
said on 5/Feb/06
Can it be that he could be taller then 6'2 since he was that height at 16.
[Editor Rob: I did check recent pics...doesn't really look more than that]