Susan Calman's Height
4ft 9 (144.8 cm)
British comedian and TV presenter. She once joked on twitter
"when you're 4'11" all shorts are trousers"
.
As a shorter lady, I say I'm short, I'm 4ft 10", I have a suspicion I'm shorter than that, Sofie, I think I'm even lying about that...I have this suspicion I'm actually like 4 ft 9"
-- Medium.com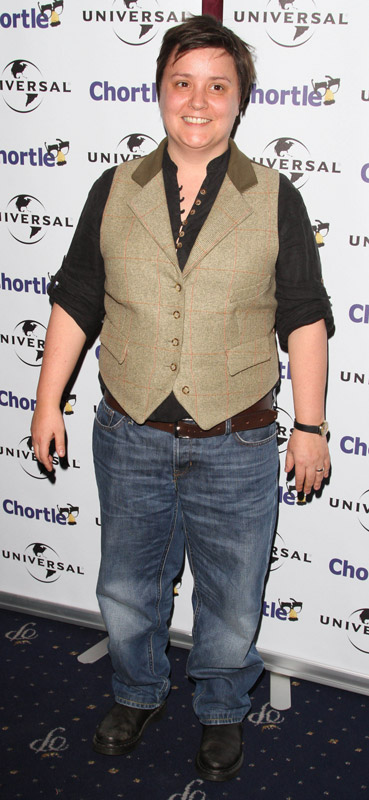 Photos by PR Photos
You May Be Interested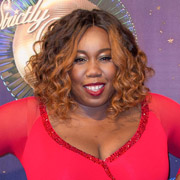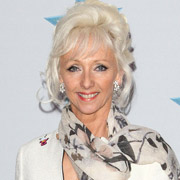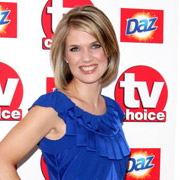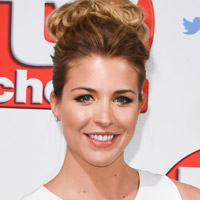 Add a Comment
18 comments
Average Guess (13 Votes)
4ft 9.9in (147.1cm)
Infalible
said on 28/Sep/20
145 cm
Miss Sandy Cowell
said on 18/Sep/20
Sorry folks! I should have mentioned the time is 8 o'clock, but if you miss it, you can catch it in 5+1. 😃
Miss Sandy Cowell
said on 18/Sep/20
Susan can be seen on telly tonight on Channel 5, conducting a tour of famous Scottish sites.
4ft10 😁🐈
Nik
said on 29/Jun/20
I would love her to compare heights with my Mum!
Hanov
said on 27/Jun/20
Rob, she can be 4'10. Believe me, when you are very afraid with your height you can think you are not only taller, also shorter...
Nik
said on 20/Nov/17
4'9" - 4'10" is a good fit for Susan! I am watching her on telly now, stood up!
Nik
said on 20/Jun/17
@ Sandy Cowell @ Rob
Have a gang of poodles!
🐩🐩🐩🐩🐩🐩!
Nik
said on 20/Jun/17
@ Sandy Cowell - Hi!
Dogs have a habit of noticing things on TV too and they show a particular interest if there is another animal on the screen! - particularly if it's another dog!
I didn't know an awful lot about this lady until I was about to submitt a page request for her, because of this interests I did a lot of research on the Internet and found out a lot about her and that she is an interesting person! The reason why I asked Rob to give her a page is because I saw her hosting a quiz show a few months back, I didn't know her name when I first saw her so I waited until the end of the show to find out and I then put in a request to Rob, after mulling over it for a bit.
You say you have never heard her taking the pee out of herself about her own height, her Twitter and Facebook pages are full of it! I think she's quite obsessed with height really, thus she had to have a page!
You know Sandy, you picked a terrible time to kick your brother in the ****! Just as you were about to have your dinner!
At one time I used to hate my first name, at little school kids always used to say "kn*c****e*s* girls shouldn't climb trees!" to me! Also for a while there was a headmistress at the school tcalled Mrs Ashton and I always used to have kids asking me, "Is she your Mum?", how many times I got asked that and how many times I replied "no", goodness knows! My Mum didn't like her first name or her surname when she was a kid!
I will send my reply to you ion the Rob Paul page later today!
Cheers mate!
Sandy Cowell
said on 20/Jun/17
Yes, indeed animals do have a habit of noticing things on TV! With little ginger Felinia, however, it is only animals - particularly miaowing cats!
No I hadn't heard of Susan, but when I just saw her on the cat clip show, she did ring a bell! I must have seen her on them before! She looked better on TV than in the photo though, I must say! Younger and with a good complexion! You can't really see that in the picture here! Oh, and I have never heard her take the pee out of her height, and I didn't recollect her name.
Finally, I eked out the punishment to my brother because he told our lodger my middle name in order to wind me up because he knew I hated it! It was about 6 in the evening and we were about to eat our dinner.
It was just a lucky shot, I guess! One which I wasn't allowed to forget about for years!
👨🍄 👟😝
Cheers!
Nik
said on 19/Jun/17
@ Sandy Cowell @ Rob
Animals have a habit of being intrigued by what's on the television!
Didn't you know of her before she got a page on here? I have found out about quite a few celebrities that I had not heard of before joining celebheights!
I don't fancy being kicked by a woman either for that matter! It sounds like you had the ultimate punishment that could be meated out to a kid, especially if it was about 4' o clock in the afternoon as well! What on earth made you do it? Ha ha!
Susan Calman: "I'm 6 foot. They had a huge special effects budget and spent it on making me look short".
Sandy Cowell
said on 17/Jun/17
@ Nik - I am watching one of those funny cat video clip collections on Channel 5, and, as usual, Felinia is glued to the TV, her little ginger head darting all over the TV screen!
Also, I have just seen Susan Calman as one of the celebrities contributing to the comments! I did indeed recognize her - which is more than I can say when she first appeared on the site!
It's a good thing that you have never been kicked by a woman! Neither have I! But I did kick my brother in the *alls when I was 7 - and I got a spanking and sent to bed with no dinner, not a single crumb! I guess it served me right! 👨 👟 👧 🙊
Nik
said on 9/Jun/17
@ Sandy Cowell
I have never been kicked by a woman so I would have no idea myself!
Women must be able to get a lot of meat behind their kicks, sharp toe nails and finger nails will come in useful too against an evil person!
She can have a few more cats, and a gang of poodles! - I think 6 is enough to call a gang, isn't it?
🐩🐈🐩🐈🐩🐈🐩🐈🐩🐈🐩!
Sandy Cowell
said on 8/Jun/17
@ Nik - Just a bit of general knowledge here: a woman's kick is not something to be sniffed at, even if she's small! Women have lower centres of gravity!
So there Susan! Don't undervalue the power of your kick!
Would you like a few more cats, Susan? OK then!
😻😿🙀😾😼😽😸😺🐈🐱
And shall I throw in a poodle for good measure, Nik? 🐩 Done!
Nik
said on 7/Jun/17
@ Sandy Cowell @ Rob
Susan Calman on Twitter: "The height of the kick is just proportionate to my size. May not be high to someone else, but it's high to me."
She can have some cats, and a poodle!
🐈🐈🐈🐈🐈🐩!
littlesue
said on 7/Jun/17
I would say she maybe just under 4ft 11 and rounds up, looks smaller as she a bit apple shaped and never wears heels
Sandy Cowell
said on 6/Jun/17
@ Nik - There you go - she's made it!
I'm going to give her 4ft11 and a nice row of cats: 🐈😹😺😼😻😽😾🙀😸🐈!
Nik
said on 6/Jun/17
Thanks for adding her Rob! I think what she said on Twitter is hilarious, it's clear that she is light hearted about her own height. I actually had a feeling that she was a little bit smaller than 4'11".
Editor Rob:
"I am what I am and what I am is very short"

"Going to see the Hobbit today. It's not my choice. If I wanted to watch a short person for three hours I'd put a mirror beside my sofa"