Tawny Cypress Height
5ft 6 ¼ (168.3 cm)
American Actress best known for roles in tv shows such as Heroes (as Simone), K-Ville (as Ginger), Unforgettable (as Cherie Rollins-Murray) and House of Cards (as Carly Heath). This photo was taken at Milton Keynes in May 2007, she had about the same footwear as me.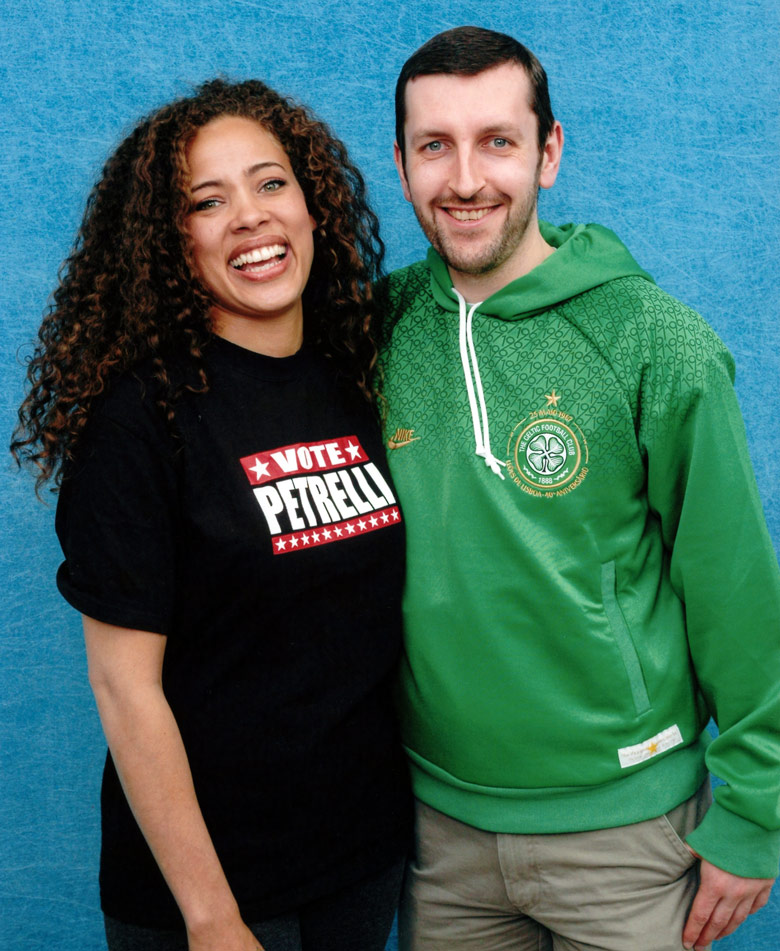 5ft 8 Rob and Tawny
You May Be Interested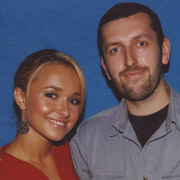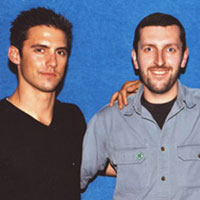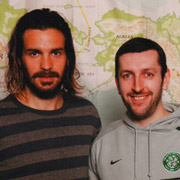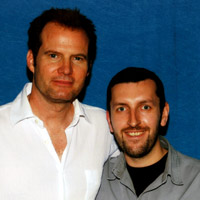 Add a Comment
25 comments
Average Guess (8 Votes)
5ft 6.31in (168.4cm)
Nik
said on 8/May/20
It would be great to see a photograph of Tawny and Jenny!
I'm so honoured to give her her 25th comment!
Nik
said on 2/Sep/18
I like her name! 5'6.25"!
Nik
said on 14/Jun/18
She is a very delightful random celeb!
Interval
said on 2/Feb/18
Rob she is 2 inches shorter than you. is it normal for a girl that's 2 inches shorter than you to take off her heels and say she thinks you're about the same height? A girl did that to me and then we looked in the mirror and she saw the difference.

Editor Rob
I think some women who wear heels can forget and think they are taller than they are!
Nik
said on 30/Dec/17
I can offer this random celeb 5'6.25"!
Aza
said on 19/Nov/16
What an absolute cracker!...........i would say she's 5'6 standing next to a fully erect Rob!
gian92
said on 7/Oct/16
She seems 5'7, a beautiful woman
Emily
said on 24/Dec/13
She kinda has a males head size.
Greg
said on 25/Jul/13
I agree, she looks about 5'7", pretty girl - and you guys look like you're having way to much fun - where's Jenny :)
[Editor Rob: she looked 5ft 6 to me and when standing with jenny looked it, of course when guessing height I don't include someone's hair - in this case a blind man can tell she has an inch of thickness ;)]
lalala
said on 15/Jul/13
Does not look taller than 5'6.
bulgvar
said on 4/Jul/13
Looks taller than 5'6.
Elijah
said on 16/Jun/13
@Andy she's clearly part black, should be obvious by looking at her.
Andy 185cm
said on 24/May/13
@Rob do u think she has any african blood in her?
[Editor Rob: I'm sure she's got african heritage, but I don't really read up on Ethnicity.]
Alex (London)
said on 17/Sep/12
What a gorgeous looking lady!
5'7" - with the hair ;)
Kostas
said on 14/Sep/11
funny how hair can make people appear much taller than they really are
dicksock
said on 17/Aug/11
She's 5'5"-5'5.5" next to Rob. The picture to the right makes it VERY obvious that there is more than 2" between them.
lol93
said on 15/Jun/11
i thought she was like 5'8 or something in heroes she looks very tall she is very beautiful by the way
Matt
said on 4/Jun/11
no, 5ft6 is very accurate, definately atleast 5ft 5.75
Dean
said on 24/May/11
168cm spot on because of the hair..with the hair she looks near 170 tbh at least 169 but shes at least 168 which is over 5'6..about 5'6.25 is the minimum she is.
Tony
said on 28/May/09
i see a full 2 inches Dmeyer
dmeyer
said on 3/Nov/08
she dosnt look a full 2 in shorter than you 5 ft 6.25 to 5 ft 6.5 might be closzer
[Editor Rob: I think you could be fooled by my 1/3 of an inch of hair vs her full inch of curly hair...]
Lego
said on 16/Sep/08
not exactly the most attractive woman in the world, but she's cute in her own way and damn good actress.
i think she's 5'6 indeed
mmhmm
said on 14/Sep/08
she is so beautiful!
Jordan
said on 13/Sep/08
dam she is hot !! Lucky Rob :)
Alex
said on 12/Sep/08
Yea, 5'6 or maybe 5'6.25 she looks. Roughly 2 inches difference. Thats how it looked with me and Angle when he stood up straight.