Terry Wogan's Height
6ft 0 (182.9 cm)
Irish born television and radio presenter. In the Mirror newspaper in 2001 he mentioned his height, saying
"I'm 6ft"
.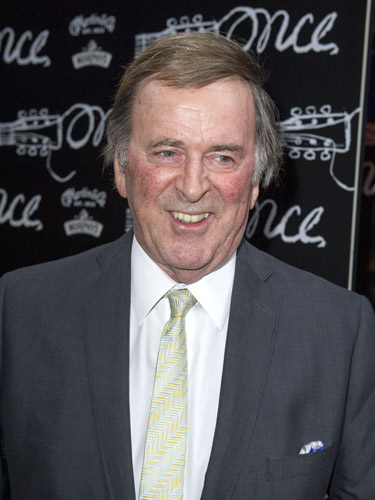 Photos by PR Photos
You May Be Interested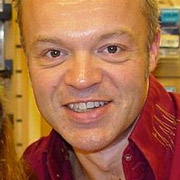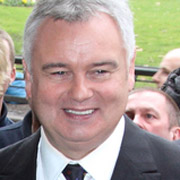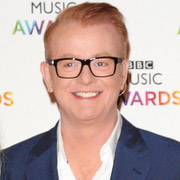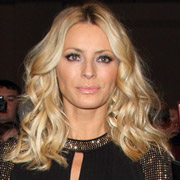 Add a Comment
21 comments
Average Guess (5 Votes)
6ft 0.4in (183.9cm)
Rory
said on 24/Aug/20
I think he was possibly a weak six footer. He was definitely close to it but I think 5ft11.75 is much more likely than say 6ft0.25.
Sandy Cowell
said on 30/Dec/18
I'm watching Terry's cheerful face on an old edition of 'Who Wants To Be A Millionaire?' and he's playing for the charity so close to his heart, Children In Need. Before the game commenced, it was mentioned that £450,000,000 had so far been raised for these needy children, from all corners of the globe. That is all part of Terry's legacy to us - FANTASTIC!
Throughout his richly rewarding life, Sir Terry was seen in many programmes, and I have perhaps the fondest memories of his show 'Blankety Blank', which was as wildly funny as your imagination allowed! I went through a phase back in Autumn 2005 of listening to Terry's Radio 2 breakfast show, which was a wonderful way to kick start the day. Sometimes I'd ask myself, "Can Terry really be playing THAT?"
His choice of music was amazing, and right up my street, and I consider myself fairly difficult to please in the musical department, but he satiated my taste at breakfast time in more ways than one!
I first took in Terry's height as a little girl, when he had something to do with the 'Miss World' contest, introducing it I think. I know I must have been extremely young because I didn't have any lady's protuberances yet! He did say on more than one occasion that he was a 6-footer, and I never doubted it for a single moment, even though you could consider a beauty contest to generally be filled with above average-heighted people, but Terry did measure up, without looking outstandingly tall. His 'Blankety Blank' comedy show was a far better opportunity to size up his height because there were so many contestants. The celebrities taking part would, as a rule, be sitting down, but there would be a huge spattering of members of the public to compare him to, and yes, he was taller than most, as you'd expect for a 6ft fellow. He'd be the type of guy to make small talk of the fact that one of his contestants was particularly tall, and even ask his height. One's height is one of the first things to be noticed on a person, after all, and many hosts who accept guests onto their shows, regardless of the form it may take, will pick up on this. It isn't just visitors to Celebheights who have more than a passing interest in how high someone stands from the ground!
Well, Terry and his mate added to the ever-growing Children In Need fund that night; I think it was £32,000. He is the second Celebrity on the old showings tonight who is no longer with us, and it does make you think about how brief a time we are all here for.😿😢
One thing's for sure though: how tall you stand is a great chatting point, but I won't be remembering Terry for his 6ft height so much as I will for the pleasure he brought into our lives and the good he did while he was with us - and all unfailingly carried out with that cheeky schoolboyish grin on his face!
6ft and a quarter-inch.
Sandy Cowell
said on 19/Nov/17
Terry Wogan was a lovely, funny man and I miss him terribly! I went through a phase of listening to his show on Radio 2, and not only did he play surprisingly good music, his humour was second to none! He was very sharp, and he even had my younger friend (by 13 years) in stitches!
I know he was six foot in the 70's and 80's because I heard him mention it in passing, without boasting, or I would have gone right off him!
ANDY
said on 17/Nov/17
Six Feet Tall. GOT IT?
Anonymous
said on 26/Aug/17
Nonsense... I read years ago he was 5'10!!
Rampage(-_-_-)Clover
said on 18/Oct/14
Rob could 181cm be closer today?
[Editor Rob: it isn't impossible, I suppose his operation could have helped him a little bit.]
miko
said on 18/Dec/12
Nah he's definately not 6'0 these days going by Children in Need, maybe he gained himself a centimeter if he was lucky. Take that wig off of his and he'd lose the cm again anyway!
miko
said on 17/Dec/12
Your not buying him regaining height then Rob?
[Editor Rob: correcting knock knees definitely could add some height but from this year I don't see him looking a 6 footer. Maybe a fraction of height was regained?]
Editor Rob
said on 16/Dec/12

In an interview last year he mentioned about having a knee operation and said: "The muscles in your knee push out so you lose a bit of height. I'm now 6ft, which is what I was when I was a younger man - just before the operation I was 5ft 11in"
james
said on 25/Jul/12
he was the same height as antiques expert charles hanson. i met charles at his auction in etwall i am 5ft11ith shoes on and was eye to eye with charles wogan and charles same height
short man syndrome
said on 3/Jan/12
I don't think Wogan was ever as tall as 6 foot and he doesn't really look 5'11 nowadays. I'd put Terry at 5'10 with his peak height marginally over that.
Ejel Khan
said on 23/Apr/11
When Wogan received his life time acheivement award at the comedy awards, he appeared 3.5" shorter than host Jonathan Ross. JR is listed as 6' 1.5", but is refuted to be 6'1".
John
said on 30/Mar/11
I had a conversation with Terry about 15 years ago while standing beside him at an airport. I'm 5'10" and he seemed about 2 inches taller. So I would agree with 6'0". Maybe he has lost a little since then as he is in his seventies now.
Anonymous
said on 30/Nov/10
Wogan 6 foot?? You have got to be kidding. He was on Children in Need in 1996, and Barry Manilow was the guest, and he was looking up to him! He's only about 5'9.
Ejel Khan
said on 23/Jun/09
Wogan is now 5'10", peak 5'11" ... tops!
[Editor Rob: on some show a year or so ago he was presenting and standing beside John Barrowman, he didn't look shorter!]
Doug
said on 19/Mar/09
Wogan was near 6' peak, in 1986 he was around 4-5 inches shorter than 6'5" Christopher Lee. Today he is a weak 5'11", 5'10.5" most likely.
PW
said on 30/Jan/09
No way is this guy 6ft. Looks a good 5-10 to me.
Rhonda
said on 14/Nov/08
he was on the paul o'grady show tonight and they were standing back to back, o'grady had 3 inches on wogan and if o'grady is 6ft1.5 then wogan is 5ft10.5
Ejel Khan
said on 11/Dec/07
5'10" tops!
Anonymous
said on 19/Mar/07
I remember watching his chat show in the 80's and he looked 5'10 to 5'11. He was shorter than the 6' Imran Khan (former cricket player)when he appeared on his show.
Shwinch
said on 16/Sep/06
I'd say he looked no more than 5'10" when he was on the Jonathan Ross show last night.